Table of contents: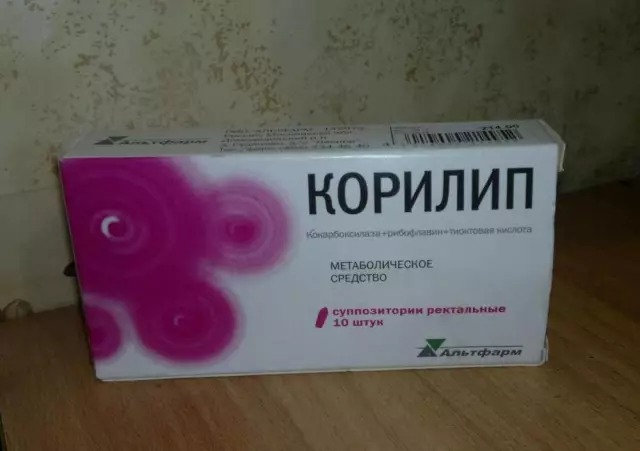 Video: Corilip-Neo - Instructions For Use, Reviews, Price, Analogues
Corilip-Neo
Corilip-Neo: instructions for use and reviews
1. Release form and composition
2. Pharmacological properties
3. Indications for use
4. Contraindications
5. Method of application and dosage
6. Side effects
7. Overdose
8. Special instructions
9. Use in childhood
10. Drug interactions
11. Analogs
12. Terms and conditions of storage
13. Terms of dispensing from pharmacies
14. Reviews
15. Price in pharmacies
Latin name: Corylip-Neo
ATX code: A11EX
Active ingredient: cocarboxylase + riboflavin + thioctic acid (cocarboxylase + riboflavin + thioctic acid)
Manufacturer: Altpharm (Russia)
Description and photo update: 2018-24-10
Prices in pharmacies: from 212 rubles.
Buy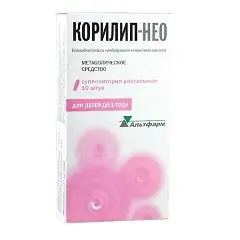 Corilip-Neo is a metabolic agent for rectal use in children under 1 year of age, which has a tonic effect.
Release form and composition
Korilip-Neo is produced in the form of rectal suppositories: torpedo-shaped, yellow, with the possible presence of orange-yellow inclusions (5 pieces in a blister strip, 2 packs in a cardboard box).
1 suppository contains:
active ingredients: riboflavin - 1 mg, lipoic acid (thioctic acid) - 6 mg, cocarboxylase hydrochloride - 12.5 mg;
additional component: solid fat (fatty acid glycerides).
Pharmacological properties
Pharmacodynamics
Corilip-Neo is a combined drug that improves tissue metabolism against the background of various physiological and pathological conditions, in which correction with cofactors and substrates is required.
The effect of the drug is due to the properties of the active substances included in its composition, as well as their synergistic effect:
riboflavin (vitamin B 2): takes part as a coenzyme of flavoproteins in the coordination of redox reactions, including normalizing the processes of fat, protein and carbohydrate metabolism; is necessary for the synthesis of hemoglobin, ensures normal visual function of the eye, improves the condition of the skin and mucous membranes;
thioctic acid: participates in the normalization of carbohydrate and lipid metabolism, as well as in the oxidative decarboxylation of α-keto acids and pyruvic acid; plays an important role in the formation of energy in the body; helps to improve the detoxification function of the liver, has a hepatoprotective effect, protects against the damaging effects of exo- and endotoxins;
cocarboxylase (coenzyme): accelerates the course of carboxylation and decarboxylation of α-keto acids, necessary for the processes of carbohydrate metabolism; by participating in the pentose cycle, it indirectly controls the synthesis of proteins, nucleic acids and lipids; assists in correcting cellular hypoxia, metabolic acidosis and other metabolic disorders (chronic intoxication, insufficiency of the function of the cardiovascular system, kidneys, liver).
Indications for use
According to the instructions, Korilip-Neo is recommended for use in children for prophylaxis and as part of combined treatment for various pathological conditions, including such as:
chronic tissue hypoxia;
viral and bacterial infections (including acute intestinal infections);
decreased immunity;
chronic intoxication;
malnutrition (malnutrition);
chronic somatic diseases.
Contraindications
bleeding or inflammation in the rectum (contraindication is due to the method of administration of the drug);
hypersensitivity to any of the constituents of the drug.
Instructions for use Korilip-Neo: method and dosage
Corilip-Neo is used rectally, the drug should be injected into the anus after a preliminary bowel movement.
Children under one year old are prescribed 1 suppository per day. The course is 10 days. The total duration of therapy can be 3-4 courses at intervals of 20 days (3-4 months).
Side effects
During the treatment period, in some cases, the development of allergic reactions in the form of urticaria, itching, dyspeptic phenomena, bronchospasm may be observed.
When these violations appear, it is required to stop using the drug and consult a specialist.
Overdose
There is no information about an overdose of the drug.
special instructions
The duration of therapy is set by the attending physician, depending on the clinical condition of the patient and the cytochemical parameters of the activity of peripheral blood leukocyte enzymes - glycerophosphate dehydrogenase and succinate dehydrogenase.
Pediatric use
The drug is used in children according to the dosage regimen.
Drug interactions
Corilip-Neo can be used as part of complex therapy, since no negative reactions of interaction with other drugs have been identified.
Analogs
The analogue of Corilip-Neo is Corilip.
Terms and conditions of storage
Store in a place protected from light, out of reach of children, at a temperature not exceeding 20 ° C.
Shelf life is 2 years.
Terms of dispensing from pharmacies
Dispensed by prescription.
Reviews about Corilip-Neo
Reviews of Corilip-Neo are mostly positive. Parents who treated their children with this drug, in most cases, speak of it as an effective tool that strengthens the immune system and increases the body's resistance to infections, including during the period before vaccinations. After a course of treatment with a metabolic agent, according to reviews, children have an increased appetite, they gain weight and grow better.
The disadvantages of the drug include the presence of contraindications and the appearance of a burning sensation with the introduction of suppositories, which in some cases entails a refusal to use Corilip-Neo and the transition to alternative therapy. The most common possible side effects of the drug, according to doctors and parents of young patients, are hives and rashes.
Price for Corilip-Neo in pharmacies
The price for Corilip-Neo (10 suppositories per pack) is in the range of 190–250 rubles.
Corilip-Neo: prices in online pharmacies
Drug name
Price
Pharmacy
Corilip-Neo 12.5 mg + 1 mg + 6 mg rectal suppositories 10 pcs.
212 r
Buy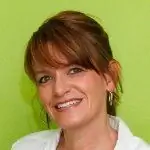 Maria Kulkes Medical journalist About the author
Education: First Moscow State Medical University named after I. M. Sechenov, specialty "General Medicine".
Information about the drug is generalized, provided for informational purposes only and does not replace the official instructions. Self-medication is hazardous to health!
Popular by topic