Table of contents: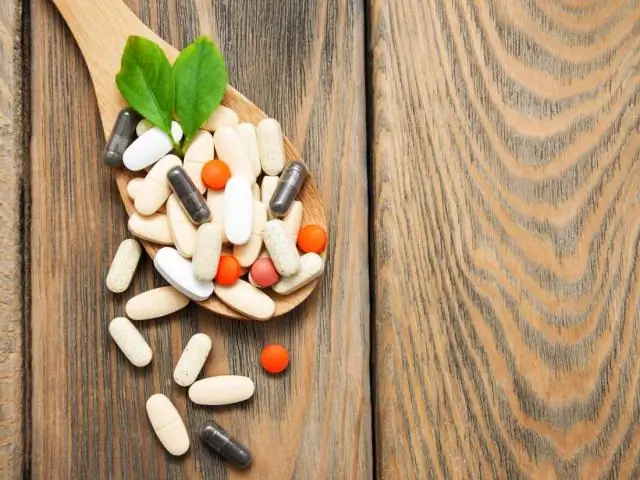 Video: Clindacin B Prolong - Instructions For Use Of The Cream, Price, Reviews
Clindacin B prolong
Clindacin B prolong: instructions for use and reviews
1. Release form and composition
2. Pharmacological properties
3. Indications for use
4. Contraindications
5. Instructions for the use of Clindacin B prolong: method and dosage
6. Side effects
7. Overdose
8. Special instructions
9. Application during pregnancy and lactation
10. Use in childhood
11. Drug interactions
12. Analogs
13. Terms and conditions of storage
14. Terms of dispensing from pharmacies
15. Reviews Clindacine B prolong
16. Price in pharmacies
Latin name: Clindacin B prolong
ATX code: G01A
Active ingredient: butoconazole + clindamycin (butoconazolum + clindamycinum)
Producer: Akrihin JSC (Russia)
Description and photo updated: 2018-11-07
Prices in pharmacies: from 480 rubles.
Buy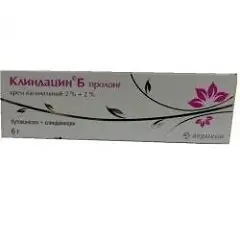 Clindacin B prolong is a local combination drug with antifungal and antibacterial action, used in gynecology.
Release form and composition
The dosage form of Clindacin B prolong is a vaginal cream: from almost white with a grayish tint to white, has a specific odor (6 or 20 g in aluminum tubes, in a cardboard box 1 tube complete with 1 or 3 applicators).
The composition of 100 mg of cream contains:
active substances: butoconazole nitrate - 2 mg; clindamycin - 2 mg (clindamycin phosphate - 2.376 mg);
auxiliary components: isopropyl myristate - 8 mg; propylene glycol - 5 mg; cetostearyl alcohol (stearyl alcohol - 40%; cetyl alcohol - 60%) - 6 mg; macrogol cetostearate - 2 mg; sodium hydroxide - 0.26 mg; hydroxypropyl dichloromethane phosphate - 8 mg; preservative Euxyl PE 9010 (ethylhexylglycerol - 10%; phenoxyethanol - 90%) - 0.5 mg (equivalent to phenoxyethanol - 0.45 mg); purified water - up to 100 mg.
Pharmacological properties
Pharmacodynamics
Butoconazole is an imidazole derivative that has fungicidal activity against fungi of the genera Epidermophyton, Candida, Microsporum, Trichophyton and some gram-positive bacteria. The substance is most effective for candidiasis. Blocks the formation of ergosterol from lanosterol in the cell membrane, which increases membrane permeability and causes lysis of fungal cells.
Clindamycin is one of the bacteriostatic antibiotics from the lincosamide group. It binds to the 50S subunit of the ribosomal membrane and inhibits protein synthesis in the microbial cell. Possesses a wide spectrum of action. In relation to some gram-positive cocci, it can have a bactericidal effect. Active against Fusobacterium spp., Streptococcus spp. (excluding Enterococcus faecalis), Staphylococcus spp. (including Staphylococcus epidermidis, both penicillinase-producing and non-producing), Streptococcus pneumoniae, Corynebacterium diphtheriae, Mycoplasma spp., anaerobic and microaerophilic gram-positive cocci (including Peptococcus Cloccus Cloccus spp. and Peptostrepid. (including Bacteroides fragilis and Prevotella melaninogenica), Propionibacterium spp., eubacterium spp.and Actinomyces israelii. Most strains of Clostridium perfringens are sensitive to clindamycin, but other Clostridium spp. (including Clostridium sporogenes, Clostridium tertium) are resistant to its effects. In this regard, in infections associated with Clostridium spp., It is recommended to determine the antibiogram.
Due to the hydrophilic cream base, at a temperature of 35–40 ° C, the drug acquires a gel-like consistency. Clindacin B prolong does not melt when used intravaginally, and therefore the active ingredients remain on the vaginal mucosa for 1-3 days.
Cross-resistance exists between lincomycin and clindamycin.
Pharmacokinetics
Absorption with intravaginal administration: butoconazole - about 1.7% of the administered dose, clindamycin - 4%.
The maximum plasma concentration of butoconazole in the blood is 2-18.6 ng / ml (reached after 13 hours), clindamycin is 20 ng / ml.
Butoconazole undergoes intensive metabolism, partially excreted by the intestines and kidneys.
Indications for use
Clindacin B prolonged cream is prescribed for the treatment of bacterial, fungal and mixed vaginosis caused by microorganisms that are sensitive to the action of the drug.
Contraindications
Absolute:
ulcerative colitis (including a burdened history);
Crohn's disease;
pseudomembranous colitis (including aggravated history);
age up to 18 years;
individual intolerance to the components of the drug, including hypersensitivity to lincomycin, clindamycin or butoconazole.
Relative (diseases / conditions in the presence of which the appointment of Clindacin B prolong requires caution):
allergic diseases;
combination therapy with muscle relaxants;
pregnancy and the period of breastfeeding.
Instructions for the use of Clindacin B prolong: method and dosage
Clindacin B prolonged cream is administered intravaginally using an applicator, preferably at bedtime. The applicator should be inserted horizontally as far as possible into the vagina without causing any discomfort. The applicator is considered fully filled when its piston reaches the stop.
The recommended dose is 1 full applicator (5 g of cream). It is applied daily 1 time per day for a course of 3 days.
Side effects
Clindacin B prolonged is generally well tolerated.
Possible violations: cramps / pain in the lower abdomen, irritation at the injection site, burning, itching, swelling and soreness of the vaginal mucosa, allergic reactions.
Overdose
Overdose with intravaginal application of Clindacin B prolonged cream was not observed.
special instructions
If, after completion of treatment, clinical signs of infection persist, a second microbiological study is indicated in order to identify the pathogen and confirm the diagnosis.
When painful sensations or irritation of the vaginal mucosa appear, therapy is canceled.
Application during pregnancy and lactation
The possibility of using Clindacin B prolonged during pregnancy and breastfeeding is assessed by the doctor individually based on the benefit / risk ratio.
Pediatric use
According to the instructions, Clindacin B prolong is not prescribed to patients under 18.
Drug interactions
Simultaneous therapy with other drugs for intravaginal use is not recommended.
Clindacin B prolong is incompatible with solutions containing a complex of B vitamins, ampicillin, aminoglycosides, magnesium sulfate and calcium gluconate.
There is an antagonistic interaction between erythromycin and clindamycin.
Analogs
There is no information on analogues of Clindacin B prolong.
Terms and conditions of storage
Store in a place protected from light and moisture at a temperature of 15-25 ° C. Keep out of the reach of children.
Shelf life is 2 years.
Terms of dispensing from pharmacies
Dispensed by prescription.
Reviews of Clindacin B prolong
According to reviews, Clindacin B prolong is an effective drug, the effect of which is observed after the first use. The convenience of a short treatment course is noted. But it is necessary to take into account the likelihood of developing adverse reactions.
Price for Clindacin B prolong in pharmacies
The approximate price for Clindacin B prolong (6 g per package) is 185–215 rubles.
Clindacin B prolong: prices in online pharmacies
Drug name
Price
Pharmacy
Clindacin B prolong 2% + 2% vaginal cream 20 g 1 pc.
480 RUB
Buy
Clindacin B Prolong cream vaginal. 2% + 2% tube 20g
492 RUB
Buy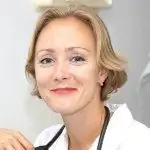 Anna Kozlova Medical journalist About the author
Education: Rostov State Medical University, specialty "General Medicine".
Information about the drug is generalized, provided for informational purposes only and does not replace the official instructions. Self-medication is hazardous to health!
Popular by topic