Table of contents: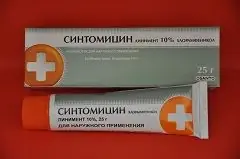 Video: Liniment Syntomycin - Instructions, Application, Prescription
Liniment syntomycin
Instructions for use:
1. Pharmacological action
2. Indications for use
3. Contraindications
4. Instructions for use
5. Side effects
6. Additional information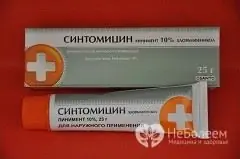 Liniment syntomycin is an antibacterial agent for external use.
pharmachologic effect
Liniment synthomycin has pronounced antibacterial properties, which are due to the ability of the drug to disrupt the synthesis of proteins of microorganisms.
The active substance of Liniment syntomycin is chloramphenicol, and the auxiliary is castor oil. The drug has a high degree of activity against most gram-negative and gram-positive bacteria.
Liniment synthomycin ointment was also effective against pathogens that showed resistance to sulfonamides, tetracyclines and penicillins. The drug is also used to cleanse and heal trophic ulcers, purulent and burn wounds, as well as to accelerate epithelialization.
Indications for the use of Liniment syntomycin
The instruction recommends the use of synthomycin liniment for pustular lesions of the skin, purulent-inflammatory diseases of the mucous membranes and skin, carbuncles, furunculosis, as well as for the treatment of long-lasting ulcers, purulent wounds, burns and nipple cracks in women who are breastfeeding.
In reviews of the drug, you can often find information about the effective use of Liniment syntomycin for acne.
Contraindications
The use of Liniment syntomycin ointment is contraindicated in eczema, psoriasis, fungal diseases and hypersensitivity to chloramphenicol. For pregnant women, the drug is prescribed according to strict indications.
Instructions for the use of Liniment syntomycin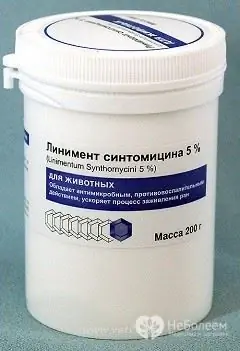 As a rule, Liniment syntomycin 10% is used for the treatment and treatment of wounds, 100 g of which contains 10 g of chloramphenicol. The drug is usually used in two ways: by direct application to the wound surface and applying a sterile dressing on top, or by applying Liniment syntomycin ointment to gauze, and then to the affected area. When treating wounds, the dressing should be changed once a day, and for burns - 2-3 times a week. The instruction recommends using tampons with Syntomycin Liniment to fill the cavity of purulent wounds with the preparation.
For nursing women, the drug should be applied in a thick layer to the nipples, previously treated with 25% ammonia.
It is better to use synthomycin liniment for acne in the form of 5% or 1% ointment so as not to cause an allergic reaction on the skin of the face.
Side effects
Liniment syntomycin 10%, 5%, 1% can provoke burning, dryness, itching and redness of the skin at the site of application.
Additional Information
Synthomycin liniment will be usable for two years if stored in a dry, dark and cool (12 0 C - 15 0 C) place.
Information about the drug is generalized, provided for informational purposes only and does not replace the official instructions. Self-medication is hazardous to health!
Popular by topic