Table of contents: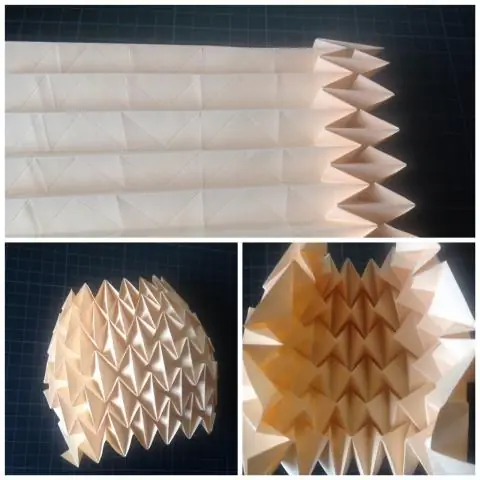 Video: Linin - Instructions For Using The Ointment, Price, Reviews, Analogues, Composition
Linin
Linin: instructions for use and reviews
1. Release form and composition
2. Pharmacodynamics and pharmacokinetics
3. Indications for use
4. Contraindications
5. Method of application and dosage
6. Side effects
7. Overdose
8. Special instructions
9. Application during pregnancy and lactation
10. Use in childhood
11. In case of impaired renal function
12. Drug interactions
13. Analogs
14. Terms and conditions of storage
15. Terms of dispensing from pharmacies
16. Reviews
17. Price in pharmacies
Latin name: Linin
ATX code: D08AD
Active ingredient: Zinc oxide (Zinc oxide), Boric acid (Boric acid)
Producer: Moscow Pharmaceutical Factory CJSC (Russia)
Description and photo updated: 2019-30-07
Prices in pharmacies: from 28 rubles.
Buy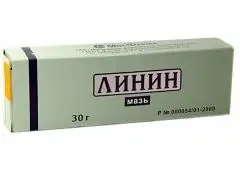 Linin is an external dermatoprotective drug with a combined composition, which has an antimicrobial, anti-inflammatory, antiseptic, astringent, absorbing and drying effect.
Release form and composition
Dosage form - ointment for external use: uniform consistency, creamy with a grayish tint, with the smell of menthol (25 or 40 g in orange glass jars or 15 or 30 g in aluminum tubes, 1 can or 1 tube in a cardboard box) …
Active substances in 1 g of ointment:
Zinc oxide - 0.1 g;
Boric acid - 0.03 g.
Additional components: medical petroleum jelly, anhydrous lanolin, talc, levomenthol (L-menthol).
Pharmacodynamics and pharmacokinetics
The drug has an antiseptic, astringent, anti-inflammatory, drying and absorbing effect. It has a coagulating effect on proteins (including enzymes) of the microbial cell, which leads to a violation of the permeability of the cell membrane. It also reduces exudation and relieves local irritation and inflammation.
Indications for use
Lichen planus;
Atopic dermatitis;
Microbial eczema;
Neurodermatitis.
Contraindications
Absolute:
Acute inflammatory skin diseases;
Impaired renal function;
Childhood;
Pregnancy and lactation period;
Hypersensitivity to the drug.
According to the instructions, Linin should be used with caution in case of extensive skin lesions.
Instructions for use of Linin: method and dosage
The medicinal product is intended for external use. Linin ointment should be applied in a thin layer to the affected skin, rubbing lightly, 1-2 times a day.
Side effects
Allergic reactions, rash, itching and hyperemia are possible.
Overdose
The drug contains boric acid, therefore, in case of an overdose, the development of symptoms of intoxication (nausea, diarrhea, vomiting, skin rashes) is possible. In such cases, symptomatic treatment is recommended.
special instructions
With prolonged use of Linin ointment on a large surface area of damaged skin, as with an overdose, symptoms of intoxication may appear: skin rash, diarrhea, nausea and vomiting.
Care should be taken when applying the ointment to avoid contact with eyes.
Application during pregnancy and lactation
The use of Linin ointment during pregnancy and lactation is prohibited.
Pediatric use
It is prohibited to use the drug.
With impaired renal function
It is prohibited to use the drug.
Drug interactions
There is no information on the interaction of the ointment with other drugs.
Analogs
Analogues of Linin are: Boric acid, Boric ointment, Sodium tetraborate (borax), Novotsindol, Teymurov paste, Fukaseptol, Fukortsin.
Terms and conditions of storage
Store in a place protected from light. Do not exceed a temperature of 20 ºС. Keep out of the reach of children.
Shelf life is 2 years.
Terms of dispensing from pharmacies
Dispensed by prescription.
Reviews about Linin
There are few reviews indicating the effectiveness of the drug.
The price of Linin in pharmacies
The price of a Linin tube containing 30 g of ointment is about 70 rubles.
Linin: prices in online pharmacies
Drug name
Price
Pharmacy
Linin ointment for external use 30 g 1 pc.
28 RUB
Buy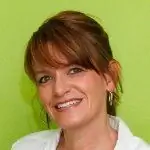 Maria Kulkes Medical journalist About the author
Education: First Moscow State Medical University named after I. M. Sechenov, specialty "General Medicine".
Information about the drug is generalized, provided for informational purposes only and does not replace the official instructions. Self-medication is hazardous to health!
Popular by topic