Table of contents: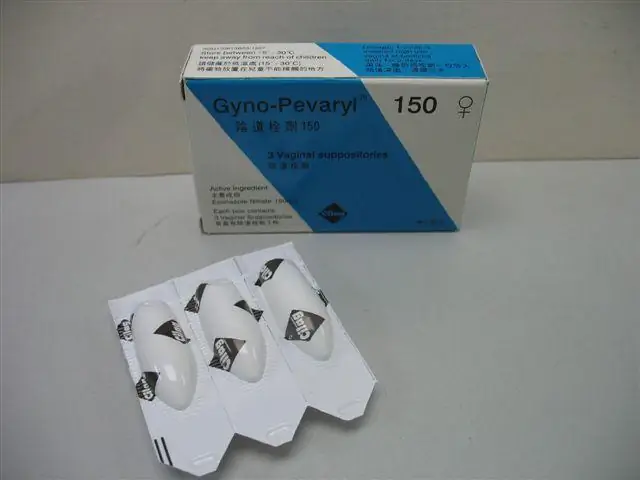 Video: Kanesten - Instructions For Using The Cream And Spray, Price, Reviews, Analogues
Kanesten
Kanesten: instructions for use and reviews
1. Release form and composition
2. Pharmacological properties
3. Indications for use
4. Contraindications
5. Method of application and dosage
6. Side effects
7. Overdose
8. Special instructions
9. Application during pregnancy and lactation
10. Use in childhood
11. Drug interactions
12. Analogs
13. Terms and conditions of storage
14. Terms of dispensing from pharmacies
15. Reviews
16. Price in pharmacies
Latin name: Canesten
ATX code: D01AC01
Active ingredient: clotrimazole (clotrimazole)
Manufacturer: BAYER HealthCare, AG (Germany)
Description and photo update: 2019-26-08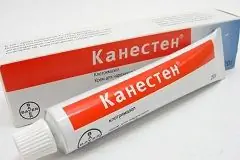 Kanesten is a drug for external use of a wide range of antimycotic and antimicrobial (against some gram-positive and gram-negative microorganisms) action.
Release form and composition
The drug is produced in the following dosage forms:
Cream for external use 1%: a homogeneous mass of white (20 g each in aluminum tubes, 1 tube each in a cardboard box);
Spray for external use 1%: clear solution from slightly yellowish to colorless (30 ml in polyethylene bottles with a dispenser, 1 bottle in a cardboard box).
The composition of 1 g of Kanesten cream includes:
Active ingredient: clotrimazole - 10 mg;
Auxiliary components: sorbitan stearate, cetyl palmitate, cetostearyl alcohol, benzyl alcohol, purified water, polysorbate 60, 2-octyldodecanol.
The composition of 1 ml of spray Canesten includes:
Active ingredient: clotrimazole - 10 mg;
Auxiliary components: macrogol 400, isopropyl myristate, isopropanol.
Pharmacological properties
Pharmacodynamics
Clotrimazole belongs to imidazole derivatives and is characterized by a wide spectrum of antifungal activity. Its mechanism of action is to inhibit the synthesis of ergosterol, as a result of which the structure and functions of the cytoplasmic membrane of fungi are disrupted. The active substance is characterized by fungicidal or fungistatic activity, which is determined by the concentration of the drug in the focus of infection.
Clotrimazole is active against mold and yeast-like fungi, dermatophytes, as well as pathogens of erythrasma and varicoloured lichen (Pityriasis vers.). In addition to antifungal, the drug has an antibacterial effect, manifested against gram-negative (Gardnerella vaginalis, Bacteroides) and gram-positive (staphylococci, streptococci) microorganisms, as well as Trichomonas vaginalis.
In vitro, the active substance of Canesten in the concentration range of 0.5‒10 μg / ml prevents the multiplication of microorganisms of the Corynebacterium family and gram-positive cocci (excluding enterococci), and also has a trichomonacid effect at a concentration of 100 μg / ml.
Primary resistance strains of clotrimazole-sensitive fungi are extremely rare. Secondary resistance develops only in isolated cases and exclusively under certain therapeutic conditions.
Pharmacokinetics
Absorption of clotrimazole through inflamed and intact skin is practically absent. Its maximum content in blood plasma is less than 0.001 μg / ml, which indicates that this substance, when applied topically to the skin, does not lead to the development of clinically significant systemic side effects.
Indications for use
According to the instructions, Canesten is prescribed for the treatment of fungal lesions of the mucous membranes and skin caused by yeast-like fungi, dermatophytes, molds, as well as other pathogens sensitive to clotrimazole:
Mycoses of skin folds, hands, feet, trunk;
Erythrasma, pityriasis versicolor.
Contraindications
Canesten is not used in case of hypersensitivity to clotrimazole or other components of the drug.
Clotrimazole is used with caution externally in the first trimester of pregnancy and during breastfeeding, only when the predicted therapeutic effect significantly outweighs the potential risks.
According to the results of clinical studies of the use of the drug during pregnancy, the possibility of a pathological effect of clotrimazole on the health of the mother and fetus cannot be excluded.
There is no experience of using the drug in pediatric practice.
Higher doses of clotrimazole used externally do not cause any life-threatening reactions.
Instructions for use of Canesten: method and dosage
The duration of the course of therapy is determined by the attending physician individually, depending on the location of the lesion and the severity of the disease.
Cream for external use 1%
Kanesten cream is applied externally: a thin layer is applied to the affected areas of the skin, after which it is easily rubbed.
The recommended dosage of 2-3 times per day, calculated - cream strip length 1 / 2 cm in size on the skin surface of a palm.
When treating candidal balanitis or candidal vulvitis, simultaneous treatment of both partners is required. In this case, a strip of cream (1 / 2 cm) in women is applied to the perineum and vulva, men - on the foreskin and the glans penis, and is easily rubbed.
Spray for external use 1%
Spray Kanesten is used externally: it is sprayed with a thin layer on the affected skin 2 times a day.
Achievement of complete recovery is observed on average 28 days after the start of clotrimazole therapy. Stop treatment immediately after the disappearance of acute symptoms of inflammation or subjective complaints should not be.
For a complete cure, depending on the disease, you need:
Dermatomycosis - 21-28 days;
Candidal vulvitis and candidal balanitis - 7-14 days;
Versatile lichen - 7-21 days;
Erythrasma - 14-28 days.
Side effects
General: allergic responses, pain at the site of application;
Skin: local reactions such as rash, itching.
Overdose
When using Canesten in high doses, there are no negative consequences that can pose a threat to the patient's life.
special instructions
The use of clotrimazole on the external genital area in women and men may reduce the safety and effectiveness of latex contraceptives such as diaphragms and condoms. The effect is temporary and occurs only during therapy.
Influence on the ability to drive vehicles and complex mechanisms
Clotrimazole does not affect the ability to drive vehicles or perform complex and potentially dangerous types of work that require immediate psychomotor reactions and concentration.
Application during pregnancy and lactation
The negative effect of the drug during childbearing and during lactation has not been established, however, it is not recommended to use Canesten in the first trimester of pregnancy, unless the doctor decides otherwise.
In the II and III trimesters, as well as during lactation, the drug should be used with caution and only after consulting a doctor.
Pediatric use
There is no experience of using Canesten in children.
Drug interactions
Clotrimazole can reduce the effect of other local antifungal agents, including polyene antibiotics (natural antimycotic substances) such as natamycin and nystatin.
Analogs
Analogues of Kanesten are: Candisan, Candide, Clotrimazole, Kanizon, Imazol, Imidil.
Terms and conditions of storage
Store in a dry, dark place, out of reach of children, at a temperature not exceeding 25 ° C.
The shelf life is 3 years.
Terms of dispensing from pharmacies
Available without a prescription.
Reviews about Kanesten
According to reviews, Kanesten is considered an effective and affordable drug. Its use gives good results in the treatment of a wide variety of fungal infections. Often the drug is used in gynecology to treat thrush, including in pregnant women. It is also sometimes used by men, in particular to eliminate cracks and white plaque on the head of the penis. Patients like the convenient form of release and the treatment regimen, as well as the relative safety of Canesten. However, experts advise, before starting therapy, to be tested for the sensitivity of the pathogen to the action of clotrimazole.
The price of Canesten in pharmacies
The price of Canesten remains unknown at the moment, since the drug is not available for sale.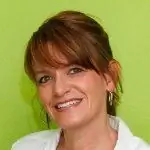 Maria Kulkes Medical journalist About the author
Education: First Moscow State Medical University named after I. M. Sechenov, specialty "General Medicine".
Information about the drug is generalized, provided for informational purposes only and does not replace the official instructions. Self-medication is hazardous to health!
Popular by topic