Table of contents: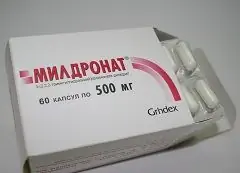 Video: Mildronate - Application, Instructions, Indications
Mildronate
Instructions for use:
1. Pharmacological action
2. Release form
3. Indications for use
4. Contraindications
5. Instructions for use
6. Side effects
7. Storage conditions
Prices in online pharmacies:
from 192 rub.
Buy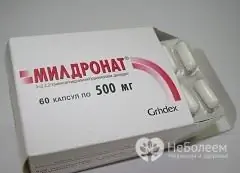 Mildronate is a synthetic drug that improves energy supply and tissue metabolism.
pharmachologic effect
The active ingredient of Mildronate improves metabolism, helps to remove accumulated toxins from cells, has a tonic effect and protects cells from damage.
As a result of the use of Mildronate, the ability to withstand loads and quickly recover from them increases. Due to these properties, the drug is used to improve the blood supply to the brain and treat various disorders of the cardiovascular system, as well as increase efficiency.
In case of heart failure, Mildronate, according to the instructions, increases myocardial contractility, reduces the frequency of angina attacks, while increasing exercise tolerance.
In ischemic disorders of cerebral circulation, Mildronate is used to improve blood circulation in the ischemic focus, which contributes to the redistribution of blood.
Also, according to reviews, Mildronate is effective for disorders of the nervous system with withdrawal syndrome and fundus pathology.
Release form
Mildronate is released in the form:
A colorless transparent solution, 1 ml of the drug contains 100 mg of the active ingredient - meldonium. 5 ml ampoules;
White gelatin capsules containing the active ingredient in the form of a crystalline powder with a low odor. 250 or 500 mg of active ingredient in a capsule, 10 pieces in a blister.
Indications for use of Mildronate
Mildronate is indicated for use in complex therapy:
With ischemic heart disease, including myocardial infarction and angina pectoris, as well as with heart failure and dyshormonal cardiomyopathy;
With strokes and cerebrovascular insufficiency.
Also Mildronate is used for:
Decreased performance;
Retinopathies of various etiologies, including diabetic and hypertensive;
Hemophthalmos and retinal hemorrhages of various etiologies;
Physical overstrain;
Thrombosis of the central retinal vein and its branches;
Withdrawal syndrome in chronic alcoholism, in combination with specific therapy.
What properties of the body can the drug enhance? What diseases can be prevented / cured? Meldonium does not enhance any properties of the body, it helps the cells of the body during ischemia to more effectively fight the lack of oxygen, as well as protect them from the destructive effects of substances that are formed from long-chain fatty acids during ischemia. Due to its unique mechanism of action, meldonium as a second-line drug, that is, as an additional therapy to the main one, is used to treat cardiovascular diseases, it is used to restore performance and reduce symptoms of mental and physical stress.
Contraindications
According to the instructions, Mildronate is contraindicated for use in children under 18 years of age, with hypersensitivity to the drug, as well as with increased intracranial pressure, including intracranial tumors and disorders of venous outflow.
Reliable studies on the use of Mildronate during pregnancy and lactation have not been carried out, as a result of which the drug is not recommended for use during these periods.
Mildronate is used with caution, especially for a long time, for liver or kidney disease.
Instructions for the use of Mildronate
The dose and method of administration of Mildronate depend on the disease:
With cardialgia, developing against the background of dyshormonal dystrophy of the myocardium, Mildronate is taken twice a day for 12 days, 250 mg;
For cardiovascular diseases, Mildronate is indicated as part of complex therapy, up to 2 times a day, 0.5-1 g. Treatment is usually carried out from a month to 6 weeks;
For chronic disorders of cerebral circulation, take 1-2 tablets of Mildronate (500 mg each) per day for a course of 4 to 6 weeks. According to indications, treatment can be carried out several times a year;
In the acute phase, with a violation of cerebral circulation, according to the instructions, Mildronate is administered intravenously for 10 days, 500 mg once a day. After that, you can switch to taking Mildronate tablets, 0.5-1 g per day. The general course of therapy is usually up to 6 weeks;
With increased mental or physical exertion, take 1 tablet of Mildronate 250 mg, up to 4 times a day for two weeks. A repeated course can be completed no earlier than 2 weeks later.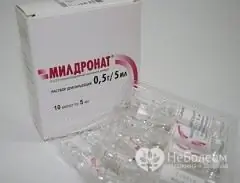 It is recommended for athletes to use Mildronate before training, twice a day for 0.5-1 g. During the preparatory period, the drug - from two to three weeks, during the competition period - 2 weeks.
For disorders caused by chronic alcoholism, usually take 4 times a day, 1 tablet of Mildronate (500 mg) for 10 days.
Mildronate is indicated for use in the morning due to the possibility of developing an exciting effect.
Side effects
According to reviews, Mildronate is a low-toxic drug and does not cause side effects dangerous to health. It is extremely rare that there may be:
Changes in blood pressure;
Tachycardia;
Dyspeptic symptoms;
Psychomotor agitation.
Also, according to reviews, Mildronate can cause allergic reactions in the form of edema, rash, redness or itching.
Caution should be exercised when used simultaneously with some antianginal and antihypertensive drugs, as well as cardiac glycosides, since Mildronate enhances their effect.
With the simultaneous use of antihypertensive drugs, nifedipine, nitroglycerin, peripheral vasodilators and alpha-blockers with Mildronate, moderate tachycardia and arterial hypotension may develop.
Mildronate can be taken with anticoagulants and antiplatelet agents, as well as diuretics and antiarrhythmic agents.
It should be especially noted that the use of Mildronate is safe, this is one of the important factors explaining its wide acceptance among doctors and patients. The safety of Mildronate is confirmed by periodically updated safety reports and published clinical studies.
After Latvia joined the European Union, it became a mandatory requirement of the regulatory authorities to have a Pharmacovigilance system responsible for monitoring and evaluating the use of medicines. Since the beginning of monitoring (since March 21, 2006) JSC "Grindeks" has received 478 spontaneous reports (messages) on products containing meldonium. A potential significant health risk in these cases has not been identified. There were no reports of the development of dependence and addiction to the drug after its use. There were no data on side effects or reactions from athletes.
Storage conditions
Mildronate is a prescription drug. The shelf life of solution for injection and tablets is 4 years.
Mildronate: prices in online pharmacies
Drug name
Price
Pharmacy
Mildronate 250 mg capsule 40 pcs.
192 RUB
Buy
Mildronate caps. 250mg 40 pcs.
232 RUB
Buy
Mildronate 100 mg / ml solution for intravenous intramuscular and parabulbar administration 5 ml 10 pcs.
273 r
Buy
Mildronate 100 mg / ml solution for intravenous intramuscular and parabulbar administration 5 ml 10 pcs.
334 r
Buy
Mildronate 500 mg capsules 60 pcs.
455 RUB
Buy
Mildronate 100 mg / ml solution for intravenous intramuscular and parabulbar administration 5 ml 20 pcs.
529 r
Buy
Mildronate caps. 500mg 60 pcs.
RUB 614
Buy
Information about the drug is generalized, provided for informational purposes only and does not replace the official instructions. Self-medication is hazardous to health!
Recommended: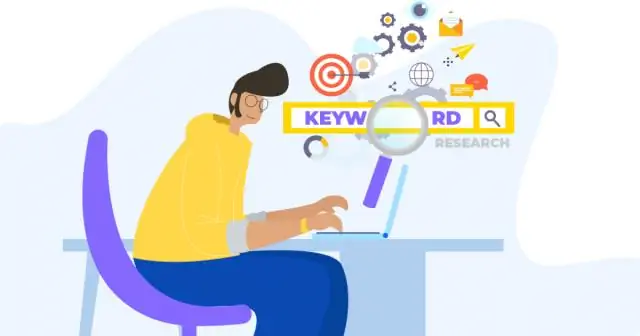 A.T.10 - D-vitamin-like drug that regulates the exchange of calcium and phosphorus in the body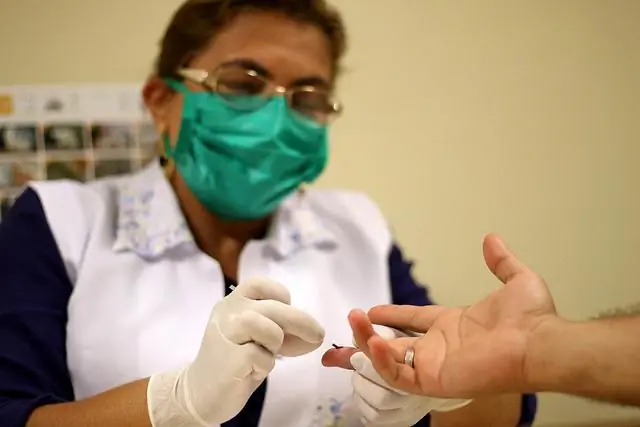 Abacavir-ABC is an antiviral agent active against HIV. Dosage form - film-coated tablets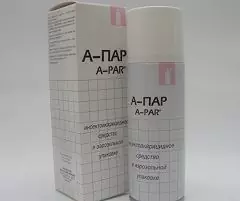 A-Par - disinfectant antiparasitic agent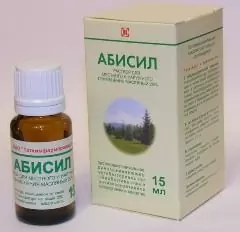 Abisil is a herbal preparation for external use, which has a wound healing, analgesic, local anti-inflammatory, antibacterial and antiexudative effect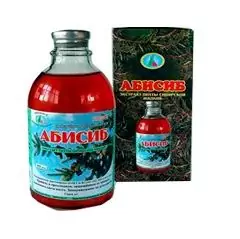 Abisib is a herbal preparation that increases the body's resistance and stimulates tissue repair, accelerates the regeneration of ulcerations of the gastrointestinal tract mucosa, has an anti-inflammatory and some general tonic effect