Table of contents: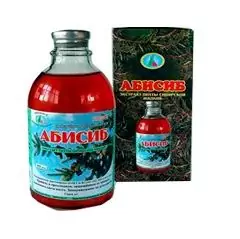 Video: Abisib - Instructions For Use, Indications, Doses
Abisib
Instructions for use:
1. Release form and composition
2. Indications for use
3. Contraindications
4. Method of application and dosage
5. Side effects
6. Special instructions
7. Drug interactions
8. Terms and conditions of storage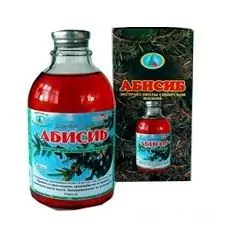 Abisib is a herbal preparation that increases the body's resistance and stimulates tissue repair, accelerates the regeneration of ulcers of the gastrointestinal tract mucosa, has an anti-inflammatory and some general tonic effect.
Release form and composition
Dosage form - extract for oral administration: liquid from light orange to pink, transparent, with a characteristic aroma of fir needles (450 ml each in vials for blood substitutes, 1 bottle in a cardboard box).
Content of active components in Siberian fir extract:
Sugar - 0.089%;
Starch - 0.077%;
Protein - 0.48%;
Calcium - 0.033%;
Phosphorus - 0.068%;
Aluminum - 0.082 mg / l;
Titanium - 0.008 mg / l;
Chromium - 0.003 mg / l;
Iron - 19.8 mg / l;
Manganese - 0.4 mg / l;
Copper - 0.05 mg / l;
Zinc - 4.2 mg / l;
Potassium - 600 mg / l;
Sodium - 300 mg / l;
Magnesium - 1700 mg / l;
Vitamin A - 0.41 mg / l;
Vitamin E - 2.7 mg / l;
Vitamin B 2 - 2.3-4.7 mg / l;
Vitamin C - 18-30 mg / l.
Indications for use
Abisib is used as part of complex therapy and as a mono-drug for the treatment and prevention of inflammatory and ulcerative lesions of the stomach and duodenum, cardiovascular diseases, radiation sickness of varying severity, blood pathologies, colds and viral diseases, tuberculosis, kidney and urinary tract diseases. pathways, vaginitis, vitamin deficiency, infectious skin lesions, dermatitis, wounds of various etiologies.
Contraindications
The only contraindication for use is hypersensitivity to the active ingredients of the fir needle extract.
Method of administration and dosage
Abisib is taken orally 20-30 minutes before meals, in case of increased acidity of gastric juice, the extract must be drunk half an hour after a meal.
The recommended dosage regimen when using the drug for prophylaxis:
Children from 2 weeks to 2 years old - 1 tsp. 1-2 times a day;
Children from 2 to 6 years old - 1 tsp. 2-3 times a day;
Children from 6 to 16 years old - 1 tbsp. l. 2-3 times a day;
Teenagers from 16 years old and adults - 1 tbsp. l. 2-3 times a day.
For the treatment of adult patients, the extract is recommended to be taken in 2 tbsp. l. 3 times a day, after consulting a doctor.
The duration of taking the drug is 21 days, after consulting a doctor, a second course is possible.
Side effects
Possible undesirable effects when using Abisib in therapeutic doses are hypersensitivity reactions.
special instructions
Fir needle extract is an environmentally friendly preparation that does not have an allergenic, carcinogenic, embryotoxic effect; does not have a toxicity threshold, both in the chronic course of the disease and in the phase of exacerbation of the disease.
It is allowed to use Abisib by pregnant women during the entire period of pregnancy and during lactation.
Drug interactions
There is no information on the interaction of Siberian fir extract with other drugs.
Terms and conditions of storage
Store in a dry, dark place at 4-18 ° C. Keep out of the reach of children.
The shelf life is 18 months.
Information about the drug is generalized, provided for informational purposes only and does not replace the official instructions. Self-medication is hazardous to health!
Recommended: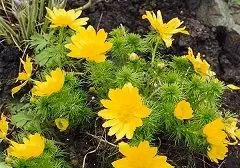 Adonis is a herbaceous plant from the genus of buttercups. The pharmaceutical industry produces on the basis of adonis tincture and tablets of Adonizid, which are prescribed for cardiac neurosis, vegetative vascular dystonia, etc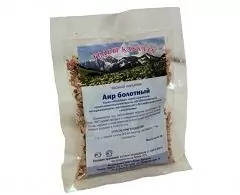 Calamus marsh has a beneficial effect on digestion and reduces gas formation in the intestines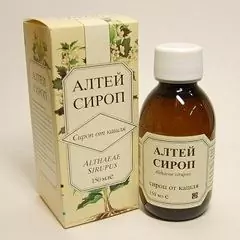 Marshmallow is a medicinal plant with expectorant and anti-inflammatory properties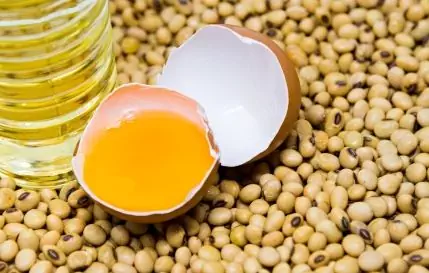 Vitamin B5 is a water-soluble vitamin (aka calcium pantothenate or pantothenic acid). Takes part in the metabolism of amino acids, fats and carbohydrates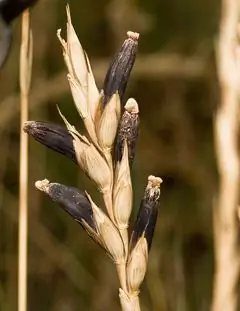 Ergot is a parasitic fungus of the ergot family found on some cereals, most often on ears of wheat and rye. In official medicine, drugs made from ergot alkaloids are used to treat nervous disorders, migraines, and uterine bleeding. In folk medicine, ergot is used for headaches, migraines, mental disorders, and also as a vasodilator in the treatment of hypertension