Table of contents: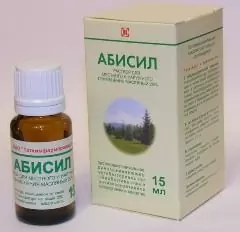 Video: Abisil - Instructions For Use, Indications, Doses
Abisil
Instructions for use:
1. Release form and composition
2. Indications for use
3. Contraindications
4. Method of application and dosage
5. Side effects
6. Special instructions
7. Drug interactions
8. Terms and conditions of storage
Prices in online pharmacies:
from 902 rub.
Buy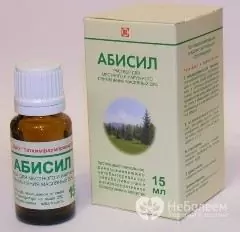 Abisil is a herbal preparation for external use, which has a wound healing, analgesic, local anti-inflammatory, antibacterial and antiexudative effect, which has a wide spectrum of antimicrobial activity against gram-negative and gram-positive bacteria (including antibiotic-resistant strains), which improves the microcirculation process of epilation and gelation.
Release form and composition
Dosage form - solution for local and external use oily: oily thick liquid with a specific odor from milky white to yellow; during storage, delamination is possible, which disappears upon shaking (5, 10, 15, 20, 30 or 50 ml in dark glass bottles or 15, 20 or 25 ml in dropper bottles, in a cardboard box 1 bottle).
Active substance in 1 g of solution: abisil (terpenes of Siberian fir) - 0.2 g, including bornyl acetate - 10%.
Sunflower oil is used as an auxiliary component.
Indications for use
In otorhinolaryngology:
Rhinitis;
Sinusitis;
Eustachite;
Rhinopharyngitis;
Otitis;
Tonsillitis;
Laryngitis;
Pharyngitis;
Conditions after tonsillectomy.
In dermatology:
In dentistry:
Gingivitis;
Periodontal disease;
Alveolitis;
Stomatitis;
Complications of dental prosthetics.
In general surgical practice: purulent-inflammatory diseases of soft tissues and skin (frostbite and burns, bedsores, fistulas, long-term non-healing purulent post-traumatic and postoperative wounds, trophic ulcers, abscesses and phlegmon, including the maxillofacial region).
Contraindications
The only strict contraindication to the use of Abisil is the individual intolerance of its constituent components.
Method of administration and dosage
Abisil is applied topically and externally. Shake the bottle before use.
Recommended schemes of use:
Purulent-inflammatory diseases of soft tissues and skin: the drug is applied after preliminary surgical treatment of the wound surface with a uniform thin layer 1-2 times a day for, as a rule, 5-10 days - until the appearance of fresh granulations, epithelial islets or until complete epithelialization;
Inflammatory processes in the maxillofacial area: sterile tampons soaked in solution are injected into postoperative wounds and pockets of phlegmon and abscesses after their preliminary opening and surgical treatment. The procedure is carried out daily for 5-7 days;
Diseases of the oral cavity: apply the turundas moistened with the drug or treat the affected surface of the mucous membrane 2 or 3 times a day;
Otitis: insert a swab moistened with a solution into the external auditory canal;
Rhinitis and sinusitis: instill 1-2 drops into each nasal passage 3-4 times a day;
Sinusitis: inject the drug into the maxillary sinus after its preliminary sanitation;
Tonsillitis and other inflammatory diseases of the throat: treat the mucous membranes with a solution 2-3 times a day;
Skin diseases: Apply a thin layer of the drug to the affected areas 1-3 times a day. The duration of treatment is determined individually, depending on the type and severity of the disease.
Side effects
Abisil is well tolerated; after application, a short-term burning sensation is possible. Allergic reactions may develop in patients with hypersensitivity to essential oils.
special instructions
Abisil should not be applied to damp skin.
Avoid getting the drug in the eyes, if it does happen - rinse the eyes with water.
Drug interactions
Abisil should not be administered in combination with other external agents.
Terms and conditions of storage
Keep out of the reach of children, protected from light, in a dry place at a temperature not exceeding 25 ° C.
Shelf life is 4 years.
Abisil: prices in online pharmacies
Drug name
Price
Pharmacy
Abisil 20% solution for local and external use oil 15 ml 1 pc.
902 RUB
Buy
Information about the drug is generalized, provided for informational purposes only and does not replace the official instructions. Self-medication is hazardous to health!
Recommended: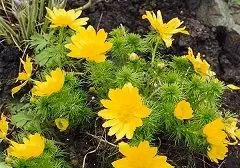 Adonis is a herbaceous plant from the genus of buttercups. The pharmaceutical industry produces on the basis of adonis tincture and tablets of Adonizid, which are prescribed for cardiac neurosis, vegetative vascular dystonia, etc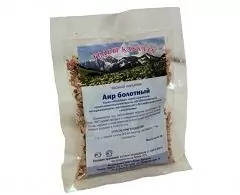 Calamus marsh has a beneficial effect on digestion and reduces gas formation in the intestines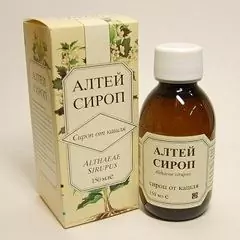 Marshmallow is a medicinal plant with expectorant and anti-inflammatory properties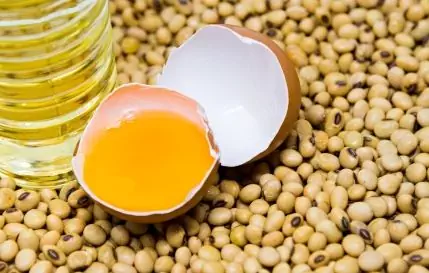 Vitamin B5 is a water-soluble vitamin (aka calcium pantothenate or pantothenic acid). Takes part in the metabolism of amino acids, fats and carbohydrates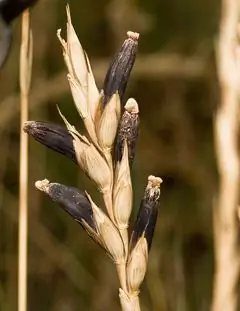 Ergot is a parasitic fungus of the ergot family found on some cereals, most often on ears of wheat and rye. In official medicine, drugs made from ergot alkaloids are used to treat nervous disorders, migraines, and uterine bleeding. In folk medicine, ergot is used for headaches, migraines, mental disorders, and also as a vasodilator in the treatment of hypertension