Table of contents: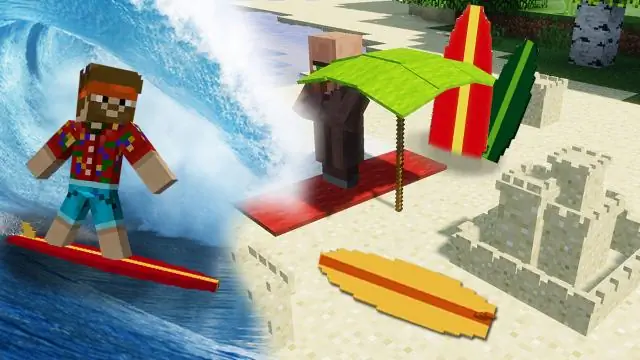 Video: Mikardis - Instructions For Use, Price, Reviews, Analogs Of Tablets
Mikardis
Mikardis: instructions for use and reviews
1. Release form and composition
2. Pharmacological properties
3. Indications for use
4. Contraindications
5. Method of application and dosage
6. Side effects
7. Overdose
8. Special instructions
9. Application during pregnancy and lactation
10. Use in childhood
11. In case of impaired renal function
12. For violations of liver function
13. Use in the elderly
14. Drug interactions
15. Analogs
16. Terms and conditions of storage
17. Terms of dispensing from pharmacies
18. Reviews
19. Price in pharmacies
Latin name: Micardis
ATX code: C09CA07
Active ingredient: telmisartan (telmisartan)
Manufacturer: Boehringer Ingelheim Pharma (Germany)
Description and photo update: 2019-26-08
Prices in pharmacies: from 953 rubles.
Buy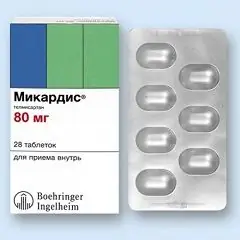 Mikardis is an angiotensin II receptor antagonist, an antihypertensive drug.
Release form and composition
Dosage form - tablets: oblong, almost white or white, on one side - engraving "51H" (40 mg tablets) or "52H" (80 mg tablets), on the other - the company symbol (7 pcs. In a blister, in a cardboard box 2 or 4 blisters with 40 mg tablets or 2, 4 or 8 blisters with 80 mg tablets and instructions for the use of Mikardis).
Active ingredient: telmisartan, its content in 1 tablet is 40 or 80 mg.
Excipients: sodium hydroxide, polyvidone (kollidon 25), sorbitol, meglumine, magnesium stearate.
Pharmacological properties
Pharmacodynamics
The active substance of Mikardis, telmisartan, is a specific antagonist of angiotensin II receptors. It is characterized by a high affinity for the AT 1 subtype of angiotensin II receptors, through which the action of angiotensin II is carried out. Telmisartan does not have an agonistic effect on angiotensin II and displaces it from its bond with the receptor, and forms a bond only with the AT 1 subtype of angiotensin II receptors, and the binding is long-term.
The drug has no affinity for other angiotensin receptors, including the AT 2 subtype. Their functional significance and the effect of possible stimulation with angiotensin II, the concentration of which increases with telmisartan, have not been studied.
Telmisartan reduces the concentration of aldosterone in the blood. Does not block ion channels and does not inhibit renin in blood plasma. Does not inhibit kininase II (angiotensin-converting enzyme) and an enzyme that is also destructive for bradykinin, so an increase in side effects caused by bradykinin is not expected.
When taken in a dose of 80 mg, telmisartan completely blocks the hypertensive effect of angiotensin II. The effect of the drug is observed within 3 hours after the first dose, persists for 24 hours and remains significant for up to 48 hours. A pronounced antihypertensive effect develops after 4-8 weeks of continuous use of Mikardis.
In patients with arterial hypertension, Mikardis reduces diastolic and systolic blood pressure without affecting the heart rate.
After abrupt withdrawal of telmisartan, blood pressure indicators gradually return to their initial level, which is not accompanied by the development of withdrawal syndrome.
Pharmacokinetics
Telmisartan is rapidly absorbed from the gastrointestinal tract after taking Mikardis inside. Its bioavailability is 50%. In the case of simultaneous food intake, the AUC value (area under the concentration-time curve) decreases: the indicator ranges from 6% (at a 40 mg dose of Telmisartan) to 19% (at a dose of 160 mg). 3 hours after taking Mikardis, the plasma concentration of the drug levels out regardless of the time when the food was taken.
Telmisartan is characterized by a high binding to plasma proteins (mainly albumin and alpha 1 - glycoprotein) - more than 99.5%. The apparent volume of distribution at equilibrium is on average 500 liters.
The drug is metabolized by conjugation with glucuronic acid, resulting in the formation of pharmacologically inactive metabolites. It is excreted mainly through the intestines unchanged, less than 2% of the dose is excreted by the kidneys.
The half-life is more than 20 hours. The total plasma clearance is 900 ml / min, hepatic blood flow is 1500 ml / min.
Pharmacokinetics in special clinical situations:
gender: in women, the indicators of maximum concentration and AUC are higher than in men, by about 3 and 2 times, respectively, with no significant differences in the effectiveness of Mikardis;
old age: pharmacokinetic parameters in elderly patients do not differ from those in young patients, therefore, dose adjustment is not required;
children's age from 6 to 18 years: when Mikardis is used at a dose of 1 mg / kg or 2 mg / kg for 4 weeks, the pharmacokinetics of telmisartan are approximately similar to those in adults, which confirms the nonlinearity of the pharmacokinetics of the substance, especially in relation to the maximum concentration;
renal failure and hemodialysis: the characteristics of telmisartan do not change, so no dose adjustment is required. Hemodialysis does not promote the elimination of the drug from the body;
mild to moderate liver dysfunctions (classes A and B on the Child-Pugh scale): the daily dose of telmisartan should not exceed 40 mg.
Indications for use
Mikardis is a drug for the treatment of arterial hypertension.
Also, the drug is used to reduce cardiovascular morbidity and, accordingly, mortality in people over 55 years of age with a high risk of developing diseases of the cardiovascular system.
Contraindications
Absolute:
Hereditary fructose intolerance (due to sorbitol content);
Severe liver dysfunction (class C according to the Child-Pugh scale);
Obstructive diseases of the biliary tract;
Primary aldosteronism;
Age under 18;
Pregnancy and lactation period;
Hypersensitivity to the components of Mikardis tablets.
Relative:
Hyperkalemia;
Hyponatremia;
Ischemic heart disease (CHD);
Chronic heart failure;
Idiopathic hypertrophic subaortic stenosis;
Stenosis of the aortic and mitral valves;
Decreased circulating blood volume due to diarrhea or vomiting, restriction of sodium chloride intake and / or previous diuretic therapy;
Dysfunction of the liver and / or kidneys;
Bilateral stenosis of the renal arteries or stenosis of an artery of a solitary kidney;
Conditions after kidney transplantation.
Mikardis, instructions for use: method and dosage
Mikardis tablets should be taken orally. Food intake does not affect the effectiveness of the drug.
With arterial hypertension, treatment is recommended to start with a daily dose of 40 mg in 1 dose. If the therapeutic effect is insufficient, the daily dose is increased to 80 mg in 1 dose, while it should be borne in mind that the maximum hypotensive effect of Mikardis develops within 4-8 weeks after the start of therapy.
To reduce the risk of cardiovascular morbidity, it is recommended to take 80 mg 1 time per day. Additional blood pressure correction may be required at the beginning of treatment.
The daily dose of Mikardis for patients with mild to moderate hepatic impairment (classes A and B on the Child-Pugh scale) should not exceed 40 mg.
Side effects
Infections: upper respiratory tract infections, urinary tract infections (including cystitis), sepsis (including fatal ones);
Hematopoietic system: decreased hemoglobin concentration, eosinophilia, anemia, thrombocytopenia;
Respiratory system: shortness of breath;
Central nervous system: depression, anxiety, fainting, insomnia, vertigo;
Cardiovascular system: marked decrease in blood pressure, bradycardia, orthostatic hypotension, tachycardia;
Digestive system: increased activity of liver enzymes, stomach discomfort, dyspepsia, dry mouth, diarrhea, flatulence, abdominal pain, vomiting, as well as abnormal liver function or liver disease (in post-marketing observations, these disorders were identified in patients from Japan);
Urinary system: increased concentration of uric acid and creatinine in the blood, impaired renal function (including acute renal failure);
Musculoskeletal system: cramps of the calf muscles, pain in the back, tendons and lower extremities, myalgia, arthralgia;
Organ of vision: visual disturbances;
Skin and subcutaneous tissues: hyperhidrosis;
Allergic reactions: rash (including drug), pruritus, eczema, toxic rash, hypersensitivity (urticaria, erythema, angioedema), anaphylactic reactions, angioedema (including fatal);
Others: asthenia, flu-like syndrome, chest pain;
Laboratory indicators: increased blood creatine phosphokinase levels, hyperkalemia; hypoglycemia in patients with diabetes mellitus.
Overdose
Overdose cases have not been reported. A pronounced decrease in blood pressure, the development of tachycardia and bradycardia are possible.
Hemodialysis is ineffective. As a therapeutic measure, symptomatic therapy is indicated.
special instructions
In some patients, due to suppression of the renin-angiotensin system (RAAS), especially with the simultaneous use of several agents that have an effect on this system, renal function is impaired, up to acute renal failure. For this reason, therapy accompanied by a double blockade of the RAAS (for example, the combination of Mikardis with angiotensin-converting enzyme inhibitors or a direct renin inhibitor) should be carried out individually and under close monitoring of renal function, including monitoring the concentration of creatinine and potassium in the blood serum.
If vascular tone and renal function depend mainly on the activity of the RAAS (for example, in chronic heart failure or kidney disease, including stenosis of the renal artery / s), the use of drugs affecting this system can lead to the development of acute arterial hypotension, oliguria, hyperazotemia and even acute renal failure.
In the case of simultaneous use of Mikardis with potassium-containing supplements, potassium-sparing diuretics, potassium-containing edible salt or any other means that increase the concentration of potassium in the blood, this indicator should be monitored during treatment.
Patients with diabetes mellitus with concomitant additional cardiovascular risks (eg, coronary artery disease) increase the likelihood of fatal myocardial infarction and sudden cardiovascular death. In this case, coronary artery disease in patients with diabetes mellitus may be asymptomatic and undiagnosed. For this reason, for the timely detection and treatment of ischemic heart disease, before the appointment of Mikardis, patients with diabetes mellitus need to conduct appropriate diagnostic studies, including an exercise test.
Mikardis is less effective in patients of the Negroid race.
Influence on the ability to drive vehicles and complex mechanisms
Special clinical studies on the effect of Mikardis on the ability to concentrate and reaction rate have not been conducted. However, given the likelihood of developing side effects such as drowsiness and dizziness, it is recommended to be careful when driving and working with potentially dangerous machinery.
Application during pregnancy and lactation
Studies of the effect of telmisartan on human fertility have not been conducted.
In the first trimester of pregnancy, angiotensin II receptor antagonists are prohibited. If pregnancy is diagnosed during treatment, Mikardis should be immediately discontinued and, if necessary, alternative therapy should be prescribed (antihypertensive drugs of other groups approved for use during gestation).
In the II and III trimesters of pregnancy, the use of Mikardis is not recommended. Although teratogenic effects have not been identified in preclinical studies, fetotoxicity (decreased renal function, slowing of cranial ossification, oligohydramnios) and neonatal toxicity (arterial hypotension, hyperkalemia, renal failure) have been established.
Thus, Mikardis is contraindicated during pregnancy. If, for some reason, the drug was used in the second trimester, it is recommended to conduct an ultrasound examination of the bones and kidneys of the fetus. Newborns whose mothers received telmisartan should be closely monitored for the development of arterial hypotension.
Women who are planning a pregnancy should initially be prescribed alternative therapy.
During lactation, the use of Mikardis is contraindicated.
Pediatric use
The safety of telmisartan in childhood and adolescence has not been established, therefore Mikardis is not used to treat patients under 18 years of age.
With impaired renal function
Patients with renal insufficiency, including those on hemodialysis, do not require dose adjustment of Mikardis.
Micardis should be used with caution in the following cases: impaired renal function, bilateral renal artery stenosis or stenosis of an artery of a single kidney, conditions after kidney transplantation.
For violations of liver function
Mikardis is contraindicated in severe liver dysfunction (class C on the Child - Pugh scale) and biliary obstruction.
With mild and moderate impairment of hepatic function (classes A and B on the Child-Pugh scale), the maximum permissible daily dose of telmisartan is 40 mg.
Use in the elderly
Elderly patients do not need to change the dosage regimen of Mikardis.
Drug interactions
Other antihypertensive drugs: their effect is enhanced;
Digoxin: its concentration in blood plasma increases;
Ramipril: its maximum and total (during the entire observation period) concentration increases by 2.5 times, however, the clinical significance of such an interaction has not been established;
Lithium preparations: there is a reversible increase in their concentration in the blood, accompanied by a toxic effect;
Non-steroidal anti-inflammatory drugs (NSAIDs), incl. acetylsalicylic acid, non-selective NSAIDs and type 2 cyclooxygenase inhibitors: the risk of developing acute renal failure in patients with dehydration increases (before prescribing such a combination, it is necessary to study renal function and compensate for the volume of circulating blood). It is also possible to reduce the antihypertensive effect of telmisartan.
Analogs
Mikardis analogs are: Pritor, Telmista, Telmisartan-Richter, Hypotel.
Terms and conditions of storage
Store out of the reach of children, protected from moisture, at temperatures up to 30 ºС.
Shelf life is 4 years.
Terms of dispensing from pharmacies
Dispensed by prescription.
Reviews about Mikardis
In the few reviews of Mikardis, patients generally describe it as an effective antihypertensive agent with a small number of side effects. However, many are dissatisfied with the high cost of the drug.
The price of Micardis in pharmacies
Approximate prices of Mikardis: 14 tablets of 40 mg - 481-502 rubles, 28 tablets of 40 mg - 1054-1147 rubles, 28 tablets of 80 mg - 948-1049 rubles.
Mikardis: prices in online pharmacies
Drug name
Price
Pharmacy
Mikardis 40 mg tablets 28 pcs.
953 r
Buy
Mikardis 80 mg tablets 28 pcs.
1022 RUB
Buy
Mikardis tablets 80mg 28 pcs.
1193 RUB
Buy
Mikardis Plus tablets 80mg + 12.5mg 28 pcs.
1196 RUB
Buy
Mikardis tablets 40mg 28 pcs.
1197 RUB
Buy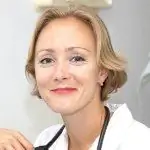 Anna Kozlova Medical journalist About the author
Education: Rostov State Medical University, specialty "General Medicine".
Information about the drug is generalized, provided for informational purposes only and does not replace the official instructions. Self-medication is hazardous to health!
Recommended: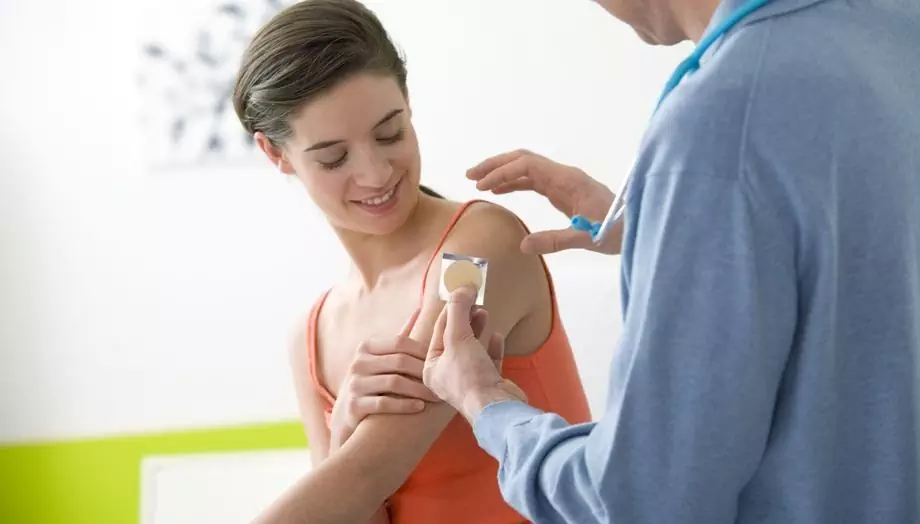 Nicotine patch is an effective remedy for weaning from nicotine addiction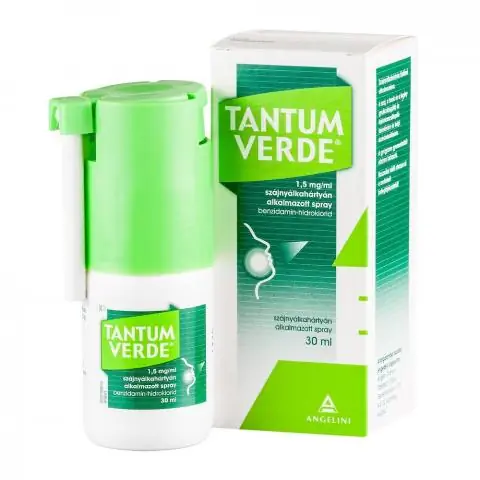 Instructions for use Tantum Verde in the form of a spray, tablets and solution. Information on doses for children, contraindications, reviews, analogues and the price of the drug in pharmacies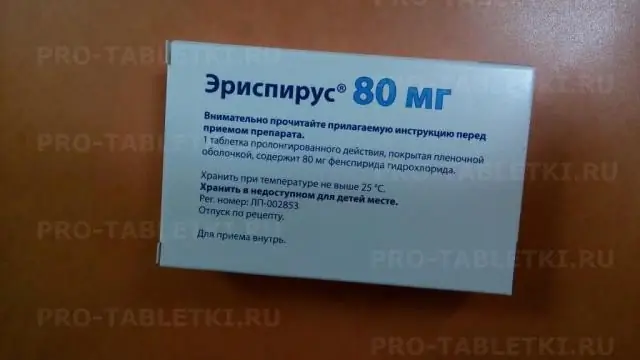 Instructions for use Erispirus tablets and syrup. Information on the dosage for children, contraindications, reviews, analogues and the price of the drug in pharmacies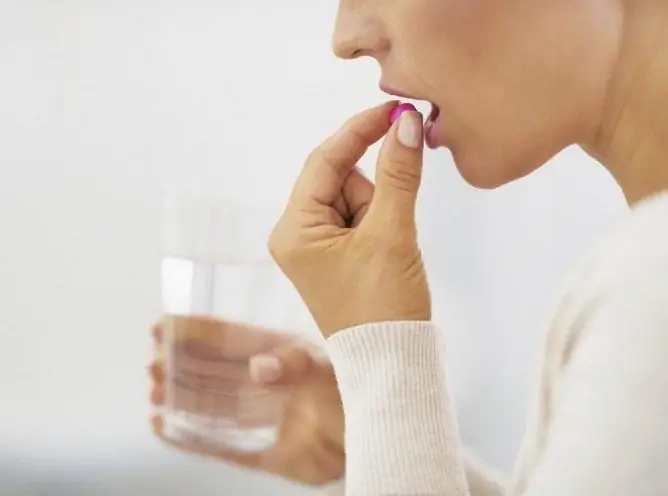 Sinusitis requires an integrated approach to treatment. The leading role in therapy belongs to antibiotics, which prevent the development of serious complications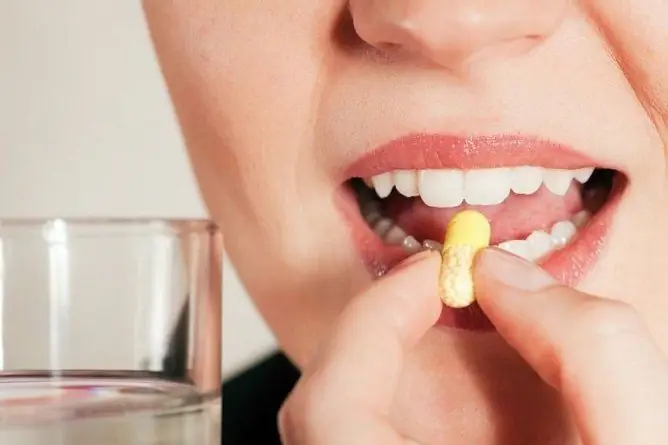 Treatment of angina with antibiotics in adults occupies a leading place in the bacterial form of the disease. The drugs are prescribed in the form of tablets, powder, solution for injection