Table of contents: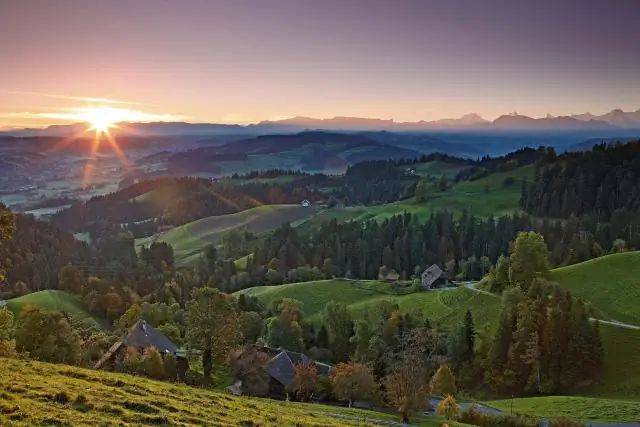 Video: Memantal - Instructions For Use, Price, Reviews, Analogs Of Tablets
Memantal
Memantal: instructions for use and reviews
1. Release form and composition
2. Pharmacological properties
3. Indications for use
4. Contraindications
5. Method of application and dosage
6. Side effects
7. Overdose
8. Special instructions
9. Application during pregnancy and lactation
10. Use in childhood
11. In case of impaired renal function
12. For violations of liver function
13. Use in the elderly
14. Drug interactions
15. Analogs
16. Terms and conditions of storage
17. Terms of dispensing from pharmacies
18. Reviews
19. Price in pharmacies
Latin name: Memantal
ATX code: N06DX01
Active ingredient: memantine (memantine)
Producer: Synthon Spain S. L. (Synthon Hispania SL) (Spain)
Description and photo update: 2018-21-11
Prices in pharmacies: from 503 rubles.
Buy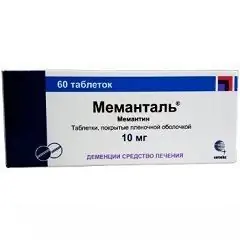 Memantal is a drug for the treatment of dementia.
Release form and composition
Memantal is produced in the form of film-coated tablets: round, biconvex, white, with a wide dividing line on one side, marking "10" and "M9MN" on the other (in blisters of 10 pcs., In a cardboard box 3, 6, 9 or 10 blisters; in blisters of 14 pcs., In a cardboard box 2 or 8 blisters).
1 tablet contains:
active substance: memantine (in the form of memantine hydrochloride) - 10 mg;
auxiliary components: lactose monohydrate, magnesium stearate, colloidal silicon dioxide, microcrystalline cellulose, talc;
shell: White opadry (macrogol 4000, lactose monohydrate, titanium dioxide, hypromellose).
Pharmacological properties
Pharmacodynamics
Memantal has a nootropic, psychostimulating, cerebrovasodilating, antihypoxic effect. The active substance of the drug, memantine, is an adamantane derivative, a non-competitive antagonist of NMDA (N-methyl-D-aspartate) receptors. Its mechanism of action is determined by the blocking of glutamate NMDA receptors, including in the substantia nigra, which causes a decrease in the excessive stimulating effect of cortical glutamate neurons on the neostriatum. Reduces the likelihood of neuronal destruction, reducing the flow of ionized calcium into them. Promotes restoration of membrane potential, improvement of the process of transmission of nerve impulses. Increases the ability to concentrate, everyday activity, improves weakened memory, reduces symptoms of depression, fatigue. Reduces muscle spasticity,due to brain damage or disease. It has a great influence on rigidity and bradykinesia.
Memantine in vitro does not inhibit flavin-containing monoxidase, epoxide hydrolase, cytochrome P450 isoenzymes of CYP isoforms 1A2, 2D6, 2C9, 2E1, 2A6, 3A or sulfation.
Pharmacokinetics
After taking Memantal inside, there is a rapid and complete absorption of memantine from the gastrointestinal tract. The maximum concentration (Cmax) of the drug in the blood plasma is reached after 2–6 hours.
Memantine metabolites have no pharmacological activity.
The half-life occurs in two phases. The first phase lasts 4–9 hours, the second 40–65 hours. About 80% of memantine is excreted unchanged through the kidneys. Excretion of Memantal slows down the alkaline reaction of urine. Cumulation of memantine with normal renal function has not been established.
Indications for use
According to the instructions, Memantal is indicated for the treatment of moderate to severe dementia in Alzheimer's disease.
Contraindications
severe liver failure;
severe renal dysfunction with creatine clearance (CC) less than 5–29 ml / min;
lactase deficiency, congenital lactose intolerance, glucose-galactose malabsorption syndrome;
age up to 18 years;
period of pregnancy;
breast-feeding;
individual intolerance to the components of the drug.
Caution should be exercised when prescribing Memanthal to patients predisposed to the development of seizures, with epilepsy, thyrotoxicosis, severe urinary tract infections, renal tubular acidosis, renal failure, factors that increase the acidity of urine (abundant use of alkaline gastric buffers, a sharp change in diet), myocardial infarction uncontrolled arterial hypertension, heart failure III – IV functional class according to the NYHA classification (New York Heart Association), liver failure, in the case of concomitant therapy with amantadine, ketamine, dextromethorphan (NMDA receptor antagonists).
Instructions for use of Memantal: method and dosage
Memantal tablets are taken orally, regardless of food intake, once, at the individually set one and the same time of day.
Treatment with the drug should be performed by a physician experienced in diagnosing and treating dementia in patients with Alzheimer's disease. The diagnosis is made in accordance with current guidelines.
The use of Memantal can be prescribed only on condition that patients take the drug regularly.
The dose is set individually, starting with the lowest effective treatment.
Recommended daily dosage:
first week (from 1 to 7 days of therapy): 5 mg;
second week (from 8 to 14 days): 10 mg;
third week (from 15 to 21 days): 15 mg;
fourth week (from 22 to 28 days): 20 mg.
The maximum daily dose of Memantal is 20 mg.
The dose and tolerability of the drug must be regularly assessed, especially during the first 90 days of therapy. Then, in accordance with current clinical guidelines, the clinical efficacy of the drug and its tolerance should be regularly assessed. With good tolerance and the presence of a therapeutic effect, maintenance therapy can be continued indefinitely. The use of Memantal is discontinued if there is a lack of response to therapy or poor patient tolerance to treatment.
In patients over the age of 65 or with mild renal insufficiency with a CC of 50–80 ml / min, dose adjustment is not required.
With a moderate degree of renal failure (CC 30–49 ml / min), the initial daily dose of memantine should not exceed 10 mg. If Memantal is well tolerated for 49 days of therapy, the dose can be increased according to the standard scheme to 20 mg.
In order to properly divide the tablet into two parts, it must be placed with a dividing line facing up on a hard surface and pressed with the index and thumb of the hand on the sides opposite to the lines. The pressure should be continued until the tablet breaks.
Side effects
on the part of the psyche: infrequently - hallucinations (more often as a result of a severe degree of Alzheimer's disease), confusion; frequency not known - psychotic reactions;
invasions and infections: infrequently - fungal infections;
from the nervous system: often - drowsiness, headache, imbalance, dizziness; infrequently - gait disturbance: very rarely - convulsions, epileptic seizure;
from the immune system: often - hypersensitivity reactions;
from the gastrointestinal tract: often - constipation; rarely - nausea, vomiting; frequency not known - pancreatitis;
from the vascular side: often - venous thrombosis, increased blood pressure (blood pressure), thromboembolism;
from the heart: infrequently - heart defects, heart failure;
from the respiratory system: often - shortness of breath;
on the part of the hepatobiliary system: often - deterioration of liver function tests;
others: infrequently - general weakness, fatigue.
Post-registration studies have recorded in patients such adverse events as suicidal thoughts, depression, and cases of suicide.
In addition, the development of agranulocytosis, thrombocytopenia, leukopenia (including neutropenia), pancytopenia, thrombocytopenic purpura, hepatitis, Stevens-Johnson syndrome, acute renal failure is possible.
Overdose
Symptoms: drowsiness, vomiting, diarrhea, confusion, dizziness, agitation, tremors, psychosis, aggressiveness, agitation, stupor, hallucinations, unsteadiness of gait, convulsions.
Treatment: there is no specific antidote, therefore, immediate gastric lavage, the use of activated carbon is required. The appointment of symptomatic therapy is carried out according to clinical indications.
special instructions
If it is necessary to use concomitant therapy with antidepressants, monoamine oxidase inhibitors, selective serotonin reuptake inhibitors, patients should be closely monitored.
Influence on the ability to drive vehicles and complex mechanisms
Alzheimer's disease with moderate to severe dementia is usually accompanied by impaired ability to control complex mechanisms and drive vehicles. During the period of using Memantal, one should not engage in potentially hazardous activities, the implementation of which requires a high speed of psychomotor reactions and concentration.
Application during pregnancy and lactation
The ability of memantine to cross the blood-placental barrier and penetrate into breast milk has not been established.
The use of Memantal is contraindicated during gestation and lactation.
During pregnancy, taking pills is allowed only in special cases, when the expected effect of therapy for the mother outweighs the potential threat to the fetus.
If it is necessary to prescribe Memantal during lactation, breastfeeding should be discontinued.
Pediatric use
The use of Memantal for the treatment of children under the age of 18 is contraindicated, since there is no information on the safety and efficacy of the drug in this category of patients.
With impaired renal function
The use of Memantal is contraindicated for the treatment of patients with severe renal impairment (CC less than 5-29 ml / min).
It is recommended to prescribe Memantal with caution to patients with renal insufficiency, severe urinary tract infections, renal tubular acidosis.
In renal failure with a CC of 30–49 ml / min, the initial dose of memantine should be 10 mg per day. Good tolerance of the drug for 49 days of use allows considering the issue of increasing the dose according to the standard scheme to 20 mg per day.
For violations of liver function
The use of Memantal is contraindicated in severe hepatic insufficiency.
The drug is used with caution in patients with impaired liver function.
Use in the elderly
No dose adjustment of Memantal is required for patients over the age of 65.
Drug interactions
dopamine receptor antagonists, levodopa, m-anticholinergics: may enhance their effect;
barbiturates, antipsychotics: can reduce the therapeutic effect;
dantrolene, baclofen: they can increase or decrease their effect, therefore, an individual dose selection is required;
amantadine, ketamine, phenytoin, dextromethorphan: increase the risk of developing psychosis, and therefore, combinations with them should be avoided;
cimetidine, ranitidine, procainamide, quinidine, quinine, nicotine: an increase in their concentration in blood plasma is possible;
warfarin and other oral anticoagulants: help to increase the rate of the MHO coagulation system (International Normalized Ratio);
hydrochlorothiazide: an increase in excretion is possible with a decrease in its level in the blood.
Analogs
Memantal's analogs are: Akatinol Memantine, Bilobil, Memoplant, Ginos, Gingium, Intellan, Vitrum Memori, Tanakan, Alzeim, Memorel, Memaneirin, Noodzheron, Memikar, Maruksa, Auraneks, Memantinol, Mirvedol, Memantine.
Terms and conditions of storage
Keep out of the reach of children.
Store at temperatures up to 25 ° C.
The shelf life is 3 years.
Terms of dispensing from pharmacies
Dispensed by prescription.
Reviews about Memantal
Reviews of Memantal are few, therefore, a positive assessment of the effectiveness of the drug is subjective. Reviews are written by caregivers with dementia. Compared with other generics, they indicate a good manifestation of the action of Memantal at a relatively low price.
Price for Memantal in pharmacies
The price of Memantal can be: for a package containing 30 tablets - from 811 rubles, 60 tablets - from 1253 rubles, 90 tablets - from 1546 rubles.
Memantal: prices in online pharmacies
Drug name
Price
Pharmacy
Memantal 10 mg film-coated tablets 30 pcs.
503 RUB
Buy
Memantal tablets p.p. 10mg 30 pcs.
604 RUB
Buy
Memantal 10 mg film-coated tablets 60 pcs.
RUB 899
Buy
Memantal tablets p.p. 10mg 60 pcs.
RUB 920
Buy
Memantal 10 mg film-coated tablets 90 pcs.
1150 RUB
Buy
Memantal tablets p.p. 10mg 90 pcs.
1279 RUB
Buy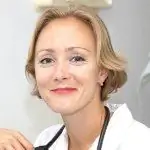 Anna Kozlova Medical journalist About the author
Education: Rostov State Medical University, specialty "General Medicine".
Information about the drug is generalized, provided for informational purposes only and does not replace the official instructions. Self-medication is hazardous to health!
Recommended: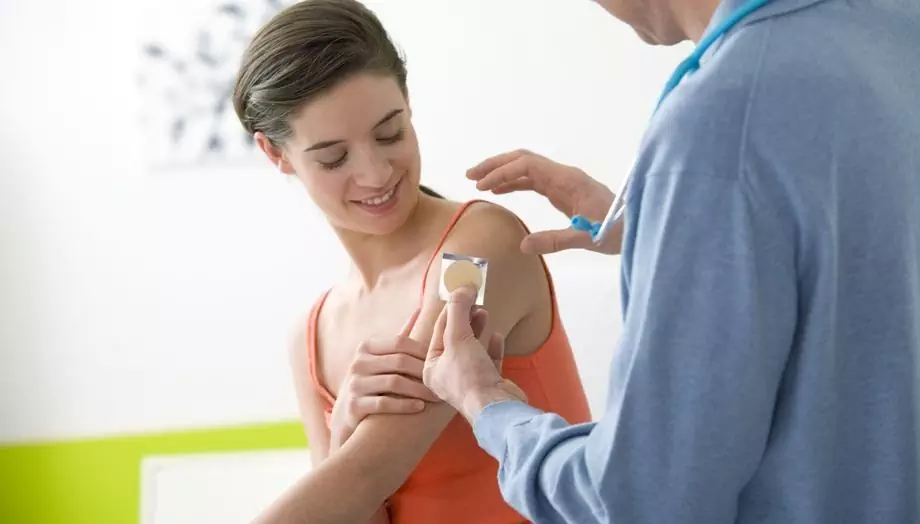 Nicotine patch is an effective remedy for weaning from nicotine addiction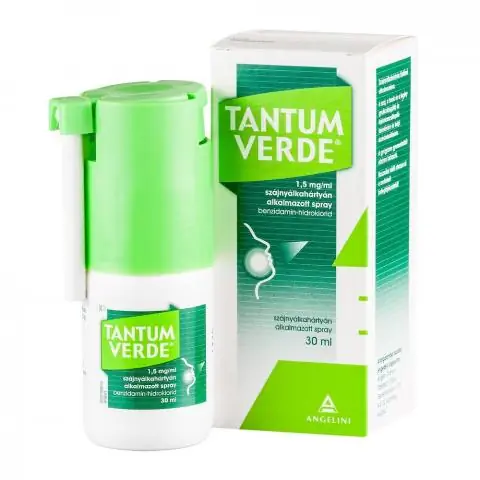 Instructions for use Tantum Verde in the form of a spray, tablets and solution. Information on doses for children, contraindications, reviews, analogues and the price of the drug in pharmacies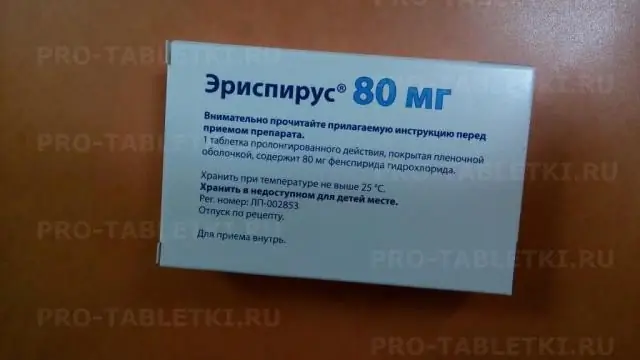 Instructions for use Erispirus tablets and syrup. Information on the dosage for children, contraindications, reviews, analogues and the price of the drug in pharmacies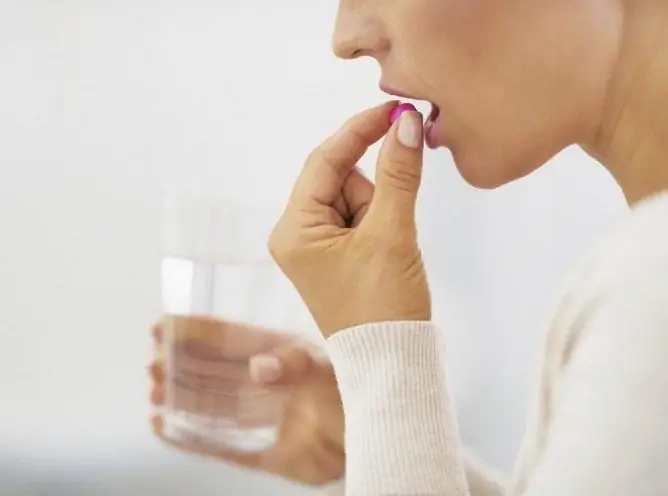 Sinusitis requires an integrated approach to treatment. The leading role in therapy belongs to antibiotics, which prevent the development of serious complications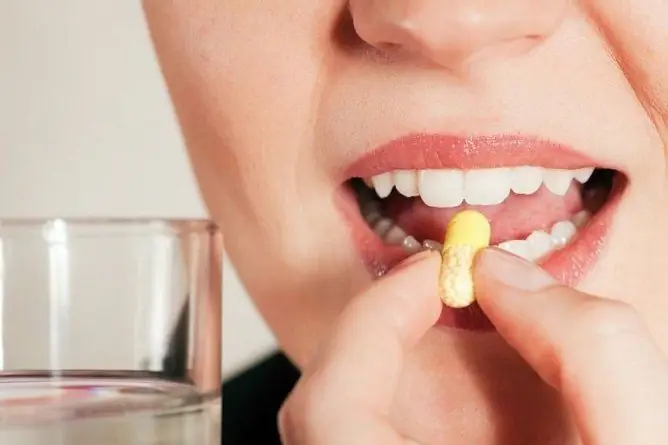 Treatment of angina with antibiotics in adults occupies a leading place in the bacterial form of the disease. The drugs are prescribed in the form of tablets, powder, solution for injection