Table of contents: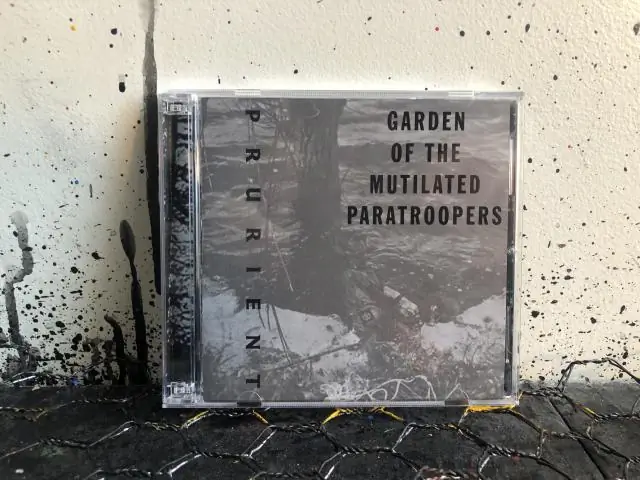 Video: Memorel - Instructions For Use, Price, Tablet Analogs, Reviews
Memorel
Memorel: instructions for use and reviews
1. Release form and composition
2. Pharmacological properties
3. Indications for use
4. Contraindications
5. Method of application and dosage
6. Side effects
7. Overdose
8. Special instructions
9. Application during pregnancy and lactation
10. Use in childhood
11. In case of impaired renal function
12. For violations of liver function
13. Use in the elderly
14. Drug interactions
15. Analogs
16. Terms and conditions of storage
17. Terms of dispensing from pharmacies
18. Reviews
19. Price in pharmacies
Latin name: Memorel
ATX code: N06DX01
Active ingredient: memantine (memantin)
Manufacturer: Bilim Ilac San. Ve Tic. (Turkey)
Description and photo update: 2018-21-11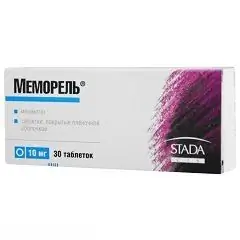 Memorel is a remedy for the treatment of dementia.
Release form and composition
The dosage form of Memorel is film-coated tablets: capsule-shaped, biconvex, white, with a risk on both sides (10 pcs. In blisters, in a cardboard box of 3, 6 or 9 packs).
Composition of one tablet:
active substance: memantine hydrochloride - 10 mg;
auxiliary components: siliconized microcrystalline cellulose (microcrystalline cellulose, colloidal silicon dioxide), lactose monohydrate, magnesium stearate, talc;
film casing: Opadry OY-S-28959 (white), including titanium dioxide, triacetin and hypromellose (hydroxypropyl methylcellulose).
Pharmacological properties
Pharmacodynamics
Memorel's active ingredient, memantine hydrochloride, is an adamantane derivative similar in pharmacological properties and chemical structure. It has antihypoxic, cerebrovasodilating, nootropic and psychostimulating effects. By blocking glutamate N-methyl-D-aspartate (NMDA) -receptors (including in the substantia nigra), memantine reduces the excessive stimulating effect of cortical glutamate neurons on the neostriatum, which develops against the background of insufficient dopamine release.
The drug reduces the flow of ionized calcium into neurons, thereby reducing the possibility of their destruction. Affects mainly stiffness (bradykinesia and rigidity). In addition to affecting the central nervous system, it affects the efferent innervation.
Memorel improves concentration and impaired memory, reduces fatigue, increases daily activity, reduces symptoms of depression and skeletal muscle spasticity caused by brain damage or disease.
Pharmacokinetics
After taking Memorel, memantine is rapidly and completely absorbed from the gastrointestinal tract. The maximum concentration reaches after 3–8 hours. The degree of absorption does not depend on food intake.
When taking the drug in a daily dose of 20 mg, the equilibrium plasma concentration is 70–150 ng / ml. Connection with plasma proteins - 45%. The volume of distribution is 10 l / kg.
Memantine with repeated use does not accumulate under the condition of normal renal function.
About 80% of the drug circulating in the blood is represented by an unchanged substance. It is metabolized without the participation of the cytochrome P 450 system, with the formation of the main metabolites - K-3,5-dimethylgludantane, an isomeric mixture of 4- and 6-hydroxymemantine and 1-nitroso-3,5-dimethyladamantane. Metabolites have no NMDA receptor antagonistic activity.
The drug is excreted mainly by the kidneys during one phase. The half-life is 60-100 hours. The creatinine clearance is 170 ml / min / 1.73 m 2. Memantine is partially secreted by the renal tubules.
Excretion of the drug slows down with an alkaline urine reaction (by about 80% at a urine pH of 8).
Indications for use
According to the instructions, Memorel is used to treat moderate to severe dementia due to Alzheimer's disease.
Contraindications
Absolute:
glucose-galactose malabsorption syndrome;
lactase deficiency;
lactose intolerance;
severe liver failure;
age up to 18 years;
period of pregnancy and lactation;
the presence of hypersensitivity to the components of the drug.
Relative (Memorel should be used with caution):
convulsions (current or history);
epilepsy;
thyrotoxicosis;
renal / hepatic impairment;
uncontrolled arterial hypertension;
heart failure III – IV functional class (NYHA classification);
myocardial infarction (history);
severe urinary tract infections;
the presence of factors that increase the pH of urine (a sharp change in diet, abundant intake of alkaline gastric buffers);
simultaneous use of NMDA receptor antagonists (for example, dextromethorphan, ketamine, amantadine).
Instructions for the use of Memorel: method and dosage
Memorel should be taken orally, regardless of meals.
The initial recommended dose is 5 mg (½ tab.) Per day, it must be taken in the morning. A week later, the daily dose is increased to 10 mg (5 mg twice a day), a week later - up to 15 mg (10 mg in the morning and 5 mg in the evening), a week later - up to 20 mg.
The maximum daily dose of Memorel is 20 mg.
With moderate renal failure (creatinine clearance 50–80 ml / min), the dose is usually not adjusted. With a creatinine clearance of 30–49 ml / min, the initial recommended dose should not exceed 10 mg per day, provided that it is well tolerated in a week, it is increased to 20 mg per day. Patients with severe renal impairment (creatinine clearance 5–29 ml / min) should not exceed a daily dose of 10 mg.
Side effects
from the liver and biliary tract: increased laboratory parameters of liver function, hepatitis;
from the gastrointestinal tract: nausea, vomiting, constipation, pancreatitis;
from the kidneys: acute renal failure;
from the nervous system: confusion, drowsiness, headache, increased excitability, hallucinations, gait disturbance, dizziness, convulsions, imbalance, psychosis;
from the psyche: psychotic reactions, suicidal thoughts;
on the part of the cardiovascular system: shortness of breath, thromboembolism, venous thrombosis, increased blood pressure, congestive heart failure;
on the part of the blood and lymphatic system: thrombocytopenic purpura, thrombocytopenia, leukopenia (including neutropenia), agranulocytosis, pancytopenia;
on the part of the skin: Stevens-Jones syndrome;

others: fungal infections, allergic reactions, increased

fatigue, general weakness.
Depression, suicidal ideation, and attempts at Alzheimer's are also possible.
Overdose
Symptoms: diarrhea, vomiting, clouding of consciousness, tremors, drowsiness, unsteadiness of gait, stupor, agitation, dizziness, aggressiveness, agitation, hallucinations, convulsions.
After taking a high dose of the drug, you should rinse the stomach and take activated charcoal. There is no specific antidote for memantine. It is possible to accelerate the elimination of Memorel from the body by acidifying urine. Further treatment is symptomatic.
special instructions
With an alkaline reaction of urine, the excretion of memantine is slowed down, therefore, such patients should be under close medical supervision.
Influence on the ability to drive vehicles and complex mechanisms
During treatment, care should be taken when driving vehicles and performing work requiring increased attention, speed of mental and motor reactions.
Application during pregnancy and lactation
Memorel is contraindicated during pregnancy as it can slow down fetal development.
Breastfeeding should be discontinued if treatment is required during lactation.
Pediatric use
Memorel is not used to treat patients under the age of 18.
With impaired renal function
Memorel is contraindicated in severe renal failure. In case of mild to moderate renal failure (Child-Pugh grades A and B), dose adjustment is not required, but the drug should be used with caution.
For violations of liver function
In hepatic impairment, Memorel should be used with caution.
Use in the elderly
Elderly patients over the age of 65 years do not need to adjust the dose.
Drug interactions
Memantine can weaken the effect of antipsychotics and barbiturates, enhance the effect of anticholinergics, dopamine and levodopa agonists, and also reduce the concentration of hydrochlorothiazide in the blood serum.
If the simultaneous use of warfarin or other indirect anticoagulants is necessary, the international normalized ratio and prothrombin time should be carefully monitored.
Under the influence of memantine, the action of dantrolene and baclofen can change, which requires dose adjustment.
It is recommended to avoid the simultaneous use of mematine with amantadine, since they are both NMDA receptor antagonists. Combinations of memantine with phenytoin, ketamine, and dextromethorphan are also potentially toxic.
For the transport in the body of quinine, quinidine, cimetidine, procainamide, amantadine, nicotine and ranitidine, the same renal cation system is used, therefore, it is possible for these drugs to interact with memantine and, as a result, to increase its concentration in blood plasma.
Analogs
Memorel's analogs are: Akatinol Memantine, Maruksa, Alzeim, Memantal, Memaneirin, Memantine, Memantine Sandoz, Memantine Canon, Memantine-Richter, Memantin-Alvogen, Memantinol, Memantin-TL, Memorel, Memikar, Tingrex, Noodzheron, Noodzheron.
Terms and conditions of storage
Store no more than 2 years at temperatures up to 25 ° C in a dark, dry place out of the reach of children.
Terms of dispensing from pharmacies
Dispensed by prescription.
Reviews about Memorel
There are few reviews of Memorel on specialized medical sites, but they indicate the high efficacy of the drug in dementia that develops against the background of Alzheimer's disease.
The price of Memorel in pharmacies
The approximate price for Memorel is 908–982 rubles. per pack of 30 tablets, 2197-2260 rubles. - per pack of 90 tablets.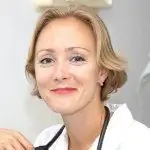 Anna Kozlova Medical journalist About the author
Education: Rostov State Medical University, specialty "General Medicine".
Information about the drug is generalized, provided for informational purposes only and does not replace the official instructions. Self-medication is hazardous to health!
Recommended: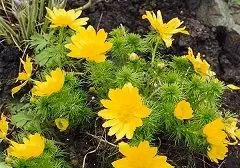 Adonis is a herbaceous plant from the genus of buttercups. The pharmaceutical industry produces on the basis of adonis tincture and tablets of Adonizid, which are prescribed for cardiac neurosis, vegetative vascular dystonia, etc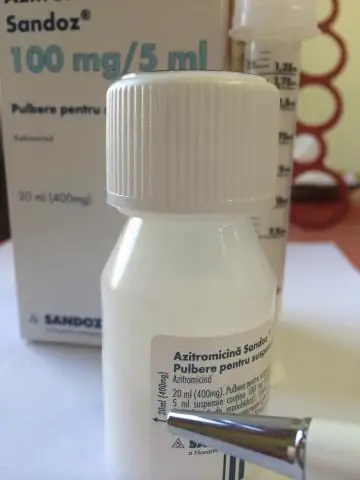 Instructions for use Azitrox suspension and capsules. Information on dosing for children, contraindications, reviews, analogues and the price of the drug in pharmacies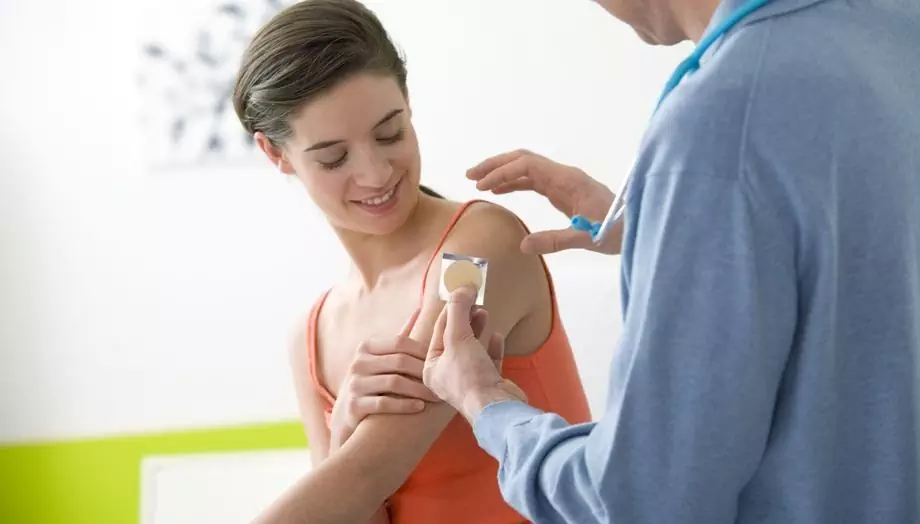 Nicotine patch is an effective remedy for weaning from nicotine addiction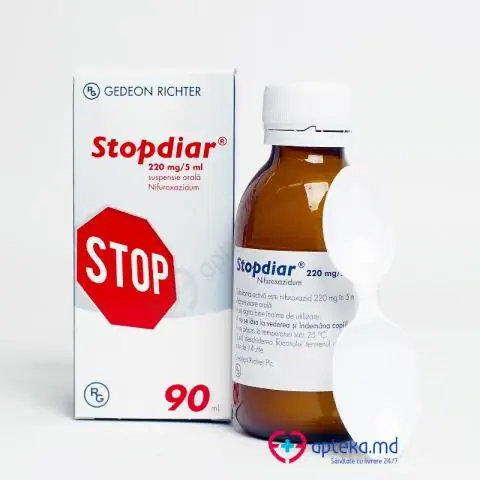 Instructions for use of Stopdiar in the form of a suspension, capsules and tablets. Information on doses for children, contraindications, reviews, analogues and the price of the drug in pharmacies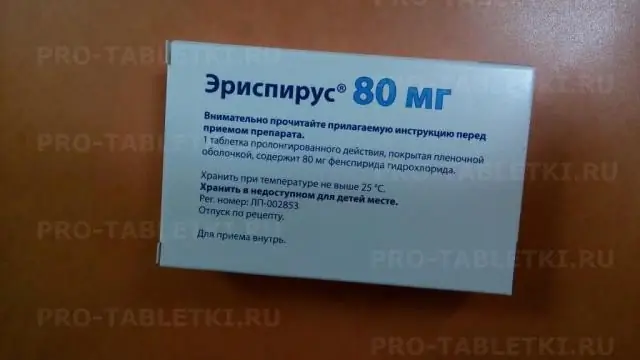 Instructions for use Erispirus tablets and syrup. Information on the dosage for children, contraindications, reviews, analogues and the price of the drug in pharmacies