Table of contents:
Video: Meloxicam-Prana - Instructions For The Use Of Tablets, Price, Reviews
Meloxicam-Prana
Meloxicam-Prana: instructions for use and reviews
1. Release form and composition
2. Pharmacological properties
3. Indications for use
4. Contraindications
5. Method of application and dosage
6. Side effects
7. Overdose
8. Special instructions
9. Application during pregnancy and lactation
10. Use in childhood
11. In case of impaired renal function
12. For violations of liver function
13. Use in the elderly
14. Drug interactions
15. Analogs
16. Terms and conditions of storage
17. Terms of dispensing from pharmacies
18. Reviews
19. Price in pharmacies
Latin name: Meloxicam-Prana
ATX code: M01AC06
Active ingredient: meloxicam (Meloxicam)
Manufacturer: Pranafarm LLC (Russia)
Description and photo update: 2019-08-10
Prices in pharmacies: from 32 rubles.
Buy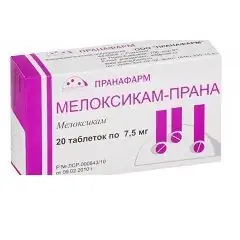 Meloxicam-Prana is a non-steroidal anti-inflammatory drug (NSAID) with analgesic, antipyretic and anti-inflammatory effects.
Release form and composition
The drug is produced in the form of tablets: flat-cylindrical, from light yellow to yellow with a greenish shade, slight marbling is acceptable; tablets with a dosage of 15 mg - with a dividing line on one side (10 pcs. in blister strip packs, 1-4 packs in a cardboard box; 50, 60, 70, 80, 90 or 100 pcs. in polymer cans, in a pack of cardboard 1 can and instructions for the use of Meloxicam-Prana).
Composition of one tablet:
active ingredient: meloxicam - 7.5 or 15 mg;
auxiliary components: microcrystalline cellulose, corn starch, croscarmellose sodium, magnesium stearate, colloidal silicon dioxide, lactose monohydrate.
Pharmacological properties
Pharmacodynamics
Meloxicam is a selective inhibitor of COX-2 (cyclooxygenase-2) belonging to the oxicam class. It has anti-inflammatory, antipyretic and analgesic effects. It inhibits the enzymatic activity of COX (cyclooxygenase), which reduces the biosynthesis of prostaglandins in the area of inflammation. At the same time, meloxicam only slightly affects COX-1 (cyclooxygenase-1), which appears in the synthesis of prostaglandins that protect the mucous membrane of the gastrointestinal tract (GIT) and take part in the regulation of renal blood flow, and more actively affects COX-2, which regulates synthesis of prostaglandins in the focus of inflammation.
Pharmacokinetics
absorption: meloxicam is well absorbed from the gastrointestinal tract. The absolute bioavailability is 89%. Simultaneous food intake has no effect on the absorption of meloxicam. The concentration of the active substance when taking the drug in doses of 7.5 and 15 mg is proportional to the dose;
distribution: equilibrium is achieved within 3-5 days of regular intake. With prolonged use (for 12 months or more), the equilibrium concentration (C ss) of meloxicam in plasma is similar to C ss, which is established after the first days of taking the drug. Plasma protein binding - more than 99%. A single dose of Meloxicam-Pran during the day leads to insignificant fluctuations in the concentration of meloxicam, which when taking 7.5 mg are in the range of 0.4-1 μg / ml, when taking 15 mg - 0.8-2 μg / ml. Meloxicam crosses histohematogenous barriers, the concentration in the synovial fluid is 50% of the maximum concentration (C max) in plasma. The volume of distribution (V d) is on average 11 liters;
metabolism: meloxicam is almost completely metabolized in the liver, while 4 metabolites are formed that do not have pharmacological activity. The main metabolite is 5'-carboxymeloxicam, which is formed by oxidation of an intermediate metabolite (5'-hydroxymethylmeloxicam). In in vitro studies, it was noted that biotransformation is carried out with the participation of the CYP2C9 isoenzyme, the CYP3A4 isoenzyme is of additional importance. The other two metabolites are formed with the participation of peroxidase, the activity of which, most likely, varies individually;
excretion: it is excreted equally in urine and feces, mainly in the form of metabolites (5'-carboxymeloxicam - up to 60%, 5'-hydroxymethylmeloxicam - 9%, the third metabolite - 16%, the fourth - 4%). Through the intestines, less than 5% of the daily dose is excreted unchanged, in urine unchanged the drug is found only in trace amounts. The half-life (T 1/2) is within 15-20 hours. Plasma clearance averages 8 ml / min.
In elderly patients, the clearance of Meloxicam-Prana decreases.
The pharmacokinetics of meloxicam in the presence of moderate hepatic / renal failure does not change significantly.
Indications for use
Meloxicam-Prana is used for the symptomatic treatment of the following diseases:
rheumatoid arthritis;
osteoarthritis;
ankylosing spondylitis (ankylosing spondylitis).
The use of the drug allows to reduce pain and inflammation at the time of use; meloxicam does not affect the progression of the disease.
Contraindications
Absolute:
period of exacerbation of gastric ulcer and 12 duodenal ulcer;
inflammatory bowel disease;
bleeding of various origins (including bleeding from the gastrointestinal tract, cerebrovascular bleeding);
progressive kidney disease;
severe renal failure with creatinine clearance (CC) less than 30 ml / min (if hemodialysis is not performed);
active liver disease;
severe liver failure;
severe heart failure;
confirmed hyperkalemia;
lactose intolerance, lactase deficiency, glucose-galactose malabsorption;
bronchial asthma caused by the intake of acetylsalicylic acid;
complete or incomplete combination of bronchial asthma, recurrent polyposis of the nose and paranasal sinuses, intolerance to acetylsalicylic acid and other NSAIDs;
age up to 12 years;
period of gestation and breastfeeding;
hypersensitivity to NSAIDs (including NSAIDs of other groups) or to the components that make up the drug.
Relative (Meloxicam-Prana tablets must be taken, taking precautions):
cerebrovascular diseases;
chronic heart failure (CHF);
ischemic heart disease (CHD);
peripheral arterial disease;
dyslipidemia / hyperlipidemia;
diabetes;
a history of ulcerative lesions of the gastrointestinal tract, the presence of Helicobacter pylori infection;
impaired renal function (CC 30-60 ml / min);
severe somatic diseases;
smoking, alcoholism;
elderly age;
long-term use of NSAIDs;
concomitant use of oral glucocorticosteroids (GCS) (including prednisolone), antiplatelet agents (including clopidogrel), anticoagulants (including warfarin), selective serotonin reuptake inhibitors (including fluoxetine, citalopram, sertraline, paroxetine).
Meloxicam-Prana, instructions for use: method and dosage
Meloxicam-Prana tablets are taken orally, with meals, once a day.
Recommended dosage regimen depending on indications:
rheumatoid arthritis: 15 mg per day; taking into account the therapeutic effect, the daily dose can be reduced to 7.5 mg;
osteoarthritis: 7.5 mg per day, in the absence of effect, the daily dose is increased to 15 mg;
ankylosing spondylitis: 15 mg per day.
The maximum daily dose is 15 mg.
Patients with an increased risk of side effects, as well as those with severe renal impairment (CC less than 30 ml / min), who are on hemodialysis, should not take more than 7.5 mg of meloxicam per day.
In case of impaired renal function with CC more than 30 ml / min, it is not required to adjust the dosage regimen of Meloxicam-Prana.
Side effects
digestive system: often (more than 1%) - dyspepsia, nausea, vomiting, flatulence, constipation, diarrhea, abdominal pain; infrequently (from 0.1 to 1%) - hyperbilirubinemia, transient increase in the activity of hepatic transaminases, stomatitis, esophagitis, belching, gastroduodenal ulcer, bleeding from the gastrointestinal tract (including latent); rarely (from 0.01 to 0.1%) - hepatitis, gastritis, gastrointestinal perforation, colitis;
urinary system: infrequently - increased serum urea concentration and / or hypercreatininemia; rarely - acute renal failure; the connection with the use of meloxicam has not been established - albuminuria, hematuria, interstitial nephritis;
central nervous system (CNS): often - dizziness, headache; infrequently - tinnitus, vertigo, drowsiness; rarely - confusion, disorientation, emotional lability;
respiratory system: rarely - exacerbation of the course of bronchial asthma;
cardiovascular system: often - peripheral edema; infrequently - increased blood pressure (BP), hot flashes, tachycardia;
hematopoietic system: often - anemia; infrequently - thrombocytopenia, leukopenia;
dermatological reactions: often - skin rash, itching; infrequently - urticaria; rarely - bullous rashes, increased photosensitivity, erythema multiforme, including toxic epidermal necrolysis (Stevens-Johnson syndrome);
allergic reactions: rarely - anaphylactoid reactions (including anaphylactic shock), allergic vasculitis, swelling of the lips and tongue;
others: fever.
Overdose
Symptoms of an overdose of meloxicam are nausea, vomiting, epigastric pain, gastrointestinal bleeding, acute renal / hepatic failure, impaired consciousness, respiratory arrest, asystole.
Treatment includes gastric lavage, taking activated charcoal (if no more than 1 hour has passed since the drug was taken); if necessary, symptomatic therapy is performed. Taking cholestyramine accelerates the elimination of meloxicam from the body. Forced diuresis, urinary alkalization and hemodialysis do not have a sufficient effect due to the high degree of binding of meloxicam to blood proteins. There is no specific antidote.
special instructions
Patients with a history of gastric ulcer and duodenal ulcer, and patients receiving anticoagulant therapy, should be careful when taking the drug because of the increased risk of developing erosive and ulcerative lesions of the gastrointestinal tract.
With caution and under the control of indicators of renal function, Meloxicam-Prana should be used in patients with CHF, cirrhosis of the liver, elderly patients, as well as those with hypovolemia as a result of surgical interventions. Patients taking meloxicam at the same time as diuretics should receive a sufficient amount of fluid.
In case of allergic reactions such as urticaria, skin rash, itching, photosensitivity, it is recommended to stop taking the drug immediately.
Like other NSAIDs, meloxicam can mask the symptoms of infectious diseases.
Influence on the ability to drive vehicles and complex mechanisms
Taking Meloxicam-Prana may cause headaches, drowsiness or dizziness. Therefore, patients during drug therapy should not engage in potentially hazardous activities that require speed of psychomotor reactions and increased attention.
Application during pregnancy and lactation
Meloxicam-Prana is contraindicated for pregnant and breastfeeding women. If during lactation the use of the drug is justified, the issue of stopping breastfeeding should be resolved.
Pediatric use
The drug is not prescribed for children under the age of 12.
With impaired renal function
Severe renal failure (CC less than 30 ml / min) is a contraindication to taking the drug (if hemodialysis is not performed). Also, Meloxicam-Prana is not prescribed for patients with progressive kidney disease.
In patients with impaired renal function (CC 30-60 ml / min), Meloxicam-Prana should be used with caution.
For violations of liver function
Severe liver failure and active liver disease are contraindications for taking the drug.
Use in the elderly
Elderly patients need to be careful when taking Meloxicam-Prana.
Drug interactions
other NSAIDs (including acetylsalicylic acid): the risk of erosive and ulcerative lesions and gastrointestinal bleeding increases;
antihypertensive drugs: their effectiveness decreases;
methotrexate: the likelihood of developing anemia and leukopenia increases (a complete blood count should be performed regularly);
lithium preparations: the development of lithium accumulation and an increase in its toxic effect is possible (it is necessary to control the concentration of lithium in the blood);
diuretics, cyclosporine: the risk of developing renal failure increases;
cholestyramine: increased excretion of meloxicam through the gastrointestinal tract (due to binding);
thrombolytic drugs (including fibrinolysin and streptokinase), anticoagulants (including warfarin and heparin): the risk of bleeding increases (blood clotting should be monitored regularly);
intrauterine contraceptives: their effectiveness may be reduced.
Analogs
Analogues of Meloxicam-Prana are: Artrosan, Amelotex, Bi-ksikam, GenITRON, Liberum, Melox, Mataren, Melbek, Melbek forte, Medsikam, Mesipol, Meloxicam, Meloxicam-Teva, Meloxicam-Akrikhin, Mixol-Ods, Mirlox, Movovali, Movix, Movagein Express, Revmart, Oksikamoks, Flexibon, Exen-Sanovel, etc.
Terms and conditions of storage
Store in a dark, dry place out of the reach of children, at temperatures up to 25 ° C.
The shelf life is 3 years.
Terms of dispensing from pharmacies
Dispensed by prescription.
Reviews about Meloxicam-Prana
Basically, patients leave positive reviews about Meloxicam-Prana. Among its advantages are low cost, availability in pharmacies and efficiency. It is noted that the drug helps to quickly relieve pain, is easy to use (taken once a day).
The disadvantages of the drug Meloxicam-Prana include numerous side effects, among which unwanted reactions from the gastrointestinal tract are especially distinguished.
Price for Meloxicam-Prana in pharmacies
The price of Meloxicam-Prana for a pack of 20 tablets is: dosage 7.5 mg - 32–66 rubles, dosage 15 mg - 37–75 rubles.
Meloxicam-Prana: prices in online pharmacies
Drug name
Price
Pharmacy
Meloxicam-Prana 7.5 mg tablets 20 pcs.
32 RUB
Buy
Meloxicam-Prana tablets 7.5mg 20 pcs.
RUB 58
Buy
Meloxicam-Prana tablets 15mg 20 pcs.
RUB 58
Buy
Meloxicam-Prana 15 mg tablets 20 pcs.
RUB 58
Buy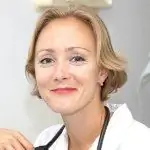 Anna Kozlova Medical journalist About the author
Education: Rostov State Medical University, specialty "General Medicine".
Information about the drug is generalized, provided for informational purposes only and does not replace the official instructions. Self-medication is hazardous to health!
Recommended: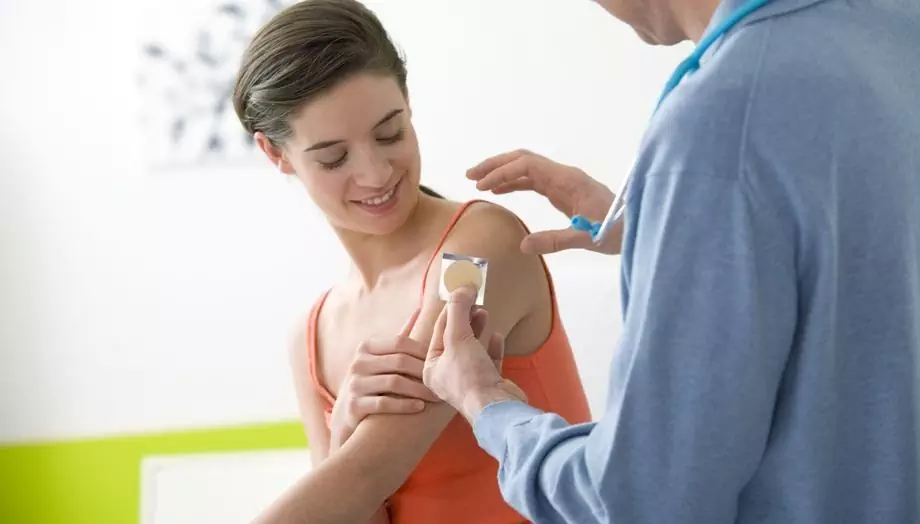 Nicotine patch is an effective remedy for weaning from nicotine addiction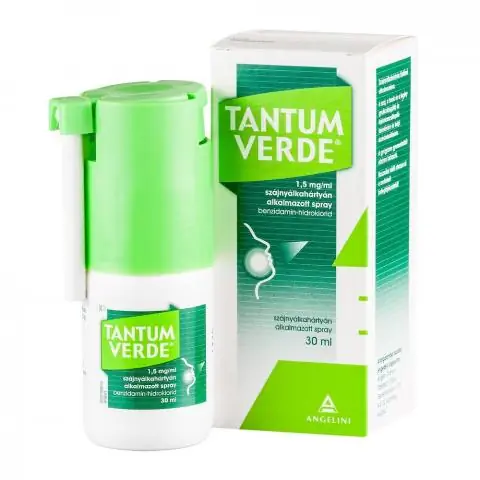 Instructions for use Tantum Verde in the form of a spray, tablets and solution. Information on doses for children, contraindications, reviews, analogues and the price of the drug in pharmacies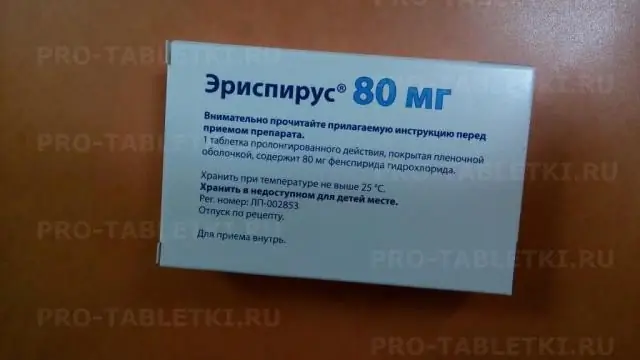 Instructions for use Erispirus tablets and syrup. Information on the dosage for children, contraindications, reviews, analogues and the price of the drug in pharmacies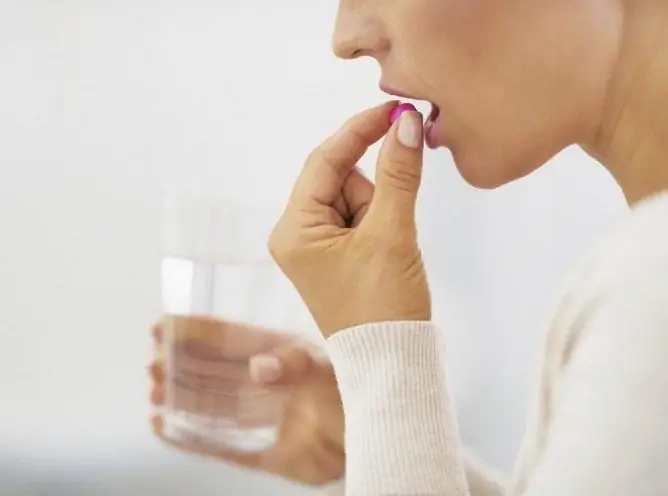 Sinusitis requires an integrated approach to treatment. The leading role in therapy belongs to antibiotics, which prevent the development of serious complications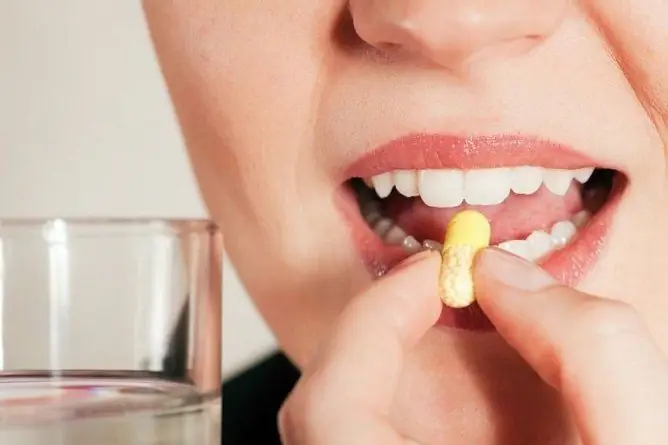 Treatment of angina with antibiotics in adults occupies a leading place in the bacterial form of the disease. The drugs are prescribed in the form of tablets, powder, solution for injection