Table of contents:
Video: Megeis - Instructions For Use, Price, Reviews, Analogs Of Tablets
Megace
Megeis: instructions for use and reviews
1. Release form and composition
2. Pharmacological properties
3. Indications for use
4. Contraindications
5. Method of application and dosage
6. Side effects
7. Overdose
8. Special instructions
9. Application during pregnancy and lactation
10. Use in childhood
11. Use in the elderly
12. Drug interactions
13. Analogs
14. Terms and conditions of storage
15. Terms of dispensing from pharmacies
16. Reviews
17. Price in pharmacies
Latin name: Megace
ATX code: G03DB02
Active ingredient: megestrol (megestrol)
Manufacturer: VALEANT, LLC (Russia)
Description and photo update: 2019-23-08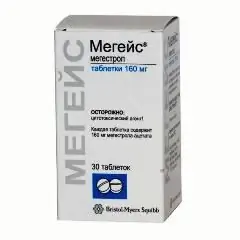 Megeis is a synthetic progestogen, anticancer drug.
Release form and composition
Dosage form - tablets: oval, convex on both sides, almost white or white, marked "40" or "160" on one side and a line on the other (40 mg tablets - 100 pcs. In dark glass bottles, 1 bottle in a cardboard box; 160 mg tablets - 30 pcs. in dark glass bottles, 1 bottle in a cardboard box; 100 pcs. in polyethylene bottles, 1 bottle in a cardboard box).
Active ingredient: megestrol acetate, its content in 1 tablet is 40 or 160 mg.
Auxiliary components: colloidal silicon dioxide, povidone, sodium carboxymethyl starch, microcrystalline cellulose, magnesium stearate, lactose.
Pharmacological properties
Pharmacodynamics
The active substance of Megeis is megestrol, a synthetic progestogen. The exact mechanism of its antitumor action in endometrial carcinoma is still unknown. It is believed that it is associated with the anti-luteinizing effect of megestrol, which is realized through the pituitary gland. There is evidence of the local effect of the drug obtained in the case of direct administration of progestogens into the uterine cavity.
The mechanisms of both the antitumor activity of Megeis in breast cancer and the effects in cachexia and anorexia are also unknown. The increase in body weight is due to an increase in appetite, an increase in the mass of adipose tissue and the whole body as a whole.
Pharmacokinetics
Plasma concentrations of megestrol depend on the degree of its inactivation in the gastrointestinal tract and liver. The intestinal microflora, the mobility of the intestinal tract, the functional state of the liver, body weight, adherence to a diet, and the simultaneous use of antibiotics can have an effect.
The share of metabolites accounts for only 5–8% of the dose received.
From the human body, megestrol is excreted mainly by the kidneys (~ 66%) and through the intestines (~ 20%). Part of the dose taken that is not found in urine and feces may accumulate in adipose tissue and be excreted through the respiratory system.
Indications for use
Palliative treatment of endometrial cancer, disseminated breast cancer;
Therapy for anorexia or weight loss due to malignant neoplasms or acquired immunodeficiency syndrome.
Contraindications
Absolute:
Age under 18;
Pregnancy and lactation period;
Hypersensitivity to the drug.
Megeis is not intended to be used as a diagnostic pregnancy test.
The drug should be used with caution in the treatment of patients with thrombophlebitis, including a history.
Instructions for the use of Megeis: method and dosage
Megeis tablets are taken orally.
Recommended doses:
Breast cancer: 160 mg per day in 1-4 doses;
Endometrial cancer: 80-320 mg per day in 1 or more doses;
Weight loss or anorexia: 400-800 mg once a day.
To determine the effectiveness of the drug, it is necessary to carry out at least 2 months of continuous treatment.
Side effects
The most common side effect in patients with endometrial or breast cancer is weight gain due to increased appetite.
Approximately 1-2% of patients have bloody discharge from the uterine cavity, not associated with menstruation, as well as edema, nausea, and vomiting.
Reported side effects such as heart failure, pain, shortness of breath, hypertension, hot flashes, hyperglycemia, carpal tunnel syndrome, alopecia, skin rashes, diarrhea, lethargy, temporary activation of tumor development (including accompanied by hypercalcemia), cushingoid signs on the face, mood changes.
There are isolated cases of thromboembolism, including pulmonary embolism and thrombophlebitis.
There have been reports of the development of pathological conditions caused by dysfunction of the pituitary-adrenal system, such as glucose intolerance, the onset or exacerbation of diabetes mellitus, accompanied by a decrease in glucose tolerance and the development of Cushing's syndrome.
In rare cases, with long-term treatment or soon after discontinuation of Megeis, clinical signs of adrenal insufficiency are observed, requiring the use of loading doses of glucocorticoids as replacement therapy.
Overdose
In clinical studies, Megeis was used in daily doses up to 1600 mg for at least 6 months. The results did not reveal the development of any acute toxic effects.
Treatment in case of overdose is symptomatic.
special instructions
Megeis treatment should be carried out under the close supervision of a medical professional with experience in the use of chemotherapy drugs.
The entire period of therapy and for at least 3 months after its completion, it is necessary to use reliable methods of contraception.
Megeis does not rule out chemotherapy, surgery, or radiation treatments for cancer.
Application during pregnancy and lactation
According to the instructions, Megeis is contraindicated for use during pregnancy and lactation.
Pediatric use
Due to the lack of data on the safety and effectiveness of megestrol in childhood and adolescence, Megeis tablets are not used to treat patients under 18 years of age.
Use in the elderly
No dose adjustment is required in elderly patients.
Drug interactions
Megestrol should not be used concomitantly with busulfan, since the risk of developing such a life-threatening complication as veno-occlusive disease increases.
Aminoglutethimide can reduce the plasma concentration of megestrol.
Phenobarbital, rifampicin, griseofulvin, phenytoin, and carbamazepine can increase progestogen clearance.
Megace can alter the effectiveness of hypoglycemic agents.
With the simultaneous use of cyclosporine, its concentration in the blood may increase and the risk of toxicity may increase.
Analogs
Megeis analogs are: Dufaston, Megaplex.
Terms and conditions of storage
Store at temperatures up to 25 ºС out of reach of children.
The shelf life is 3 years.
Terms of dispensing from pharmacies
Dispensed by prescription.
Reviews about Megeis
Considering the specificity of the use of the drug, there are practically no reviews about Megeis. The rare messages that can be found on specialized medical sites and forums are usually positive. An undesirable side effect in the treatment of breast or endometrial cancer is a significant increase in body weight.
Price for Megeis in pharmacies
The price of Megeis for 30 tablets of 160 mg is approximately 4000–4230 rubles. The cost of 40 mg tablets is currently unknown due to their lack in most pharmacies.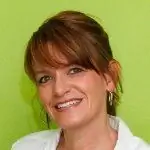 Maria Kulkes Medical journalist About the author
Education: First Moscow State Medical University named after I. M. Sechenov, specialty "General Medicine".
Information about the drug is generalized, provided for informational purposes only and does not replace the official instructions. Self-medication is hazardous to health!
Recommended: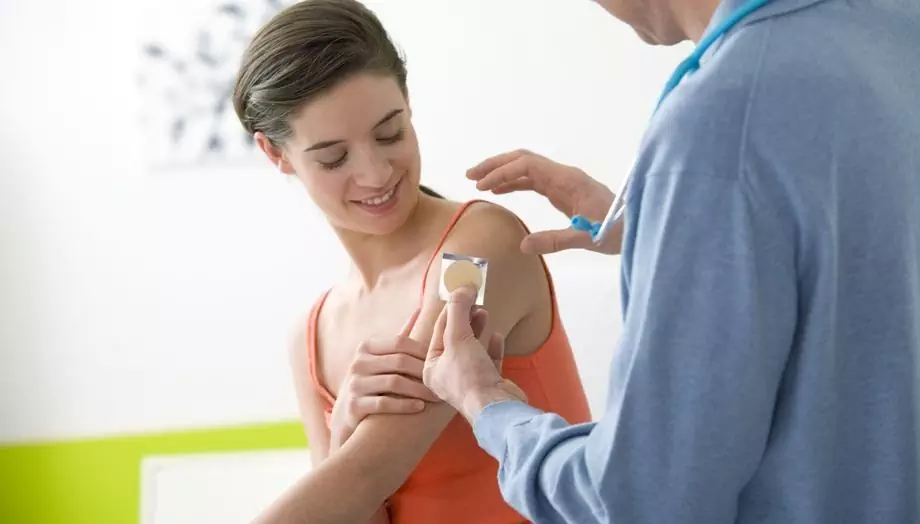 Nicotine patch is an effective remedy for weaning from nicotine addiction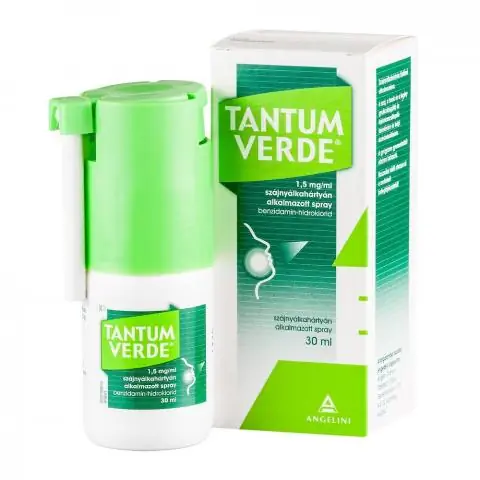 Instructions for use Tantum Verde in the form of a spray, tablets and solution. Information on doses for children, contraindications, reviews, analogues and the price of the drug in pharmacies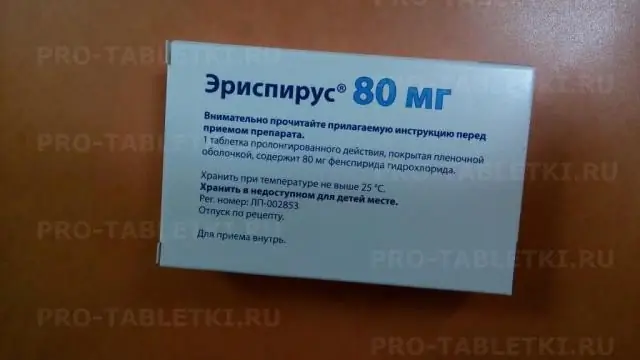 Instructions for use Erispirus tablets and syrup. Information on the dosage for children, contraindications, reviews, analogues and the price of the drug in pharmacies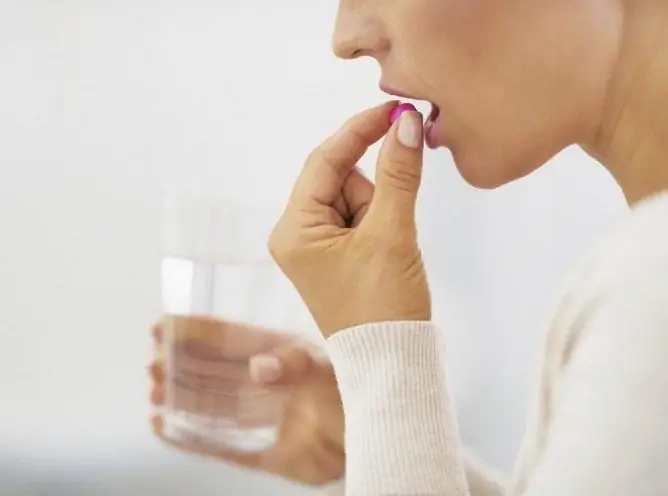 Sinusitis requires an integrated approach to treatment. The leading role in therapy belongs to antibiotics, which prevent the development of serious complications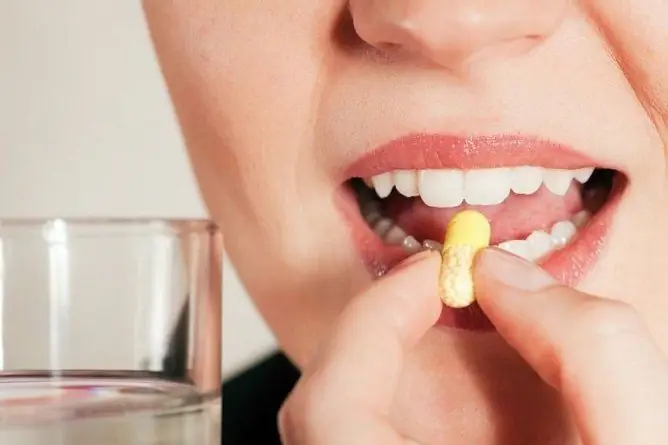 Treatment of angina with antibiotics in adults occupies a leading place in the bacterial form of the disease. The drugs are prescribed in the form of tablets, powder, solution for injection