Table of contents: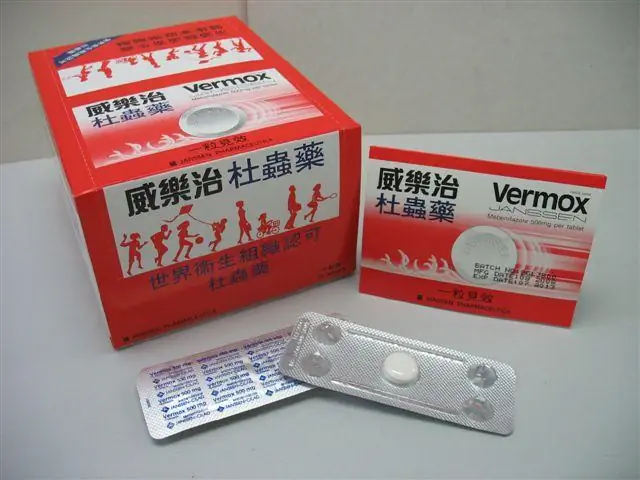 Video: Mebendazole - Instructions For The Use Of Tablets, Reviews, Analogues, Price
Mebendazole
Mebendazole: instructions for use and reviews
1. Release form and composition
2. Pharmacological properties
3. Pharmacodynamics
4. Pharmacokinetics
5. Indications for use
6. Contraindications
7. Method of administration and dosage
8. Side effects
9. Overdose
10. Special instructions
11. Drug interactions
12. Analogs
13. Terms and conditions of storage
14. Terms of dispensing from pharmacies
15. Reviews
16. Price in pharmacies
Latin name: Mebendazole
ATX code: P02CA01
Active ingredient: Mebendazole
Manufacturer: Grindeks (Latvia)
Description and photo update: 2019-07-08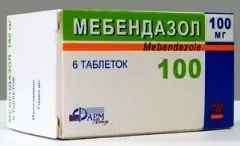 Mebendazole is an anthelmintic drug with a broad spectrum of action, especially effective for enterobiasis.
Release form and composition
Dosage form - tablets (6 pcs. In a blister, 1 package in a cardboard box).
The active substance is mebendazole, in 1 tablet - 100 mg.
Pharmacological properties
Pharmacodynamics
Mebendazole is a broad-spectrum anthelmintic drug, especially effective for trichocephalosis and enterobiasis. It inhibits the assembly of microtubules by binding to nematodes with β-tubulin, causing a decrease in the rate of glucose transport and uncoupling of oxidative phosphorylation. The drug inhibits the activity of mitochondrial fumarate reductase and leads to a decrease in mobility and further death of helminths due to adenosine triphosphate deficiency.
Pharmacokinetics
Mebendazole is practically not absorbed in the intestines. Its half-life is 2.5-5.5 hours. The active substance of the drug binds to plasma proteins by 90% and is unevenly distributed throughout the organs, which causes the accumulation of Mebendazole in the larvae of helminths, liver, adipose tissue. In the liver, the drug is metabolized to form a 2-amino derivative of mebendazole. More than 90% of the dose taken is excreted in the feces unchanged. The absorbed part (approximately 5-10%) is excreted through the kidneys. With hepatic insufficiency, the half-life increases to 35 hours.
Indications for use
According to the instructions, Mebendazole is indicated in the treatment of mixed helminthiasis, enterobiasis, ankylostomiasis, ascariasis, strongyloidiasis, trichinosis, trichocephalosis, teniasis, alveococcosis, capillariasis, echinococcosis, gnatostomiasis.
Contraindications
Severe liver dysfunction;
The period of pregnancy and breastfeeding;
Age up to 2 years;
Individual intolerance to mebendazole.
Instructions for use of Mebendazole: method and dosage
Mebendazole tablets are taken orally.
Recommended dosage:
Enterobiasis (requires the use of tablets by all family members at the same time): patients 10 years of age and older - 100 mg, children from 2 to 10 years old - 25-50 mg once. To exclude re-invasion after 2-4 weeks, it is recommended to repeat the intake at the same dose;
Mixed helminthiasis, ascariasis, ankylostomiasis, trichocephalosis, strongyloidiasis, teniasis: 100 mg 2 times a day (morning and evening), the course of treatment is 3 days;
Trichinosis: 200-400 mg 3 times a day for the first 3 days, then 400-500 mg 3 times a day for the next 7 days;
Echinococcosis: 500 mg with a frequency of administration in the first 3 days of therapy 2 times and in the next 3 days - 3 times a day. Further, treatment is continued in a daily dose corresponding to 25-30 mg per 1 kg of the patient's weight, divided into 3-4 doses.
Side effects
Nervous system: at high doses against the background of long-term therapy - headache; rarely - dizziness;
Digestive system: rarely - abdominal pain, nausea; at high doses against the background of long-term therapy - diarrhea, vomiting, transient increase in the activity of liver enzymes in the blood serum;
Urinary system: at high doses against the background of prolonged therapy - hematuria, cylindruria;
Hematopoietic system: at high doses against the background of long-term therapy, it is possible to develop anemia, leukopenia, eosinophilia;
Others: at high doses against the background of long-term therapy - hair loss, development of allergic reactions.
Overdose
Overdose symptoms include nausea, vomiting, diarrhea, and abdominal pain. When taking high doses for a long time, reversible liver dysfunction, neutropenia, and hepatitis are possible.
In case of overdose, Mebendazole should be removed from the stomach by provoking vomiting or gastric lavage, and activated charcoal should be taken.
special instructions
Long-term use of Mebendazole must be accompanied by careful monitoring of indicators of renal and liver function, peripheral blood.
It is contraindicated to consume alcohol within 24 hours of taking the pills.
Do not use a laxative in combination with mebendazole.
After the end of the use of the drug, periodic laboratory tests of feces and smears of the anal area are required. The effectiveness of therapy is determined by the absence of helminths and their eggs in the patient within 1 week after the end of therapy.
Drug interactions
Taking Mebendazole for diabetes mellitus causes the need to reduce the dose of insulin.
Simultaneous use with lipophilic agents is not recommended.
The level of mebendazole in the blood with concomitant therapy with metabolic inducers, including carbamazepine, may decrease, while cimetidine may increase.
Analogs
Analogs of Mebendazole are: Vermox, Vormin, Agelmin.
Terms and conditions of storage
Keep out of reach of children at temperatures up to 25 ° C.
Shelf life is 4 years.
Terms of dispensing from pharmacies
Dispensed by prescription.
Reviews about Mebendazole
Mostly there are reviews of Mebendazole as a very effective anthelmintic drug. With the correct treatment regimen and its careful adherence, patients can get rid of parasites in record time.
The price of Mebendazole in pharmacies
At the moment, the price of Mebendazole in pharmacies remains unknown, since only its analogues are on sale.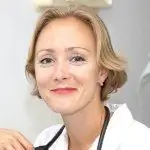 Anna Kozlova Medical journalist About the author
Education: Rostov State Medical University, specialty "General Medicine".
Information about the drug is generalized, provided for informational purposes only and does not replace the official instructions. Self-medication is hazardous to health!
Popular by topic