Table of contents: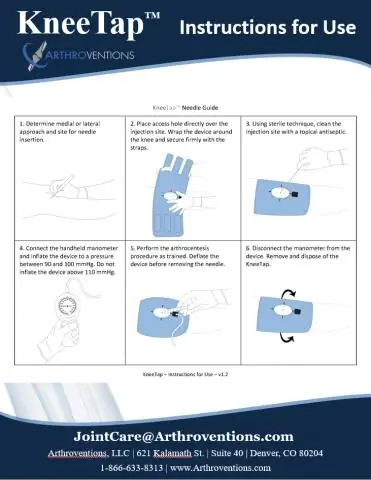 Video: Mastodinon - Instructions For Use, Tablets, Drops, Reviews, Price
Mastodinon
Mastodinon: instructions for use and reviews
1. Release form and composition
2. Pharmacological properties
3. Indications for use
4. Contraindications
5. Method of application and dosage
6. Side effects
7. Overdose
8. Special instructions
9. Drug interactions
10. Analogs
11. Terms and conditions of storage
12. Terms of dispensing from pharmacies
13. Reviews
14. Price in pharmacies
Latin name: Mastodynon
ATX code: G02CX
Active ingredient: A complex of 6 herbal ingredients: sacred vitex, basil-like stemleaf, European cyclamene, Ignatius chilibuhi, iris multicolored, tiger lily
Manufacturer: Bionorica SE, Germany
Description and photo update: 2019-07-08
Prices in pharmacies: from 310 rubles.
Buy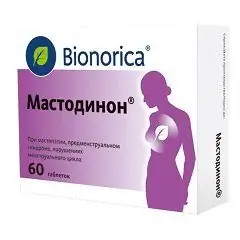 Mastodinon is a combined homeopathic drug for the treatment of gynecological diseases.
Release form and composition
Drops for oral administration: transparent, yellowish, with a fragrant odor (50 and 100 ml each in dark glass dropper bottles, in a cardboard box 1 bottle);
Tablets: round, flat-cylindrical, beige, inclusions of light brown color are allowed (20 pcs. In a blister, in a cardboard pack 3 blisters).
Active ingredients in 10 mg drops / 1 tablet:
Agnus castus (sacred vitex or Abraham's tree) D1 - 2 mg / 162 mg;
Iris (multicolored iris) D2 - 2 mg / 162 mg;
Caulophyllum thalictroides (basil stalk) D4 - 1 mg / 81 mg;
Ignatia (chilibuha ignation) D6 - 1 mg / 81 mg;
Cyclamen (European cyclamen) D4 - 1 mg / 81 mg;
Lilium tigrinum (tiger lily) D3 - 1 mg / 81 mg.
Excipients:
Drops: ethanol 47-53 vol.%;
Tablets: magnesium stearate, potato starch, lactose monohydrate.
Pharmacological properties
Pharmacodynamics and pharmacokinetics
Mastodinon is a complex homeopathic medicine used in gynecology. Its active components contribute to a decrease in the level of prolactin in the blood and allow the retrograde development of the pathological process in the treatment of fibrocystic mastopathy.
During therapy, the synthesis of gonadotropic hormones of the pituitary gland in the body is normalized, which makes it possible to eliminate progesterone deficiency and associated menstrual irregularities and infertility. The therapeutic effect usually becomes noticeable after 6 weeks from the start of taking the drug.
The active substances that make up Mastodinon, in aggregate, determine its dopaminergic effect. For this reason, studies of the pharmacodynamic profile of the drug have not been conducted. It is not possible to study the interaction of all components by means of markers or bio-research.
Indications for use
Mastodinon is used as a symptomatic agent in the complex therapy of the following diseases / conditions:
Violations of the menstrual cycle, developed due to insufficiency of the corpus luteum;
Fibrocystic breast disease;
Premenstrual syndrome, manifested by mental lability, edema, constipation, headache, migraine, and painful tension of the mammary glands;
Infertility (due to insufficiency of the corpus luteum).
Contraindications
Absolute:
Pregnancy;
Lactation;
Age under 12;
Hypersensitivity to the drug.
Due to the lactose content in the tablets, Mastodinon is contraindicated in hereditary galactose intolerance, glucose / galactose absorption disorders, genetic lactase deficiency.
According to the instructions, Mastodinon is not used to treat breast malignant diseases.
Instructions for the use of Mastodinon: method and dosage
The drug is taken orally: Mastodinon tablets - swallowed whole with water; drops - diluted in a small amount of liquid.
Single dose - 30 drops or 1 tablet, frequency of administration - 2 times a day (morning and evening).
Improvement in the condition is usually noted after 6 weeks from the start of taking the drug, but treatment should last at least 3 months. The duration of therapy is determined individually by the doctor. Mastodinon should be taken continuously, including during menstruation. The drug can be used for a long time.
Side effects
Basically, the agent is well tolerated. In very rare cases, the following side effects are noted: nausea, stomach pain, slight weight gain, acne, itchy exanthema, headaches; due to the presence of Agnus castus in the composition - temporary psychomotor agitation, hallucinations and confusion (if these symptoms appear, drug therapy should be canceled).
The possibility of developing allergic reactions is not excluded.
Overdose
To date, there are no data on cases of overdose and intoxication.
When taking the drug in doses exceeding therapeutic doses, diarrhea and other dysfunctions of the gastrointestinal tract are possible. This mainly applies to patients with hypolactasia (lactose intolerance).
special instructions
In the process of storing drops for oral administration, a slight precipitation and slight turbidity of the solution are possible (this phenomenon does not affect the effectiveness of the drug).
If, after the end of the course of treatment, complaints recur, you should consult a doctor for advice about the possibility of prolonging therapy.
Immediately before taking, the bottle with drops must be shaken thoroughly.
If pregnancy occurs while using the drug, treatment should be discontinued.
Drug interactions
Concomitantly used dopamine antagonists can reduce the effectiveness of Mastodinon.
Analogs
Mastodinon's analogues are: Galavit, Ginekohel, Gynoflor E, Trioginal, Gormel SN, Sagenit, Klimadinon, Klimakt-Hel, Solkovagin, Klimalanin, Kliofit, Mammoleptin, Melsmon, Mamoklam, Femaflor, Mardil Zincvari, Inkompozitum-Adnex Onagris, Remens, Sigetin, Tsi-klim, Tractocil.
Terms and conditions of storage
Store at temperatures up to 25ºC. Keep out of the reach of children. Do not expose to light and moisture.
The shelf life is 3 years.
Terms of dispensing from pharmacies
Available without a prescription.
Reviews about Mastodinon
There are numerous reviews about Mastodinon, mostly positive. On specialized sites where patients share their impressions of various medicines, you can see opinions with a high assessment of the drug due to its effectiveness. Approximately 88% of buyers think so.
The main advantages mentioned on the forums are the natural composition and effectiveness of Mastodinon treatment, as well as the absence of hormonal components in its composition. However, it should be remembered that a subjective feeling of improvement in the patient's condition may occur only several weeks after the start of therapy. Many patients also mention the unpleasant odor and bitter taste of the drops.
The only drawback of the tablets of the drug is that they are recommended to be taken for a long time (this also applies to drops). If you need to take the medicine outside the home, for most patients Mastodinon tablets are more convenient than drops.
However, there are also negative reviews, mainly associated with the side effects of tablets and drops, which appear during treatment.
The composition of the component includes 6 herbal components, therefore, individual intolerance to at least one of them can lead to itching and rashes on the skin, and in some cases - urticaria, turning into Quincke's edema.
With excessive inhibition of prolactin synthesis, the functioning of the sebaceous glands is disrupted, which can provoke the appearance of acne. Due to the more intensive production of estrogens, weight gain is possible with the predominant localization of fatty deposits in the thighs and abdomen (female type).
Experts believe Mastodinon is not an etiotropic, but a homeopathic remedy. This means that all of its dosage forms successfully eliminate the symptoms of the disease, but do not in any way affect the cause of its development.
Since the agent reduces the level of prolactin in the body, it is recommended to take an analysis for the content of this hormone before starting treatment and periodically monitor this indicator during therapy. After normalization of the condition, the patient needs to contact the attending physician who will monitor the condition of the breast tissue and give further recommendations.
Price for Mastodinon in pharmacies
The price of Mastodinon drops in a 50 ml bottle in pharmacies is about 450-510 rubles, and you can buy them in a 100 ml bottle for 780-880 rubles. Tablets of the drug cost about 470-530 rubles (60 pieces in a package).
Mastodinon: prices in online pharmacies
Drug name
Price
Pharmacy
Mastodinon drops for oral administration 50 ml 1 pc.
310 RUB
Buy
Mastodinon drops for internal approx. homeopathist. 50ml
487 r
Buy
Mastodinon tablets 60 pcs.
RUB 515
Buy
Mastodinon drops for oral administration 100 ml 1 pc.
543 r
Buy
Mastodinon drops for internal approx. homeopathist. 100ml
984 RUB
Buy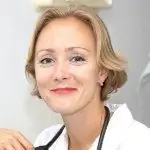 Anna Kozlova Medical journalist About the author
Education: Rostov State Medical University, specialty "General Medicine".
Information about the drug is generalized, provided for informational purposes only and does not replace the official instructions. Self-medication is hazardous to health!
Popular by topic