Table of contents: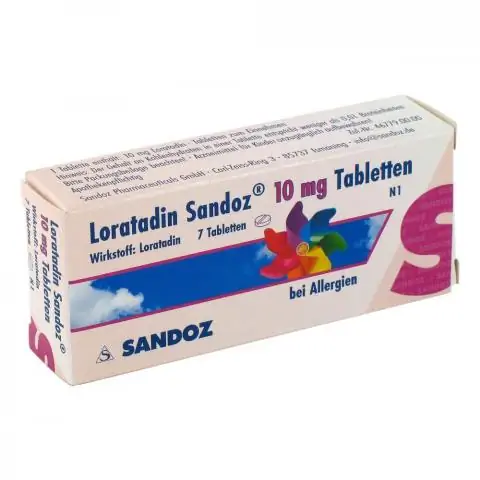 Video: Loratadin Stada - Instructions For Use, Reviews, Price Of Tablets, Analogues
Loratadin Stada
Loratadin Stada: instructions for use and reviews
1. Release form and composition
2. Pharmacological properties
3. Indications for use
4. Contraindications
5. Method of application and dosage
6. Side effects
7. Overdose
8. Special instructions
9. Application during pregnancy and lactation
10. Use in childhood
11. For violations of liver function
12. Drug interactions
13. Analogs
14. Terms and conditions of storage
15. Terms of dispensing from pharmacies
16. Reviews
17. Price in pharmacies
Latin name: Loratadine STADA
ATX code: R06AX13
Active ingredient: loratadine (Loratadine)
Manufacturer: HEMOFARM (Russia); MAKIZ-PHARMA (Russia)
Description and photo update: 2019-08-10
Prices in pharmacies: from 49 rubles.
Buy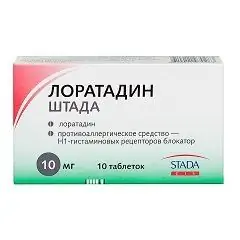 Loratadin Stada - antiallergic drug, blocker of H 1 -histamine receptors.
Release form and composition
The drug is produced in the form of tablets: almost white or white, flat-cylindrical, with a chamfer and a dividing line (7 or 10 pcs. In blisters, in a cardboard box 1, 2 or 3 packages and instructions for use of Loratadin Stad).
1 tablet contains:
active substance: loratadine - 10 mg;
auxiliary components: lactose monohydrate, croscarmellose sodium, potato starch, colloidal silicon dioxide, calcium stearate.
Pharmacological properties
Pharmacodynamics
Loratadin Stada is an antiallergic drug with antihistamine, antipruritic and antiexudative action. Its active substance, loratadine, is a blocker of H 1 -histamine receptors of prolonged action. The pharmacological effectiveness of the substance is due to the ability of loratadine to inhibit the release of leukotriene C 4 and histamine from mast cells, and to reduce capillary permeability.
The drug helps to prevent the development and alleviate the course of allergic reactions, prevents the development of edema and relieves spasm of smooth muscles. After taking the pill inside, the effect occurs in 0.5 hours, the maximum effect is achieved after 8-12 hours and lasts for 24 hours. There is no effect on the central nervous system and addiction to the drug.
Pharmacokinetics
After oral administration, loratadine is absorbed from the gastrointestinal tract quickly and completely. Its maximum concentration in blood plasma (C max) is reached after 1.3-2.5 hours. With simultaneous food intake, the absorption process slows down by 1 hour. In older people, C max is 50% higher, and with alcoholic liver damage, C max depends from the severity of the disease.
Binding of loratadine to plasma proteins at 97%. It does not cross the blood-brain barrier.
It is metabolized in the liver with the participation of cytochrome P450 isoenzymes (CYP3A4 and CYP2D6) with the formation of an active metabolite - DCL (descarboethoxyloratadine). The equilibrium plasma concentration of loratadine and the active metabolite is achieved against the background of regular administration of the drug on the fifth day of therapy.
The half-life (T 1/2) averages 8.4 hours for loratadine, 28 hours for DCL; for elderly patients, the indicators are 18.2 hours and 17.5 hours, respectively. In patients with alcoholic liver damage, T 1 / 2 increases depending on the severity of the disease. The substance is excreted through the kidneys and with bile.
The pharmacokinetics of loratadine in chronic renal failure and hemodialysis does not change.
Indications for use
seasonal and perennial allergic rhinitis, rhinoconjunctivitis (pollinosis), conjunctivitis, urticaria (including chronic idiopathic urticaria);
allergic itchy dermatoses;
Quincke's edema;
an allergic reaction to insect bites;
itching of various etiologies;
pseudo-allergic reactions.
Contraindications
Absolute:
period of pregnancy;
lactation;
age up to three years;
hypersensitivity to drug components.
Loratadin Stada should be taken with caution in liver failure.
Loratadin Stada, instructions for use: method and dosage
Loratadin Stada tablets are taken orally, 1 time per day.
Depending on the patient's age, it is recommended to use the following daily doses of the drug:
adults and children over 12 years old, children under 12 years old weighing more than 30 kg: 1 pc. (10 mg);
children aged 3–12 years weighing less than 30 kg: 1/2 each. (With 5 mg).
Side effects
Adults often experience undesirable effects such as dry mouth, headache, drowsiness, fatigue, nausea, gastritis, skin rash. In rare cases - palpitations, tachycardia, anaphylaxis, liver dysfunction, alopecia.
In children, on the background of the use of loratadine, nervousness, headache, and sedation rarely appear.
Overdose
Symptoms: headache, drowsiness, tachycardia.
Treatment: immediate gastric lavage or induction of vomiting, intake of activated charcoal. In case of overdose, seek medical attention.
special instructions
Concomitant use of alcohol decreases the effectiveness of loratadine.
Influence on the ability to drive vehicles and complex mechanisms
During the period of treatment with Loratadin Stada tablets, it is recommended to avoid potentially hazardous activities, the performance of which is associated with increased concentration of attention and high speed of psychomotor reactions.
Application during pregnancy and lactation
The use of Loratadine Stad is contraindicated during pregnancy and lactation.
Pediatric use
The appointment of Loratadin Stad is contraindicated for children under the age of three years.
For violations of liver function
During the period of therapy with loratadine, caution should be exercised in patients with hepatic insufficiency.
Drug interactions
With simultaneous use with Loratadin Stada:
ketoconazole, erythromycin, cimetidine: it should be borne in mind that concomitant therapy with each of these drugs is not accompanied by any clinical manifestations, including changes in the ECG (electrocardiogram), but increases the concentration of loratadine in the blood plasma;
tricyclic antidepressants, barbiturates, rifampicin, zixorin, phenylbutazone, phenytoin, other inducers of microsomal oxidation: inhibit the effectiveness of loratadine;
ethanol: helps to reduce the activity of the drug.
Analogs
Loratadin Stad's analogues are Loratadin, Loratadin-OBL, Loratadin Akrikhin, Loratadin Teva, Loratadin Eco, Alerpriv, Claridol, Claritin, Clarisens, Clarifer, Lorahexal, Lomilan, Loratavel, Erolin, etc.
Terms and conditions of storage
Keep out of the reach of children.
Store at temperatures up to 25 ° C, protected from light and moisture.
The shelf life is 3 years.
Terms of dispensing from pharmacies
Available without a prescription.
Reviews of Loratadin Stada
Reviews about Loratadin Stada are mostly positive. Many patients point to the high efficacy of the drug. The advantages include the rapid onset of clinical relief, the removal of allergy symptoms of various origins, the absence of adverse events, and the affordable cost of the drug.
The disadvantages often include the development of drowsiness, headache, difficulty in acquiring the drug. There are also reviews of patients for whom the drug did not help at all, or allowed only partially and briefly to stop the symptoms of allergy.
Price for Loratadin Stada in pharmacies
The price of Loratadin Stada for a package containing 10 tablets can range from 58 rubles.
Loratadin Stada: prices in online pharmacies
Drug name
Price
Pharmacy
Loratadin Stada 10 mg tablets 10 pcs.
RUB 49
Buy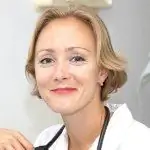 Anna Kozlova Medical journalist About the author
Education: Rostov State Medical University, specialty "General Medicine".
Information about the drug is generalized, provided for informational purposes only and does not replace the official instructions. Self-medication is hazardous to health!
Popular by topic