Table of contents: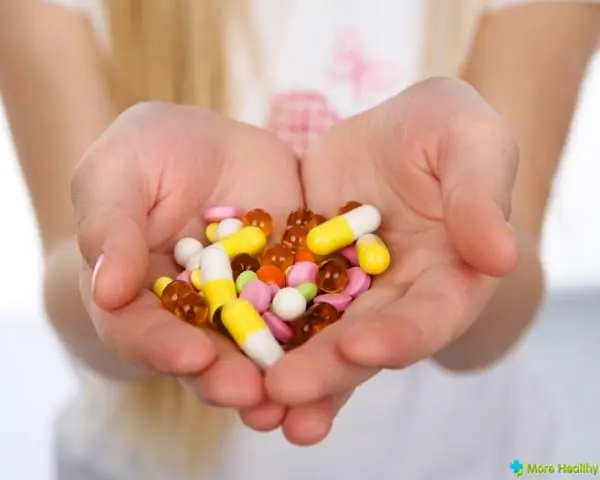 Video: Lomflox - Instructions For Use, Price, Reviews, Analogs Of Tablets
Lomflox
Lomflox: instructions for use and reviews
1. Release form and composition
2. Pharmacological properties
3. Indications for use
4. Contraindications
5. Method of application and dosage
6. Side effects
7. Overdose
8. Special instructions
9. Application during pregnancy and lactation
10. Use in childhood
11. In case of impaired renal function
12. For violations of liver function
13. Drug interactions
14. Analogs
15. Terms and conditions of storage
16. Terms of dispensing from pharmacies
17. Reviews
18. Price in pharmacies
Latin name: Lomflox
ATX code: J01MA07
Active ingredient: Lomefloxacin (Lomefloxacin)
Manufacturer: Ipka Laboratories, Ltd. (Ipca Laboratories, Ltd) (India)
Description and photo updated: 2019-27-08
Prices in pharmacies: from 345 rubles.
Buy
Lomflox is an antibacterial agent of the fluoroquinolone group.
Release form and composition
Dosage form - film-coated tablets (4 or 5 pcs. In a blister, in a carton box 1, 4 or 5 blisters and instructions for using Lomflox).
Active ingredient: lomefloxacin (in the form of hydrochloride), its content in 1 tablet is 400 mg.
Additional substances: sodium starch glycolate, propylene glycol, magnesium stearate, colloidal silicon dioxide, purified talc, crospovidone, sodium lauryl sulfate, starch, lactose, polyvinylpyrrolidone.
Composition of the shell covering the tablet: methylene chloride, hydroxypropyl methylcellulose, isopropanol, titanium dioxide.
Pharmacological properties
Pharmacodynamics
The active ingredient of Lomflox is lomefloxacin - a synthetic antimicrobial substance of a wide spectrum of bactericidal action from the group of fluoroquinolones.
The mechanism of action is due to the ability of the drug to block bacterial DNA gyrase by forming a complex with its tetramer, disrupting DNA transcription and replication, which leads to the death of the microbial cell.
Lomefloxacin also has a pronounced postantibiotic effect.
Lomflox is active against the following microorganisms:
gram-positive aerobes: Staphylococcus aureus, Staphylococcus saprophyticus, Staphylococcus epidermidis;
gram-negative aerobes: Haemophilus influenzae, Haemophilus parainfluenzae, Enterobacter cloacae, Enterobacter agglomerans, Enterobacter aerogenes, Escherichia coli, Citrobacter diversus, Citrobacter freundii, Moraxella catarrhalis, Morganella morgania, Pseudomonas spp. Providencia rettgeri, Legionella pneumophila, Klebsiella pneumonia, Klebsiella ozaenae, Klebsiella oxytoca, Serratia liquefaciens, Serratia marcescens, Proteus mirabilis, Proteus vulgaris, Proteus stuartii;
others: mycobacterium tuberculosis (located both extra- and intracellular), chlamydia, some strains of mycoplasma and ureaplasma.
The effectiveness of lomefloxacin decreases in an acidic environment.
Resistance to Lomflox develops slowly.
Anaerobes, Streptococcus pneumoniae, Mycoplasma hominis, Ureaplasma urealyticum, Pseudomonas cepacia, streptococci (most groups A, B, D, G) are resistant to the action of lomefloxacin.
Pharmacokinetics
Once in the gastrointestinal tract after oral administration of Lomflox, Lomefloxacin is almost completely absorbed.
When Lomflox is taken at a dose of 400 mg, the maximum plasma concentration is 3–5.2 mg / l, observed after 1.5–2 hours. When using lomefloxacin in this dosage, the concentration of the drug exceeds the maximum suppressive for most pathogens for at least 12 hours.
The substance binds to plasma proteins only by 10%. It quickly penetrates into most tissues and biological fluids of the body, reaching a level usually 2-7 times higher than plasma levels, especially in urine, macrophages and tissues of the prostate gland.
The half-life of lomefloxacin from the body is 7-9 hours. Approximately 70-80% of the drug is excreted unchanged in the urine during the day.
With impaired renal function, the half-life is significantly increased.
Indications for use
Lomflox is a drug for the treatment of diseases of an infectious and inflammatory nature, the causative agents of which are microorganisms sensitive to the drug:
Bone and joint infections (including chronic osteomyelitis);
Skin and soft tissue infections;
Infections of the genitourinary system, including complicated ones;
Chlamydial, gonococcal and mixed infections (both acute and chronic);
Infectious cholecystitis and enterocolitis;
Otitis media;
Lower respiratory tract infections (including exacerbation of pneumonia and chronic bronchitis);
Pulmonary tuberculosis (acutely progressive forms of the disease, poor tolerance of rifampicin, multidrug resistance of mycobacteria, tuberculosis and concomitant nonspecific inflammatory processes).
Lomflox is also used to prevent the development of infectious complications during transurethral surgical interventions.
Contraindications
Epilepsy, cerebral atherosclerosis and other conditions / diseases with a predisposition to seizures;
Age up to 15 years;
Pregnancy and lactation period;
Hypersensitivity to the drug and / or other quinolones.
Lomflox, instructions for use: method and dosage
Lomflox tablets should be taken orally with plenty of liquid. Food intake does not affect the effectiveness of the drug.
The standard daily dose is 400 mg (1 tablet) once a day. Patients with impaired renal function are prescribed 400 mg on the first day, then 200 mg (1/2 tablet) 1 time per day.
Duration of treatment depending on the indications:
Urinary tract infections: uncomplicated - 3 days, complicated - 10-14 days;
Exacerbation of chronic bronchitis: 7-10 days;
Infections of the skin and skin structures: 10-14 days;
Acute uncomplicated gonorrhea: 1-3 days;
Chronic complicated gonorrhea: 7-14 days;
Acute chlamydia: 14 days;
Recurrent chlamydia, incl. mixed bacterial-chlamydial infection: 14-21 days;
Tuberculosis: 28 days (as part of complex therapy with pyrazinamide, isoniazid, ethambutol);
Concomitant infections with tuberculosis: 14-21 days.
For the prevention of infections of the genitourinary system after transurethral surgery and complications during a biopsy of the prostate gland, 1 tablet is prescribed 2-6 hours before the operation / study.
Side effects
Cardiovascular system: vasculitis, suppression of cardiopulmonary function;
Respiratory system: laryngeal and / or pulmonary edema;
Gastrointestinal tract: soreness of the oral mucosa, pseudomembranous colitis;
Urinary system: urinary retention, polyuria, interstitial nephritis, renal failure;
Musculoskeletal system: tendonitis, myalgia, ligament rupture, arthralgia;
Central and peripheral nervous system: headache, vertigo, ataxia, tremors, convulsions, sleep disorders, hallucinations, confusion, anxiety, photophobia, depression, diplopia, taste perversion;
Hematopoietic system: hemolytic anemia, thrombocytopenia;
Liver: hepatitis;
Metabolism: hypoglycemia;
Dermatological and allergic reactions: hyperpigmentation, photosensitivity, exfoliative dermatitis, anaphylactic reactions, Quincke's edema, toxic epidermal necrolysis, Stevens-Johnson syndrome.
Overdose
To date, no cases of overdose have been reported.
special instructions
Exposure to ultraviolet rays should be avoided during therapy. The risk of a photochemical reaction can be reduced by taking the drug in the evening.
Patients with cirrhosis of the liver do not need dose adjustment, provided that renal function is not impaired.
Influence on the ability to drive vehicles and complex mechanisms
Lomflox can cause impaired attention and dizziness, therefore, the degree of restriction on driving a vehicle and performing potentially hazardous types of work requiring a high reaction rate and / or increased attention should be determined on an individual basis after assessing the effect of the drug on the patient.
Application during pregnancy and lactation
It is contraindicated to use Lomflox tablets during pregnancy and lactation.
Pediatric use
It is contraindicated to use Lomflox for the treatment of children and adolescents under 15 years of age.
With impaired renal function
Patients with concomitant renal dysfunction on the first day of treatment are prescribed Lomflox at a dose of 400 mg, then 200 mg per day.
For violations of liver function
If the renal function is not impaired, if the liver function is impaired, the dosage regimen does not need to be adjusted.
Drug interactions
Lomefloxacin is contraindicated in combination with rifampicin, because these drugs are competitive antagonists at the microbial level.
Antacids, vitamins, sucralfate and other preparations containing iron, aluminum or magnesium slow down the absorption of lomefloxacin, therefore, at least 2-hour breaks should be observed between their doses.
Lomflox increases the activity of oral anticoagulants, increases the toxicity of non-steroidal anti-inflammatory drugs.
Probenecid slows down the renal excretion of lomefloxacin.
Analogs
Lomflox analogues are: Xenaquin, Lomacin, Lomefloxacin, Lofox, Maksaquin, Okatsin.
Terms and conditions of storage
Store in a dark, dry place out of the reach of children at temperatures up to 25 ºС.
The shelf life is 3 years.
Terms of dispensing from pharmacies
Dispensed by prescription.
Reviews about Lomflox
Opinions about the drug are controversial. Positive reviews about Lomflox describe its effectiveness, however, as a rule, when used as part of a complex therapy, therefore it is difficult to assess the degree of its action and tolerance.
In negative messages, patients complain about the lack of effect from the therapy or the development of side effects, including dryness and bitterness in the mouth, nausea, upset stools, headache, dizziness, lethargy.
Doctors note that Lomflox may be ineffective only if an insufficiently accurate examination was carried out. Before prescribing the drug, it is required not only to determine the type of bacterial infection pathogen, but also to establish its sensitivity to lomefloxacin.
Price for Lomflox in pharmacies
Depending on the pharmacy chain, the price of Lomflox can vary between 306–500 rubles. per package containing 5 film-coated tablets.
Lomflox: prices in online pharmacies
Drug name
Price
Pharmacy
Lomflox 400 mg film-coated tablets 5 pcs.
345 r
Buy
Lomflox tablets p.o. 400mg 5 pcs.
353 r
Buy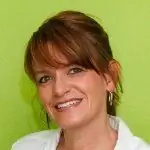 Maria Kulkes Medical journalist About the author
Education: First Moscow State Medical University named after I. M. Sechenov, specialty "General Medicine".
Information about the drug is generalized, provided for informational purposes only and does not replace the official instructions. Self-medication is hazardous to health!
Popular by topic