Table of contents: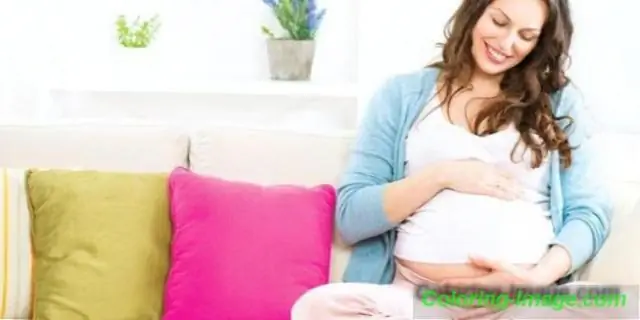 Video: Limontar - Instructions For The Use Of Tablets, Reviews, Price, Analogues
Limontar
Limontar: instructions for use and reviews
1. Release form and composition
2. Pharmacological properties
3. Indications for use
4. Contraindications
5. Method of application and dosage
6. Side effects
7. Overdose
8. Special instructions
9. Application during pregnancy and lactation
10. Drug interactions
11. Analogs
12. Terms and conditions of storage
13. Terms of dispensing from pharmacies
14. Reviews
15. Price in pharmacies
Latin name: Limontar
ATX code: A15
Active ingredient: succinic acid + citric acid (succinic acid + citric acid)
Producer: MNPK "Biotics" (Russia)
Description and photo update: 2018-27-07
Prices in pharmacies: from 81 rubles.
Buy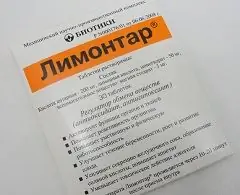 Limontar is a drug that improves metabolism and energy supply to tissues.
Release form and composition
The drug is produced in the form of soluble tablets: biconvex, white with marbling elements (in blisters of 30 pcs., 1 package in a cardboard box).
The composition of 1 dissolving tablet Limontar contains active substances:
Citric acid - 50 mg (in the form of monohydrate);
Succinic acid - 200 mg.
Auxiliary component: magnesium stearate - 3 mg.
Pharmacological properties
Lemontar belongs to antioxidants, and is also characterized by metabolic and anti-alcoholic effects.
Pharmacodynamics
Lemontar is a regulator of tissue metabolism, activates redox processes and enhances the formation of ATP, which explains its antioxidant and antihypoxic properties. The drug reduces the toxic effects of alcohol on the body, increases appetite by increasing the formation of hydrochloric acid and secretion of gastric juice, improves the functions of organs and tissues, increases physical and mental performance, as well as the reactivity of the body, improves pregnancy and ensures normal growth and development of the fetus.
The drug begins to work approximately 10–20 minutes after oral administration.
Pharmacokinetics
Citric and succinic acids in the body are completely decomposed, forming carbon dioxide and water, so there is no cumulation effect.
Indications for use
An increase in the non-specific reactivity of the body of pregnant women, as well as an improvement in its compensatory-protective and adaptive capabilities in order to prevent complications in fetal malnutrition, hypoxia, miscarriage;
Complex therapy of drunken states in patients with chronic alcoholism;
Treatment of acute alcoholic intoxication of moderate and mild severity to reduce the toxic effects of alcohol and post-intoxication disorders;
Intoxication prevention;
Complex treatment of asthenovegetative disorders (general weakness, loss of appetite and performance) during alcohol withdrawal syndrome.
Also Limontar is used as a "test breakfast" when conducting studies of acid-forming and secretory functions of the stomach (the diagnostic significance of histamine and Limontar is equivalent).
Contraindications
Late gestosis, which is severe;
Arterial hypertension;
Coronary artery disease, including angina pectoris;
Peptic ulcer of the stomach and duodenum (with exacerbation);
Glaucoma;
Hypersensitivity to drug components.
Instructions for the use of Limontar: method and dosage
Limontar should be taken orally, before meals. Before taking the tablet, you need to grind and dissolve in water with a small amount (on the tip of a knife) baking soda. Alternatively, when dissolving, you can use mineral water. If there is a feeling of heaviness in the epigastric region, the drug should be taken after meals.
Pregnant women are prescribed Limontar in three ten-day courses of 1 tablet per day: from 12 to 14 weeks of pregnancy, from 24 to 26 weeks of pregnancy and 10-25 days before childbirth. The total dose of the drug for the entire period of pregnancy is 5-7.5 g.
To prevent intoxication, you should take 1 tablet of Limontar 20-60 minutes before drinking.
In acute alcoholic intoxication, the drug is prescribed 2 to 4 times a day (with a break of 1-2.5 hours), 1 tablet.
To relieve drunkenness, Limontar should be taken 3-4 times a day, 1 tablet for 4-10 days (it is possible to use the drug alone or simultaneously with other drugs).
When using Limontar as a "test breakfast" to study the acid-forming and secretory functions of the stomach, you should take 1 tablet on an empty stomach, previously dissolved in 10-15 ml of water.
Side effects
During the application of Limontar, pain in the epigastric region may appear, which, as a rule, disappear on its own after 3-5 minutes. It is also possible to develop increased secretion of gastric juice.
An increase in blood pressure is possible in patients with a tendency to increase blood pressure.
Overdose
There are currently no reliable data on overdose.
special instructions
Before starting to use Limontar, as well as in cases of development of uncharacteristic symptoms, you should consult a doctor.
Application during pregnancy and lactation
Pregnancy is one of the main indications for the appointment of Limontar.
Drug interactions
According to the instructions, Limontar can weaken the effect of tranquilizers and hypnotics.
Analogs
There is no information on analogues of Limontar.
Terms and conditions of storage
Store in a dark, dry place out of reach of children at temperatures up to 25 ° C.
The shelf life is 3 years.
Terms of dispensing from pharmacies
Available without a prescription.
Reviews about Limontar
Reviews about Limontar, left by specialists, are practically absent today, however, patients who took it usually report the effectiveness and safety of the drug. But some pregnant women speak negatively about Limontar because of side effects that can adversely affect the condition of both the mother and the fetus.
Price for Limontar in pharmacies
The approximate price for Limontar in pharmacies is 94–126 rubles (the package includes 30 tablets).
Limontar: prices in online pharmacies
Drug name
Price
Pharmacy
Soluble tablets Limontar 30 pcs.
RUB 81
Buy
Limontar tablets soluble 250mg 30 pcs.
RUB 96
Buy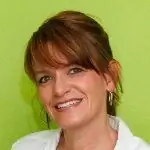 Maria Kulkes Medical journalist About the author
Education: First Moscow State Medical University named after I. M. Sechenov, specialty "General Medicine".
Information about the drug is generalized, provided for informational purposes only and does not replace the official instructions. Self-medication is hazardous to health!
Popular by topic