Table of contents: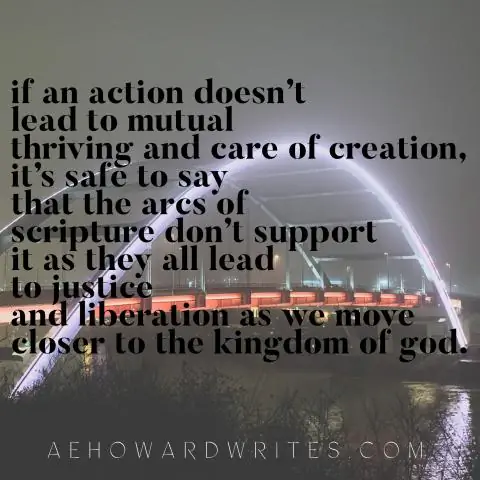 Video: Lidevin - Instructions For The Use Of Tablets, Reviews, Price, Analogues
Lidevin
Lidevin: instructions for use and reviews
1. Release form and composition
2. Pharmacological properties
3. Indications for use
4. Contraindications
5. Method of application and dosage
6. Side effects
7. Overdose
8. Special instructions
9. Drug interactions
10. Analogs
11. Terms and conditions of storage
12. Terms of dispensing from pharmacies
13. Reviews
14. Price in pharmacies
Latin name: Lidevine
ATX code: N07BB01
Active ingredient: Disulfiram (Disulfiram)
Manufacturer: Laboratoire Tradiphar (France)
Description and photo update: 2019-09-08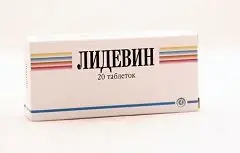 Lidevin is a drug designed to treat alcohol addiction.
Release form and composition
The drug is available in the form of tablets: flat-cylindrical, round, white with a creamy shade of color (inclusions are possible), with a chamfer, with a cross-shaped line on one side (10 pcs. In a blister, 2 blisters in a cardboard box).
Active substances contained in 1 tablet:
Disulfiram - 500 mg;
Adenine (vitamin B 4) - 0.5 mg;
Nicotinamide (vitamin B 3) - 0.3 mg.
Additional components: povidone, sodium carboxymethyl cellulose, microcrystalline cellulose, magnesium stearate.
Pharmacological properties
Pharmacodynamics
Lidevin's action is based on the blockade of acetaldehyde dehydrogenase, which is involved in the metabolism of ethyl alcohol. This causes an increased content in the body of the ethanol metabolite - acetaldehyde, which is responsible for negative sensations (lowering blood pressure, tachycardia, flushing, nausea, vomiting, etc.). Such symptoms make alcohol consumption for the patient after taking Lidevin extremely unpleasant, causing a conditioned reflex aversion to the smell and taste of alcoholic beverages. The maximum therapeutic effect is observed 12 hours after ingestion, and its duration covers 10-14 days after the end of therapy.
The combination of disulfiram with vitamins B 3 and B 4 guarantees a pronounced clinical response to alcohol consumption even in small quantities, minimizes side effects, reduces the toxicity of disulfiram and is a means of preventing the development of hypovitaminosis and alcoholic polyneuropathy.
Pharmacokinetics
After oral administration, the absorption of disulfiram from the gastrointestinal tract is 70–90%. This compound is rapidly metabolized by reduction to dithiocarbamate, which is self-excreted in the form of a glucuron-conjugate, or converted to carbon sulfide, partially (4–53%) excreted through the lungs, and diethylamine.
Indications for use
Lidevin is used for the treatment of chronic alcoholism and preventive therapy in order to prevent relapse of the disease.
Contraindications
Absolute:
Malignant neoplasms;
Optic neuritis;
Glaucoma;
Acoustic neuritis;
Decompensated cardiovascular diseases;
Diabetes;
Hematopoietic disorders;
Thyrotoxicosis;
Bronchial asthma;
Pulmonary tuberculosis;
Emphysema of the lungs;
Kidney disease;
Severe liver failure;
Exacerbation of stomach ulcer;
Polyneuritis of various etiologies;
Mental illness;
Convulsive syndrome of any origin, epilepsy;
Pregnancy;
Hypersensitivity to drug components.
Relative:
Peptic ulcer and 12 duodenal ulcer in remission;
Cardiovascular diseases in the stage of compensation;
The presence of residual effects after cerebrovascular accident;
History of antabuse (disulfiramic) psychoses;
Hypothyroidism (especially in the case of a risk of combining Lidevin with alcohol);
Age over 60.
Instructions for the use of Lidevin: method and dosage
Lidevin tablets are taken orally.
A single dose is 125-500 mg (calculated according to disulfiram), the frequency of administration is 2 times a day.
After 7-10 days of treatment, a disulfiramalcohol test is performed (after 500 mg of the drug, the patient is given 20-30 ml of 40% vodka). If the reaction is weak, the dose of alcohol is increased by 10-20 ml, the maximum allowable dose is 100-120 ml of vodka. A repeated test is carried out after 1-2 days in a hospital and after 3-5 days on an outpatient basis, depending on the result, the dose of the drug and / or alcohol is adjusted.
After the main treatment, Lidevin can be used in a maintenance dose of 125-200 mg / day for 1-3 years.
Side effects
Reactions caused by the action of disulfiram: headaches, memory impairment, asthenia, confusion, skin allergic reactions, optic neuritis, polyneuropathy of the lower extremities, metallic taste in the mouth, in patients with colostomy - an unpleasant odor; in some cases (in patients with nickel eczema who do not suffer from chronic alcoholism) - hepatitis;
Reactions due to the interaction of disulfiram with ethyl alcohol: arrhythmia, angina attacks; rarely - neurological disorders, myocardial infarction; in isolated cases - cerebral edema, cardiovascular collapse, respiratory failure;
Reactions caused by long-term use of Lidevin: rarely - gastritis, hepatitis, psychosis (reminiscent of alcoholic ones), as well as exacerbation of polyneuritis and cerebral vascular thrombosis (in patients with diseases of the cardiovascular system).
When more than 50-80 ml of 40% vodka is consumed, there is a risk of edema, seizures, severe dysfunctions of the respiratory and cardiovascular systems. In this case, the urgent administration of analeptics, detoxification therapy and additional symptomatic therapy, if necessary, are indicated.
Overdose
At the moment, cases of overdose are practically unknown. When the drug is combined with alcohol intake, impairment of consciousness up to a coma, complications from the central nervous system, cardiovascular collapse is possible. Symptomatic therapy is recommended as a treatment.
special instructions
Lidevin can be prescribed only after a thorough examination of the patient and warning about possible complications and consequences of the therapy in case of drinking alcohol or taking ethanol-containing drugs.
Drug interactions
According to the instructions, Lidevin is contraindicated to be taken simultaneously with alcohol and drugs containing ethanol, because this is fraught with the development of an intolerance reaction, manifested by hot flashes, vomiting, tachycardia, erythema.
It is undesirable to prescribe Lidevin tablets in combination with the following drugs:
Isoniazid: there is a high probability of impaired coordination of movements and behavior;
Drugs from the group of nitro-5-imidazole derivatives (ornidazole, metronidazole, tinidazole, secnidazole): risk of developing delirious disorders and confusion;
Phenytoin: possible development of its toxic effects.
Combinations requiring caution and possibly dose adjustments:
Theophylline: slowing down its biotransformation;
Benzodiazepines: increased sedation;
Warfarin and other oral anticoagulants: risk of bleeding;
Tricyclic antidepressants: increased alcohol intolerance reactions, especially in patients who consume alcohol during treatment with Lidevin.
Analogs
Lidevin's analogues are: Antabus, Teturam, Disulfiram, Esperal, Colme.
Terms and conditions of storage
Store at a temperature not exceeding 25 ° C. Keep out of the reach of children.
The shelf life is 3 years.
Terms of dispensing from pharmacies
Dispensed by prescription.
Reviews about Lidevin
Reviews of Lidevin by both doctors and patients are ambiguous today. Among them there are both positive and negative, but there are still more of the former. The drug is quite effective in combating alcoholism, but many patients are afraid of contraindications and side effects.
Price for Lidevin in pharmacies
The price of Lidevin in pharmacies ranges from 1272 to 1728 rubles per pack containing 20 tablets.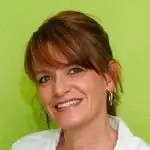 Maria Kulkes Medical journalist About the author
Education: First Moscow State Medical University named after I. M. Sechenov, specialty "General Medicine".
Information about the drug is generalized, provided for informational purposes only and does not replace the official instructions. Self-medication is hazardous to health!
Popular by topic