Table of contents: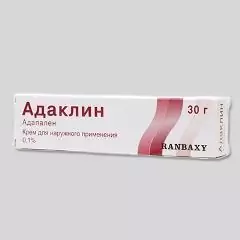 Video: Adaklin - Instructions For Use, Indications, Doses, Analogues
Adaklin
Instructions for use:
1. Release form and composition
2. Indications for use
3. Contraindications
4. Method of application and dosage
5. Side effects
6. Special instructions
7. Drug interactions
8. Analogs
9. Terms and conditions of storage
10. Terms of dispensing from pharmacies
Prices in online pharmacies:
from 472 rub.
Buy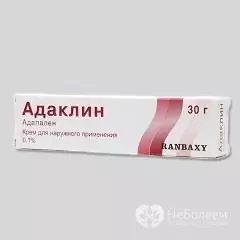 Adaklin is a remedy for external use with anti-inflammatory and comedolytic action, helps to normalize the processes of epidermal differentiation and keratinization.
Release form and composition
Dosage form - cream for external use 0.1%: soft mass with a homogeneous structure of almost white or white color (30 g in an aluminum tube, in a cardboard box 1 tube).
The active substance of Adaklin is adapalene, in 1 g of cream - 0.001 g.
Auxiliary components: propyl parahydroxybenzoate, methyldextrose stearate, squalane (natural), macrogol (20), methyl parahydroxybenzoate, phenoxyethanol, disodium edetate, glycerol, sodium hydroxide, cyclomethicone, carbomer (934P).
Indications for use
The use of Adaklin is indicated for the treatment of acne.
Contraindications
The period of pregnancy and breastfeeding;
Age under 12;
Individual intolerance to the components of the drug.
Use with caution for dermatitis, seborrhea, eczema.
Method of administration and dosage
The cream is intended for external use.
The cream should be applied to the previously cleansed and dried face skin in an even layer by light touching.
The procedure is carried out once a day before bedtime. The clinical effect appears after 1-2 months of regular treatment, after 3 months - there is a steady improvement.
Repetition of the course is possible only on the recommendation of a doctor.
Side effects
Against the background of the use of Adaklin, undesirable effects of a dermatological nature in the form of irritation, hyperemia, and peeling of the skin may appear at the site of application. In this case, it is necessary to reduce the frequency of procedures or temporarily suspend treatment until the signs of skin irritation disappear completely.
special instructions
Avoid getting the cream on the mucous membranes of the lips, eyes or nose. In case of accidental contact, they must be rinsed abundantly with warm water.
Due to the risk of skin irritation, it is recommended to wear sunglasses and hats during treatment to avoid direct sunlight on the face.
It is contraindicated to use the cream in combination with cosmetics with an irritating or drying effect, including perfume or preparations containing ethanol.
Shown is a combination of Adaklin with drugs that are designed to treat acne in the daytime.
Drug interactions
The cream can be used while using clindamycin, benzoyl peroxide.
Analogs
Adaklin's analogs are: Adapalen, Adolen, Differin, Klenzit.
Terms and conditions of storage
Keep out of the reach of children.
Store at temperatures up to 25 ° C.
Shelf life is 2 years.
Terms of dispensing from pharmacies
Available without a prescription.
Adaklin: prices in online pharmacies
Drug name
Price
Pharmacy
Adaklin 0.1% cream for external use 30 g 1 pc.
472 r
Buy
Adaklin cream 0.1% 30g
RUB 565
Buy
Information about the drug is generalized, provided for informational purposes only and does not replace the official instructions. Self-medication is hazardous to health!
Recommended: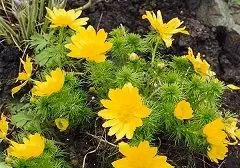 Adonis is a herbaceous plant from the genus of buttercups. The pharmaceutical industry produces on the basis of adonis tincture and tablets of Adonizid, which are prescribed for cardiac neurosis, vegetative vascular dystonia, etc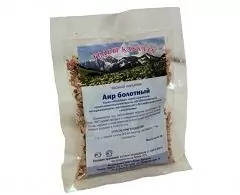 Calamus marsh has a beneficial effect on digestion and reduces gas formation in the intestines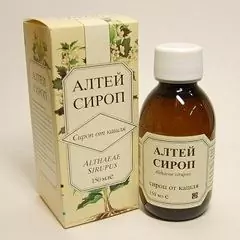 Marshmallow is a medicinal plant with expectorant and anti-inflammatory properties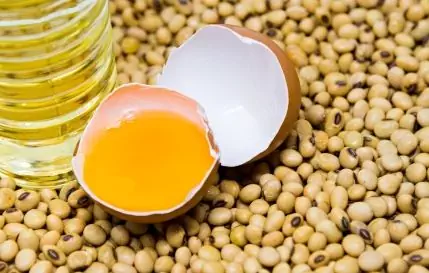 Vitamin B5 is a water-soluble vitamin (aka calcium pantothenate or pantothenic acid). Takes part in the metabolism of amino acids, fats and carbohydrates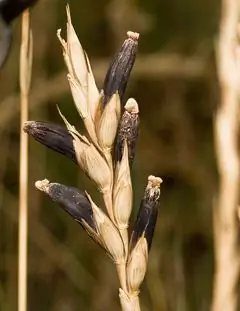 Ergot is a parasitic fungus of the ergot family found on some cereals, most often on ears of wheat and rye. In official medicine, drugs made from ergot alkaloids are used to treat nervous disorders, migraines, and uterine bleeding. In folk medicine, ergot is used for headaches, migraines, mental disorders, and also as a vasodilator in the treatment of hypertension