Table of contents: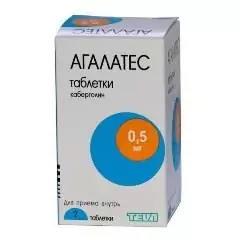 Video: Agalates - Instructions For Use, Indications, Doses, Analogues
Agalates
Instructions for use:
1. Release form and composition
2. Indications for use
3. Contraindications
4. Method of application and dosage
5. Side effects
6. Special instructions
7. Drug interactions
8. Analogs
9. Terms and conditions of storage
10. Terms of dispensing from pharmacies
Prices in online pharmacies:
from 359 rub.
Buy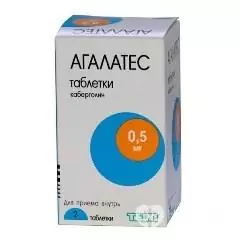 Agalates is a drug with dopaminergic action.
Release form and composition
Agalates is produced in the form of tablets: white, flat, oval, on one side - risk and chamfer, on one side of the risk - engraving "0.5", on the other - "CBG" (2 or 8 pcs. In dark glass bottles, 1 bottle in a cardboard box).
The composition of 1 tablet includes:
Active ingredient: cabergoline - 0.5 mg;
Auxiliary components: L-leucine - 3.6 mg, lactose - 75.8 mg, magnesium stearate (E572) - 0.1 mg.
Indications for use
Disorders associated with hyperprolactinemia (including amenorrhea, oligomenorrhea, anovulation, galactorrhea);
Suppression of lactation: physiological postpartum or already established (exclusively for medical reasons);
Idiopathic hyperprolactinemia;
Prolactin-secreting pituitary adenomas (macro- and microprolactinomas).
Contraindications
Absolute:
Damage to the heart valves due to prolonged therapy with cabergoline, confirmed by echocardiography;
Arterial hypertension (postpartum or uncontrolled);
Adverse events from the lungs, including fibrosis or pleurisy (including if there is a history of indications) associated with taking dopamine agonists;
Severe liver dysfunction;
Lactose intolerance, lactase deficiency, glucose-galactose malabsorption syndrome;
Psychoses (including when there is a history of indications) or the risk of their occurrence;
Simultaneous use with macrolide antibiotics;
Pregnancy and preeclampsia and eclampsia developed against its background;
Lactation period;
Age under 16;
Hypersensitivity to drug components and other ergot alkaloids.
Relative (Agalates should be used with caution against the background of the following diseases / conditions):
Diseases of the cardiovascular system;
Arterial hypotension;
Raynaud's syndrome;
Peptic ulcers or gastrointestinal bleeding;
Drowsiness, sudden attacks of sleep;
End-stage renal disease (including those on hemodialysis patients);
Age over 65.
You should also be careful in case of long-term treatment with Agalates.
Method of administration and dosage
Agalates is taken orally, preferably with meals.
The recommended starting dose for the treatment of disorders associated with hyperprolactinemia is 1 tablet per week in 1 or 2 divided doses (for example, on Monday and Thursday). The dose must be increased gradually until the optimal therapeutic effect is achieved, usually by 1 tablet per week with an interval of 30 days.
The maximum daily dose is 6 tablets.
The average maintenance dose is 2 tablets per week (from 1/2 to 4 tablets; in some cases, with hyperprolactinemia, up to 9 tablets are prescribed per week).
At a dose of more than 2 tablets per week, it should be divided into 2 or more doses (depending on the tolerance of Agalates).
The recommended dose to suppress lactation is 2 tablets once during the first day after the birth of the child.
Side effects
Possible side effects (≥10% - very often; ≥1%, but <10% - often; ≥ 0.1%, but <1% - infrequently; ≥ 0.01%, but <0.1% - rarely; <0.01%, taking into account isolated cases - very rarely):
Nervous system: often - drowsiness, sleep disorders, hallucinations, headache, confusion, dizziness, dyskinesia, increased libido, depression; infrequently - transient hemianopsia, hyperkinesis, psychotic disorder, paresthesia, delirium, fainting; very rarely - pathological attraction to gambling, sudden onset of sleep;
Digestive system: very often - nausea, abdominal pain; often - vomiting, dyspepsia, gastritis, constipation; rarely - pain in the epigastric region; very rarely - retroperitoneal fibrosis;
Respiratory system: often - shortness of breath; infrequently - pulmonary fibrosis, pleural effusion, epistaxis;
Cardiovascular system: often - palpitations, angina pectoris, postural hypotension, damage to the heart valves (including with regurgitation), pericardial effusion, pericarditis, hot flashes, peripheral edema;
Hematopoietic system: infrequently - erythromelalgia;
Immune system: infrequently - skin rash, hypersensitivity reactions;
Others: often - blurred vision, weakness, asthenia, pain in the mammary gland, impaired liver function; very rarely - an increase in the activity of creatine phosphokinase, cramps in the muscles of the lower extremities.
special instructions
To open the bottle, first press the cap, then turn it as shown on the cap. The capsule with silica gel cannot be removed from the bottle and consumed inside.
The effect of alcohol on the overall tolerance of the active substance, cabergoline, has not been established.
The use of Agalates can lead to the development of symptomatic arterial hypotension, especially when taken together with drugs that lower blood pressure. In this regard, in the first 3-4 days after the start of treatment, regular blood pressure measurement is recommended.
With prolonged therapy, the risk of developing serous-inflammatory and fibrotic diseases such as pulmonary fibrosis, exudative pleurisy, pericarditis, pleural fibrosis, retroperitoneal fibrosis, damage to one or more heart valves (aortic, mitral, tricuspid) increases. Withdrawal of Agalates in these cases leads to an improvement in symptoms and signs.
Before prescribing a long-term treatment course to detect lesions of the heart valves, to determine the functional state of the kidneys and lungs, it is necessary to undergo a complete examination (to prevent the worsening of the course of concomitant diseases).
In the case of the development of new clinical symptoms from the respiratory system, it is recommended to carry out fluoroscopy of the lungs. With pleural effusions / fibrosis, an increase in ESR was noted (with an increase without obvious clinical signs, an X-ray examination should also be performed).
With a long course, a gradual development of fibrotic disorders is possible. In this regard, during therapy, it is necessary to monitor the appearance of the following symptoms: edema of the lower extremities, shortness of breath, cough, shortness of breath, pain in the chest and lower back, signs of heart failure, retroperitoneal fibrosis.
For the prevention of fibrotic disorders after the start of therapy, it is necessary to monitor the condition of the heart valves and conduct an ECG examination for 3-6 months. In the future, the doctor sets the frequency of ECG monitoring individually, but at least once every 6-12 months. With the appearance or worsening of valve regurgitation, narrowing of the lumen or thickening of the valve wall, Agalates is canceled.
The doctor determines the patient's need for other types of clinical examination individually.
It should be borne in mind that Agalates can lead to the development of drowsiness and episodes of sudden falling asleep, especially in Parkinson's disease.
Therapy may be accompanied by an increase in libido, hypersexuality, pathological craving for gambling. These symptoms are reversible and go away on their own with a dose reduction or discontinuation of treatment.
Before the appointment of Agalates, the cause of hyperprolactinemia should be clarified, since it, in combination with infertility and amenorrhea, may be associated with pituitary tumors.
It is recommended to check the content of prolactin in blood serum every month (the normal concentration of prolactin after reaching an effective therapeutic regimen is maintained for 2-4 weeks).
Hyperprolactinemia after discontinuation of Agalates, as a rule, occurs again. However, in some patients, a persistent decrease in prolactin concentration is observed for several months.
The use of Agalates restores fertility and ovulation in women with hyperprolactinemic hypogonadism. Pregnancy can occur before the resumption of menstruation, therefore, it is recommended to carry out pregnancy tests during the period of amenorrhea, and after the restoration of the menstrual cycle - in all cases with a delay of more than 3 days. Women who do not plan to become pregnant are recommended to use effective non-hormonal contraceptives during treatment, as well as after its termination. For women planning a pregnancy, conception is recommended no earlier than 1 month after the end of therapy.
Be careful when driving a car or operating machinery. Patients who have experienced episodes of sudden falling asleep and / or drowsiness during the use of Agalates should refuse to drive or other work that requires increased concentration of attention and rapid psychomotor reactions when performing them.
Drug interactions
The combined use of Agalates is not recommended with the following drugs:
Macrolide antibiotics: due to the likelihood of increased cabergoline levels;
Dopamine receptor antagonists (thioxanthenes, butyrophenones, phenothiazines, metoclopramide): due to direct stimulation of dopamine receptors;
Other ergot alkaloids (long-term concomitant use): the mechanism of interaction has not been studied.
When administered together with drugs that lower blood pressure, it is necessary to take into account the hypotensive effect of Agalates.
Pharmacokinetic interaction with other drugs / substances has not been studied.
Analogs
Agalates analogs are: Bergolak, Dostinex, Cabergoline.
Terms and conditions of storage
Store in a tightly closed original bottle in a dry place out of the reach of children at temperatures up to 30 ° C.
Shelf life is 2 years.
Terms of dispensing from pharmacies
Dispensed by prescription.
Agalates: prices in online pharmacies
Drug name
Price
Pharmacy
Agalates 0.5 mg tablets 2 pcs.
359 r
Buy
Agalates 0.5 mg tablets 8 pcs.
1323 RUB
Buy
Information about the drug is generalized, provided for informational purposes only and does not replace the official instructions. Self-medication is hazardous to health!
Recommended: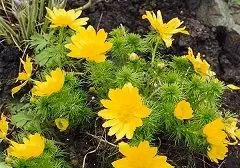 Adonis is a herbaceous plant from the genus of buttercups. The pharmaceutical industry produces on the basis of adonis tincture and tablets of Adonizid, which are prescribed for cardiac neurosis, vegetative vascular dystonia, etc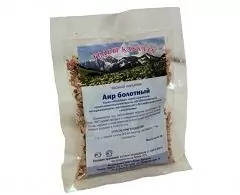 Calamus marsh has a beneficial effect on digestion and reduces gas formation in the intestines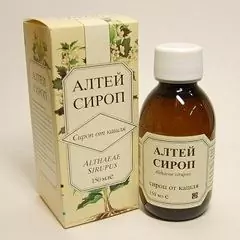 Marshmallow is a medicinal plant with expectorant and anti-inflammatory properties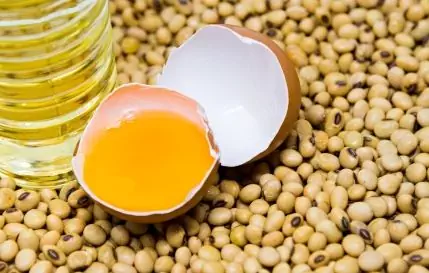 Vitamin B5 is a water-soluble vitamin (aka calcium pantothenate or pantothenic acid). Takes part in the metabolism of amino acids, fats and carbohydrates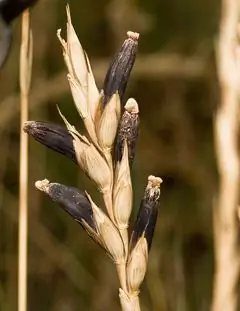 Ergot is a parasitic fungus of the ergot family found on some cereals, most often on ears of wheat and rye. In official medicine, drugs made from ergot alkaloids are used to treat nervous disorders, migraines, and uterine bleeding. In folk medicine, ergot is used for headaches, migraines, mental disorders, and also as a vasodilator in the treatment of hypertension