Table of contents:

Video: Infant Nutrition
Infant nutrition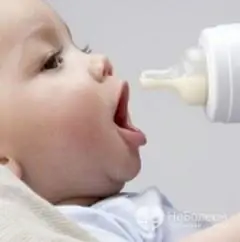 The main element of nutrition - balanced and unique in its usefulness for an infant is mother's milk, the composition of which exactly corresponds to the baby's need for vitamins, proteins, fats, carbohydrates and microelements - necessary for the full development of the baby. Also, human milk contains substances such as immunoglobulins, the task of which is to protect the child from infectious and inflammatory diseases.
However, the nutrition of an infant should not be based only on breast milk - gradually, starting from 4-6 months of age, complementary foods are introduced into the baby's diet, replacing one, and then several breastfeeding or milk formulas. Complementary feeding is necessary for the baby, first as a training for the chewing apparatus, and then as an element necessary to meet the increased need for minerals, food ingredients, plant fibers, whose task is to ensure the normal functioning of the baby's gastrointestinal tract.
The nutrition of an infant, starting from 5-6 months of age, should include at least one element of complementary foods - it is better if it is a vegetable, fruit mixture or gluten-free porridge (corn, rice, buckwheat). It is necessary to introduce complementary foods only for a healthy baby who does not have problems with digestion - warm, before breast milk and only as a second or third feeding. It is best to start introducing complementary foods with 1-2 spoons, gradually increasing both the serving size and the density of the food.
Starting from 7-8 months, meat (steam cutlets), egg yolk, fish, kefir, cottage cheese, as well as fruits and berries with high allergenicity - cirrus, strawberries, cherries,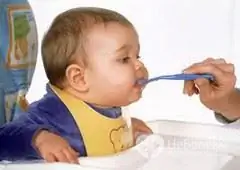 raspberries, mango, papaya, are introduced as complementary foods for the baby. It is necessary to introduce dishes into the child's diet gradually, carefully monitoring the reaction of his body.
Nutrition for an infant is an extremely important element of its development and therefore its quality must be taken seriously. Do not overuse jars with ready-made meals - as a rule, it is too chopped, contains salt and sugar, at least once a day prepare complementary foods for your baby yourself, from fresh vegetables and fruits. And be healthy!
Found a mistake in the text? Select it and press Ctrl + Enter.
Popular by topic