Table of contents: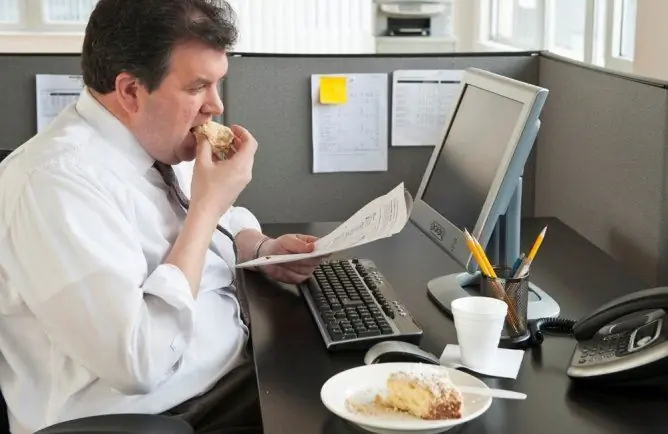 Video: Treatment Of Hemorrhoids In Men At Home: Photos, Symptoms, How To Treat
Treatment of hemorrhoids in men at home: drugs, exercises and folk remedies
The content of the article:
Medical treatment of hemorrhoids in men at home
Diet therapy for hemorrhoids
Lifestyle modification
Hemorrhoid treatment with folk methods
Hemorrhoids in men - the causes of development, forms, symptoms
Treatment of hemorrhoids in men at home is effective only in the initial stages of the disease. If home remedies fail and the disease progresses, medication under medical supervision will be required.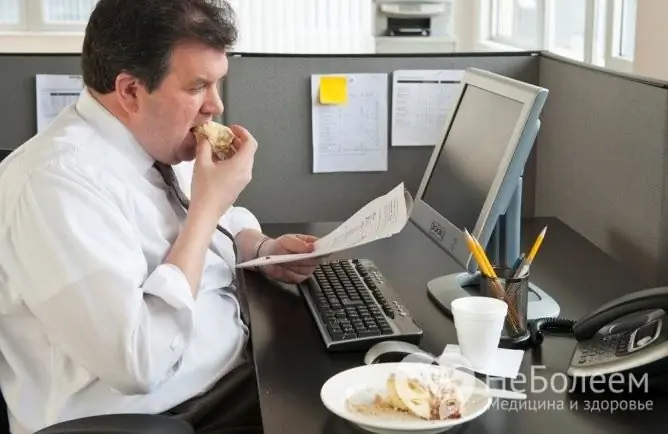 In the vast majority of cases, hemorrhoids in men develop under the influence of an improper lifestyle
The disease is widespread - according to statistics, about 77% of men have symptoms of hemorrhoids of one degree or another. More often, the disease is recorded in people over 30 years old, the peak falls on 40-50 years.
With advanced hemorrhoids, surgery is most likely required. The duration and complexity of the treatment of the disease depend, first of all, on the stage at which the hemorrhoids were detected.
The greatest effect in the treatment of hemorrhoids is provided by an integrated approach, when measures are aimed at eliminating not only the symptoms of the disease, but also the causes that caused it.
If hemorrhoids are found in a patient, treatment should be started immediately. Home treatment and self-treatment should be separated. Home treatment is carried out after consultation with a doctor, with periodic examinations and, if necessary, correction. Self-medication is not recommended, since it is associated with a high risk of worsening the condition and the development of complications such as thrombosis, pinching of the node, etc.
Medical treatment of hemorrhoids in men at home
In the early stages, hemorrhoid therapy is carried out mainly with anesthetic, emollient, anti-inflammatory, hemostatic topical drugs - ointments, creams, gels and suppositories (Proctosan, Relief, Procto-Glivenol, Proctosedil, Hepatrombin). According to reviews, hemorrhoid ointments containing anesthetics (for example Proctosan) can quickly relieve pain. Local drugs with analgesic, anti-inflammatory and emollient effects are also used for the prevention and treatment of anal fissures.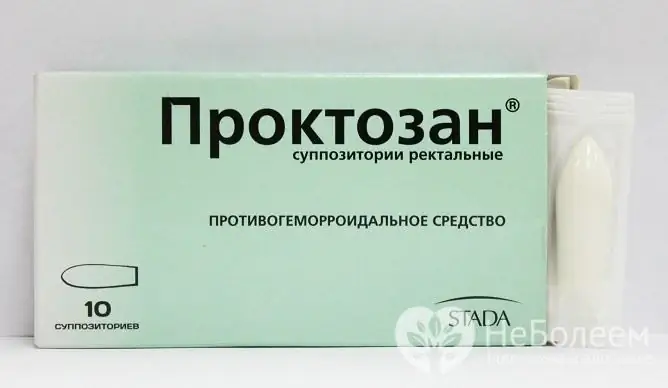 Antihemorrhoidal suppositories have anesthetic, anti-inflammatory and softening effect
For external hemorrhoids, drugs are usually used in the form of an ointment, gel or cream; suppositories and / or ointments are used to treat internal hemorrhoids. The course of medical treatment for hemorrhoids can last from one to several weeks.
Diet therapy for hemorrhoids
An important part of the treatment of hemorrhoids is diet, its observance is one of the conditions for the effectiveness of the rest of the therapy. Since hemorrhoids are often caused and accompanied by constipation and trauma to the inflamed areas of the rectal mucosa with solid feces, the diet is aimed at normalizing bowel function, its regular and timely emptying.
Foods that contribute to the development of constipation are excluded from the diet, and those that contain a large amount of plant fiber (fiber), as well as lactic acid products, are included. A vegetable-fermented milk diet with the addition of lean meats is preferred. The daily diet must include:
fresh vegetables and thermally processed vegetables (with the exception of those that increase gas formation - cabbage, legumes);
fruits and berries;
dried fruits and compote from them;
dairy and fermented milk products (natural yogurt, kefir, yogurt, cottage cheese, sour cream);
whole grain bread, flour products made from wholemeal flour, bread with the addition of bran;
vegetable oil.
It is necessary to limit flour and confectionery products, fatty meats, fried, smoked, salty foods, spicy foods (especially not recommended during an exacerbation of hemorrhoids). Alcoholic drinks, including beer, are highly undesirable.
It is important that the food is not only balanced, but also regular. The optimal regimen is five meals a day (three main meals and two snacks) with approximately equal intervals of time.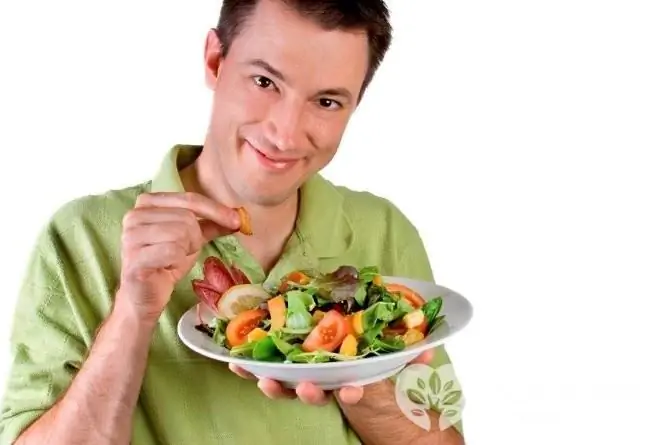 Nutrition for hemorrhoids should be balanced and contain a sufficient amount of fiber
Often, hemorrhoids in men are accompanied by overweight. In this case, it is important to normalize it. Hard diets are not recommended, as they are associated with intestinal dysfunction. It is enough to follow the recommendations of the diet for hemorrhoids, slightly lowering the daily calorie content (by no more than 300 kcal).
Compliance with the water regime also helps to improve the activity of the intestines. Drink at least four glasses of water daily, preferably one glass on an empty stomach.
Lifestyle modification
Hemorrhoids in men in the vast majority of cases indicate an incorrect lifestyle, therefore, for the success of treatment, it is important to eliminate predisposing factors. It is necessary to give up bad habits, adjust body weight, ensure sufficient physical activity, while avoiding overstrain, both physical (especially heavy lifting) and psychoemotional.
Personal hygiene rules must be followed more closely than usual. After a bowel movement, only soft toilet paper or wet sanitary napkins should be used, especially for external hemorrhoids. You should toilet the anal area twice a day with water, with or without mild soap. During exacerbations, it is advisable to abandon the use of toilet paper, replacing it with hygienic procedures with cool water.
You should give up the habit of sitting on the toilet for a long time (more than 5 minutes), as this contributes to an increase in hemorrhoids.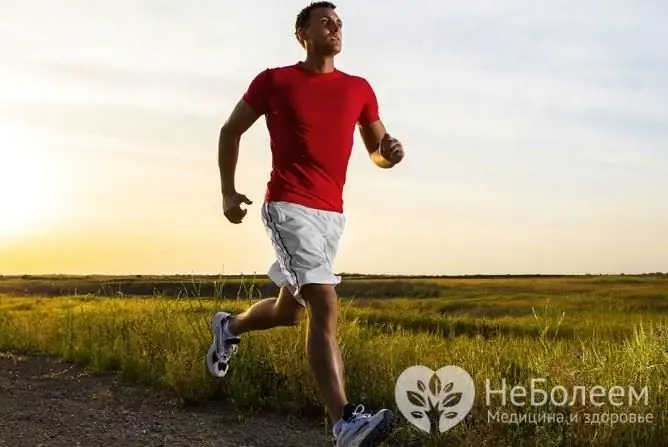 With hemorrhoids, it is necessary to provide the body with regular, but not excessive physical activity.
Exercises of physiotherapy exercises have a good therapeutic effect. The simplest is the Kegel exercise, alternately squeezing and relaxing the anus. It can be done anywhere and anytime, preferably 2-3 times a day for 20-40 repetitions.
It is necessary to fight hypodynamia, which is one of the main links in the formation of hemorrhoids. The simplest and most accessible type of physical activity useful in the treatment of hemorrhoids is walking - the usual accelerated or Scandinavian.
Hemorrhoid treatment with folk methods
Depending on the existing symptoms of hemorrhoids in men, home treatment can be supplemented with alternative methods.
Sitting baths with drug solutions are distinguished by the effectiveness and simplicity of preparation. With an acute inflammatory process, cool baths are shown. They can be made with potassium permanganate (potassium permanganate) - a few grains are dissolved in a glass of cold boiled water. Boiled water at room temperature is poured into a basin and mixed with a solution of potassium permanganate. It is impossible to immediately add crystals of potassium permanganate to a basin of water, as in this case there is a risk of a chemical burn. The water in the basin should turn a pale pink color. Baths according to this technique are carried out twice a day for 5 minutes.
Sitting baths can be done with the addition of a decoction of chamomile, calendula, dandelion, onion or garlic peel. They are carried out once or twice a day for 10-15 minutes. How to carry out sedentary baths for hemorrhoids can be found by watching the corresponding videos.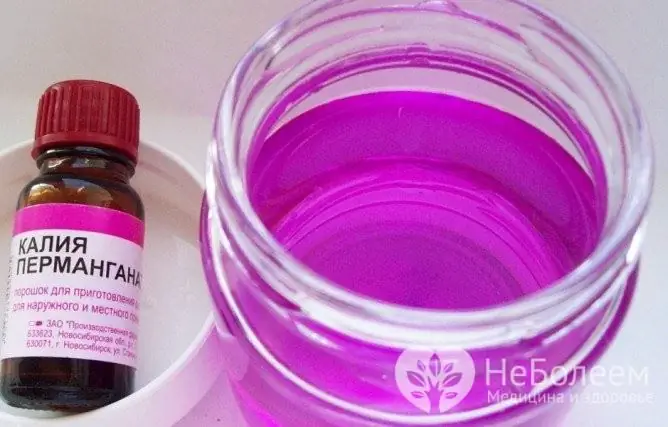 Sitting baths with a solution of potassium permanganate help with exacerbation of hemorrhoids
In the treatment of external hemorrhoids in men at home, you can use your own made ointments and / or compresses.
One of the most popular is propolis-based ointment (if the patient is not allergic to bee products). The ointment is prepared at the rate of 15 g of propolis per 80 g of olive oil. The mixture is warmed up in a water bath, after complete dissolution of propolis, it is removed from the fire, cooled and the area is applied to the hemorrhoids twice a day for two to three weeks.
On the external hemorrhoids, you can apply compresses from fresh rowan berries crushed into gruel.
For internal hemorrhoids, suppositories cut from raw potatoes can be used. To do this, the potatoes are thoroughly washed, peeled, then figures in the form of pharmacy suppositories are cut out of it. Potato suppositories are usually left in the anal canal overnight.
Inside they use teas from St. John's wort, nettle, nechuyna herb.
Hemorrhoids in men - the causes of development, forms, symptoms
Hemorrhoids in men are formed due to the stretching of the venous plexuses in the anal area and their deformation, as a result of which blood stagnation develops in them.
The main reasons for the formation of hemorrhoids in men are:
hereditary predisposition (weakness of the vascular wall);
unhealthy diet, especially an excess of fatty, spicy foods in the diet with insufficient consumption of fiber-rich foods;
sedentary lifestyle (at risk of office workers, drivers, etc.);
chronic constipation;
bad habits (especially alcohol abuse);
excessive physical activity (the risk group includes athletes involved in weightlifting, movers, etc.);
susceptibility to stress, depression.
Hemorrhoids are characterized by a chronic course with alternating exacerbations and relative well-being (remission), while the pathology slowly progresses. In the absence of treatment, the patient's general condition and quality of life steadily deteriorate.
Depending on the stage of the disease, the nodes with internal hemorrhoids may not fall out, fall out and adjust into the anal canal on their own, be adjusted by hand or not at all. The stages of development of the pathological process can be viewed on the corresponding photos of hemorrhoids in men, treatment at home of hemorrhoids depends on the form and stage of the disease.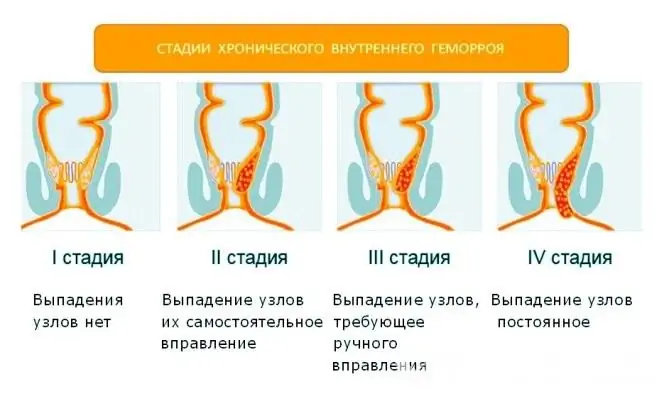 Treatment of hemorrhoids in men at home is effective in the initial stages of hemorrhoids
Hemorrhoids can be acute and chronic, as well as external and internal. In acute hemorrhoids, the patient has pain syndrome. The inflammatory process can spread not only to the nodes themselves, but also around them. In chronic hemorrhoids, the pain is less intense, it usually occurs after the process of defecation and subsides on its own after a while.
Other signs of the disease include itching and / or discomfort in the anal region, a foreign body sensation in the rectum, blood on linen, toilet paper, and feces. At the initial stage of the pathological process, bleeding is usually insignificant, appears occasionally during or after a bowel movement. With the progression of the disease, bleeding from hemorrhoids occurs more often, constant blood loss leads to anemia.
Due to circulatory disorders in the perianal region, anal fissures can develop, which are very painful.
YouTube video related to the article: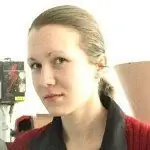 Anna Aksenova Medical journalist About the author
Education: 2004-2007 "First Kiev Medical College" specialty "Laboratory Diagnostics".
Found a mistake in the text? Select it and press Ctrl + Enter.
Recommended: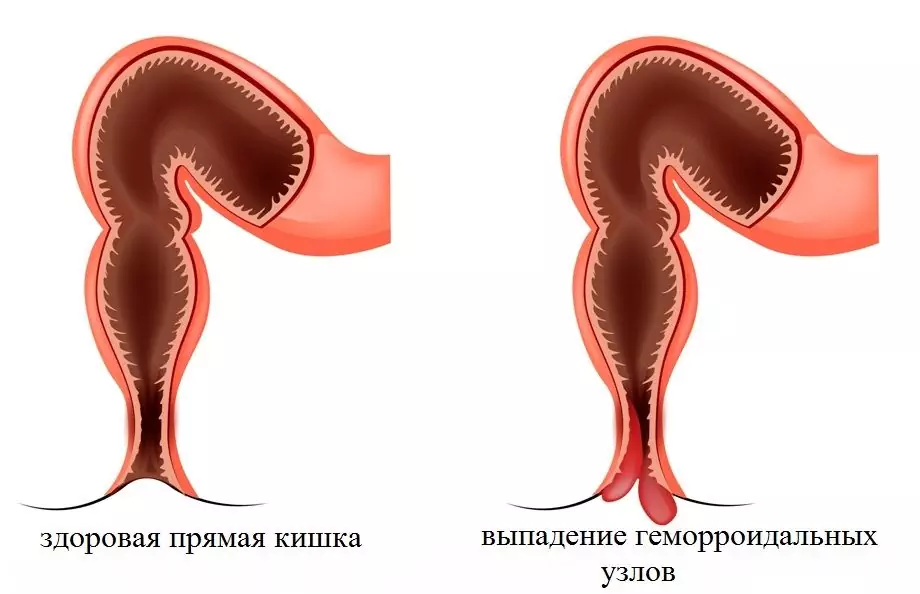 Hemorrhoids in men is a common proctological disease that is caused by pathological changes in the veins of the rectum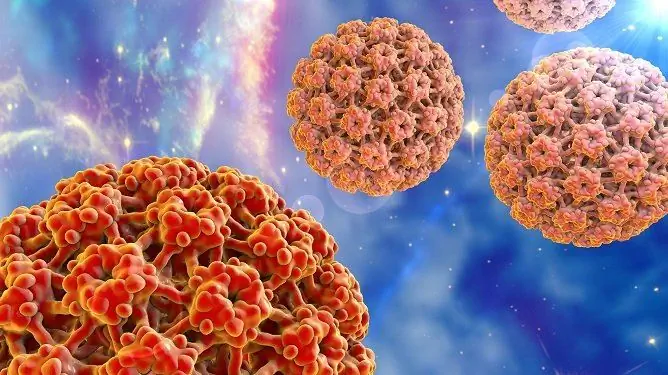 The human papillomavirus in men is a common infection. Causes benign growths that can be localized anywhere on the body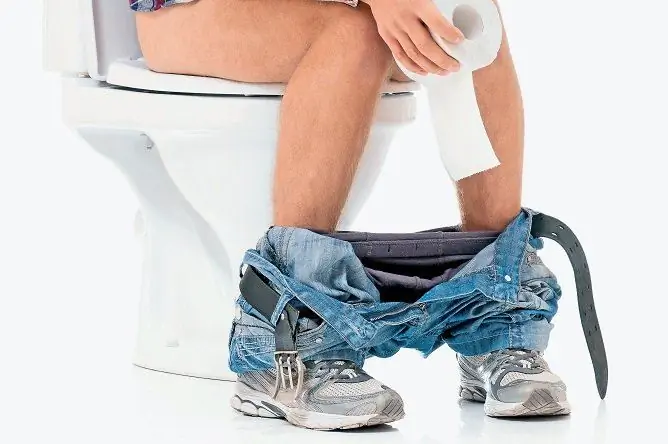 The initial stage of hemorrhoids is easily diagnosed, but requires immediate contact with a proctologist. If the treatment is prescribed on time, and the causes are eliminated, the disease will recede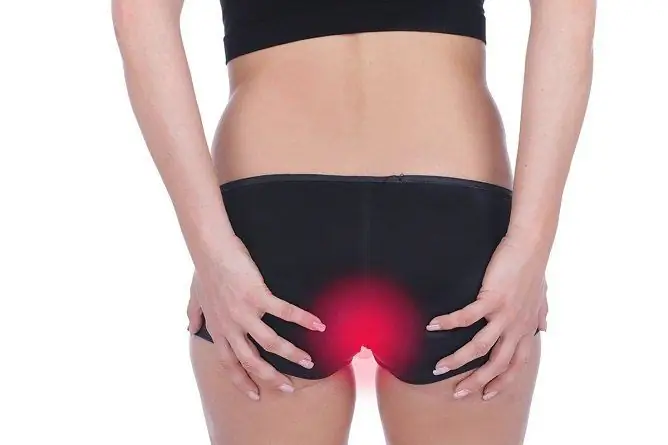 Treatment of hemorrhoids in women at home is a very relevant issue, since it develops in most during pregnancy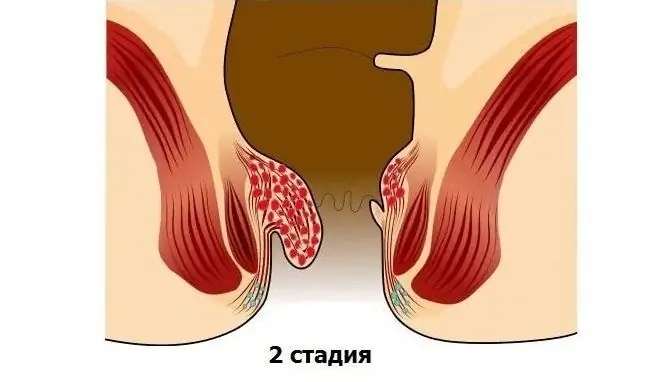 Hemorrhoids of the 2nd degree are usually treated with conservative methods. If measures are not taken at this stage, the disease will progress