Table of contents: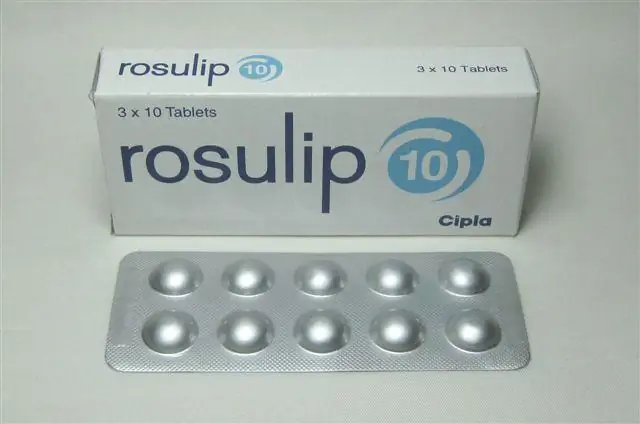 Video: Rosulip - Instructions For The Use Of Tablets, Price, Reviews, Analogues
Rosulip
Rosulip: instructions for use and reviews
1. Release form and composition
2. Pharmacological properties
3. Indications for use
4. Contraindications
5. Method of application and dosage
6. Side effects
7. Overdose
8. Special instructions
9. Application during pregnancy and lactation
10. Use in childhood
11. In case of impaired renal function
12. For violations of liver function
13. Use in the elderly
14. Drug interactions
15. Analogs
16. Terms and conditions of storage
17. Terms of dispensing from pharmacies
18. Reviews
19. Price in pharmacies
Latin name: Rosulip
ATX code: C10AA07
Active ingredient: rosuvastatin (rosuvastatin)
Producer: EGIS Pharmaceuticals PLC (Hungary)
Description and photo update: 2018-25-10
Prices in pharmacies: from 392 rubles.
Buy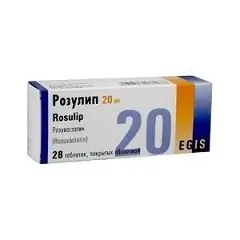 Rosulip is a hypolipidemic drug that belongs to the statin group.
Release form and composition
Rosulip is produced in the form of film-coated tablets: biconvex, round (5, 10 and 20 mg) or oval (40 mg), almost white or white, the letter "E" is engraved on one side, the number "591" on the other (5 mg), "592" (10 mg), "593" (20 mg) or "594" (40 mg), odorless or almost odorless (7 pcs. In a blister, in a cardboard box 2, 4 or 8 blisters).
1 tablet contains:
active substance: rosuvastatin zinc - 5.34; 10.68; 21.36 or 42.72 mg (equivalent to rosuvastatin in the amount of 5, 10, 20 or 40 mg, respectively);
additional components: ludipress (crospovidone, povidone, lactose monohydrate), magnesium stearate, crospovidone;
film casing: opadry II white 85F18422 (macrogol 3350, titanium dioxide, polyvinyl alcohol, talc).
Pharmacological properties
Pharmacodynamics
Rosuvastatin belongs to selective and competitive inhibitors of HMG-CoA reductase, an enzyme that accelerates the conversion of 3-hydroxy-3-methylglutaryl-coenzyme A into mevalonate, which is a precursor of cholesterol (CS). The substance increases the number of low density lipoprotein (LDL) receptors on the surface of liver cells, resulting in increased uptake and catabolism of LDL, and also blocks the production of very low density lipoproteins (VLDL) in the liver. This leads to a decrease in the total amount of VLDL and LDL particles.
Rosuvastatin reduces elevated levels of LDL-C, total cholesterol and triglycerides, and also increases the concentration of high-density lipoprotein cholesterol (HDL-cholesterol). In addition, the active substance reduces the level of apolipoprotein B (ApoB), Xc-VLDL, non-HDL cholesterol (Xs-non-HDL), triglycerides VLDL (TG-VLDL) and increases the concentration of apolipoprotein AI (ApoA-I). Also, rosuvastatin reduces the ratio of total Xs / Hs-HDL, Xs-LDL / Xs-HDL, Xs-non-HDL / Xs-HDL and the ratio of ApoV / ApoA-I.
The therapeutic effect of Rosulip is manifested within one week after the start of the course. After two weeks of treatment, the effectiveness of the drug is 90% of the maximum possible. Three weeks after the start of therapy, it is usually possible to achieve the maximum therapeutic effect, which is then maintained with regular use.
Pharmacokinetics
The maximum concentration (C max) of rosuvastatin in blood plasma is observed approximately 5 hours after its oral administration of Rosulip. Absolute bioavailability reaches approximately 20%.
The substance undergoes intensive absorption by the liver, in which the main production of Xc and the metabolism of LDL-C occurs. The volume of distribution (V d) of rosuvastatin reaches about 134 liters. Approximately 90% of the substance binds to blood plasma proteins, mainly albumin.
In the liver, rosuvastatin undergoes limited biotransformation (approximately 10%). The substance is a non-core substrate for metabolism by cytochrome P 450 enzymes. The main isoenzyme involved in the metabolism of Rosulip is CYP2C9. To a lesser extent, the isoenzymes CYP2C19, CYP2D6 and CYP3A4 are involved in the metabolic transformation of rosuvastatin. The main identified metabolites of the substance are N-desmethyl and lactone metabolites. The activity of N-desmethyl is approximately 50% lower than that of rosuvastatin, lactone metabolites are pharmacologically inactive. When the circulating HMG-CoA reductase is suppressed, rosuvastatin provides over 90% of the pharmacological activity, the rest of the effect is carried out by its metabolites.
In unchanged form, approximately 90% of the dose is excreted by the intestines and approximately 5% by the kidneys. The half-life (T ½) of the drug is about 19 hours and remains unchanged with increasing dose. Plasma clearance can reach an average of 50 l / h (coefficient of variation - 21.7%).
In the process of hepatic absorption of rosuvastatin, the Xc membrane transporter takes part, which is assigned an important role in the hepatic elimination of the drug. The systemic bioavailability of a substance increases in proportion to the dose. When Rosulip is taken several times a day, there are no changes in its pharmacokinetic parameters.
Age and gender have no significant effect on pharmacokinetics.
In the presence of mild to moderate renal failure, no significant change in the plasma level of rosuvastatin or N-desmethyl was found. In patients with severe renal insufficiency (CC below 30 ml / min), the plasma concentration of the agent was 3 times higher than in healthy volunteers, and the concentration of N-desmethyl was 9 times higher. The level of the substance in the plasma of patients who were prescribed hemodialysis exceeded that of healthy volunteers by an average of 50%.
In the course of studies in patients with liver failure in various stages (with a score below or equal to 7 on the Child-Pugh scale), an increase in T ½ of rosuvastatin was not detected. An increase in T ½ means at least 2 times was found in two patients with scores 8 and 9 on the Child-Pugh scale; patients with a score above 9 had no experience of using rosuvastatin.
When conducting comparative studies of the pharmacokinetics of rosuvastatin in patients of the Mongoloid race (Koreans, Vietnamese, Chinese, Japanese and Filipinos), an increase in the median AUC (area under the concentration-time curve) and C max was found in blood plasma by almost 2 times when compared with corresponding indicators of representatives of the Caucasian race; in Indian patients, these indicators were increased by 1.3 times. The analysis did not reveal clinically significant differences in pharmacokinetics among patients of the Caucasian and Negroid races.
Indications for use
homozygous hereditary hypercholesterolemia: as an adjunct to diet and other therapies designed to lower blood lipids (including LDL apheresis), or in cases where these treatments are ineffective;
mixed hypercholesterolemia (type IIb according to Fredrickson) or primary hypercholesterolemia (type IIa according to Fredrickson): as an addition to the diet, if adherence to this diet and the appointment of other non-drug treatments (weight loss, exercise, etc.) are insufficient;
hypertriglyceridemia (Fredrickson type IV): as an addition to diet;
atherosclerosis: in order to slow down the progression as an addition to the diet, including cases when treatment is required to reduce the concentration of total cholesterol and LDL cholesterol;
stroke, myocardial infarction, arterial revascularization and other major cardiovascular complications: to prevent their development in adult patients without clinical signs of coronary heart disease (IHD), but with an increased threat of its occurrence (age over 60 years - for women over 50 years old - for men, the concentration of C-reactive protein is 2 mg / l and higher, the presence of at least one of such additional risk factors as low levels of HDL-C, arterial hypertension, smoking, family history of early development of coronary artery disease).
Contraindications
Absolute:
active liver diseases, including a sustained increase in serum transaminase activity or any increase in serum transaminase activity exceeding the upper limit of normal (UHN) by more than 3 times;
severe functional impairment of the kidneys with creatinine clearance (CC) below 30 ml / min;
combined administration with cyclosporine;
pregnancy and lactation;
age up to 18 years;
glucose-galactose malabsorption, lactase deficiency, lactose intolerance (since the product contains lactose);
myopathy (for 10 and 20 mg);
lack of effective methods of contraception in women of reproductive age;
tendency to the occurrence of myotoxic complications (for 10 and 20 mg);
hypersensitivity to any of the constituents of the drug.
Relative (requires taking Rosulip with extreme caution):
a history of liver disease;
renal failure mild, with CC above 60 ml / min (for 40 mg);
age after 65 years;
arterial hypotension;
sepsis;
trauma, extensive surgery;
endocrine, metabolic or electrolyte disturbances in severe form, or uncontrolled seizures.
An additional absolute contraindication for 40 mg tablets and an additional relative contraindication for 10 and 20 mg tablets is the presence of the following risk factors for the development of myopathy / rhabdomyolysis:
hypothyroidism;
kidney dysfunction of moderate severity, with CC below 60 ml / min - for Rosulip 40 mg; renal failure - for 10 and 20 mg;
personal / family history of the presence of muscle diseases;
a history of myotoxicity associated with the use of other HMG-CoA reductase inhibitors or fibrates;
alcohol abuse;
conditions against which an increase in the plasma concentration of rosuvastatin in the blood is possible;
belonging to the Mongoloid race;
simultaneous use of fibrates.
Instructions for use of Rosulip: method and dosage
Rosulip is taken orally. The tablet should be swallowed whole, without chewing or crushing, and washed down with water. The lipid-lowering agent can be taken at any time of the day, regardless of food intake.
Before starting to take the drug, the patient needs to switch to a standard low-Xc diet, which he must follow throughout the course. The doctor selects the dose of rosuvastatin individually, depending on the indications and effectiveness of treatment, as well as taking into account the current recommendations for target lipid levels.
Patients who have not previously received statins or who have been transferred from other HMG-CoA reductase inhibitors are recommended to take Rosulip 1 time per day at an initial dose of 5 or 10 mg. The selection of the initial dose must be carried out, guided by the individual level of Xc and taking into account the possible development of cardiovascular complications, as well as the potential risk of undesirable effects.
If necessary, you can increase the dose 4 weeks after the start of the course. After taking a dose exceeding the initial dose for 4 weeks, its further increase to 40 mg is allowed only with a severe degree of hypercholesterolemia and an aggravation of the threat of cardiovascular complications (mainly in patients with familial hypercholesterolemia) in the case when it was not possible to achieve the desired result when using doses of 20 mg. During the period of this dose increase, as well as the subsequent administration of Rosulip at a dose of 40 mg, patients should be closely monitored by a specialist.
For persons predisposed to myopathy, when prescribing tablets of 10 and 20 mg, it is recommended to take Rosulip at an initial daily dose of 5 mg. In the presence of factors indicating a tendency to myopathy, the appointment of a drug in a dose of 40 mg is contraindicated.
In patients with moderate functional impairment of the kidneys (CC less than 60 ml / min), the initial dose of Rosulip should be 5 mg.
The initial dose for elderly patients (over 65 years of age) is 5 mg.
For representatives of the Mongoloid race, Rosulip tablets at a dose of 40 mg are contraindicated, when using tablets of 10 mg and 20 mg, it is recommended to start taking with a dose of 5 mg.
After 2–4 weeks of treatment and / or against the background of an increase in the dose, it is necessary to monitor the parameters of lipid metabolism, and, if necessary, adjust the dose.
Side effects
Violations registered during treatment with Rosulip were usually mild and transient. The frequency of side effects caused by taking rosuvastatin is dose dependent.
musculoskeletal system: often - myalgia; rarely - myopathy (including myositis) and rhabdomyolysis with or without the development of acute renal failure; with an unknown frequency - immune-mediated necrotizing myopathy, dose-dependent increase in the level of creatine phosphokinase (CPK) (observed in a small number of patients; in most cases it is asymptomatic, insignificant and temporary); extremely rare - arthralgia;
digestive system: often - abdominal pain, nausea, constipation; infrequently - transient, asymptomatic, slight increase in the activity of hepatic transaminases; rarely - pancreatitis; extremely rare - hepatitis, jaundice; with an unknown frequency - diarrhea;
nervous system: often - dizziness, headache; extremely rare - decrease / loss of memory, polyneuropathy;
immune system: rarely - hypersensitivity reactions (including angioedema);
skin and subcutaneous structures: infrequently - rash, pruritus, urticaria; with an unknown frequency - Stevens-Johnson syndrome;
respiratory system: frequency unknown - shortness of breath, cough;
urinary system: proteinuria (when receiving a dose of 10-20 mg - less than 1% of patients; when receiving a dose of 40 mg - about 3%), which, as a rule, decreases or disappears during therapy and does not mean the development of acute or aggravation of the existing kidney disease; extremely rare - hematuria;
others: often - asthenic syndrome; extremely rare - gynecomastia; with an unknown frequency - functional disorders of the thyroid gland;
laboratory parameters: rarely - thrombocytopenia; with an unknown frequency - hyperglycemia, increased levels of bilirubin, glycosylated hemoglobin, increased activity of alkaline phosphatase, gamma glutamyl transpeptidase.
During the period of treatment with some statins, the following adverse reactions were also recorded: with an unknown frequency - sleep disorders (including nightmares and insomnia), depression, sexual dysfunction; isolated cases - interstitial lung disease (especially with prolonged use).
Overdose
If an overdose is suspected, symptomatic treatment and measures aimed at maintaining the vital functions of systems and organs are prescribed. It is necessary to monitor the activity of the liver and serum levels of CPK in the blood.
The effectiveness of hemodialysis is unlikely.
special instructions
When using Rosulip at a dose of 40 mg, it is required to regularly monitor indicators of renal function.
Taking the drug, especially in doses exceeding 20 mg, can lead to myopathy, myalgia and, in rare cases, rhabdomyolysis.
It is not recommended to determine the level of CPK activity after significant physical exertion or if there are other possible reasons for the increase in CPK activity, since this may cause an incorrect interpretation of the study results. In the case when the initial level of CPK activity is significantly increased (exceeds VGN by 5 times), after 5-7 days, a second test is required. If repeated measurement confirms the initial high CPK level (5 times higher than ULN), therapy should not be started.
In the presence of factors contributing to the occurrence of rhabdomyolysis, it is necessary to carefully assess the ratio of the intended benefits and the possible risk of treatment with Rosulip and conduct clinical monitoring. Patients should be informed about the need to seek urgent medical advice if they suddenly develop muscle pain, spasms or muscle weakness, especially when accompanied by fever or malaise. In such cases, the level of CPK is set and, if it is strongly increased (5 or more times relative to ULN), or muscle symptoms are significantly pronounced and lead to daily discomfort (even with CPK activity not exceeding 5 times ULN), treatment is stopped.
If the muscle symptoms have passed and the CPK level has returned to normal, it is necessary to consider the possibility of resuming the use of Rosulip or other HMG-CoA reductase inhibitors in reduced doses and with careful monitoring of the patient's condition.
In the absence of symptoms, a regular study of CPK activity is impractical.
Signs of increased toxic effects on skeletal muscles when using Rosulip as part of a complex treatment were not observed. There are reports of an increase in the number of cases of myopathy and myositis in patients who received other inhibitors of HMG-CoA reductase in combination with fibric acid derivatives (including cyclosporine, gemfibrozil), with nicotinic acid (in doses over 1000 mg / day), azole antifungal agents, antibiotics from the macrolide group and protease inhibitors.
Since gemfibrozil aggravates the threat of myopathy when used in combination with some HMG-CoA inhibitors, its concomitant use with Rosulip is not recommended. When Rosulip is used together with fibrates or nicotinic acid in lipid-lowering doses (over 1000 mg / day), the expected benefits and the potential risks of this combination must be carefully weighed.
It is recommended to determine the level of transaminase activity before the start of the course and 3 months after its start. If the activity of transaminases in the blood serum exceeds 3 times the ULN, it is necessary to reduce the dose of rosuvastatin or stop taking it.
In case of existing hypercholesterolemia due to nephrotic syndrome or hypothyroidism, it is recommended to treat the underlying diseases before starting the course of Rosulip.
Against the background of the use of some drugs from the statin group, especially with long-term treatment, extremely rare cases of interstitial lung disease have been recorded. Symptoms of this complication include: unproductive cough, shortness of breath, deterioration of the general condition in the form of increased fatigue, weight loss and fever. If you suspect the appearance of interstitial lung disease, statin treatment should be abandoned.
Influence on the ability to drive vehicles and complex mechanisms
Patients driving vehicles or other complex mechanisms during the period of therapy with Rosulip are advised to be careful, since rosuvastatin can cause dizziness.
Application during pregnancy and lactation
Rosulip is contraindicated during pregnancy and during breastfeeding.
If pregnancy is diagnosed during therapy, the drug must be stopped immediately. Women of childbearing age need to use adequate contraception during treatment. In view of the fact that Xc and the products of its biosynthesis are of great importance for the development of the fetus, the possible threat of inhibition of HMG-CoA reductase outweighs the benefits of drug therapy.
Women who need to use Rosulip during lactation should stop breastfeeding, since there is no data on the excretion of rosuvastatin in breast milk.
Pediatric use
In the pediatric population, the effectiveness and safety of Rosulip have not been proven. The experience of using rosuvastatin for this category of patients is limited to a small number of patients aged 8 years and older with a homozygous form of hereditary hypercholesterolemia.
Children and adolescents under 18 years old are contraindicated to take the drug.
With impaired renal function
In the presence of severe renal failure (CC less than 30 ml / min), the use of Rosulip in any dose is contraindicated.
Tablets 40 mg are contraindicated in moderate renal failure (CC less than 60 ml / min), with mild degree - should be used with caution.
Tablets 10 and 20 mg for renal failure are recommended to be taken with caution. For patients with moderate functional impairment of the kidneys (CC less than 60 ml / min), the initial dose of Rosulip should be 5 mg.
For violations of liver function
According to the instructions, Rosulip is contraindicated to take in the presence of an active phase of liver disease, including with a persistent increase in the serum activity of transaminases and any increase in their activity exceeding the VGN by more than 3 times. If there is a history of liver disease, the drug should be used with caution.
Use in the elderly
People over the age of 65 years need to take Rosulip with caution. The starting dose for patients in this age group is 5 mg. There is no need to make other changes in the dose associated with the age of the patients.
Drug interactions
Interaction reactions that can be observed with the combined use of rosuvastatin with certain drugs / substances:
gemfibrozil, nicotinic acid (in lipid-lowering daily doses over 1000 mg) and other fibrates: the threat of myopathy is aggravated when these drugs are used simultaneously with other HMG-CoA reductase inhibitors; the likelihood of myopathy developing when administered as monotherapy is also possible; when combined with gemfibrozil, AUC and C max in plasma of rosuvastatin increase 2 times; when combined with these agents, the recommended dose of rosuvastatin is 5 mg (taking a dose of 40 mg with fibrates is contraindicated);
cyclosporine: AUC of rosuvastatin increases by about 7 times when compared with this indicator in healthy volunteers; C max in the plasma of rosuvastatin increases 11 times, the change in the same indicator of cyclosporin is not observed;
vitamin K antagonists (including warfarin): at the beginning of the course of rosuvastatin or with an increase in its dose, an increase in prothrombin time and international normalized ratio (INR) is possible; a decrease in the dose of rosuvastatin or its cancellation can lead to a decrease in MHO (in this case, MHO control is required);
erythromycin: C max of rosuvastatin is reduced by 30%, and AUC - by 20%, this effect is probably associated with increased intestinal motility due to the intake of erythromycin;
HIV protease inhibitors: the mechanism of drug interaction is not fully understood, however, with this combination, a significant increase in the exposure of rosuvastatin is possible; with a combined intake of 20 mg rosuvastatin with a drug containing 400 mg lopinavir and 100 mg ritonavir, the C max of rosuvastatin increased 5 times, and AUC (0-24) - 2 times (prescribe Rosulip to HIV-infected patients receiving protease inhibitors, not recommended);
ezetimibe: there was no change in AUC and C max in both drugs, but their possible pharmacodynamic interaction, leading to the development of adverse reactions, cannot be ruled out;
antacids (suspensions containing aluminum and magnesium hydroxide): C max of rosuvastatin in plasma is reduced by approximately 50%; the severity of this effect weakens when taking an antacid suspension 2 hours after taking Rosulip; the clinical significance of this interaction has not been studied;
hormone replacement therapy (HRT) / oral contraceptives: AUC of ethinyl estradiol and norgestrel increases by 26 and 34%, respectively; this effect should be taken into account when choosing the dose of oral contraceptives; there is no information on the combined use of rosuvastatin and HRT, therefore, such an increase in AUC cannot be ruled out with this combination, however, in the course of clinical studies, such a combination did not lead to the appearance of negative reactions;
digoxin: a clinically significant interaction unlikely.
Rosuvastatin is neither an inhibitor nor an inducer of cytochrome P 450 isoenzymes. There was no clinically significant interaction when Rosulip was combined with ketoconazole (an inhibitor of CYP 2A6 and CYP 3A4) or fluconazole (an inhibitor of CYP 2C9 and CYP 3A4). With the simultaneous use of itraconazole (an inhibitor of CYP 3A4) and rosuvastatin, the AUC of the latter increased by 28% (it has no clinical significance). It follows that the interaction of rosuvastatin caused by the metabolism of cytochrome P 450 is not expected.
Analogs
Rosulip's analogues are: Krestor, Rosistark, Roxera, Rosuvastatin-SZ, Akorta, Rosuvastatin, Mertenil, Suvardio, Rosucard, Rosuvastatin Canon, Tevastor, Rosart, Rustor.
Terms and conditions of storage
Store in places inaccessible to children at a temperature not exceeding 30 ° C.
The shelf life is 3 years.
Terms of dispensing from pharmacies
Dispensed by prescription.
Reviews about Rosulip
According to a few reviews, Rosulip effectively reduces the elevated level of HC in the blood, thereby lowering the risk of developing atherosclerosis and cardiovascular disorders. However, in order to achieve good results of therapy, patients receiving the drug also recommend maintaining the required level of physical activity and be sure to adhere to an appropriate diet.
The disadvantages of a lipid-lowering drug include a large list of contraindications and the development of side effects, mainly nausea and heartburn. Also, many patients express dissatisfaction with the rather high cost of Rosulip.
The price of Rosulip in pharmacies
The price for Rosulip can be on average (pack containing 28 tablets):
5 mg each: 295-490 rubles;
10 mg each: 460-760 rubles;
20 mg each: 740-1120 rubles.
Rosulip: prices in online pharmacies
Drug name
Price
Pharmacy
Rosulip 5 mg film-coated tablets 28 pcs.
392 RUB
Buy
Rosulip tablets p.p. 5mg 28 pcs.
462 r
Buy
Rosulip 20 mg film-coated tablets 28 pcs.
RUB 668
Buy
Rosulip 10 mg film-coated tablets 28 pcs.
RUB 671
Buy
Rosulip tablets p.p. 10mg 28 pcs.
696 r
Buy
Rosulip plus 10mg + 10mg capsules 30 pcs.
RUB 915
Buy
Rosulip plus capsules 10mg + 10mg 30pcs
RUB 936
Buy
Rosulip tablets p.p. 20mg 28 pcs.
1170 RUB
Buy
Rosulip plus 20mg + 10mg capsules 30 pcs.
1248 RUB
Buy
See all offers from pharmacies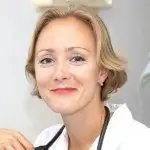 Anna Kozlova Medical journalist About the author
Education: Rostov State Medical University, specialty "General Medicine".
Information about the drug is generalized, provided for informational purposes only and does not replace the official instructions. Self-medication is hazardous to health!
Popular by topic