Table of contents: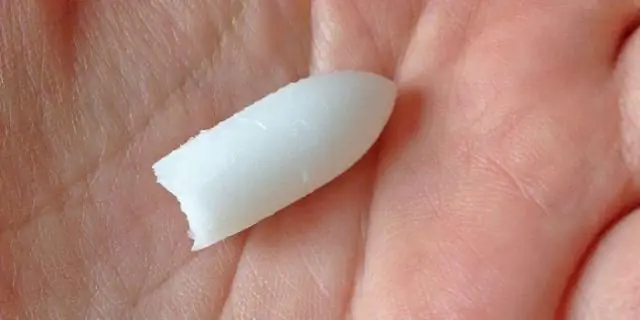 Video: Rectodelt - Instructions For Use In Children, Suppositories 100 Mg, Price, Reviews
Rectodelt
Rectodelt: instructions for use and reviews
1. Release form and composition
2. Pharmacological properties
3. Indications for use
4. Contraindications
5. Method of application and dosage
6. Side effects
7. Overdose
8. Special instructions
9. Drug interactions
10. Analogs
11. Terms and conditions of storage
12. Terms of dispensing from pharmacies
13. Reviews
14. Price in pharmacies
Latin name: Rectodelt
ATX code: H02AB07
Active ingredient: prednisone (Prednisonum)
Manufacturer: VEYNS, CJSC (Russia)
Description and photo update: 2019-05-12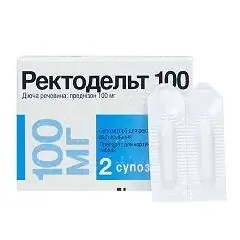 Rectodelt is a glucocorticosteroid (GCS).
Release form and composition
Dosage form - rectal suppositories: white or almost white, torpedo-shaped, with a smooth surface (in a cardboard box 1 polyvinyl chloride strip containing 2, 4 or 6 suppositories, and instructions for use of Rectodelt).
Composition of 1 suppository:
active substance: prednisone - 100 mg;
auxiliary component: solid fat - 1041 mg.
Pharmacological properties
Pharmacodynamics
Rectodelt has anti-inflammatory, anti-allergic, anti-shock and immunosuppressive properties.
The pharmacological actions of the drug include:
stabilization of cell membranes, including lysosomal;
decrease in the release of proteolytic enzymes from lysosomes (inhibition of the alteration phase and limitation of the focus of inflammation);
inhibition of phospholipase A 2;
violation of the liberation of arachidonic acid (as a result, the synthesis of leukotrienes, hydroxyacids and prostaglandins is inhibited);
inhibition of hyaluronidase activity;
decreased activity of fibroblasts (inhibition of the proliferation phase) and capillary permeability (inhibition of the exudation phase);
suppression of the synthesis and secretion of adrenocorticotropic hormone and, secondarily, the synthesis of endogenous GCS;
influence on water-salt, protein and carbohydrate metabolism.
The anti-toxic effect of the drug is due to a decrease in the permeability of cell membranes and an acceleration of the inactivation of toxic substances in the liver; anti-shock - a stimulating effect on cardiac activity, an increase in the reaction of blood vessels to endogenous and exogenous vasoconstrictor substances and water / sodium retention; antiallergic - suppression of antibody production, a decrease in the synthesis of leukotrienes and a violation of mast cell degranulation; immunosuppressive - inhibition of the release of cytokines (interferon gamma, interleukin-1 and interleukin-2) from macrophages and lymphocytes.
Pharmacokinetics
With the rectal administration of suppositories, more than 20% of the drug is absorbed. In the presence of lesions or inflammation of the rectal mucosa, absorption may increase.
Prednisone is an inactive drug. Its metabolism occurs in the liver with the formation of an active metabolite - prednisolone, which exhibits pharmacological activity. Most of the active metabolite (up to 90%) in plasma is in a complex with proteins. It undergoes further transformations in the bronchi, kidneys and liver to oxidized forms, forming conjugates with sulfuric and glucuronic acids. Excretion of prednisone (mainly in an inactive form) is carried out by the kidneys.
Increasing the dose of the drug increases its volume of distribution, total clearance, elimination half-life and the degree of protein binding.
Indications for use
Suppositories Rectodelt 100 mg are prescribed for the treatment of viral (false) croup in children in cases where the use of other routes of prednisone administration is not possible.
Contraindications
The appointment of Rectodelt for children is contraindicated in case of individual intolerance to the components that make up it.
Rectodelt, instructions for use: method and dosage
Suppositories are administered rectally (into the rectum).
Before using the suppository, you should wash your hands and free it from the contour packaging (cut it along the contour with scissors). After that, it is inserted with a pointed end into the anus, as deep as possible. For more convenient administration of the drug, the child should be squatted or bent.
In order to stop suffocation and coughing fits, 1 Rectodel suppository per day (100 mg of prednisone) is used. It is allowed to introduce another 1 suppository (if necessary) on the same day or the next day. Further use of the drug is not recommended. The total dose should not exceed two suppositories (200 mg of prednisone), and the duration of therapy should not exceed two days.
It should be taken into account that an increase in the dose of Rectodelt for children or the duration of its use may contribute to the development of serious side effects, including Itsenko-Cushing's syndrome.
The drug is not intended for continuous or course therapy.
Side effects
Short-term treatment with Rectodelt can lead to the appearance of allergic reactions and the development of burning, itching and irritation at the injection site of the suppository.
Overdose
An overdose of Rectodelt increases the risk of adverse events from the water-salt balance, the metabolic system and the endocrine system.
special instructions
Do not exceed the recommended dose or duration of the drug, as this can lead to the development of serious side effects. Rectodelt cannot be used for continuous or course therapy.
The anticipated benefits of treatment should be weighed against possible adverse events.
Drug interactions
Possible interactions of prednisone with other substances / drugs:
oral anticoagulants (coumarin derivatives), oral antihypertensive and hypoglycemic agents, insulin: their effect may be weakened;
praziquantel, salicylates: their content in the blood may decrease;
enzyme inducers (rifampicin, primidone, phenytoin: can reduce the effect of GCS;
estrogens, hormonal contraceptives: can enhance the clinical effect of the drug;
nitrates, tricyclic antidepressants, antihistamines, atropine or other M-anticholinergics: intraocular pressure may increase;
cardiac glycosides, laxatives, diuretics, azathioprine, carbutamide, antipsychotic drugs, steroid anabolic steroids, oral contraceptives, estrogens, androgens, non-steroidal anti-inflammatory drugs: the risk of undesirable effects of GCS (in the form of digitalis intoxication, erythematosus, hypocalemia, erythematosus, intoxication, hypokalemia, erosive and ulcerative lesions and bleeding from the gastrointestinal tract);
angiotensin-converting enzyme inhibitors: changes in blood count are possible;
somatotropin: its effect may be weakened;
cyclosporine: the likelihood of cerebral seizures increases;
mefloquine, hydroxychloroquine, chloroquine: the likelihood of developing cardiomyopathies and myopathies increases.
Analogs
The analogue of Rectodelt is Prednisone.
Terms and conditions of storage
Store in a place protected from light and moisture at temperatures up to 25 ° C. Keep out of the reach of children.
The shelf life is 3 years.
Terms of dispensing from pharmacies
Dispensed by prescription.
Reviews about Rectodelta
According to reviews, Rectodelt is a safe, effective and fast-acting drug used in the treatment of spasms of the bronchi and larynx, attacks of stenosing laryngotracheitis and obstructive bronchitis in children.
Among the disadvantages of Rectodelt candles, their high cost is mainly noted.
Price for Rectodelt in pharmacies
The approximate price for Rectodelt 100 mg (2 suppositories in the package) is 2290 rubles.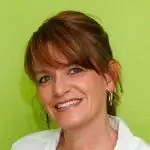 Maria Kulkes Medical journalist About the author
Education: First Moscow State Medical University named after I. M. Sechenov, specialty "General Medicine".
Information about the drug is generalized, provided for informational purposes only and does not replace the official instructions. Self-medication is hazardous to health!
Popular by topic