Table of contents: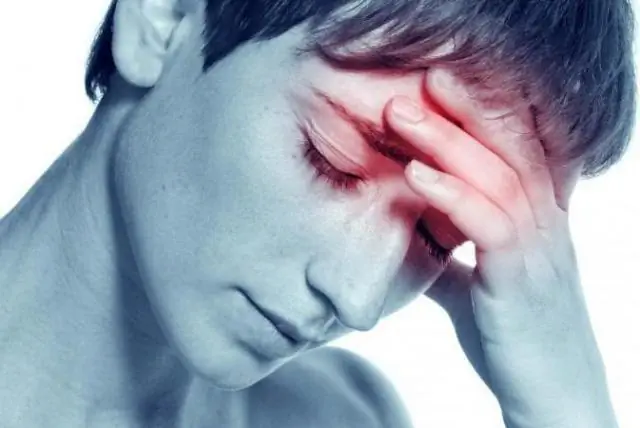 Video: Noliprel A - Instructions For Use, Price, Reviews, Tablet Analogs
Noliprel A
Latin name: Noliprel A
ATX code: C09BA04
Active ingredient: perindopril arginine + indapamide (Perindopril Arginine + Indapamide)
Producer: Laboratoires Servier Industrie (France)
Description and photo update: 2018-27-11
Prices in pharmacies: from 510 rubles.
Buy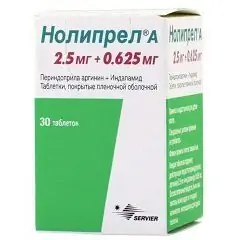 Noliprel A is a combined antihypertensive drug with a diuretic effect.
Release form and composition
The drug is produced in the form of film-coated tablets: oblong, white, with a risk on both sides (14 or 30 pcs. In a polypropylene bottle equipped with a dispenser and a stopper containing a moisture-absorbing gel; in a cardboard box with first opening control 1 bottle by 14 pcs., 1 or 3 vials of 30 pcs.; for hospitals - in a cardboard pallet, 30 bottles each, in a cardboard box with first opening control 1 pallet and instructions for use of Noliprel A).
1 tablet contains:
active ingredients: perindopril arginine - 2.5 mg (corresponds to the content of perindopril in the amount of 1.6975 mg); indapamide - 0.625 mg;
additional substances: lactose monohydrate, colloidal anhydrous silicon dioxide, sodium carboxymethyl starch (type A), maltodextrin, magnesium stearate;
film casing: premix for SEPIFILM 37781 RBC casing [glycerol, macrogol 6000, hypromellose, titanium dioxide (E171), magnesium stearate], macrogol 6000.
Pharmacological properties
Pharmacodynamics
Noliprel A is a combined drug, the active ingredients of which are an angiotensin-converting enzyme (ACE) inhibitor and a diuretic, which is part of the group of sulfonamide derivatives. Noliprel A has pharmacological properties due to the pharmacological efficacy of each of its active components, as well as their additive action.
Perindopril is an ACE (kinase II) inhibitor. This enzyme belongs to exopeptidases that convert angiotensin I into the vasoconstrictor substance angiotensin II, as well as the destruction of the peptide bradykinin, which dilates blood vessels, to an inactive heptapeptide.
The result of the action of perindopril is:
decreased secretion of aldosterone;
increase in renin activity in blood plasma according to the principle of negative feedback;
decrease in total peripheral vascular resistance (OPSS), with prolonged use, associated mainly with the effect on the vessels in the muscles and kidneys.
These effects do not lead to salt and fluid retention or the development of reflex tachycardia. Perindopril demonstrates a hypotensive effect at both low and normal renin activity in blood plasma. It also helps to normalize the work of the heart muscle, reducing pre- and afterload. In patients with chronic heart failure (CHF) it helps to reduce the systemic vascular resistance, decrease filling pressure in the left and right ventricles of the heart, increase cardiac output, and increase muscle peripheral blood flow.
Indapamide - a diuretic belonging to the group of sulfonamides, has pharmacological properties similar to those of thiazide diuretics. As a result of the suppression of the reabsorption of sodium ions in the cortical segment of Henle's loop, the substance promotes an increase in the excretion of chlorine, sodium, and, to a lesser extent, magnesium and potassium ions by the kidneys, leading to an increase in urine output and a decrease in blood pressure (BP).
Noliprel A is characterized by the manifestation of a dose-dependent hypotensive effect for 24 hours on both diastolic and systolic blood pressure in the standing and lying position. A stable decrease in blood pressure is achieved less than one month after the start of treatment and is not accompanied by the appearance of tachycardia. Refusal to take the drug does not lead to withdrawal syndrome.
Noliprel A provides a decrease in the degree of left ventricular hypertrophy (LVH), an improvement in the elasticity of the arteries, a decrease in systemic vascular resistance, does not affect lipid metabolism [triglycerides, total cholesterol, low density lipoprotein cholesterol (LDL) and high (HDL) density].
The effect of the combined use of perindopril and indapamide on LVOT is established in comparison with enalapril. In patients with LVH and hypertension taking perindopril erbumine 2 mg (which is equivalent to perindopril arginine at a dose of 2.5 mg) / indapamide 0.625 mg or enalapril 10 mg 1 time per day, with an increase in the dose of perindopril erbumine to 8 mg (equivalent to perindopril arginine up to 10 mg) / indapamide up to 2.5 mg or enalapril up to 40 mg 1 time per day, in the perindopril / indapamide group, a more pronounced decrease in the left ventricular mass index (LVMI) was recorded as compared with the enalapril group. The most significant effect on LVMI was observed during therapy with perindopril with erbumin 8 mg / indapamide 2.5 mg.
Also, a more pronounced antihypertensive effect was recorded with combined treatment with perindopril and indapamide compared with enalapril.
In patients with type 2 diabetes mellitus [average values: blood pressure - 145/81 mm Hg. Art., body mass index (BMI) - 28 kg / m², glycosylated hemoglobin (HbA1c) - 7.5%, age - 66 years] studied the effect on the main micro- and macrovascular complications during therapy with a fixed combination of perindopril / indapamide as adjuncts to standard treatment for glycemic control; as well as intensive glycemic control (IGC) strategies (target HbA1c <6.5%). Arterial hypertension was diagnosed in 83% of patients, macro- and microvascular complications - in 32 and 10%, respectively, microalbuminuria - in 27%. The overwhelming majority of patients at the time of their involvement in research received hypoglycemic therapy, 90% of patients - oral antidiabetic drugs, 1% - insulin therapy, 9% - diet therapy only.
During the 6 weeks of the introductory period, patients used perindopril / indapamide, then they were sent to the standard glycemic control group or to the IGC group (Diabeton MV with an allowable dose increase to a maximum of 120 mg per day, or with the additional intake of another antidiabetic agent). In the IGC group (mean follow-up period - 4.8 years, mean HbA1c - 6.5%), when compared with the standard control group (mean HbA1c - 7.3%), there was a significant decrease (by 10%) in the relative risk of the combined frequency macro- and microvascular complications. The result of antihypertensive therapy did not depend on the success noted against the background of IHC.
Perindopril shows good efficacy in the treatment of hypertension of any severity. The antihypertensive effect reaches a maximum 4–6 hours after a single oral dose and lasts for more than 24 hours. Significant (about 80%) residual inhibition of ACE is observed 24 hours after administration. If it is necessary to add a thiazide diuretic to therapy, it enhances the severity of the antihypertensive effect. Also, the combination of an ACE inhibitor and a thiazide diuretic reduces the risk of hypokalemia with concomitant use of diuretics.
The antihypertensive effect of indapamide is manifested when it is used in doses leading to a minimal diuretic effect, and is due to an improvement in the elasticity of large arteries and a decrease in systemic vascular resistance. It reduces LVOT, does not affect the plasma concentration of blood lipids (total cholesterol, triglycerides, LDL, HDL) and carbohydrate metabolism (including patients with concomitant diabetes mellitus).
Pharmacokinetics
The pharmacokinetic properties of the active components of Noliprel A, when used in combination, do not differ from the properties of these substances when taken as monotherapy drugs.
Perindopril
When used orally, the substance is rapidly absorbed, bioavailability is 65–70%. Approximately 20% of the total dose of absorbed perindopril is converted to its active metabolite, perindoprilat. Taking the drug with meals leads to a weakening of the metabolic transformation of perindopril into perindoprilat (this reaction has no significant clinical significance). The maximum concentration (C max) of the substance in the blood plasma after oral administration is noted after 3-4 hours. Plasma protein binding is less than 30% and depends on the concentration of the substance in the blood.
In associated with ACE perindoprilat dissociation is slower, resulting in an effective half-life (T 1/2) of 25 hours. With repeated use of Noliprel A, perindoprilat does not cumulate, and its T 1/2 corresponds to the period of activity. Its equilibrium state is noted after 4 days. The substance is excreted by the kidneys, T 1/2 of the metabolite is 3-5 hours.
Perindopril crosses the placental barrier.
Indapamide
Indapamide is completely rapidly absorbed from the gastrointestinal tract (GIT), C max in blood plasma is observed 1 hour after oral administration. It binds to plasma proteins by 79%, T 1/2 averages 19 hours (14-24 hours).
Repeated administration of Noliprel A does not lead to the cumulation of indapamide. Up to 70% of the dose taken is excreted by the kidneys, 22% - through the intestines in the form of inactive metabolites.
Indications for use
essential hypertension;
reducing the threat of macrovascular complications and microvascular complications (from the kidneys) from cardiovascular lesions, against the background of arterial hypertension in patients with type 2 diabetes mellitus.
Contraindications
Absolute:
severe hepatic impairment (including with a tendency to encephalopathy);
stenosis of an artery of a single kidney, bilateral stenosis of the renal arteries;
severe renal failure [creatinine clearance (CC) below 30 ml / min];
hypokalemia;
hereditary / idiopathic angioedema;
a history of indications of angioedema (including during therapy with other ACE inhibitors);
pregnancy, lactation period;
combined use with antiarrhythmic drugs that can cause pirouette-type arrhythmias, as well as drugs that prolong the QT interval;
hypersensitivity to any of the constituents of Noliprel A or to other ACE inhibitors and sulfonamides.
Simultaneous use with potassium and lithium preparations, potassium-sparing diuretics is not recommended, as well as prescribing to patients if they have an increased plasma concentration of potassium in their blood.
You should not use Noliprel A in patients with untreated uncompensated heart failure or on hemodialysis due to lack of sufficient clinical experience.
Relative (Noliprel A tablets should be taken with extreme caution):
CHF stage IV according to the NYHA classification (constant medical supervision must be provided, therapy must be started with the minimum effective dose);
cerebrovascular diseases, angina pectoris, blood pressure lability;
hypertrophic cardiomyopathy / aortic valve stenosis;
systemic connective tissue diseases (including scleroderma, systemic lupus erythematosus);
renovascular hypertension;
reduced BCC (hemodialysis, diuretic therapy, vomiting, diarrhea, salt-free diet);
oppression of bone marrow hematopoiesis;
hyperuricemia (especially accompanied by urate nephrolithiasis and gout);
treatment with immunosuppressants (due to the increased risk of agranulocytosis, neutropenia);
diabetes mellitus (due to the threat of a spontaneous increase in the concentration of potassium in the blood);
condition after kidney transplantation;
hemodialysis using high-flow membranes or desensitization, the period before the LDL apheresis procedure (to prevent the possible development of an anaphylactoid reaction, it is necessary to temporarily stop therapy 24 hours before the apheresis procedure);
elderly age;
lactase deficiency, glucose-galactose malabsorption syndrome or galactosemia (since the product contains lactose monohydrate);
age up to 18 years.
Noliprel A, instructions for use: method and dosage
Noliprel A tablets are taken orally 1 time per day, 1 pc., Preferably in the morning before meals.
If possible, it is recommended to start with the selection of doses of each active ingredient included in the preparation. If clinically necessary, it is allowed to prescribe a combination therapy with Noliprel A immediately after monotherapy.
In case of arterial hypertension in patients with type 2 diabetes mellitus (to reduce the risk of complications of cardiovascular diseases), 3 months after the start of the course of treatment, with good tolerance, it is possible to increase the daily dose to 2 tablets taken 1 time per day.
Side effects
cardiovascular system: often - a significant decrease in blood pressure, including orthostatic hypotension; extremely rare - cardiac arrhythmias, such as ventricular tachycardia, bradycardia, atrial fibrillation, as well as myocardial infarction and angina pectoris, due to an excessive decrease in blood pressure in high-risk patients; with an unknown frequency - pirouette-type arrhythmia, sometimes fatal;
digestive system: often - dry mouth, vomiting, abdominal pain / epigastric pain, nausea, taste disturbances, dyspepsia, loss of appetite, diarrhea, constipation; extremely rarely - cholestatic jaundice, angioedema of the intestine, pancreatitis; with an unknown frequency - hepatitis, hepatic encephalopathy against the background of liver failure;
respiratory system, chest and mediastinal organs: often - dry cough when using ACE inhibitors, shortness of breath; infrequently - bronchospasm; extremely rare - rhinitis, eosinophilic pneumonia;
skin and subcutaneous fat: often - itching, skin rash, maculopapular rash; infrequently - urticaria; angioneurotic edema of the lips, face, limbs, vocal folds and / or larynx, mucous membrane of the tongue; hypersensitivity reactions in patients prone to allergic and broncho-obstructive responses; purpura, in acute form of systemic lupus erythematosus - worsening of its course; extremely rare - toxic epidermal necrolysis, erythema multiforme, Stevens-Johnson syndrome; isolated cases - photosensitivity reactions;
organ of vision: often - visual impairment;
organ of hearing: often - tinnitus;
nervous system: often - dizziness, vertigo, headache, paresthesia, asthenia; infrequently - mood lability, sleep disturbance; extremely rarely - confusion of consciousness; with an unknown frequency - fainting;
circulatory and lymphatic systems: extremely rarely - hemolytic anemia, aplastic anemia, leukopenia, neutropenia (it is dose-dependent and is caused by the presence of concomitant lesions, especially systemic connective tissue diseases), thrombocytopenia, agranulocytosis; anemia can occur in patients on hemodialysis or after kidney transplantation; the decrease in hemoglobin concentration in this case will be the more significant, the higher its initial level; a slight decrease in the hemoglobin index can be observed during the first 6 months of therapy, then the level of its content stabilizes, and is fully restored after the completion of the admission;
reproductive system: infrequently - impotence;
urinary system: infrequently - renal failure; extremely rare - acute renal failure;
musculoskeletal system and connective tissue: often - muscle spasms;
general disorders and symptoms: often - asthenia; infrequently - hyperhidrosis (increased sweating);
laboratory parameters: hyperkalemia, mainly transient; a slight increase in the level of creatinine in blood plasma and urine, which passes after discontinuation of therapy and most often occurs in the presence of renal failure, renal artery stenosis and in the treatment of arterial hypertension with diuretics; rarely, hypercalcemia; with an unknown frequency - an increase in the QT interval on the electrocardiogram (ECG), an increase in the level of glucose and uric acid in the blood, an increase in the activity of liver enzymes, hypokalemia; hypovolemia and hyponatremia, causing dehydration and orthostatic hypotension; simultaneous hypochloremia can provoke metabolic alkalosis of a compensatory nature (the probability and severity of this disorder is low).
Overdose
Symptoms of an overdose of Noliprel A may include: a pronounced decrease in blood pressure (sometimes accompanied by such disorders as vomiting, nausea, convulsions, drowsiness, dizziness), confusion, oliguria (due to hypovolemia, it can turn into anuria). It is also possible to develop electrolyte disorders - hypokalemia, hyponatremia. In this condition, it is recommended to carry out emergency measures to ensure the elimination of the drug from the body: gastric lavage and / or intake of activated charcoal and further restoration of water-electrolyte balance.
With a pronounced decrease in blood pressure, the patient should take a supine position with his legs raised. If necessary, to correct hypovolemia, intravenous (IV) infusion of 0.9% sodium chloride solution is prescribed. The active metabolite of perindopril can be removed from the body by dialysis.
special instructions
At the beginning of treatment with perindopril and indapamide in the minimum doses allowed for use, which the patient has not previously received, an increased risk of idiosyncrasy cannot be excluded. You can minimize the likelihood of developing this reaction by carefully monitoring the patient's condition.
The appearance of hyponatremia is associated with the threat of sudden onset of arterial hypotension, especially in the presence of stenosis of the artery of a single kidney and bilateral stenosis of the renal arteries. It is necessary to take into account possible clinical signs of dehydration and a decrease in the content of electrolytes in the blood with the development of vomiting or diarrhea and to monitor the plasma electrolyte level in such cases. Before starting therapy, as well as regularly during the period of its implementation, the level of sodium ions in plasma should be monitored.
Against the background of severe arterial hypotension, intravenous infusion of 0.9% sodium chloride solution may be required.
Temporary arterial hypotension is not a contraindication to continue taking Noliprel A. After normalization of blood pressure and restoration of the BCC, treatment can be resumed using lower doses of the drug or using its active substances in monotherapy.
The combined use of perindopril and indapamide cannot prevent the occurrence of hypokalemia, especially in patients with renal failure or diabetes mellitus. During the course, you should regularly monitor the level of potassium in the blood plasma.
Against the background of treatment with ACE inhibitors, a dry, long-lasting cough may occur, which passes after their cancellation. If this adverse reaction occurs, its possible iatrogenic nature should be considered. At the discretion of the attending physician, if therapy with perindopril is necessary, the drug can be continued.
The use of ACE inhibitors leads to blockade of the renin-angiotensin-aldosterone system (RAAS), and can therefore cause a sharp decrease in blood pressure and / or an increase in plasma creatinine concentration, indicating the occurrence of functional renal failure. Most often, these reactions are noted while taking the first dose or during the first 14 days of the course. These violations can sometimes be recorded at other periods of therapy, when resuming treatment in such cases, the drug should be taken in a lower dose, which can be gradually increased in the future.
During therapy with Noliprel A, in rare cases, the development of angioedema of the glottis and / or larynx, tongue, lips, face, extremities was recorded. In the event of this complication, treatment should be stopped immediately and the patient's condition should be monitored until the symptoms are completely resolved. If the swelling has spread to the face and lips, the symptoms usually resolve on their own, although antihistamines are recommended if necessary. Angioneurotic edema, leading to laryngeal edema, increases the risk of death. When the edema spreads to the glottis and / or larynx (tongue), the risk of airway obstruction increases. In this case, an urgent need to inject adrenaline (epinephrine) subcutaneously at a dilution of 1: 1000 (0.3 / 0,5 ml) and take measures to ensure airway patency.
Noliprel A should be taken with caution by persons prone to allergic reactions and undergoing desensitization procedures. Patients receiving immunotherapy with hymenoptera venom should avoid taking ACE inhibitors. To prevent anaphylactoid reaction, you need to temporarily stop taking an ACE inhibitor at least 24 hours before the start of the procedure.
If surgery is necessary and general anesthesia is required, perindopril should be discontinued 24 hours before surgery. The anesthesiologist should be informed about the patient being treated with an ACE inhibitor.
Treatment with thiazide / thiazide-like diuretics is associated with the risk of hypokalemia. The development of the latter (less than 3.4 mmol / l) should be avoided in the following categories of patients at high risk: patients with heart failure, prolonged QT interval, coronary artery disease, liver cirrhosis, peripheral edema or ascites, as well as elderly patients who are debilitated or receiving combined drug therapy. All patients at risk need regular monitoring of the plasma content of potassium ions in the blood. The first control of the level of concentration of potassium ions should be carried out during the first week of the course.
Cases of photosensitivity reactions have been reported with the use of thiazide diuretics. It is necessary to stop taking Noliprel A if this side effect develops. If therapy needs to be resumed, it is recommended to protect exposed skin from sun exposure or artificial UV rays.
When doping control in athletes, indapamide can lead to a positive reaction.
Influence on the ability to drive vehicles and complex mechanisms
The active ingredients of Noliprel A do not affect the ability to drive vehicles or other mechanisms. At the same time, some patients may experience individual reactions due to a decrease in blood pressure, especially at the beginning of the course or when other antihypertensive drugs are included in therapy. In this case, the ability to concentrate and the speed of psychomotor reactions may be reduced.
Application during pregnancy and lactation
The use of Noliprel A during pregnancy is contraindicated. When planning or the onset of pregnancy during the period of therapy, its intake should be stopped immediately and treatment with other antihypertensive drugs should be prescribed.
Adequate controlled studies of the use of ACE inhibitors in the first trimester of pregnancy have not been conducted. According to the limited data available, their use did not lead to fetal malformations associated with embryotoxicity. At the same time, it is impossible to completely exclude the risk of an adverse effect of the drug on the fetus in this period.
It has been proven that in the II-III trimesters of pregnancy, prolonged exposure to ACE inhibitors on the fetus can cause a violation of its development (slowing of ossification of the skull bones, oligohydramnios, decreased renal function), and in a newborn - complications in the form of renal failure, arterial hypotension, hyperkalemia. Long-term use in the third trimester of thiazide diuretics can provoke hypovolemia in the mother and a decrease in uteroplacental blood flow, which aggravates the threat of fetoplacental ischemia and developmental delay in the fetus. In some cases, against the background of diuretic therapy shortly before childbirth, the development of hypoglycemia and thrombocytopenia was noted in newborns.
If in the II-III trimester of pregnancy a woman took Noliprel A, it is recommended to conduct an ultrasound scan to assess the condition of the skull and kidney function in the newborn, as well as provide him with careful medical supervision in connection with the risk of possible development of arterial hypotension.
During breastfeeding, taking Noliprel A is contraindicated. It has been established that indapamide passes into breast milk and can cause hypersensitivity to sulfonamide derivatives, hypokalemia and kernicterus in an infant. Taking thiazide diuretics can lead to a decrease in the amount of breast milk or suppression of lactation.
Pediatric use
Patients under 18 years of age should not take Noliprel A, since there are no data confirming the efficacy and safety of using its active component, perindopril, in the form of a monotherapy drug or as part of complex therapy, in children and adolescents.
With impaired renal function
In the presence of severe renal failure (CC below 30 ml / min), the drug is contraindicated. Patients with moderate severity of renal failure (CC 30-60 ml / min) are recommended to start therapy with adequate doses of Noliprel A drugs as monotherapy. Patients with CC equal to or exceeding 60 ml / min do not need to adjust the dose. During the treatment period, constant monitoring of the level of creatinine and potassium in plasma is necessary.
In some cases, in the absence of previous obvious functional disorders of the kidneys during therapy, laboratory signs of functional renal failure may be found, in which treatment should be discontinued. In case of further resumption of combination therapy, low doses of drugs should be used or these drugs should be prescribed in monotherapy.
Renal failure predominantly occurs in patients with severe CHF or underlying renal impairment, including renal artery stenosis.
For violations of liver function
In the presence of severe hepatic impairment, the use of Noliprel A is contraindicated. Patients with moderate hepatic impairment do not require dose adjustment.
In the case of existing violations of the liver, taking thiazide / thiazide-like diuretics can cause the development of hepatic encephalopathy. If this complication occurs, therapy should be stopped immediately. In rare cases, cholestatic jaundice has been reported during treatment with ACE inhibitors. Against the background of the progression of this syndrome (the mechanism of which is unclear), the threat of rapid development of liver necrosis, sometimes with a fatal outcome, is aggravated. With a significant increase in the activity of liver enzymes or the occurrence of jaundice during therapy with ACE inhibitors, it is necessary to stop taking the latter and consult a doctor.
Use in the elderly
Elderly patients, before starting treatment with Noliprel A, need to assess the functional activity of the kidneys and the concentration of potassium in the blood plasma. At the beginning of the course, the dose is selected taking into account the degree of decrease in blood pressure, especially with dehydration and loss of electrolytes. Such measures prevent a sharp drop in blood pressure.
Drug interactions
Combinations not recommended:
lithium preparations: the risk of a reversible increase in the level of lithium in the blood plasma and the associated toxic effects while taking ACE inhibitors increases; the combined use of thiazide diuretics can lead to a further increase in the concentration of lithium and an increase in the risk of manifestations of its toxicity; this combination is not recommended, if necessary, the plasma level of lithium should be carefully monitored;
triamterene, spironolactone, amiloride (potassium-sparing diuretics) and potassium preparations: the loss of potassium by the kidneys decreases due to the action of ACE inhibitors and the concentration of potassium in the blood serum increases significantly (up to death); this combination is not recommended; if necessary, their combined use with an ACE inhibitor requires regular monitoring of the potassium content and ECG parameters.
Possible interaction reactions requiring special attention while using the following substances / preparations with Noliprel A:
disopyramide, hydroquinidine, quinidine, dofetilide, amiodarone, bretylium tosylate, ibutilide, sotalol (antiarrhythmics); cyamemazine, chlorpromazine, thioridazine, levomepromazine, trifluoperazine (neuroleptics); tiapride, sultopride, amisulpride, sulpiride (benzamides); haloperidol, droperidol (butyrophenones); pimozide, bepridil, diphemanil methyl sulfate, cisapride, halofantrine, erythromycin (i.v.), pentamidine, moxifloxacin, mizolastine, vincamine (i.v.), sparfloxacin, astemizole, methadone, terfenadine, other substances / arrhythmias such as those that can lead to pirouette: the threat of developing hypokalemia increases when interacting with indapamide; combined use should be avoided; if necessary, combination therapy requires monitoring the QT interval and correcting hypokalemia;
cardiac glycosides: their toxic effect increases against the background of hypokalemia; it is recommended to monitor the ECG parameters and the plasma potassium content, correction of therapy may be required;
amphotericin B (i.v.), glucocorticoids (GCS) and mineralocorticosteroids (systemic action); laxatives that activate intestinal motility; tetracosactide: the threat of hypokalemia is aggravated, due to the additive effect; monitoring of plasma potassium is necessary; patients who are simultaneously receiving cardiac glycosides need careful monitoring;
antidiabetic oral drugs, sulfonylurea derivatives: in patients with diabetes mellitus, their hypoglycemic effect and insulin increase while taking ACE inhibitors; the appearance of hypoglycemia was noted very rarely (due to an increase in glucose tolerance and a decrease in the need for insulin); glucose levels should be monitored;
non-steroidal anti-inflammatory drugs (NSAIDs), including acetylsalicylic acid in daily doses of more than 3000 mg: possibly weakening of the antihypertensive, diuretic and natriuretic action; in the case of significant fluid loss due to a decrease in the glomerular filtration rate, the risk of acute renal failure increases; before starting therapy, it is necessary to restore the water balance and regularly monitor the activity of the kidneys at the beginning of the course;
baclofen: the hypotensive effect may increase; it is necessary to control blood pressure and renal function, as well as, if necessary, adjust the doses of antihypertensive drugs.
Interaction reactions requiring attention with the combined use of perindopril and indapamide with the following drugs / preparations:
means for general anesthesia: the antihypertensive effect is enhanced when combined with ACE inhibitors;
immunosuppressants and cytostatics, systemic corticosteroids, procainamide, allopurinol: during treatment with ACE inhibitors, the risk of leukopenia increases;
other antihypertensive drugs: an increase in the antihypertensive effect is possible;
gold preparations with intravenous administration (for example, sodium aurothiomalate): when combined with perindopril, a symptom complex appears, including arterial hypotension, vomiting, nausea, hyperemia of the facial skin;
thiazide and loop diuretics (in high doses): hypovolemia and arterial hypotension may develop;
tetracosactide, corticosteroids: a decrease in the hypotensive effect is possible (as a result of fluid and sodium ion retention);
antipsychotics (neuroleptics), tricyclic antidepressants: the antihypertensive effect increases, the risk of orthostatic hypotension increases (due to the additive effect);
iodine-containing contrast agents (especially in high doses): the threat of acute renal failure as a result of dehydration caused by taking diuretic drugs is aggravated; fluid loss should be replenished before using these substances;
metformin: the risk of developing lactic acidosis increases; if the level of creatinine in the blood plasma in men is 15 mg / l (135 μmol / l), and in women - 12 mg / l (110 μmol / l), metformin should not be used;
cyclosporine: an increase in the concentration of creatinine in the blood plasma is possible even with normal levels of water and sodium ions;
calcium salts: the risk of developing hypercalcemia is aggravated due to a decrease in the excretion of calcium ions by the kidneys.
Analogs
Analogs of Noliprel A are Co-Parnavel, Noliprel forte, Perindapam, Noliprel A Bi-forte, Co-Perineva, Perindid, Co-prenessa, Noliprel A forte, Perindopril PLUS Indapamide, Perindopril-Indapamide Richter, etc.
Terms and conditions of storage
Store out of the reach of children at room temperature.
The shelf life is 3 years.
Terms of dispensing from pharmacies
Dispensed by prescription.
Reviews about Noliprele A
Reviews about Noliprel A on medical forums are mostly positive. Patients note the effectiveness of the drug in the treatment of arterial hypertension, as well as a positive result when used to reduce the risk of cardiovascular complications in patients with type 2 diabetes. According to the majority of patients, Noliprel A stably maintains normal blood pressure, relieves dizziness and headache, and eliminates swelling of the lower extremities.
The disadvantages of the drug, patients include a large number of contraindications and the development of undesirable reactions during the period of therapy, especially many complaints about the appearance of a long-lasting dry cough.
The price of Noliprel A in pharmacies
The price for Noliprel A can be 510-610 rubles. per bottle containing 30 tablets.
Noliprel A: prices in online pharmacies
Drug name
Price
Pharmacy
Noliprel A 2.5 mg + 0.625 mg film-coated tablets 30 pcs.
RUB 510
Buy
Noliprel A tablets p.p. 2.5mg + 0.625mg 30 pcs.
RUB 512
Buy
Noliprel A Forte tablets p.o. 5mg + 1.25mg 30 pcs.
595 RUB
Buy
Noliprel A forte 1.25 mg + 5 mg film-coated tablets 30 pcs.
595 RUB
Buy
Noliprel A Bi-forte 10 mg + 2.5 mg film-coated tablets 30 pcs.
RUB 681
Buy
Noliprel A Bi-Forte tablets p.o. 10mg + 2.5mg 30 pcs.
689 r
Buy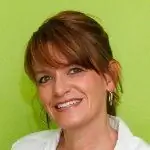 Maria Kulkes Medical journalist About the author
Education: First Moscow State Medical University named after I. M. Sechenov, specialty "General Medicine".
Information about the drug is generalized, provided for informational purposes only and does not replace the official instructions. Self-medication is hazardous to health!
Popular by topic