Table of contents: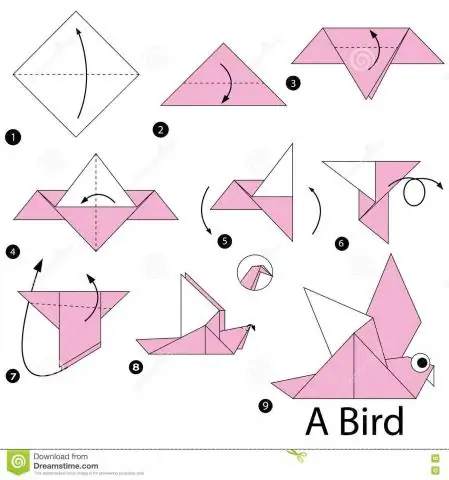 Video: Neopurgen Evalar - Instructions For Use, Reviews, Price, Analogues
Neopurgen Evalar
Neopurgen Evalar: instructions for use and reviews
1. Release form and composition
2. Pharmacological properties
3. Indications for use
4. Contraindications
5. Method of application and dosage
6. Side effects
7. Overdose
8. Special instructions
9. Application during pregnancy and lactation
10. Use in childhood
11. Drug interactions
12. Analogs
13. Terms and conditions of storage
14. Terms of dispensing from pharmacies
15. Reviews
16. Price in pharmacies
Latin name: Neopurgen Evalar
Active ingredient: inulin (Inulin), dietary fibers of wheat and acacia
Manufacturer: CJSC "Evalar" (Russia)
Description and photo update: 2019-08-07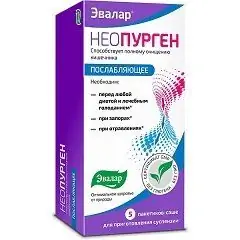 Neopurgen Evalar is a dietary supplement (BAA) to food, a source of polyfructosans (inulin), which is a laxative for a complete bowel cleansing.
Release form and composition
The drug is produced in the form of a powder for preparing a suspension with a neutral taste and smell (6.2 g in a sachet sachet, 5 sachets in a cardboard box and instructions for use of Neopurgen Evalar).
The preparation contains:
active ingredients: a complex of plant dietary fibers (from chicory, wheat and acacia);
auxiliary substances: magnesium hydroxide (acidity regulator), sorbitol (sweetener), amorphous silicon dioxide (anti-caking agent), natural flavoring "Lemon".
Pharmacological properties
Pharmacodynamics
Neopurgen Evalar is a laxative agent based on a complex of biologically active substances in the form of inulin and dietary fiber from wheat and acacia, supplemented with ingredients such as milk of magnesia and sorbitol. Ensuring the removal of toxins and harmful toxins accumulating in the intestine, the drug helps the process of assimilation of nutrients, micro- and macroelements and vitamins necessary for the body. In addition, by promoting the elimination of food residues that are not naturally removed from the intestines, the dietary supplement prevents the development of intoxication, which can be expressed in poor health, skin rashes, stale breath, etc.
The action of Neopurgen Evalar is due to the beneficial properties of its components:
inulin obtained from chicory roots (natural dietary fiber): helps to normalize intestinal function, improves its microflora, stimulating the growth of bifidobacteria and lactobacilli; provides anti-inflammatory effect, preventing thickening of intestinal contents, facilitates its evacuation;
dietary fiber of acacia and wheat: contribute to an increase in the volume and softening of intestinal contents due to their ability to retain water in an amount significantly exceeding their mass also regulate the activity of the intestines by increasing the number of intestinal bacteria caused by them, increasing the amount of digested products;
milk of magnesia (magnesium hydroxide): promotes the absorption of moisture through the intestinal wall and its retention in the intestinal lumen along with harmful substances; provides softening of feces, detaches and flushes fecal stones and toxins;
sorbitol (sugar substitute): shows choleretic, laxative and stimulant properties; leads to an increase in osmotic pressure in the intestine, which in turn contributes to an increase in the volume and softening of intestinal contents.
The combination of three types of soluble dietary fiber provides a prebiotic effect. The result of the activity of the ingredients of Neopurgen Evalar is a complete cleansing of the intestines, including the small and large intestines. The laxative effect of the drug, in contrast to the effect of saline solutions, does not cause painful sensations and irritation of the intestinal wall and does not suppress its normal microflora. The effect of the product can be observed within an hour after ingestion.
Indications for use
Neopurgen Evalar is recommended for use as a dietary supplement for food, a source of polyfructosans (inulin) and other dietary fiber, as a laxative that promotes a complete cleansing of the intestines, including before any diet and medical fasting, in case of poisoning and constipation.
Contraindications
pregnancy and lactation;
individual intolerance to any of the ingredients of dietary supplements.
Neopurgen Evalar, instructions for use: method and dosage
Neopurgen Evalar is taken orally by dissolving the powder contained in one sachet in 100 ml of water at room temperature.
Adults are recommended to take the prepared suspension of 100 ml 1 time per day, in the evening or in the morning before meals. The laxative effect is noted no later than 6 hours after ingestion.
Side effects
No data.
Overdose
Data not specified.
special instructions
Neopurgen Evalar is not a drug. Before taking it, it is advisable to consult with your doctor.
The product is not recommended for use as a regular laxative!
Neopurgen Evalar contains no artificial colors and flavors, genetically modified organisms (GMOs) and sugar.
Application during pregnancy and lactation
The suspension is contraindicated for pregnant and lactating women.
Pediatric use
Neopurgen Evalar is recommended for adults.
Drug interactions
Data not specified.
Analogs
Analogs of Neopurgen Evalar are: Liquid coal, Complex with pectin Liquid coal, Buckthorn syrup, Mukofalk, Portalak, Regulax, Fiberlex, Senadexin, Senalex, Duphalac.
Terms and conditions of storage
Store at a temperature not exceeding 25 ° C, out of the reach of children.
The shelf life is 3 years.
Terms of dispensing from pharmacies
Available without a prescription.
Reviews about Neopurgen Evalar
Reviews of Neopurgen Evalar on medical sites are quite rare, since this is a new drug that went on sale only at the end of 2017. Most patients note a pronounced laxative effect of the drug, which occurs approximately 2-3 hours after taking it. The dietary supplement, according to reviews, does not cause pain or other uncomfortable sensations and has a neutral odor and a slightly sweet taste.
However, some patients consider the effect of the drug insufficient and do not recommend using it to cleanse the intestines with severe and prolonged constipation. Also in the reviews it is advised not to use dietary supplements very often.
Price for Neopurgen Evalar in pharmacies
The price of Neopurgen Evalar, powder for suspension preparation, can be 210-240 rudders per package containing 5 sachets of 6.2 g each.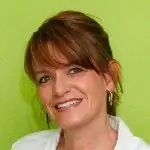 Maria Kulkes Medical journalist About the author
Education: First Moscow State Medical University named after I. M. Sechenov, specialty "General Medicine".
Information about the drug is generalized, provided for informational purposes only and does not replace the official instructions. Self-medication is hazardous to health!
Popular by topic