Table of contents: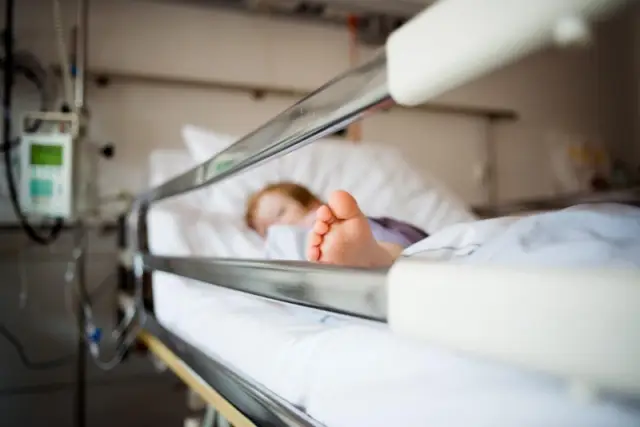 Video: Naphtizin Plus - Instructions, Use Of Drops For Children, Price, Reviews, Analogues
Naphtizin plus
Naphtizin plus: instructions for use and reviews
1. Release form and composition
2. Pharmacological properties
3. Indications for use
4. Contraindications
5. Method of application and dosage
6. Side effects
7. Overdose
8. Special instructions
9. Application during pregnancy and lactation
10. Use in childhood
11. Drug interactions
12. Analogs
13. Terms and conditions of storage
14. Terms of dispensing from pharmacies
15. Reviews
16. Price in pharmacies
Latin name: Naphthyzin plus
ATX code: R01AA08
Active ingredient: naphazoline (Naphazoline)
Manufacturer: Grotex, LLC (Russia)
Description and photo update: 09.10.2019
Prices in pharmacies: from 24 rubles.
Buy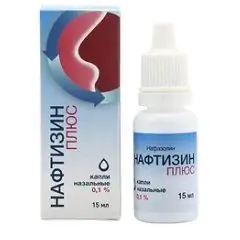 Naphthyzin plus is a vasoconstrictor for topical use in ENT practice.
Release form and composition
The drug is produced in the form of nasal drops 0.05% and 0.1%: a transparent colorless or slightly colored liquid (5, 10 or 15 ml in a bottle with a low density polyethylene dropper and a cap with a first opening control or in a polyethylene dropper bottle high pressure with a lid and a dropper stopper; in a cardboard box 1 bottle of 5, 10 or 15 ml or 3 bottles of 5 ml and instructions for the use of Naphtizin plus).
1 ml of the preparation contains:
active substance: naphazoline nitrate (naphthyzine) - 0.5 or 1 mg;
additional components: 0.1 M sodium hydroxide solution - up to pH 4.5–6; sea water - 5 mg; boric acid - 20 mg; water for injection - up to 1 ml.
Pharmacological properties
Pharmacodynamics
Naphthyzin plus is an anti-decongestant - a vasoconstrictor (α 2 -adrenomimetic). The drug is characterized by a rapid, pronounced and long-term vasoconstrictor effect on the vessels of the nasal mucosa - it provides a decrease in swelling, hyperemia, exudation. Helps to relieve nasal breathing in rhinitis. After 5-7 days after starting to use the product, tolerance develops.
Pharmacokinetics
With local use, there is a low systemic absorption. The vasoconstrictor effect occurs a few minutes after administration and lasts for several hours.
Indications for use
Naphtizin plus is prescribed for the treatment of the following diseases:
allergic rhinitis;
acute rhinitis;
sinusitis;
eustachitis.
The drug is also recommended to facilitate such diagnostic procedures as rhinoscopy.
Contraindications
Absolute:
severe atherosclerosis;
arterial hypertension;
tachycardia;
chronic rhinitis;
hyperthyroidism;
diabetes;
severe eye diseases;
combined treatment with monoamine oxidase (MAO) inhibitors and up to 14 days after completion of therapy with MAO inhibitors;
age up to 1 year - 0.05% solution, age up to 15 years - 0.1% solution;
hypersensitivity to the components of the drug.
Relative (using drops of Naphtizin plus is required with extreme caution):
ischemic heart disease (angina pectoris);
pheochromocytoma;
hyperplasia of the prostate;
pregnancy;
breastfeeding period.
Naphtizin plus, instructions for use: method and dosage
Naftizin plus drops are injected intranasally into each nasal passage.
Adults and adolescents over 15 years of age are recommended to apply drops 3-4 times a day, 1-3 drops of a 0.05-0.1% solution. For children, Naphtizin plus is prescribed in the form of a 0.05% solution 1-3 times a day: at the age of 1 to 6 years - 1-2 drops, from 6 to 15 years - 2 drops.
Before rhinoscopy, after cleaning the nose, it is recommended to inject 3-4 drops of the agent into each nasal passage, or for 1-2 minutes a tampon soaked in 0.05% solution.
When treating rhinitis, the course should not exceed 5-7 days in adults and 3 days in children.
Side effects
cardiovascular system: increased blood pressure (BP), tachycardia, reactive hyperemia;
nervous system: headache;
digestive system: nausea;
local reactions: swelling, irritation of the nasal mucosa; against the background of use for more than 7 days - edema of the nasal mucosa, atrophic rhinitis.
Overdose
Symptoms of an overdose of Naphthyzin plus may include the following disorders: a decrease in body temperature, an increase in blood pressure, bradycardia. Therapy for these symptoms is prescribed symptomatic.
special instructions
The drug may show a resorptive effect.
In the case of prolonged use of Naphthyzin plus the severity of the vasoconstrictor effect gradually decreases (the phenomenon of tachyphylaxis), as a result of which it is recommended to take a break of several days after 5-7 days of the course.
Influence on the ability to drive vehicles and complex mechanisms
The effect of naphazoline on the ability to drive motor vehicles and other complex mechanisms has not been identified.
Application during pregnancy and lactation
The use of Naphthyzin plus in pregnant and breastfeeding women is allowed only if the intended benefit to the mother outweighs the possible threat to the health of the fetus and child.
Pediatric use
It is contraindicated to prescribe nasal drops 0.05% Naftizin plus for children under 1 year old, 0.1% for children and adolescents under 15 years old.
Drug interactions
local anesthetic drugs: absorption of these drugs slows down - with the implementation of surface anesthesia, their effect is lengthened;
other vasoconstrictor drugs: the risk of side effects is increased.
Analogs
The analogues of Naphtizin plus are Naphtizin, Ivilekt, Sanorin, Naphtizin-DIA, Sanorin with eucalyptus oil, etc.
Terms and conditions of storage
Store at a temperature not exceeding 25 ° C, out of the reach of children.
Shelf life - 3 years, after the first opening of the bottle - 30 days.
Terms of dispensing from pharmacies
Available without a prescription.
Reviews about Naphtizin plus
According to reviews about Naphtizin plus, found on medical sites, the drug quickly relieves nasal congestion, swelling and redness, making nasal breathing easier. Many patients find that nasal drops are an effective adjuvant in the treatment of the common cold. The advantage of Naphtizin plus is also considered the absence of discomfort during treatment, availability and a fairly low price.
The disadvantages of the drug, patients include the effect of addiction and the appearance of dryness of the nasal mucosa when using drops for more than 5 days in adults and more than 3 days in children. Some reviews point to the bitter taste of the product and its short-term effect - no more than 3 hours after administration, which is why it is necessary to increase the frequency of its use.
The price of Naphtizin plus in pharmacies
The price of Naphtizin plus, nasal drops, for a 15 ml dropper bottle can be: 0.05% - 15–20 rubles, 0.1% –20–39 rubles.
Naphtizin plus: prices in online pharmacies
Drug name
Price
Pharmacy
Naphthyzin plus 0.1% nasal drops 15 ml 1 pc.
RUB 24
Buy
Naphthyzin plus 0.05% nasal drops 15 ml 1 pc.
RUB 46
Buy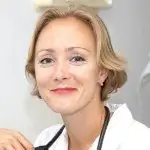 Anna Kozlova Medical journalist About the author
Education: Rostov State Medical University, specialty "General Medicine".
Information about the drug is generalized, provided for informational purposes only and does not replace the official instructions. Self-medication is hazardous to health!
Popular by topic