Table of contents: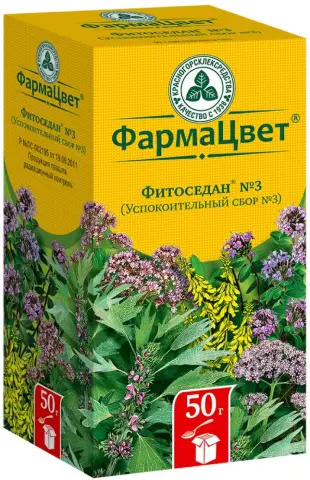 Video: Kokkulin - Instructions, Use Of Tablets During Pregnancy, Reviews, Price
Kokkulin
Kokkulin: instructions for use and reviews
1. Release form and composition
2. Pharmacological properties
3. Indications for use
4. Contraindications
5. Method of application and dosage
6. Side effects
7. Overdose
8. Special instructions
9. Application during pregnancy and lactation
10. Use in childhood
11. Drug interactions
12. Analogs
13. Terms and conditions of storage
14. Terms of dispensing from pharmacies
15. Reviews
16. Price in pharmacies
Latin name: Cocculine
ATX code: V03AX
Active ingredient: cocculus indicus (Cocculus indicus), Nux vomica (Nux vomica), tabacum (Tabacum), petroleum (Petroleum)
Manufacturer: Laboratory Boiron (France)
Description and photo update: 2019-23-08
Prices in pharmacies: from 269 rubles.
Buy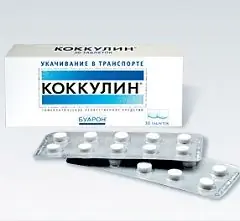 Kokkulin is a homeopathic medicine used for kinetosis.
Release form and composition
The drug is available in the form of homeopathic tablets: cylindrical biconvex, with a faint or no odor, white (10 pcs. In blisters, in a cardboard box 3 blisters).
Content of active ingredients in 1 tablet:
C4 Nux vomica (Nux vomica) - 0.375 mg;
C4 Cocculus indicus (cocculus indicus) - 0.375 mg;
C4 Petroleum (petroleum) - 0.375 mg;
C4 Tabacum (tobacco) - 0.375 mg.
Excipients: magnesium stearate, lactose, sucrose.
Pharmacological properties
Pharmacodynamics
Kokkulin is a multicomponent homeopathic remedy. Its action is due to the properties of the constituent components: they eliminate and prevent the onset of symptoms that appear during motion sickness in transport, such as nausea, loss of appetite, increased salivation, dizziness, headache, fatigue.
Does not cause drowsiness.
Pharmacokinetics
There is no information on the pharmacokinetic parameters of the drug.
Indications for use
According to the instructions, Kokkulin is indicated for the prevention and treatment of patients with motion sickness in vehicles.
Contraindications
Age up to 3 years;
Lactase deficiency;
Individual hypersensitivity to drug components.
Kokkulin during pregnancy and breastfeeding can only be used as directed by a doctor.
Instructions for the use of Kokkulin: method and dosage
Kokkulin tablets are intended for sublingual administration (by placing under the tongue and absorption of active substances into the bloodstream).
Recommended dosage for children over 3 years old and adults:
Preventive reception: 2 pcs. 3 times a day. Reception should start 1 day before the trip and continue on the day of direct departure;
Treatment: 2 pcs. every hour until the onset of clinical effect.
Side effects
Side effects have not been established.
In case of development of undesirable phenomena, you should consult your doctor.
Overdose
To date, no cases of overdose have been reported.
special instructions
If there is no therapeutic effect after several days of taking the drug, you should consult a doctor for advice.
Influence on the ability to drive vehicles and complex mechanisms
The tablets do not affect the patient's ability to drive vehicles and mechanisms.
Application during pregnancy and lactation
Before taking Kokkulin during pregnancy and lactation, you should consult your doctor.
Pediatric use
The drug is not recommended for use in children under 3 years of age.
Drug interactions
No clinically significant interaction with other drugs has been established.
Taking a homeopathic remedy does not exclude the simultaneous use of other drugs.
Analogs
Kokkulin's analogs are: Dramina, Avia-sea, Aviaplant, Vertigohel, Travel Dream bracelet, Ciel.
Terms and conditions of storage
Keep out of the reach of children.
Store at 15-25 ° C in a dry place away from direct sunlight.
The shelf life is 5 years.
Terms of dispensing from pharmacies
Available without a prescription.
Reviews about Kokkulin
Reviews about Kokkulin are mostly positive. Patients note the effectiveness of the drug when used correctly, the absence of side effects, the natural composition and pleasant taste of the tablets, over-the-counter sale, as well as the possibility of using the drug in children over 3 years old. On specialized forums and sites, there are many good messages from women who took Kokkulin tablets for toxicosis during pregnancy.
Negative opinions, as a rule, relate to the lack of effect from taking the drug.
The price of Kokkulin in pharmacies
The price of Kokkulin for a pack of 30 tablets is approximately 235–276 rubles.
Kokkulin: prices in online pharmacies
Drug name
Price
Pharmacy
Kokkulin tablets homeopathic 30 pcs.
269 r
Buy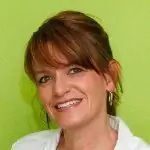 Maria Kulkes Medical journalist About the author
Education: First Moscow State Medical University named after I. M. Sechenov, specialty "General Medicine".
Information about the drug is generalized, provided for informational purposes only and does not replace the official instructions. Self-medication is hazardous to health!
Popular by topic