Table of contents: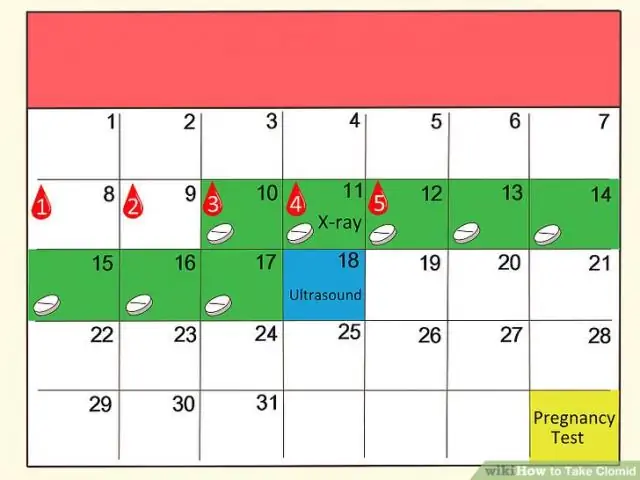 Video: Clomiphene - Instructions For The Use Of Tablets, Price, Reviews, Analogues
Clomiphene
Clomiphene: instructions for use and reviews
1. Release form and composition
2. Pharmacological properties
3. Indications for use
4. Contraindications
5. Method of application and dosage
6. Side effects
7. Overdose
8. Special instructions
9. Application during pregnancy and lactation
10. In case of impaired renal function
11. For violations of liver function
12. Drug interactions
13. Analogs
14. Terms and conditions of storage
15. Terms of dispensing from pharmacies
16. Reviews
17. Price in pharmacies
Latin name: Clomiphenum
ATX code: G03GB02
Active ingredient: clomiphene (clomifene)
Producer: JSC "Obninsk Chemical-Pharmaceutical Company" (Russia)
Description and photo update: 2018-26-10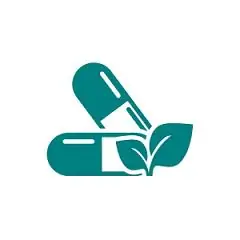 Clomiphene is an antiestrogenic drug used to treat fertility disorders in women and men.
Release form and composition
Dosage form of Clomiphene - tablets: flat-cylindrical, beveled, from white to white with a cream shade (10 pcs in a cell contour packaging, in a cardboard box 1, 2, 3, 4 or 10 packages; in a dark glass jar 10 pcs., in a cardboard box 1 can).
Composition of one tablet:
active substance: clomiphene citrate - 0.05 g;
auxiliary components: lactose (milk sugar), potato starch, magnesium stearate, talc, food gelatin.
Pharmacological properties
Pharmacodynamics
Clomiphene is a non-steroidal antiestrogen whose mechanism of action is based on the selective blocking of the binding of estradiol to the receptors of the pituitary and ovaries. The substance has a moderate estrogenic effect with a low content of estrogenic hormones in the body. With a high concentration of estrogen, it exhibits an antiestrogenic effect.
Small doses of clomiphene stimulate the ovulation process by inhibiting negative feedback and increasing the secretion of gonadotropins (follicle-stimulating hormone, luteinizing hormone and prolactin).
In large doses, the drug inhibits the production of gonadotropins. Clomiphene does not possess androgenic and gestagenic activity.
Pharmacokinetics
Clomiphene when taken orally is rapidly absorbed in the gastrointestinal tract. Undergoes intestinal-hepatic circulation (re-absorption), metabolized in the liver. T1 / 2 (half-life) is 5 to 7 days. About 42% of the dose taken is excreted in the feces and about 8% in the urine.
Indications for use
anovulatory infertility (induction of ovulation);
amenorrhea (disgonadotropic form, secondary, post-contraceptive);
dysfunctional uterine bleeding;
galactorrhea (against the background of a pituitary tumor);
Chiari-Frommel syndrome;
Stein-Leventhal syndrome (polycystic ovary);
oligospermia;
androgen deficiency;
diagnosis of violations of the gonadotropic function of the pituitary gland.
Contraindications
metrorrhagia of unknown origin;
dysfunction of the kidneys and (or) liver;
benign and malignant neoplasms of the genital organs;
ovarian cysts;
endometriosis;
tumor, hypofunction of the pituitary gland;
ovarian failure on the background of hyperprolactinemia;
bleeding, not associated with impaired ovulation;
tendency to thrombus formation;
pregnancy or suspicion of it, lactation period;
individual hypersensitivity to any component of the drug.
Instructions for the use of Clomiphene: method and dosage
Clomiphene tablets are taken orally.
Recommended dosage regimen:
to stimulate the ovulation process: 1 tablet (0.05 g) 1 time per day before bedtime, for 5 days, starting from the 5th day of the menstrual cycle (in the absence of a cycle - at any time). If ovulation does not develop within 30 days, the dose is increased to 3 tablets (0.15 g) per day or the course is lengthened to 10 days. The total course dose should not exceed 1 g. The development of the ovulation process is determined by the biphasic basal temperature, the average cyclical increase in the level of luteinizing hormone, an increase in the concentration of progesterone in the blood serum during the likely middle phase of luteinization or during menstrual bleeding in women with amenorrhea. If ovulation is observed, but there is no pregnancy, it is recommended to repeat the same dosing regimen with the next course of treatment. If, after probable ovulation, there is no menstrual bleeding,it is necessary to take into account the possibility of pregnancy, and before a new treatment course, this possibility must be excluded;
with oligospermia: 1 tablet (0.05 g) 1-2 times a day for 3-4 months (with systematic monitoring of spermogram).
Side effects
Possible side reactions from systems and organs:
nervous system: headache, dizziness, drowsiness, decreased speed of motor and mental reactions, increased excitability, depression, insomnia;
digestive system: gastralgia, nausea, vomiting, diarrhea, flatulence;
genitourinary system: rarely - frequent urination, polyuria, dysmenorrhea, lower abdominal pain, an increase in the size of the ovaries (including cystic), menorrhagia;
allergic reactions: rarely - allergic dermatitis, rash, vasomotor disorders;
the body as a whole: flushing of the face, weight gain, rarely - alopecia, decreased visual acuity, soreness in the mammary glands.
When signs of ovarian hyperstimulation and general adverse reactions appear, dose reduction or drug withdrawal is necessary.
Overdose
In case of an overdose of Clomiphene, symptoms such as nausea, vomiting, visual disturbances, and flushing of the face may occur.
Treatment consists in discontinuing the drug (symptoms usually disappear).
special instructions
When using Clomiphene, the likelihood of developing multiple pregnancies increases.
Treatment should be carried out under the constant supervision of a gynecologist. It is necessary to monitor the function of the ovaries, conduct vaginal examinations, observe the symptom of the pupil (changes in the mucus of the cervix).
The use of Clomiphene is effective when there is a sufficient level of estrogenic hormones in the body. With a low level of estrogen, the drug is less effective and practically ineffective with a low concentration of gonadotropins.
Influence on the ability to drive vehicles and complex mechanisms
Since during the period of use of Clomiphene, side reactions in the form of dizziness and drowsiness are possible, care must be taken when driving vehicles and performing actions that require increased attention and a quick motor / mental reaction.
Application during pregnancy and lactation
According to the instructions, Clomiphene is contraindicated during pregnancy and breastfeeding is contraindicated.
With impaired renal function
It is not recommended to prescribe the drug to patients with renal insufficiency.
For violations of liver function
In case of impaired liver function, the use of Clomiphene is contraindicated.
Drug interactions
The interaction of the drug with other drugs has not been described at this time.
Clomiphene is compatible with gonadotropic hormone preparations.
Analogs
Clomiphene analogues are Klostilbegit, Clomid, Serofen, Pergotheim and Serpafar.
Terms and conditions of storage
Store in a dark, dry place at a temperature not exceeding 25 ° C.
Keep out of the reach of children.
Shelf life is 3 years.
Terms of dispensing from pharmacies
Dispensed by prescription.
Reviews of Clomiphene
Reviews of Clomiphene do not give a clear idea of its effectiveness.
It is currently very difficult to buy a drug in a pharmacy, its analogues are more often sold, reviews are also left mainly about analogues. For example, the identical drug Clostilbegit helped some women to become pregnant quickly enough, and in some, after three or more courses of treatment, pregnancy did not occur.
The price of Clomiphene in pharmacies
No price information is available for Clomiphene at this time.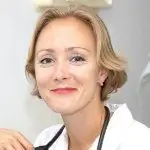 Anna Kozlova Medical journalist About the author
Education: Rostov State Medical University, specialty "General Medicine".
Information about the drug is generalized, provided for informational purposes only and does not replace the official instructions. Self-medication is hazardous to health!
Popular by topic