Table of contents: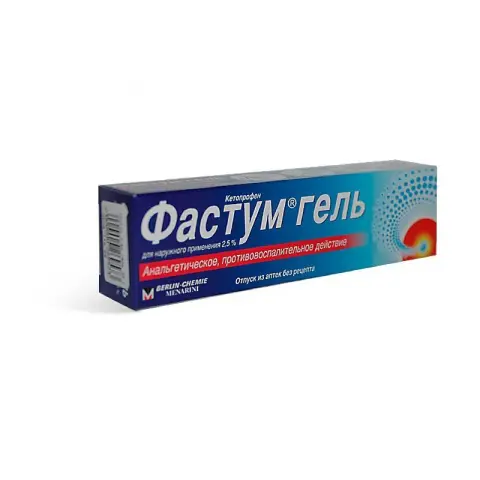 Video: Ketoprofen-VERTEX - Instructions For Use, Reviews, Gel Price, Analogues
Ketoprofen-VERTEX
Ketoprofen-VERTEX: instructions for use and reviews
1. Release form and composition
2. Pharmacological properties
3. Indications for use
4. Contraindications
5. Method of application and dosage
6. Side effects
7. Overdose
8. Special instructions
9. Application during pregnancy and lactation
10. Use in childhood
11. In case of impaired renal function
12. For violations of liver function
13. Use in the elderly
14. Drug interactions
15. Analogs
16. Terms and conditions of storage
17. Terms of dispensing from pharmacies
18. Reviews
19. Price in pharmacies
Latin name: Ketoprofen-VERTEX
ATX code: M02AA10
Active ingredient: ketoprofen (Ketoprofen)
Manufacturer: JSC "VERTEX" (Russia)
Description and photo update: 2020-28-07
Prices in pharmacies: from 112 rubles.
Buy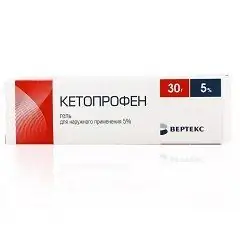 Ketoprofen-VERTEX is a non-steroidal anti-inflammatory drug (NSAID) for external use of anesthetic, antipyretic and anti-inflammatory action.
Release form and composition
Dosage form - gel for external use: a homogeneous colorless or light yellow shade transparent viscous mass with or without opalescence and air bubbles, with a slight specific smell of ethanol (30 or 50 g each in aluminum tubes, in a cardboard box 1 tube and instructions on the use of Ketoprofen-VERTEX).
Composition for 1000 mg gel (25 mg / 50 mg):
active substance: ketoprofen - 25/50 mg;
auxiliary components: propylene glycol - 100/100 mg; ethanol (ethyl alcohol) 95% - 150/150 mg; carbomer - 10/13 mg; trolamine (triethanolamine) - 32/52 mg; benzalkonium chloride (50% solution; in terms of 100%) - 1/1 mg; purified water - up to 1000/1000 mg.
Pharmacological properties
Pharmacodynamics
The active component of Ketoprofen-VERTEX gel is ketoprofen (3-benzoyl-alpha-methylbenzylacetic acid), one of the most effective non-selective inhibitors of cyclooxygenases (COX) 1 and 2. In addition, it inhibits the activity of bradykinin and lipoxygenase; stabilizes the membranes of lysosomes, preventing the release of enzymes involved in inflammatory reactions.
The main pharmacological properties of ketoprofen are: pronounced analgesic, antipyretic and anti-inflammatory.
Ketoprofen-VERTEX does not have a negative effect on the condition of the cartilage of the articular surfaces.
Pharmacokinetics
absorption: percutaneous absorption of local NSAIDs, including ketoprofen, depends on both the physical and chemical properties of the auxiliary components of the gel; the relative bioavailability of ketoprofen when used externally is about 5% compared with oral administration; Ketoprofen-VERTEX mainly acts locally, has no systemic effect;
distribution: ketoprofen binds mainly to plasma proteins (up to 99%); penetrates into the subcutaneous tissue, periarticular tissues and synovial fluid, where it is present in significant therapeutic concentrations; the content of ketoprofen in the blood, however, remains insignificant. After topical application of the gel, the maximum concentration of ketoprofen in plasma is noted after 6 hours. The therapeutic effect in the tissues lasts up to 12 hours;
metabolism and excretion: the substance is metabolized in the liver with the formation of conjugates, which are excreted mostly by the kidneys. Its metabolism is not affected by the patient's age, the presence of liver cirrhosis or severe renal failure. Ketoprofen is excreted gradually in the urine.
Indications for use
Ketoprofen-VERTEX is used for symptomatic therapy in the following conditions:
osteoarthritis of various localization;
Reiter's syndrome (reactive arthritis);
bursitis, periarthritis, tendonitis, neuralgia, myalgia, radiculitis;
injuries of the musculoskeletal system (including sports injuries), bruises / sprains of muscles and ligaments, ruptures of muscle tendons and ligaments.
The gel is applied to reduce pain and inflammation at the time of application; it has no effect on the progression of the underlying disease.
Contraindications
Absolute:
violation of the integrity of the skin at the site of application of the gel (acne, eczema, weeping dermatitis, open or infected wounds);
a history of skin hypersensitivity reactions to ultraviolet (UV) radiation;
the effect of UV radiation (including contact with the skin of indirect sunlight and artificial tanning in a solarium) for the entire period of treatment and another 2 weeks after stopping drug therapy;
a history of skin hypersensitivity to sunscreens and perfumes;
third trimester of pregnancy;
the period of breastfeeding (due to the lack of data on the excretion of ketoprofen in breast milk);
children and adolescents under 15 years old;
complete or incomplete Fernand-Vidal triad, including recurrent polyposis rhinosinusitis, bronchial asthma and intolerance to acetylsalicylic acid or other NSAIDs (including history);
hypersensitivity to tiaprofenic acid, salicylates, other NSAIDs, and fenofibrate;
established increased individual sensitivity to ketoprofen or auxiliary components of the gel.
With caution, after consulting a doctor and under his supervision, Ketoprofen-VERTEX gel should be used in patients with impaired liver / kidney function, erosive and ulcerative lesions of the gastrointestinal tract, blood diseases, bronchial asthma, chronic heart failure, hepatic porphyria in the acute stage, as well as in the first and second trimesters of pregnancy.
Ketoprofen-VERTEX, instructions for use: method and dosage
Gel Ketoprofen-VERTEX is intended for external use.
On the skin in the area of inflammation or soreness, apply a thin layer of a small amount of gel (a strip 3–5 cm long) and rub gently. The frequency of application of the drug is 1-2 times a day. The dosage is selected in accordance with the area of the affected area.
The content of ketoprofen in 2-4 g of gel (corresponds to a strip length of 5-10 cm):
gel 2.5% - 50-100 mg;
gel 5% - 100-200 mg.
The maximum dose of ketoprofen used externally is 200 mg per day: 2.5% gel - 8 g, 5% gel - 4 g.
It is not recommended to apply the gel under an occlusive dressing. You should not use Ketoprofen-VERTEX for more than 14 days without consulting a doctor. If you miss the time of the procedure, the gel is applied at the next scheduled time, there is no need to double the dose.
Ketoprofen-VERTEX can be combined with other dosage forms containing ketoprofen: capsules, tablets, rectal suppositories, solution for intramuscular administration.
Side effects
The incidence of adverse reactions is classified according to the recommendations of the WHO (World Health Organization): very often - not less than 0.1; often - from 0.01 to 0.1; infrequently - from 0.001 to 0.01; rarely - from 0.0001 to 0.001; very rarely - less than 0.0001, including individual messages; with unknown frequency - it is not possible to establish the frequency from the available data.
When applied externally, Ketoprofen-VERTEX gel may develop the following side effects from systems and organs:
immune system: with an unknown frequency - hypersensitivity reactions, including Quincke's edema (angioedema) and anaphylactic shock;
gastrointestinal tract: very rarely - gastrointestinal bleeding, peptic ulcer, diarrhea;
skin and subcutaneous fat: infrequently - local skin reactions (eczema, erythema, itching, burning); rarely - urticaria, photosensitivity reactions. In rare cases, there have been reports of more severe reactions - bullous or phlyctenular eczema, which can spread beyond the area of application of the gel, as well as acquire a generalized character;
kidneys and urinary tract: very rarely - deterioration of renal function in patients with chronic renal failure.
The appearance of the listed side effects or the development of any negative reactions not described above requires the termination of the use of Ketoprofen-VERTEX and a medical consultation.
Overdose
When used externally, an overdose of ketoprofen is unlikely. In the case of applying a gel in an amount significantly exceeding the recommended amount, the skin is thoroughly washed under running water.
Ingestion of the gel can contribute to the development of systemic unwanted side effects. In this case, it is recommended to carry out symptomatic and supportive therapy, similar to that carried out in case of an overdose of oral forms of ketoprofen.
special instructions
It is important to avoid getting the gel on the skin around the eyes, on the surface of the eye, on the mucous membranes.
In case of development of skin reactions, including as a result of joint use with sunscreens and cosmetics, which include octocrylene, therapy must be stopped immediately.
With bronchial asthma in combination with recurrent polypous rhinosinusitis, patients have an increased risk of developing allergic reactions to the use of acetylsalicylic acid and / or other NSAIDs.
To reduce the likelihood of developing photosensitization, it is recommended to protect the areas of the skin treated with the gel from UV exposure with clothing throughout the entire period of therapy and for another two weeks after stopping the application of the gel.
The recommended duration of therapy should not be exceeded, since over time the risk of developing contact dermatitis and photosensitization reactions increases.
After each application of the gel, you should thoroughly wash your hands.
Influence on the ability to drive vehicles and complex mechanisms
There is no data on the negative effect of Ketoprofen-VERTEX on the ability to increase concentration of attention and the speed of the patient's psychomotor reactions.
Application during pregnancy and lactation
The safety assessment of external use of ketoprofen in pregnant women has not been carried out. In the first and second trimesters of pregnancy, ketoprofen should be avoided. It is prohibited to use Ketoprofen-VERTEX in the third trimester of pregnancy, since all inhibitors of prostaglandin synthetase, including ketoprofen, can have a toxic effect on the kidneys, lungs and heart of the fetus. At the end of pregnancy, NSAIDs can prolong the bleeding time in the mother and the baby and delay labor.
Whether ketoprofen is released during lactation is not known for certain, and therefore it is not recommended to use the drug during breastfeeding.
Pediatric use
It is contraindicated to use Ketoprofen-VERTEX gel for the treatment of children and adolescents under 15 years of age.
With impaired renal function
With caution, after consultation with a specialist, Ketoprofen-VERTEX is used for impaired renal function.
For violations of liver function
With caution, after consultation with a specialist, Ketoprofen-VERTEX is used for impaired hepatic function and exacerbation of hepatic porphyria.
Use in the elderly
There are no special instructions on the use of the drug for the treatment of elderly patients.
Drug interactions
External use of ketoprofen in the form of a gel may increase the effectiveness of drugs that cause photosensitivity.
With the simultaneous use of coumarin anticoagulants, regular monitoring of the INR (international normalized ratio) is required.
Like other NSAIDs, ketoprofen is able to inhibit the excretion of methotrexate, thereby increasing its toxicity.
Interaction with external use of ketoprofen with other drugs / preparations and the effect on their excretion are not clinically significant.
Analogs
Analogs of Ketoprofen-VERTEX are Artrum, Artrozilen, Bystrumgel, Bystrum Forte, Valusal, Ketonal, Ketoprofen, Pentalgin Extra-Gel, Febrofid, Fastum, Flexen, etc.
Terms and conditions of storage
Store at a temperature not exceeding +25 ° С. Keep out of the reach of children.
Shelf life is 2 years.
Terms of dispensing from pharmacies
Available without a prescription.
Reviews about Ketoprofen-VERTEX
According to reviews, Ketoprofen-VERTEX is an effective local pain reliever with a quick effect. It relieves joint and muscle pain well, relieves external tissue inflammation. The gel is inexpensive, has a pleasant consistency, practically odorless, absorbs quickly, and does not leave marks on clothes.
The disadvantages include tubes made of metal, since when the gel is squeezed out and then the already empty part of the tube is twisted, it breaks and the gel flows out through the cracks. They also point to a number of contraindications that limit the use of Ketoprofen-VERTEX. In isolated cases, a complete lack of therapeutic action is noted.
Price for Ketoprofen-VERTEX in pharmacies
Estimated price of Ketoprofen-VERTEX:
gel for external use 2.5%: tube 30 g - from 79 rubles; tube 50 g - from 189 to 275 rubles;
gel for external use 5%: tube 30 g - from 179 to 250 rubles; tube 50 g - from 183 to 289 rubles.
Ketoprofen-VERTEX: prices in online pharmacies
Drug name
Price
Pharmacy
Ketoprofen-vertex gel for external use 2.5% tube 30g
112 RUB
Buy
Ketoprofen-VERTEX gel for external use 5% 30g (tube)
179 r
Buy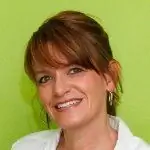 Maria Kulkes Medical journalist About the author
Education: First Moscow State Medical University named after I. M. Sechenov, specialty "General Medicine".
Information about the drug is generalized, provided for informational purposes only and does not replace the official instructions. Self-medication is hazardous to health!
Popular by topic