Table of contents: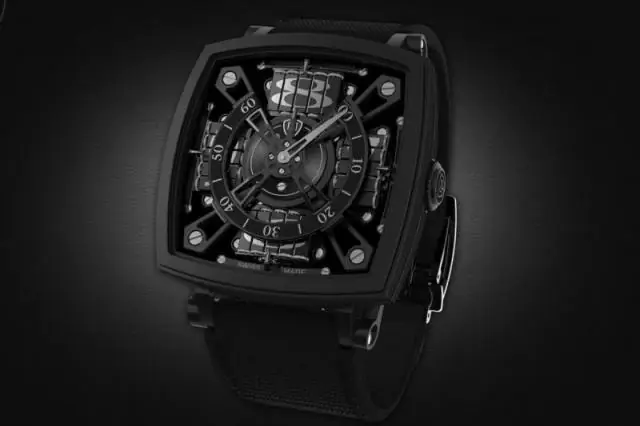 Video: MCT Kontinus - Instructions For Use, Tablets 30 Mg, Price, Reviews
MCT Continus
MCT Kontinus: instructions for use and reviews
1. Release form and composition
2. Pharmacological properties
3. Indications for use
4. Contraindications
5. Method of application and dosage
6. Side effects
7. Overdose
8. Special instructions
9. Application during pregnancy and lactation
10. Use in childhood
11. In case of impaired renal function
12. For violations of liver function
13. Use in the elderly
14. Drug interactions
15. Analogs
16. Terms and conditions of storage
17. Terms of dispensing from pharmacies
18. Reviews
19. Price in pharmacies
Latin name: MST Continus
ATX code: N02AA01
Active ingredient: morphine (Morphine)
Manufacturer: Bard Pharmaceuticals, Ltd. (Bard Pharmaceuticals, Ltd.) (UK); FSUE "Moscow Endocrine Plant" (Russia)
Description and photo update: 09.10.2019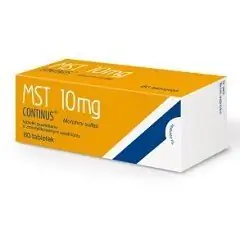 MCT Continus is an analgesic drug. Refers to narcotic drugs.
Release form and composition
MCT Kontinus is available in the form of long-acting, film-coated tablets, round, biconvex, with a smooth surface:
10 mg tablets: golden brown, marked "10 mg" on one side;
30 mg tablets: dark purple, labeled "30 mg" on one side;
60 mg tablets: orange in color, marked "60 mg" on one side;
100 mg tablets: gray, marked "100 mg" on one side.
Tablets, regardless of dosage, are packed in blisters of 10, 20 or 30 pcs. In a cardboard box 1 blister with 20 tablets, 1 or 2 blisters with 10 tablets or 1 or 2 blisters with 30 tablets and instructions for use of MCT Continus.
Composition for 1 tablet of prolonged action, coated:
active substance: morphine sulfate - 10, 30, 60 or 100 mg;
auxiliary components of the tablet core: magnesium stearate, anhydrous lactose, talc, HEC (hydroxyethyl cellulose), cetostearyl alcohol;
tablet shell 10 mg - Opaspray M-1-3705V (macrogol 400, hypromellose, titanium dioxide);
tablet shell 30 mg - Opadray OY-6708 [macrogol 400, hypromellose, titanium dioxide, indigo carmine, dyes: Sunset Yellow (E110), Erythrosine (E127)];
tablet shell 60 mg - Opadray OY-3508 [macrogol 400, hypromellose, titanium dioxide, dyes: Sunset Yellow (E110), Erythrosine (E127), Quinoline yellow (E104)];
tablet shell 100 mg - Opadray OY-8215 (macrogol 400, hypromellose, titanium dioxide).
Pharmacological properties
Pharmacodynamics
MCT Continus is an agonist of opioid μ- (mu), δ- (delta) and κ- (kappa) receptors. It suppresses the transmission of pain impulses in the central nervous system, reduces the emotional assessment of pain, and also induces euphoria, which contributes to the formation of physical and mental drug dependence. In large doses, morphine has a hypnotic effect. In addition, it produces the following effects:
reduces the excitability of the cough center;
inhibits conditioned reflexes;
oppresses the vomiting and respiratory centers;
stimulates the centers of the vagus nerve (causing bradycardia) and the oculomotor nerve (causing miosis);
lowers body temperature and slows down metabolism;
reduces the secretory activity of the gastrointestinal tract and weakens intestinal motility (may cause constipation);
increases the tone of the sphincters of the bladder;
causes spasm of the sphincter of Oddi and the sphincters of the biliary tract;
increases the tone of smooth muscles of internal organs (in particular, bronchi, thereby causing bronchospasm);
can stimulate chemoreceptors located in the vomiting center (causing nausea and vomiting).
The duration of action of the drug is about 12 hours.
Pharmacokinetics
The maximum plasma concentration of morphine is observed 4 hours after taking MCT Continus. The active substance passes through the placental and blood-brain barriers. The average volume of distribution is 4 l / kg.
As a result of the metabolism of the drug, sulfates and glucuronides are mainly formed. Most of morphine (about 85%) is excreted by the kidneys: of which about 80% - in the form of glucuronides and 9-12% - unchanged. The rest of the drug (approximately 7-10%) is excreted in the bile. In small amounts, morphine is excreted through the glands of external secretion.
Indications for use
MCT Kontinus is used for severe pain (mainly chronic) syndrome (in the postoperative period, with malignant tumors, with post-traumatic syndrome).
The drug is not recommended for use for the relief of acute pain.
Contraindications
Absolute:
acute liver disease;
oppression of the respiratory center;
broncho-obstructive diseases;
paralytic ileus;
traumatic brain injury;
pronounced depression of the central nervous system;
period of pregnancy and lactation;
children under 7 years of age;
preoperative period and the first 24 hours after the operation;
taking MAO (monoamine oxidase) inhibitors less than 2 weeks before starting morphine therapy;
increased individual sensitivity to the main or auxiliary components of the drug.
Relative (MCT Continus tablets are used with caution):
renal or hepatic impairment;
chronic respiratory diseases;
arrhythmia;
pulmonary heart failure against the background of chronic pulmonary diseases;
severe inflammatory bowel disease;
intracranial hypertension;
stenosis of the urethra;
hyperthyroidism;
hyperplasia of the prostate;
insufficiency of the adrenal cortex;
emotional lability;
epileptic syndrome;
alcoholic delirium;
acute alcohol intoxication;
condition after surgery on the urinary or biliary tract;
drug dependence or drug abuse;
suicidal attempts or thoughts (including a history);
elderly age;
the general serious condition of the patient.
MCT Kontinus, instructions for use: method and dosage
MCT Continus tablets are taken orally, without chewing, but swallowing whole. Frequency rate of application - 2 times a day (with an interval of at least 12 hours).
Reduction of persistent pain
The dosage of MCT Continus depends on the patient's age, the severity of the pain syndrome and the previous use of analgesics. If the pain intensifies, you can gradually increase the dose of morphine (from 10 mg to 100 mg).
Adult patients who have not previously received narcotic analgesics, with intense pain syndrome or pain that is not relieved by weaker opioid drugs, are usually prescribed MCT Continus 30 mg every 12 hours. If necessary, the dose is increased to 60 mg every 12 hours. with an interval of at least 12 hours and an increase in the dose by no more than 25-50%.
Weakened and emaciated patients with MCT Continus are prescribed in lower initial doses. In patients who previously received conventional dosage forms of diamorphine and morphine, the drug is used in the same daily doses, divided into 2 doses. In patients who switch from parenteral administration of morphine to taking MCT Continus inside, it is recommended to increase the initial dose by 50–100% to avoid a decrease in the analgesic effect (usually the dose is selected individually).
Elderly patients, as with other opioid analgesics, are advised to reduce the dose.
For children over 7 years old, a single dose of MCT Continus should be 0.2–0.8 mg / kg of body weight, the frequency of application is 2 times a day.
Postoperative pain syndrome
Recommended doses of MCT Continus for adults:
patients weighing less than 70 kg - 20 mg 2 times a day;
patients weighing 70 kg or more - 30 mg 2 times a day.
In children of any age, the use of morphine for relief of postoperative pain is undesirable.
Side effects
gastrointestinal tract: vomiting and nausea (usually at the beginning of treatment), dry mouth, gastralgia, anorexia, cholestasis, constipation, spasms of the biliary tract, hepatotoxicity (pale stools, increased yellowness of the skin and sclera, dark urine); in patients with severe inflammatory bowel diseases - toxic megacolon, paralytic intestinal obstruction, intestinal atony;
respiratory system: bronchospasm, depression of the respiratory center, atelectasis (decrease in the lung lobe);
cardiovascular system: bradycardia or tachycardia, increase or decrease in blood pressure;
nervous system: headache, dizziness, general fatigue, involuntary muscle twitching, fainting, impaired coordination of movements, drowsiness, paresthesia, unusual fatigue, insomnia, general weakness, restless sleep, tremors, increased intracranial pressure (sometimes with subsequent disturbance of cerebral circulation), confusion (depersonalization, hallucinations); when taking large doses of MCT Continus - muscle stiffness (in particular, respiratory); in children - decreased ability to concentrate, anxiety, nightmares, paradoxical agitation, delirium, convulsions; in elderly patients - stimulating or sedative effect;
genitourinary system: spasm of the ureters and the sphincter of the bladder, decreased urine output, impaired outflow of urine (with stenosis of the urethra and prostatic hyperplasia, the condition is aggravated), decreased potency, decreased libido;
allergic reactions: skin rash, chills, tracheal edema, hyperemia and edema of the face, laryngospasm;
other reactions: miosis, blurred vision (including diplopia), nystagmus, dysphonia, ringing in the ears, increased sweating, a feeling of discomfort, an imaginary feeling of well-being, tolerance, drug dependence, withdrawal syndrome (manifested by rhinitis, sneezing, yawning, nausea, vomiting, diarrhea, anorexia, headache, nervousness, fatigue, mydriasis, dilated pupils, tremors, irritability, muscle pains and contractions, stomach cramps, hyperthermia, sweating, tachycardia, hypoxia, increased blood pressure, general weakness and other vegetative symptoms).
Overdose
With an overdose of morphine, the following symptoms may occur: dry mouth, decreased blood pressure, bradycardia, muscle stiffness, hypothermia, increased intracranial pressure, miosis, anxiety, hallucinations, delirium, convulsions, respiratory arrest, and coma (in severe cases).
The patient is gastric lavaged and therapy is carried out aimed at maintaining cardiac activity and restoring respiratory function. It is recommended to administer naloxone intravenously in a single dose of 0.2–0.4 mg. After 2-3 minutes it is re-injected until a total dose of 10 mg is reached. Naloxone is a specific antagonist of opioid analgesics.
special instructions
MCT Continus is prescribed with caution to patients over 75 years old. Morphine can cause severe euphoria.
Repeated subcutaneous administration of morphine leads to the rapid development of drug dependence. With regular intake of the drug inside (in therapeutic doses), dependence develops after 2-14 days. After the end of a long therapeutic course within a few hours after stopping treatment, a withdrawal syndrome may occur, which reaches a maximum after 36-72 hours.
During the period of using MCT Continus, you must not drink alcohol.
Influence on the ability to drive vehicles and complex mechanisms
Until the end of the course of treatment with MCT Continus, patients should refrain from performing any work that requires a high concentration of attention and a quick psychomotor response.
Application during pregnancy and lactation
MCT Continus should not be taken during pregnancy and breastfeeding.
Pediatric use
MCT Continus is contraindicated in children under 7 years of age.
The use of morphine for the relief of postoperative pain in pediatric patients of any age is undesirable.
With impaired renal function
Renal failure is a relative contraindication to the use of morphine and requires caution during treatment.
For violations of liver function
MCT Continus should not be used in severe liver diseases (especially in the acute period).
Hepatic impairment is a relative contraindication to the use of morphine and requires caution during treatment.
Use in the elderly
For elderly patients (over 75 years old), morphine preparations are prescribed with caution.
Drug interactions
MCT Continus enhances the effect of anti-anxiety, sedative and hypnotic drugs, as well as drugs for general and local anesthesia.
The systematic use of phenobarbital and other barbiturates increases the likelihood of a decrease in the analgesic effect of narcotic analgesics and stimulates the occurrence of cross-tolerance.
Joint reception with dopamine can lead to a decrease in the analgesic effect of morphine; with beta-blockers - to a more pronounced depression of the central nervous system; with chlorpromazine - to enhance the sedative, analgesic and miotic effects of morphine; with cimetidine - to respiratory depression; with barbiturates and phenothiazine - to increase the hypotensive effect and increase the risk of respiratory depression.
When using naloxone, breathing is restored and analgesia caused by morphine is eliminated. Nalorphine also relieves respiratory depression from morphine intake.
Antidiarrheals and anticholinergics increase the risk of urinary retention, constipation (up to bowel obstruction), and central nervous system depression.
Muscle relaxants, drugs that depress the central nervous system, and ethanol increase the suppression of respiration and the depressing effect of morphine.
Naltrexone is able to accelerate the onset of withdrawal symptoms in patients with drug addiction (withdrawal symptoms may occur within 5 minutes after administration and continue for 48 hours; they are persistent and difficult to eliminate); naltrexone reduces the antitussive, analgesic and antidiarrheal effects of opioid analgesics, but does not affect the symptoms of morphine caused by the histamine reaction.
Morphine enhances the hypotensive effect of diuretics, ganglion blockers and other drugs that lower blood pressure; reduces the effect of metoclopramide; inhibits the metabolism of zidovudine in the liver and lowers its clearance.
Analogs
Analogues of MCT Continus are Morphine sulfate, Morphine hydrochloride, Morphine hydrochloride trihydrate, M-Eslon, Morphine Scanan, etc.
Terms and conditions of storage
Keep out of reach of children at a temperature not exceeding 25 ° C.
The shelf life is 5 years.
MST Kontinus refers to narcotic drugs and psychotropic substances subject to control in the Russian Federation, accounted for and stored in accordance
with the requirements of instruction RD-64-008-87.
Terms of dispensing from pharmacies
Dispensed by prescription.
Reviews about MCT Continus
The drug belongs to the list of narcotic and psychotropic substances that are subject to strict accounting and control. The tablets are not commercially available. There are very few reviews of MST Kontinus. Typically, the drug is prescribed to patients with severe cancer to eliminate severe pain. The tablets are very effective, but they must be taken with caution, since morphine is quickly addictive and addictive.
Price for MCT Continus in pharmacies
According to the State register of prices for vital and essential drugs (Vital and Essential Medicines), recommended selling prices for MCT Continus, extended-release film-coated tablets, 20 pcs. in the package, depend on the dosage and are:
MCT Continus 10 mg - 774 rubles;
MCT Continus 30 mg - 1260 rubles;
MCT Continus 60 mg - 2356 rubles;
MCT Continus 100 mg - 3604 rubles.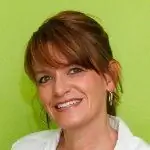 Maria Kulkes Medical journalist About the author
Education: First Moscow State Medical University named after I. M. Sechenov, specialty "General Medicine".
Information about the drug is generalized, provided for informational purposes only and does not replace the official instructions. Self-medication is hazardous to health!
Popular by topic