Table of contents: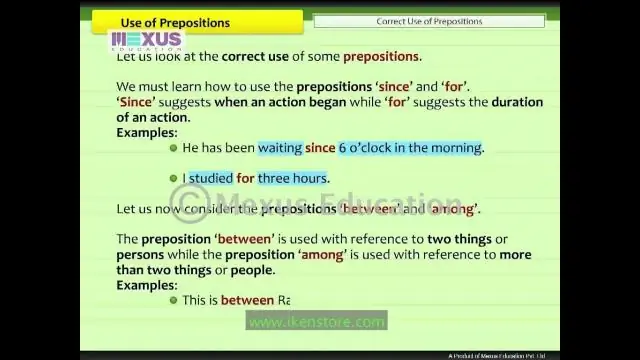 Video: Mirolyut - Instructions For The Use Of Tablets, Price, Reviews, Analogues
Mirolyut
Mirolyut: instructions for use and reviews
1. Release form and composition
2. Pharmacological properties
3. Indications for use
4. Contraindications
5. Method of application and dosage
6. Side effects
7. Overdose
8. Special instructions
9. Application during pregnancy and lactation
10. Use in childhood
11. In case of impaired renal function
12. For violations of liver function
13. Drug interactions
14. Analogs
15. Terms and conditions of storage
16. Terms of dispensing from pharmacies
17. Reviews
18. Price in pharmacies
Latin name: Mirolut
ATX code: G02AD06
Active ingredient: Misoprostol (Misoprostol)
Producer: JSC "Obninsk Chemical-Pharmaceutical Company" (Russia)
Description and photo update: 2018-27-07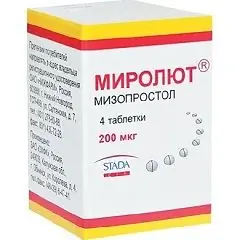 Mirolyut is a stimulant of labor activity.
Release form and composition
The form of release of Mirolyut - tablets: flat-cylindrical, white or white with a yellowish / grayish shade, with a risk and a chamfer (4 and 10 pcs. In blisters, in a cardboard box 1, 2, 3, 4 or 10 packages; 4, 10, 20 and 30 pcs. In polymer cans, in a cardboard box 1 can).
Composition of 1 tablet:
active substance: Mirolyut or Misoprostol-HPMC - 20 mg (contains misoprostol - 0.2 mg in terms of 100% substance, hypromellose);
additional components: sodium carboxymethyl starch, magnesium stearate, Prosolv (microcrystalline cellulose, colloidal silicon dioxide).
Pharmacological properties
Pharmacodynamics
Misoprostol is a synthetic analogue of prostaglandin E 1, a substance that dilates the cervix and induces contraction of the smooth muscle fibers of the myometrium, which facilitates the removal of the contents of the uterine cavity. Increases the strength and frequency of contractions of the myometrium, and also has a weak stimulating effect on the smooth muscles of the gastrointestinal tract (gastrointestinal tract).
Pharmacokinetics
After oral administration, misoprostol is rapidly and completely absorbed (absorption decreases with simultaneous food intake). It is metabolized in the walls of the gastrointestinal tract and liver to pharmacologically active misoprostolic acid.
The maximum concentration of misoprostol acid is 1 μg / L and is reached within 9-15 minutes.
The connection with plasma proteins is about 85%. T ½ (half-life) - 20-40 minutes.
The substance is excreted by the kidneys - 64-73% during the first 24 hours (of which 56% in the first 8 hours) and with bile - 15% during the first 24 hours.
Does not accumulate.
In patients with impaired renal function, it is possible to increase the maximum concentration by almost 2 times and increase T ½.
Indications for use
Mirolyut tablets are used in combination with mifepristone to terminate early pregnancy - up to 42 days of amenorrhea (absence of menstruation).
Contraindications
suspicion of an ectopic pregnancy;
the presence of hormone-dependent tumors;
lactation period;
diseases associated with prostaglandin dependence, or the presence of contraindications to the use of prostaglandins, for example, bronchial asthma, glaucoma, arterial hypertension;
liver and kidney disease;
cardiovascular diseases;
endocrinopathies and diseases of the endocrine system, including dysfunction of the adrenal glands, diabetes mellitus;
anemia;
the use of intrauterine contraceptives (IUDs) (they must be removed before using the drug);
age up to 15 years;
hypersensitivity to the components of Mirolyut or other prostaglandin preparations.
Instructions for the use of Mirolyut: method and dosage
The drug is used in medical institutions under the supervision of an obstetrician-gynecologist.
Mirolut is taken orally in a dose corresponding to 2 tablets, 36–48 hours after taking 3 tablets of mifepristone.
Side effects
After taking the drug, pain in the lower abdomen, nausea, flatulence, vomiting, diarrhea, headache, dizziness, fever, flushing of the face, as well as allergic reactions (skin rash, itching, Quincke's edema) may occur.
Overdose
An overdose of Mirolyut can be manifested by drowsiness, lethargy, convulsions, tremors, low blood pressure, bradycardia, palpitations, fever, diarrhea, and abdominal pain. Hemodialysis is ineffective. Treatment is symptomatic.
special instructions
Mirolyut should be used exclusively as directed by a doctor, under the strict supervision of an obstetrician-gynecologist, in specialized medical institutions equipped with the equipment necessary for the provision of emergency blood transfusion and surgical gynecological care.
The use of misoprostol requires activities associated with abortion, including the prevention of Rh-conflict.
Before prescribing the drug, the patient must be informed in detail about the effect of the drug and its possible side effects. Within 2-3 hours after taking Mirolyut tablets, a woman should be under medical supervision.
After using the drug, there is usually a slight vaginal bleeding, in some women it is quite long. In the event of any complications, including massive bleeding, the patient should be provided with adequate medical care.
In 80% of women, spontaneous abortion occurs within 6 hours after taking the drug, in 10% - within one week. Pregnancy can be terminated very early in pregnancy after taking mifepristone, but misoprostol is also needed to optimize the drug response.
In the same medical institution where the patient took Mirolyut, after 10-14 days she must re-undergo examination, including, if necessary, ultrasound or determination of the level of chorionic gonadotropin in the blood serum. If a pregnancy is suspected or an incomplete abortion is suspected, vacuum aspiration followed by a histological examination of the aspirate is indicated.
Influence on the ability to drive vehicles and complex mechanisms
Given the likelihood of dizziness after using Mirolyut, it is recommended to be careful when engaging in potentially hazardous activities that require increased concentration of attention and speed of reactions.
Application during pregnancy and lactation
During pregnancy, Mirolyut is used only to interrupt it.
The drug should not be prescribed if uterine pregnancy is not confirmed, or the woman is not sure of her decision to terminate the pregnancy.
Patients should be warned about the teratogenic effects of misoprostol.
If it becomes necessary to use Mirolyut during lactation, within 7 days after medical abortion, namely after taking mifepristone, you should refrain from breastfeeding.
Pediatric use
According to the instructions, Mirolyut is contraindicated for girls under the age of 15 years.
With impaired renal function
Contraindicated: kidney disease.
For violations of liver function
Contraindicated: liver disease.
Drug interactions
Antacids and food decrease the plasma concentration of misoprostol acid (the active metabolite of misoprostol). This phenomenon has no clinical significance.
In the case of the simultaneous use of magnesium-containing antacids, diarrhea may increase.
Misoprostol does not affect the pharmacokinetics of ibuprofen and diclofenac. Does not have a clinically significant effect on the absorption, concentration and antiplatelet effect of acetylsalicylic acid used in therapeutic doses.
Analogs
Mizotab and Misoprost are analogues of Mirolyut in terms of pharmacological action.
Terms and conditions of storage
Store for no more than 3 years out of the reach of children, in a dry, dark place at temperatures up to 25 ° C.
Terms of dispensing from pharmacies
Available from pharmacies by prescription. Also supplied to hospitals.
Reviews about Mirolyut
Reviews about Mirolyut are ambiguous. Many women write that in their case, the drug was effective and did not cause side effects. Others, on the other hand, describe severe side effects, the most common of which are severe pain in the lower abdomen and profuse bleeding. There are known cases of misoprostol being ineffective.
Doctors say that abortion is painless, practically without side effects and with a good result, provided that the drug is used correctly in the early stages. Moreover, the shorter the gestation period, the better.
The price of Mirolyut in pharmacies
The price of Mirolyut is approximately 315 rubles per pack of 4 tablets.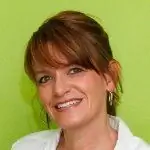 Maria Kulkes Medical journalist About the author
Education: First Moscow State Medical University named after I. M. Sechenov, specialty "General Medicine".
Information about the drug is generalized, provided for informational purposes only and does not replace the official instructions. Self-medication is hazardous to health!
Recommended: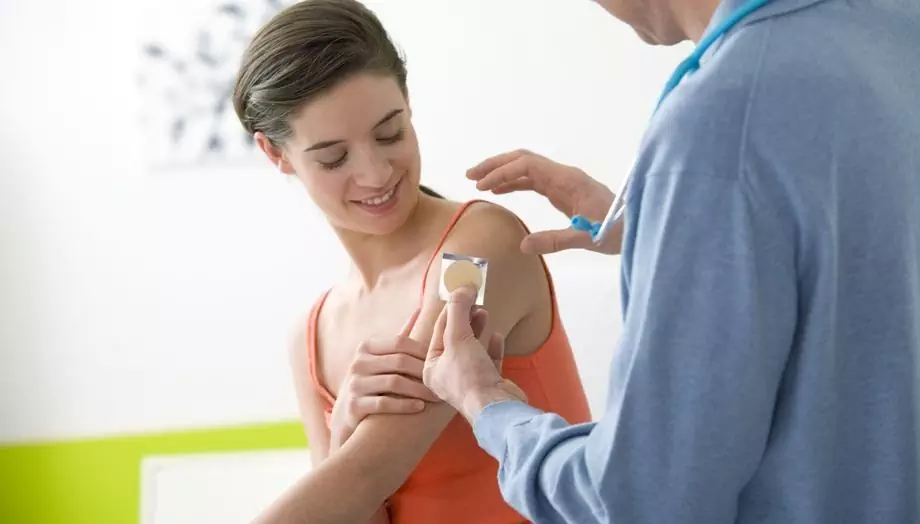 Nicotine patch is an effective remedy for weaning from nicotine addiction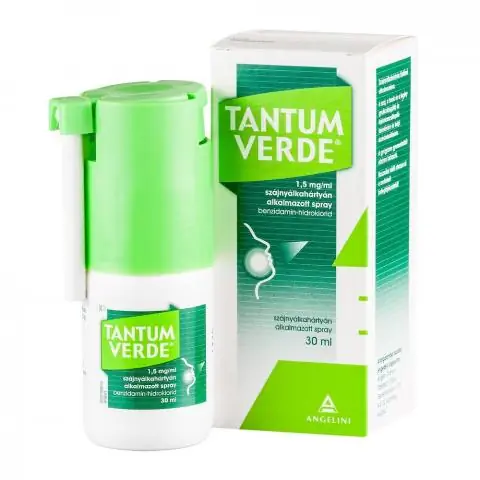 Instructions for use Tantum Verde in the form of a spray, tablets and solution. Information on doses for children, contraindications, reviews, analogues and the price of the drug in pharmacies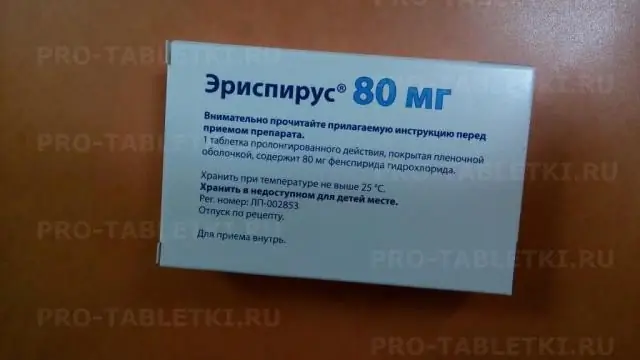 Instructions for use Erispirus tablets and syrup. Information on the dosage for children, contraindications, reviews, analogues and the price of the drug in pharmacies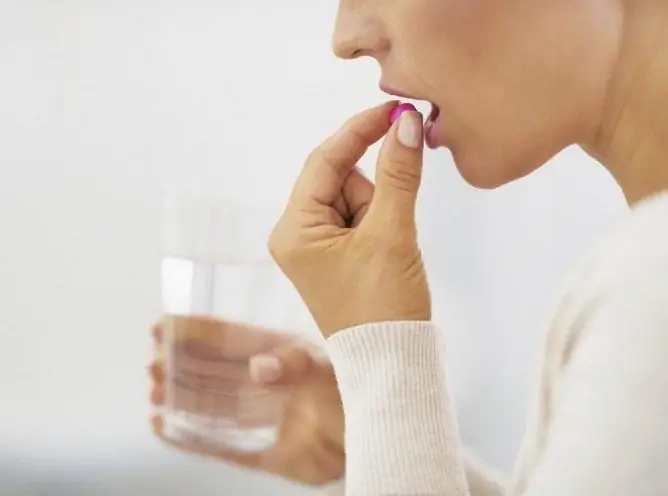 Sinusitis requires an integrated approach to treatment. The leading role in therapy belongs to antibiotics, which prevent the development of serious complications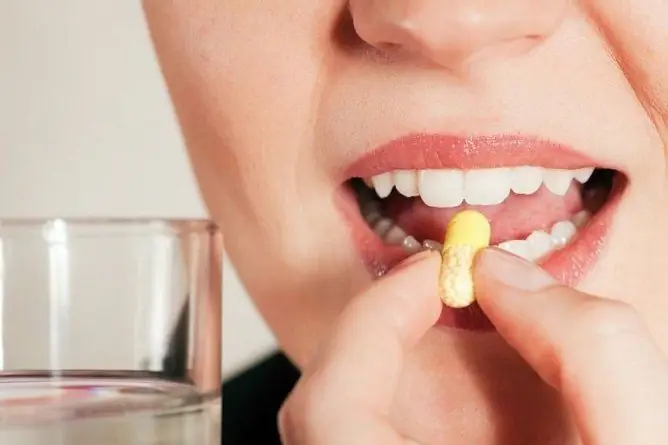 Treatment of angina with antibiotics in adults occupies a leading place in the bacterial form of the disease. The drugs are prescribed in the form of tablets, powder, solution for injection