Table of contents: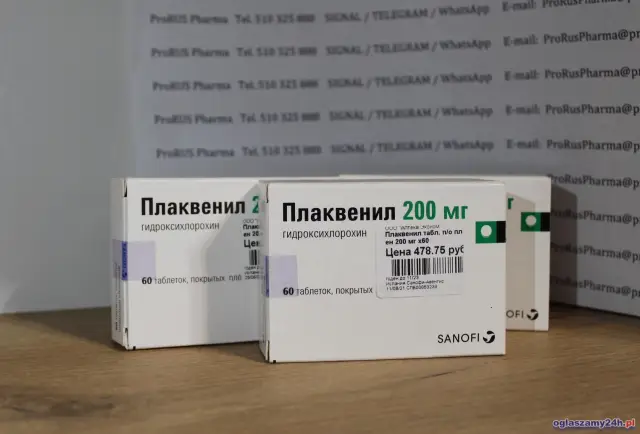 Video: Midantan - Instructions For The Use Of Tablets, Analogues, Price, Reviews
Midantan
Midantan: instructions for use and reviews
1. Release form and composition
2. Pharmacological properties
3. Indications for use
4. Contraindications
5. Method of application and dosage
6. Side effects
7. Overdose
8. Special instructions
9. Application during pregnancy and lactation
10. In case of impaired renal function
11. For violations of liver function
12. Use in the elderly
13. Drug interactions
14. Analogs
15. Terms and conditions of storage
16. Terms of dispensing from pharmacies
17. Reviews
18. Price in pharmacies
Latin name: Midantan
ATX code: N04BB01
Active ingredient: amantadine (amantadine)
Producer: JSC "Borisov Plant of Medical Preparations" (Belarus)
Description and photo update: 2019-23-08
Prices in pharmacies: from 64 rubles.
Buy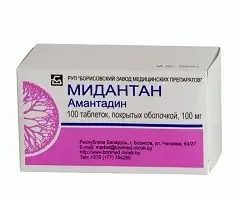 Midantan is a blocker of glutamate NMDA receptors, an antiparkinsonian agent.
Release form and composition
Midantan is produced in the form of film-coated tablets: orange, round, biconvex, with a notch on one side (10 tablets in a blister, 3 blisters in a cardboard box).
Active ingredient: amantadine sulfate, in 1 tablet - 100 mg.
Excipients: potato starch, microcrystalline cellulose, gelatin, colloidal silicon dioxide, magnesium stearate, croscarmellose sodium, talc, titanium dioxide, povidone, butyl methacrylate copolymer, lactose monohydrate, orange yellow dye.
Pharmacological properties
Pharmacodynamics
Midantan is an antiparkinsonian drug belonging to the group of tricyclic symmetric adamantamines. It is a blocker of glutamate NMDA receptors (including those localized in the substantia nigra), which leads to a decrease in the excessive stimulating effect of cortical glutamate neurons on the neostriatum, which is accompanied by insufficient production of dopamine. Amantadine reduces the flow of Ca 2+ ions into neurons, reducing the risk of their destruction. Midantan has a significant effect on stiffness (bradykinesia and stiffness) and also has an anticholinergic effect.
Pharmacokinetics
After taking Midantan inside, amantadine is well absorbed in the gastrointestinal tract, although at a low rate. The maximum content of the active substance in the blood plasma is approximately 250 ng / ml or 500 ng / ml and is reached approximately 3-4 hours after a single oral administration of 100 mg or 200 mg of Midantan, respectively. With repeated administration of 200 mg of amantadine per day, its equilibrium concentration in blood plasma is 300 ng / ml and is reached within 3 days.
A few hours after ingestion, the active ingredient of Midantan is found in the discharge from the nasal sinuses. Overcomes the blood-brain barrier (in unknown concentrations). In vitro studies prove that the degree of binding of amantadine to plasma proteins is 67%, and most of it binds to erythrocytes. The concentration of the active component in erythrocytes in healthy volunteers is 2.66 times higher than that in blood plasma. The apparent volume of distribution varies from 5 to 10 l / kg, which confirms the significant binding of the substance in tissues, and decreases with increasing dose. Its content in the liver, spleen, kidneys, heart and lungs is higher than in the blood.
Amantadine is metabolized slightly, mainly through N-acetylation. In healthy young individuals, the half-life is on average 15 hours (the interval is from 10 to 31 hours). Total plasma clearance practically coincides with renal clearance and is about 250 ml / min. The renal clearance of amantadine is significantly higher than that of creatinine (CC), which indicates the presence of renal tubular secretion. After 4-5 days, 90% of the dose taken is excreted unchanged through the kidneys. The rate of excretion is largely determined by the pH of urine: an increase in this indicator leads to a decrease in excretion.
In patients with renal insufficiency, accumulation of amantadine may occur, which provokes serious adverse reactions. A decrease in CC by 40 ml / min leads to an increase in the half-life of about 5 times. Even with renal failure, amantadine is excreted mainly in the urine, therefore, it can be detected in the blood plasma under these conditions for several days. The hemodialysis procedure does not lead to the elimination of the drug in significant quantities, probably due to significant binding in tissues.
In elderly patients, compared with middle-aged patients, the half-life is significantly increased (approximately 2 times), and renal clearance is reduced. In elderly patients with renal dysfunctions, repeated administration of amantadine at a daily dose of 100 mg for 14 days causes an increase in plasma concentrations of the substance to values at which the toxic properties of Midantan are manifested.
Indications for use
According to the instructions, Midantan is used to treat Parkinson's disease and Parkinson's syndrome.
Contraindications
Absolute:
Psychoses (including history);
Epilepsy;
Excitation;
Arterial hypotension;
Pre-delirium;
Delirious psychosis;
Heart failure II-III degree;
Prostate adenoma;
Chronic renal failure
Liver failure;
Closed-angle glaucoma;
Thyrotoxicosis;
I trimester of pregnancy;
Lactation period;
Simultaneous administration of hydrochlorothiazide and triamterene;
Hypersensitivity to the components of the drug.
Relative (Midantan tablets should be used with caution due to the risk of complications):
Mental disorders (including a history);
Dermatitis of allergic origin;
Orthostatic arterial hypotension;
Alcoholism;
II and III trimester of pregnancy;
Elderly age.
Instructions for the use of Midantan: method and dosage
Midantan tablets should be taken orally after meals.
Reception schedule: in the first week, the initial daily dose for the first 3 days is 100 mg in several doses with an interval of 6 hours (the last dose should be taken before dinner); from the 4th to the 7th day, 200 mg per day is prescribed; the next 2 weeks - 300 mg per day; starting from the fourth week of taking the drug - 300-400 mg per day, depending on the patient's condition.
The highest permissible daily dose of Midantan is 600 mg.
For patients with impaired renal function, the dose is reduced and the intervals between doses are increased, depending on the glomerular filtration rate:
80-60 ml / min - 100 mg every 12 hours;
60-50 ml / min - doses of 200 mg and 100 mg alternate every other day;
30-20 ml / min - 200 mg 2 times a week;
20-10 ml / min - 100 mg 3 times a week;
Less than 10 ml / min - 200 mg once a week and 100 mg every other week.
Elderly patients also require a dose reduction of Midantan.
Side effects
Digestive system: nausea, dry mouth, dyspepsia, anorexia;
Cardiovascular system: tachycardia, orthostatic hypotension, heart failure; possibly - the development of arrhythmogenic action;
Urinary system: polyuria, nocturia; in patients with prostatic hyperplasia - acute urinary retention;
Nervous system: irritability, dizziness, insomnia, headache, tremors, convulsions, mental disorders, mental and motor agitation, accompanied by visual hallucinations;
Others: decreased visual acuity, bluish color of the skin of the upper and lower extremities, dermatosis.
Overdose
An overdose of amantadine can be fatal. Symptoms include:
from the urinary system: renal dysfunction, including a decrease in CC and an increase in the level of urea in the blood, urinary retention;
on the part of the central nervous system: the main disorders are acute psychosis and disorders of neuromuscular transmission, the manifestations of which are myoclonus, hyperreflexia, visual hallucinations, motor restlessness, blurred consciousness, delirium, convulsive seizures, disorientation, extrapyramidal disorders, dysphagia, dilated pupils, torsional spasms;
from the digestive tract: dry mouth, nausea, vomiting;
on the part of the cardiovascular system: arterial hypertension, arrhythmia, sinus tachycardia; there are reports of isolated cases of cardiac arrest and the development of sudden cardiac death;
from the respiratory system: respiratory failure, including adult respiratory distress syndrome, edema and hyperventilation of the lungs.
When amantadine is combined with anticholinergic drugs, the effect of the latter is enhanced. Taking anticholinergics in high doses at the same time as taking Midantan can lead to the development of acute psychotic reactions, often similar to those that occur with atropine poisoning. If at the same time the patient also took CNS stimulants or alcoholic beverages, then the symptoms of acute intoxication with amantadine may change or worsen.
The specific antidote for amantadine is unknown. In case of an overdose, gastric lavage and / or induction of vomiting is recommended, the use of laxatives and activated carbon is allowed. Since amantadine is excreted mainly unchanged through the kidneys, regular monitoring of renal function should be carried out and, if necessary, forced diuresis should be performed. Acidification of urine promotes the early elimination of the drug. In case of amantadine poisoning, hemodialysis is considered insufficiently effective.
special instructions
Data on the effectiveness of therapy with amantadine sulfate for extrapyramidal disorders resulting from treatment with antipsychotic drugs are contradictory.
Abrupt withdrawal of the drug may exacerbate the disease.
During therapy with Midantan, it is contraindicated to consume alcohol.
Influence on the ability to drive vehicles and complex mechanisms
You should refrain from driving vehicles and performing potentially hazardous activities that require quick reactions and increased concentration.
Application during pregnancy and lactation
Midantan is contraindicated in the first trimester of pregnancy and during breastfeeding. In the II and III trimesters of pregnancy, care must be taken when taking the drug (the drug can only be prescribed by a doctor, provided that the benefits for the mother prevail over the possible risks for the fetus).
With impaired renal function
Chronic renal failure is a contraindication to taking the drug.
In case of impaired renal function, the dose of Midantan is reduced, and the intervals between doses are increased depending on the glomerular filtration rate.
For violations of liver function
If the hepatic function is impaired, Midantan is contraindicated.
Use in the elderly
Elderly patients need to be careful when taking Midantan. A dose adjustment downward is required.
Drug interactions
Midantan is compatible with other antiparkinsonian drugs and central anticholinergics.
Amantadine sulfate enhances the effect of psychostimulants and levodopa.
In the case of the simultaneous administration of ethanol or drugs that stimulate the central nervous system, the risk of side effects increases.
Analogs
The analogues of Midantan are: PK-Merz, Amantin, Neomidantan, etc.
Terms and conditions of storage
Store at temperatures up to 25 ° C in a dry place out of the reach of children.
The shelf life is 5 years.
Terms of dispensing from pharmacies
Dispensed by prescription.
Reviews about Midantan
Most of the reviews about Midantan indicate its effectiveness when used according to indications. The drug should be prescribed only by a specialist who selects an individual treatment regimen and, if necessary, adjusts the dose. Some patients complain of a pronounced withdrawal syndrome that manifests itself after discontinuation of the drug. There are also negative reviews about Midantan, in which it is reported that the treatment did not give the desired result and led to an increase in adverse reactions (urinary retention, general weakness, etc.).
Price for Midantan in pharmacies
On average, the price for Midantan is 59-77 rubles (for a package containing 50 tablets) or 126-140 rubles (for a package containing 100 tablets).
Midantan: prices in online pharmacies
Drug name
Price
Pharmacy
Midantan 100 mg film-coated tablets 50 pcs.
RUB 64
Buy
Midantan tablets p.p. 100mg 100 pcs.
130 RUB
Buy
Midantan 100 mg film-coated tablets 100 pcs.
130 RUB
Buy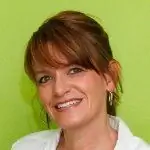 Maria Kulkes Medical journalist About the author
Education: First Moscow State Medical University named after I. M. Sechenov, specialty "General Medicine".
Information about the drug is generalized, provided for informational purposes only and does not replace the official instructions. Self-medication is hazardous to health!
Popular by topic