Table of contents:
Video: Migraineum - Instructions For The Use Of Tablets, Price, Reviews, Analogues
Migraine
Migraine: instructions for use and reviews
1. Release form and composition
2. Pharmacological properties
3. Indications for use
4. Contraindications
5. Method of application and dosage
6. Side effects
7. Overdose
8. Special instructions
9. Application during pregnancy and lactation
10. Use in childhood
11. In case of impaired renal function
12. For violations of liver function
13. Use in the elderly
14. Drug interactions
15. Analogs
16. Terms and conditions of storage
17. Terms of dispensing from pharmacies
18. Reviews
19. Price in pharmacies
Latin name: Migrenium
ATX code: N02BE71
Active ingredient: Caffeine + Paracetamol (Caffeine + Paracetamol)
Producer: BIOCHEMIK, PAO (Russia)
Description and photo update: 2018-25-10
Prices in pharmacies: from 101 rubles.
Buy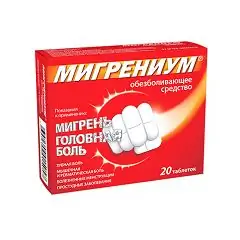 Migraine is a combined drug with analgesic, antipyretic and psychostimulating effects.
Release form and composition
The dosage form of Migrenium is film-coated tablets: oval, biconvex, with a white or almost white shell, a dividing line is applied on one side, two layers are noticeable in the cross section; core - without a shell, white or almost white (in a blister contour packaging 10 pcs., in a cardboard box 1 or 2 packages; in a polymer or glass jar 10 pcs., in a cardboard box 1 can).
Composition of one tablet:
active ingredients: paracetamol - 0.5 g; caffeine - 0.065 g;
auxiliary components (core): microcrystalline cellulose, potato starch, croscarmellose sodium, colloidal silicon dioxide (grade A-300), magnesium stearate, hydroxypropyl cellulose (hyprolose);
shell: copovidone, hydroxypropyl cellulose (hyprolose), talc, silicone emulsion (50% solution), titanium dioxide.
Pharmacological properties
Pharmacodynamics
The pharmacological action of Migrenium is determined by its active components.
Paracetamol has analgesic and antipyretic effects. It affects the conduct of pain impulses in the central nervous system (central nervous system) and suppresses the excitability of the thermoregulatory center in the hypothalamus by inhibiting COX (cyclooxygenase) and suppressing the synthesis of prostaglandins - inflammatory mediators. Paracetamol does not disrupt water-electrolyte metabolism and does not have a negative effect on the mucous membrane of the gastrointestinal tract, since it does not affect the synthesis of prostaglandins in peripheral tissues. The likelihood of an increase in the amount of methemoglobin in the blood is extremely low.
Caffeine stimulates arousal processes in the cerebral cortex. It also has an analeptic effect, enhances the effect of analgesics, improves mental and physical performance, reduces drowsiness, fatigue, and improves tone.
Pharmacokinetics
Paracetamol is absorbed quickly and almost completely in the gastrointestinal tract. The maximum concentration in blood plasma (C max) is 5–20 μg / ml. C max is reached in ½ – 1 hour after taking the drug. 15% of the substance binds to blood plasma proteins. Paracetamol metabolism occurs in the liver. The half-life (T 1/2) is 1–4 hours. It is excreted by the kidneys, mainly in the form of esters with sulfuric and glucuronic acids. Less than 5% of the substance is excreted unchanged.
Caffeine is well absorbed in the intestines (including the colon). C max - 1.58-1.76 mg / l, the time to reach it after taking the drug inside - 50-75 minutes. Caffeine easily crosses the blood-brain barrier and the placenta, it is quickly and evenly distributed in all tissues and organs. Plasma proteins (albumin) bind 25–36% of the substance. Most of the caffeine is demethylated and oxidized. T 1/2 is approximately 5 hours, in some cases up to 10 hours. Approximately 10% is excreted in the urine unchanged.
Indications for use
pain syndrome (moderate or mild): migraine, headache, myalgia, ossalgia, neuralgia, algomenorrhea, arthralgia, toothache;
febrile syndrome (including in acute respiratory viral infection, influenza, diseases caused by hypothermia).
Contraindications
Absolute:
epilepsy;
severe renal / liver dysfunction;
deficiency of glucose-6-phosphate dehydrogenase;
age up to 12 years;
elderly age;
individual hypersensitivity to any of the components of Migraineum.
Relative:
congenital hyperbilirubinemia (Rotor, Dubin-Johnson and Gilbert syndromes;
pregnancy and lactation.
Instructions for use of Migrenium: method and dosage
Migrenium tablets are taken orally.
The following dosage is recommended: for adults and children over 12 years old - 1-2 tablets 4 times a day, the interval between doses is at least 4 hours, the maximum dose is 8 tablets / day.
Duration of use of Migrenium: as an antipyretic - no more than 3 days, as an anesthetic - no more than 5 days.
Side effects
from the gastrointestinal tract: dyspepsia (including nausea, pain in the epigastric region), hepatotoxicity (with prolonged use in large doses);
allergic reactions: urticaria, skin rash, Quincke's edema;
on the part of the hematopoietic system: rarely - methemoglobinemia, thrombocytopenia, hemolytic anemia, pancytopenia;
from the urinary system (in cases of prolonged use in large doses): nephrotoxicity (including pyuria, renal colic, papillary necrosis, interstitial nephritis).
Overdose
Typical symptoms of an overdose of the active substances of Migrenium:
paracetamol: decreased appetite, pallor of the skin, nausea, vomiting (in some cases with blood), gastralgia, hepatonecrosis (the degree of necrosis due to an overdose directly depends on the severity of intoxication), agitation, anxiety, agitation, confusion, motor restlessness, delirium, hyperthermia, arrhythmia, tachycardia, dehydration, frequent urination, increased pain / tactile sensitivity, headache, muscle twitching or tremors, epileptic seizures (with severe overdose - tonic-clonic), ringing in the ears, increased prothrombin time, increased activity of hepatic transaminases a detailed clinical picture of liver damage is formed in 1–6 days);
caffeine: agitation, anxiety, agitation, motor restlessness, delirium, confusion, gastralgia, dehydration, hyperthermia, arrhythmia, tachycardia, urinary frequency, increased pain / tactile sensitivity, headache, muscle twitching or tremors, ringing in the ears, nausea, vomiting (sometimes with blood), epileptic seizures (in severe overdose - tonic-clonic). Exceeding the dose of caffeine 300 mg / day (including more than 4 cups of 150 ml of natural coffee) can cause headache, anxiety, confusion, tremors, extrasystole.
Recommended treatment for overdose of active ingredients of the drug:
paracetamol: administration of SH-group donors and precursors of glutathione synthesis - methionine (within 8-9 hours after taking an increased dose) and acetylcysteine (within 12 hours); in order to prevent late hepatotoxic effect - gastric lavage;
caffeine: taking activated charcoal, laxatives; gastric lavage (if caffeine was taken in a dose of more than 15 mg / kg in the last 4 hours, and there was no vomiting caused by it); with hemorrhagic gastritis - administration of antacids and gastric lavage with ice-cold 0.9% NaCl solution; maintenance of oxygenation and ventilation of the lungs; for epileptic seizures - intravenous administration of diazepam, phenytoin or phenobarbital; maintaining water and electrolyte balance.
special instructions
In the case of prolonged (more than one week) intake of Migrenium, it is necessary to monitor the picture of the functional state of the liver and peripheral blood. It is not recommended to use the drug for more than 3 days with febrile syndrome and more than 5 days for pain syndrome without medical advice.
Against the background of drug treatment, excessive consumption of coffee, tea and other caffeine-containing products can cause overdose symptoms.
Taking Migraineum can make it difficult to diagnose acute abdominal pain.
Due to the increased risk of developing hepatotoxicity during treatment with the drug, it is necessary to stop using ethyl alcohol.
According to the instructions, Migrenium affects the results of athletes' doping control analyzes.
Patients with hay fever, atopic bronchial asthma are at increased risk of developing allergic reactions.
Application during pregnancy and lactation
Since the safety of the drug in pregnant and breastfeeding women has been little studied, it should be prescribed with caution even when the expected benefit to the mother is higher than the potential risk to the fetus / child.
Pediatric use
The use of Migrenium is contraindicated in children under 12 years of age.
With impaired renal function
Migraine is prohibited from prescribing to patients with severe renal impairment.
For violations of liver function
It is not recommended to take Migrenium tablets for patients with severe hepatic impairment.
Use in the elderly
Migraine is contraindicated in elderly patients.
Drug interactions
uricosuric drugs: paracetamol reduces their effectiveness;
chloramphenicol: under the influence of paracetamol, its T 1/2 increases 5 times;
anticoagulants (dicoumarin derivatives): with prolonged use, paracetamol can enhance their effect;
ethanol: concomitant use with paracetamol increases the risk of acute pancreatitis and hepatotoxic effects;
barbiturates, rifampicin, phenytoin, ethanol, phenylbutazone, tricyclic antidepressants and other stimulants of microsomal oxidation: increase the formation of hydroxylated active metabolites, increasing the likelihood of developing severe poisoning with small overdoses;
cimetidine and other inhibitors of microsomal oxidation: reduce the risk of hepatotoxic effect;
domperidone and metoclopramide: increase the absorption of paracetamol;
cholestyramine: reduces the absorption of paracetamol;
non-steroidal anti-inflammatory drugs (NSAIDs): long-term combined use with paracetamol increases the likelihood of developing analgesic nephropathy and renal papillary necrosis, increases the risk of end-stage chronic renal failure;
salicylates: simultaneous long-term use with paracetamol in high doses increases the likelihood of developing kidney / bladder cancer;
MAO (monoamine oxidase) inhibitors: caffeine enhances their effect;
ergotamine: caffeine speeds up its absorption;
mexiletine: reduces the excretion of caffeine by up to 50%;
nicotine: when used together, the rate of caffeine excretion increases;
calcium supplements: caffeine reduces their absorption;
beta-blockers: simultaneous use with caffeine can lead to mutual oppression of therapeutic effects;
cardiac glycosides: caffeine accelerates absorption, enhances the effect and increases their toxicity;
narcotic and sleeping pills: caffeine reduces their effect;
adrenergic bronchodilator drugs: when used together with caffeine, additional stimulation of the central nervous system and other additive toxic effects is possible;
theophylline and other xanthines: caffeine can reduce their clearance, increasing the likelihood of additive pharmacodynamic and toxic effects;
barbiturates, primidone, anticonvulsants (hydantoin derivatives, especially phenytoin): can increase metabolism and increase the clearance of caffeine;
lithium preparations: caffeine increases their excretion in the urine;
cimetidine, oral contraceptives, norfloxacin, ciprofloxacin, disulfiram: reduce the metabolism of caffeine in the liver (slow down its excretion and increase the concentration in the blood).
Analogs
Analogues of Migrenium are: Migrenol, Solpadein Fast, Paralen extra, Strimol plus and others.
Terms and conditions of storage
Store in a dark, dry place at a temperature not exceeding 25 ° C.
Keep out of the reach of children.
Shelf life is 3 years.
Terms of dispensing from pharmacies
Available without a prescription.
Reviews about Migraineum
From the reviews left by users about Migraineum, it follows that the drug is in great demand due to its low cost and effective action. It helps not only with migraines, but also with pain in muscles, joints, relieves toothache. It is often taken for menstrual cramps and also during colds.
In addition to quickly relieving pain, Migraine improves tone, performance and improves mood.
Patients do not complain about the side effects of the drug, but it is necessary to take the pills in the doses recommended by the instructions, and also take into account the contraindications to their use.
The price of Migrenium in pharmacies
The price of Migrenium for one package is approximately: 20 tablets - 100 rubles.
Migraine: prices in online pharmacies
Drug name
Price
Pharmacy
Migraine 65 mg + 500 mg film-coated tablets 20 pcs.
RUB 101
Buy
Migrenium 65 mg + 500 mg film-coated tablets 10 pcs.
112 RUB
Buy
Migraine tablets p.p. 65mg + 500mg 20 pcs.
122 RUB
Buy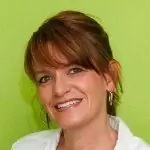 Maria Kulkes Medical journalist About the author
Education: First Moscow State Medical University named after I. M. Sechenov, specialty "General Medicine".
Information about the drug is generalized, provided for informational purposes only and does not replace the official instructions. Self-medication is hazardous to health!
Recommended: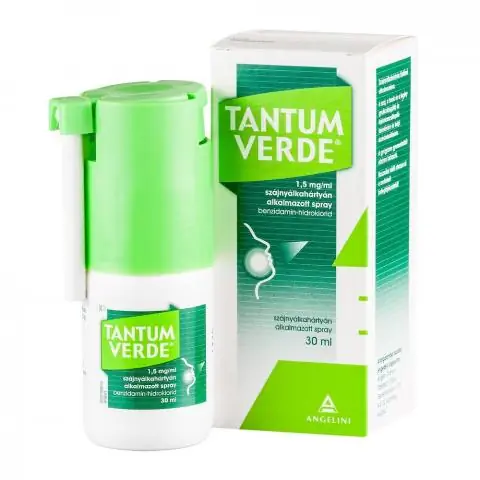 Instructions for use Tantum Verde in the form of a spray, tablets and solution. Information on doses for children, contraindications, reviews, analogues and the price of the drug in pharmacies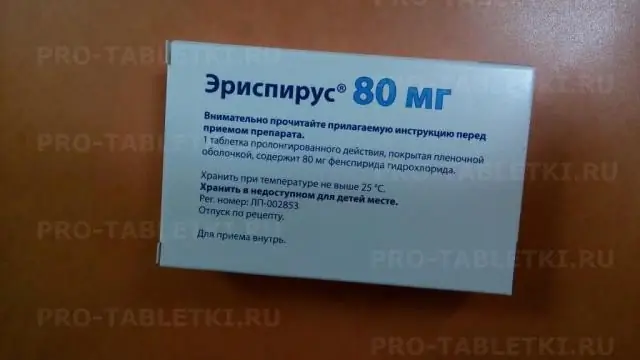 Instructions for use Erispirus tablets and syrup. Information on the dosage for children, contraindications, reviews, analogues and the price of the drug in pharmacies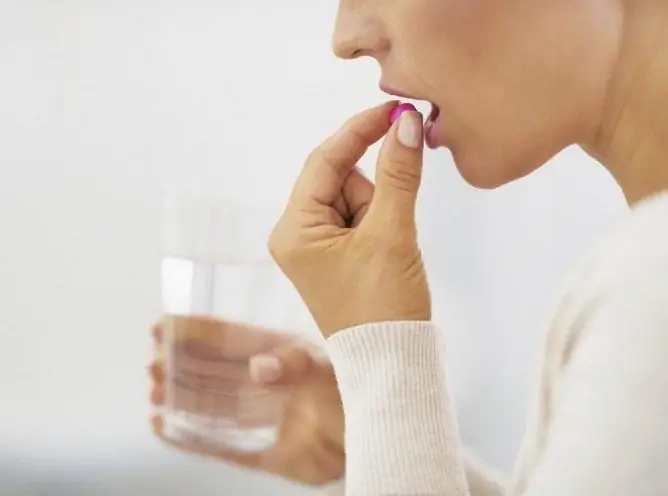 Sinusitis requires an integrated approach to treatment. The leading role in therapy belongs to antibiotics, which prevent the development of serious complications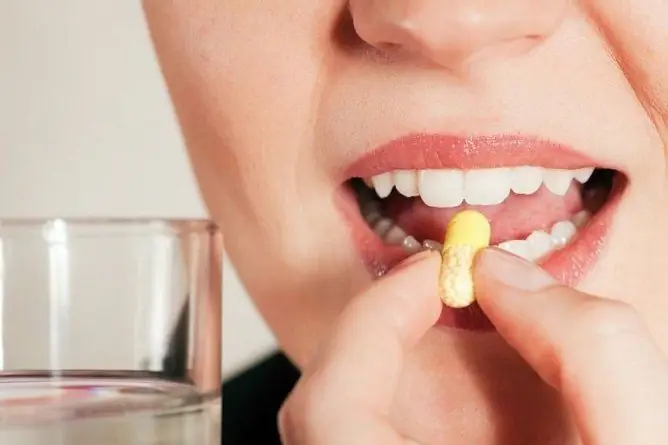 Treatment of angina with antibiotics in adults occupies a leading place in the bacterial form of the disease. The drugs are prescribed in the form of tablets, powder, solution for injection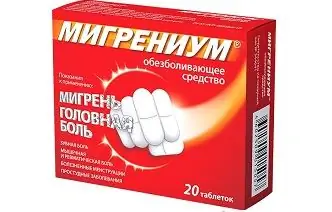 The World Health Organization (WHO) has recognized paracetamol as the safest analgesic drug in its class and recommends it for use in obstetrics and pediatrics. So, the drug Migrenium is approved for use in children from the age of 12 years. Migraine is a combined analgesic drug that contains paracetamol and caffeine