Table of contents: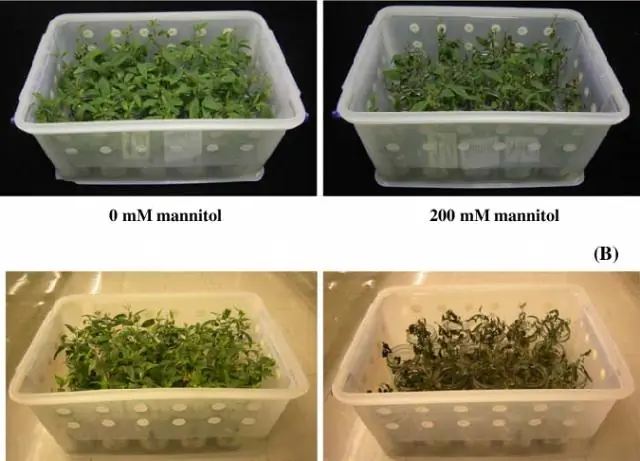 Video: Mannitol - Instructions For Using The Solution, Indications, Price, Reviews
Mannit
Mannitol: instructions for use and reviews
1. Release form and composition
2. Pharmacological properties
3. Indications for use
4. Contraindications
5. Method of application and dosage
6. Side effects
7. Overdose
8. Special instructions
9. Application during pregnancy and lactation
10. In case of impaired renal function
11. Drug interactions
12. Analogs
13. Terms and conditions of storage
14. Terms of dispensing from pharmacies
15. Reviews
16. Price in pharmacies
Latin name: Mannit
ATX code: B05BC01
Active ingredient: Mannitol (Mannitol)
Manufacturer: JSC "Krasfarma", Russia
Description and photo update: 2019-12-08
Prices in pharmacies: from 67 rubles.
Buy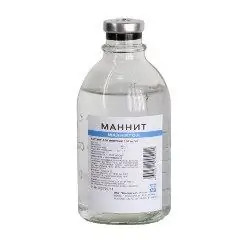 Mannitol is an osmotic diuretic.
Release form and composition
Dosage form - solution for infusion: clear, colorless liquid (200 or 400 ml in glass bottles, 1 bottle in a cardboard box, 12 or 24 packs in a cardboard box; 100, 200, 400 ml each in bottles for blood and blood substitutes, 1 each bottles in a cardboard box or 15 or 28 bottles in a corrugated cardboard box).
The active ingredient is mannitol, in 1 ml - 0.15 g.
Auxiliary components: sodium chloride, water for injection.
Pharmacological properties
Pharmacodynamics
Mannitol is an osmotic diuretic that provides water retention in the renal tubules and an increase in urine volume due to increased osmotic pressure in blood plasma and filtration in the renal glomeruli. In this case, mannitol practically does not undergo reabsorption, and there is no subsequent tubular reabsorption.
The action of the active component of the drug is manifested mainly in the proximal tubules, although a slight effect is observed in the collecting ducts and the descending loop of the nephron. Mannitol does not penetrate tissue and cellular barriers (for example, the blood-brain barrier) and does not lead to an increase in the residual nitrogen content in the blood. The drug provides an increase in the osmolarity of blood plasma, which causes the transport of fluid from tissues (in particular, the brain or eyeball) into the vascular bed.
Diuresis is combined with a moderate increase in natriuresis, and this does not affect the excretion of potassium from the body. The diuretic effect is directly proportional to the increase in the concentration of mannitol in the blood. Mannitol is considered ineffective in renal filtration dysfunction. With azotemia accompanying ascites or cirrhosis of the liver, the drug causes an increase in the volume of circulating blood.
Pharmacokinetics
When taken orally, mannitol is poorly absorbed, so it is given intravenously. The volume of distribution of the substance is identical to the volume of the extracellular fluid, since the distribution occurs exclusively in the extracellular sector. Mannitol is slightly metabolized in the liver to form glycogen. Its half-life is approximately 100 minutes. The drug is excreted through the kidneys, and this process is determined by glomerular filtration, which is practically unrelated to tubular reabsorption and secretion. When 100 g of Mannitol is administered intravenously for 3 hours, 80% of it is excreted in the urine. In patients with renal insufficiency, the half-life of mannitol may increase to 36 hours.
Indications for use
Indications for Mannitol are:
Intracranial hypertension (caused by renal or renal-hepatic failure), cerebral edema;
Forced diuresis in case of poisoning with salicylates, barbiturates;
Combined therapy of oliguria in the case of acute renal or renal-hepatic failure with an active filtration capacity of the kidneys;
Post-transfusion complications arising from the introduction of incompatible blood;
Prevention of hemolysis during surgical operations using extracorporeal circulation (to prevent renal ischemia and acute renal failure).
Contraindications
Hemorrhagic stroke;
Subarachnoid hemorrhage, excluding craniotomy bleeding;
Left ventricular failure (especially with concomitant pulmonary edema);
Anuria in acute renal tubular necrosis;
Severe dehydration;
Hypochloremia, hyponatremia, hypokalemia;
Hypersensitivity to drug components.
It is recommended to use Mannitol with caution during pregnancy, breastfeeding, in elderly patients.
Instructions for the use of Mannitol: method and dosage
Mannitol solution is intended for intravenous (IV) drip or slow jet administration. Before use, the solution must be heated in a water bath to a temperature of 37 ° C.
Recommended daily dosage:
Prevention: at the rate of 0.5 g per 1 kg of patient weight;
Treatment: 1-1.5 g per 1 kg of body weight, but not more than 140-180 g per day.
In surgical operations using artificial blood circulation, 20-40 g of the solution is injected into the apparatus before the start of perfusion.
Before starting treatment for patients with oliguria, a trial intravenous drip (within 3-5 minutes) administration of the drug at a dose of 0.2 g per 1 kg of body weight is required. In the absence of an increase in the rate of diuresis to 30-50 ml / h 2-3 hours after the infusion, further use of the drug is not advisable.
Side effects
Metabolism: dehydration (thirst, dry mouth, muscle weakness, dry skin, dyspepsia, seizures, lowering blood pressure (BP), hallucinations), imbalance in water and electrolyte balance (hypokalemia (rarely), hyponatremia, increased blood volume);
Others: rarely - skin rash, chest pain, tachycardia, thrombophlebitis.
Overdose
Overdose can occur not only with the introduction of the drug in excessively high doses, but also with too fast infusion. Its symptoms are malfunctions of the cardiovascular system, hypervolemia, increased intraocular or intracranial pressure. In this case, symptomatic therapy is usually prescribed.
special instructions
Due to the high risk of pulmonary edema in patients with left ventricular failure, the use of Mannitol should be combined with fast-acting loop diuretics. Treatment should be accompanied by control of blood pressure, diuresis, electrolytes (potassium, sodium) in the blood serum.
With repeated use of Mannitol solution, the indicators of water and electrolyte balance should be carefully monitored.
Before starting the administration of the drug, the patient should be warned about the need to inform the medical staff about the appearance of headache, visual impairment, symptoms of vomiting, and dizziness during infusion. In case of receipt of these complaints, further administration should be stopped and measures should be taken to prevent the development of subdural and subarachnoid bleeding.
If signs of dehydration appear, it is necessary to ensure the introduction of fluid.
The use of the drug in heart failure is possible only in combination with loop diuretics.
According to the instructions, Mannitol can be used for hypertensive crisis with encephalopathy.
Application during pregnancy and lactation
Adequate and scientifically reliable studies of the effects of mannitol on the body during pregnancy and lactation have not been conducted. The use of Mannitol according to indications is possible only in cases where the potential benefits of treatment for the mother significantly outweigh the possible risks to the health of the fetus or child.
With impaired renal function
The drug is contraindicated in violations of the filtration function of the kidneys and chronic renal failure. It is used with caution in patients with any renal dysfunction.
Drug interactions
In hypokalemia, the simultaneous use of mannitol can increase the toxic effect of cardiac glycosides.
Analogs
Analogues of Mannitol are: D-Mannitol, Mannitol, Furosemide, Trifas, Veroshpiron, Lasix.
Terms and conditions of storage
Keep out of the reach of children.
Store at a temperature not exceeding 20 ° C, avoid freezing.
The shelf life is 3 years.
Terms of dispensing from pharmacies
Dispensed by prescription.
Reviews about Mannit
As evidenced by reviews of Mannitol, it is widely used both in adult patients and in pediatric practice. Many patients consider it a highly effective drug. The drug is often prescribed in the treatment of hydrocephalus in children, which can improve sleep and significantly reduce pain.
However, some patients note that Mannitol therapy, in addition to the observed improvement in the condition, is accompanied by side effects - tachycardia and chest pain. Experts advise that when the first warning signs appear, immediately consult a doctor who will select a suitable replacement for the drug.
Mannitol price in pharmacies
On average, the price of Mannitol in 200 ml bottles varies in the range from 55 to 115 rubles, depending on the manufacturer. The drug, supplied in 400 ml bottles, can be purchased for 180-200 rubles.
Mannit: prices in online pharmacies
Drug name
Price
Pharmacy
Mannitol 150 mg / ml solution for infusion 200 ml 1 pc.
RUB 67
Buy
Mannitol 150 mg / ml solution for infusion 200 ml 1 pc.
83 rbl.
Buy
Mannitol 150 mg / ml solution for infusion 400 ml 1 pc.
110 RUB
Buy
Mannitol 150 mg / ml solution for infusion 400 ml 12 pcs.
949 RUB
Buy
Mannitol 150 mg / ml solution for infusion 200 ml 24 pcs.
1514 RUB
Buy
Mannitol 150 mg / ml solution for infusion 400 ml 15 pcs.
RUB 1580
Buy
Mannitol 150 mg / ml solution for infusion 200 ml 28 pcs.
1984 RUB
Buy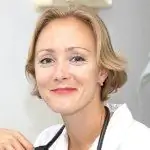 Anna Kozlova Medical journalist About the author
Education: Rostov State Medical University, specialty "General Medicine".
Information about the drug is generalized, provided for informational purposes only and does not replace the official instructions. Self-medication is hazardous to health!
Recommended: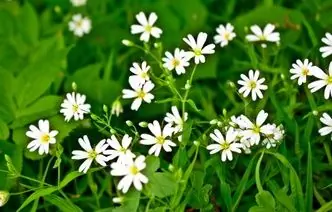 Woodlouse is a nondescript, unpretentious plant that is widespread throughout our country. It grows rapidly, and sometimes fills the plots, bringing a lot of grief to gardeners. Perhaps they would be less upset if they knew that woodlice is a valuable medicinal raw material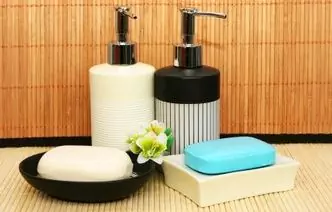 Among the many perfumery and cosmetic products produced today, a special group is made up of products containing antibacterial components. Many experts argue that all skin care products that contain antibacterial agents can cause significant harm to health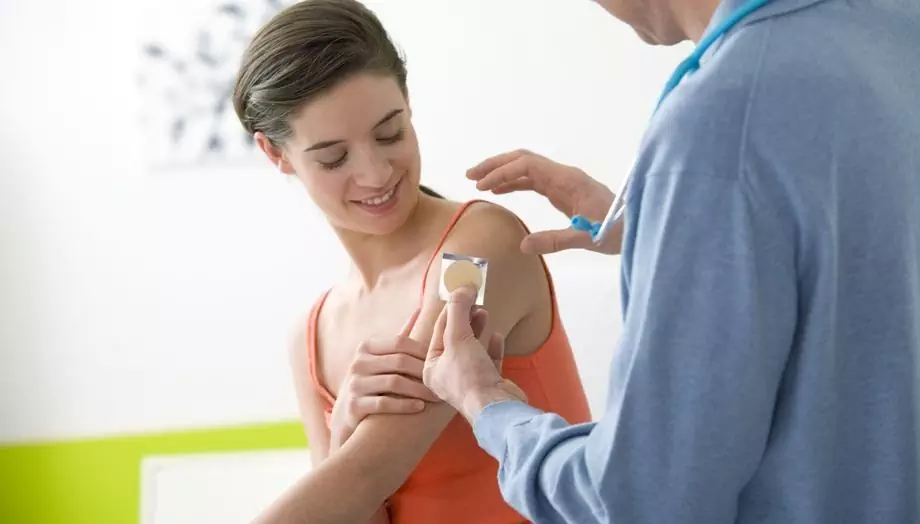 Nicotine patch is an effective remedy for weaning from nicotine addiction

Being a parent of a teenager is difficult. It is especially important to understand in time if a child begins to fall into the abyss of addiction - the more chances there will be to help him get out of there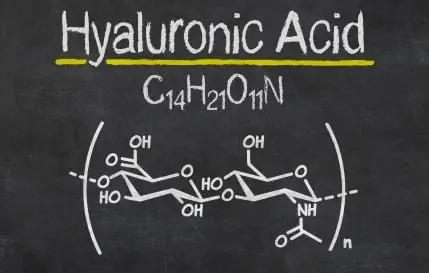 Hyaluronic acid is a remedy that many women use to rejuvenate the face and the whole body. It is taken internally and applied externally, is often added to complex dietary supplements, and is included in skin care cosmetics. Often women are interested in how old you can use hyaluronic acid. Let's talk about this