Table of contents: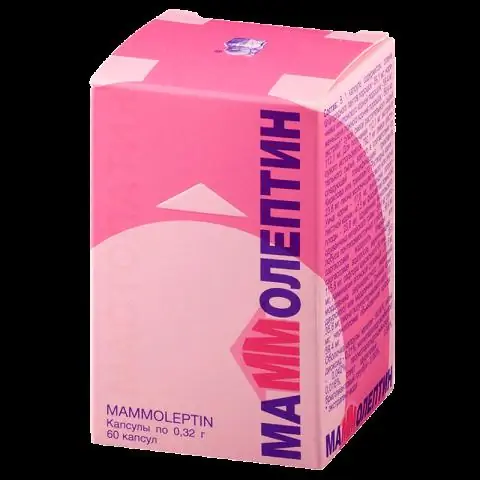 Video: Mammoleptin - Instructions For Use, Price, Reviews, Capsule Analogues
Mammoleptin
Mammoleptin: instructions for use and reviews
1. Release form and composition
2. Pharmacological properties
3. Indications for use
4. Contraindications
5. Method of application and dosage
6. Side effects
7. Overdose
8. Special instructions
9. Application during pregnancy and lactation
10. Use in childhood
11. Drug interactions
12. Analogs
13. Terms and conditions of storage
14. Terms of dispensing from pharmacies
15. Reviews
16. Price in pharmacies
Latin name: Mammoleptin
ATX code: G02CX
Active ingredient: False ginseng root (Panax pseudoginseng) + red deer antlers (Cervus elephus Linnaeus) + Ningpona root (Scrophularia ningpoensis) + dry extract of a mixture of plant raw materials (mixture extracted from plant material)
Manufacturer: Pharmaceutical company Herbapex (group), Co. Ltd. [Herbapex Pharmaceutical (Group), Co. Ltd] (China)
Description and photo update: 2019-23-08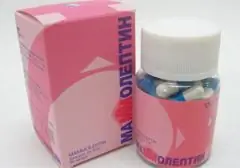 Mammoleptin is a combined natural remedy for the treatment of breast pathologies with anti-inflammatory, analgesic, anti-edema action.
Release form and composition
Dosage form - capsules (60 pcs. In plastic bottles, in a cardboard box 1 bottle).
Content of active substances (in powder form) Mammoleptin in 1 capsule:
Dry extract of a mixture of plants - 0.1121 g;
Red deer antlers - 0.0891 g;
Ningpona norichnik root - 0.0594 g;
False ginseng root - 0.0594 g.
To obtain a dry extract (0.1121 g) is used:
Japanese kelp (thallus) - 0.2315 g;
Pale sargassum algae, fusiform sargassum algae (dry) - 0.1158 g;
Semi-shrub peony (root) - 0.0831 g;
Mongolian dandelion, Chinese dandelion (aerial part) - 0.0594 g;
Common chernogolovka (ear) - 0.0594 g;
Spatolobus almost erect (stem) - 0.0594 g;
Auclandia or Saussurea burdock (root) - 0.0475 g;
Dyeing safflower (buds) - 0.0356 g;
Kirilov's trichozant or snake cucumber, Rosthorn's trichozant (root) - 0.0238 g;
Dahurian broadleaf mordovnik, Grizhis mordovnik (root) - 0.0356 g;
Forsythia drooping (drooping forsythia) (fruits) - 0.0238 g;
Peony Wicha, lacto-flowered or white-flowered peony (root) - 0.0178 g.
The composition of the capsule shell: lauryl alcohol, titanium dioxide, methyl parahydroxybenzoate, brilliant blue G-250, propyl parahydroxybenzoate, gelatin.
Pharmacological properties
Pharmacodynamics
Mammoleptin is a combined herbal remedy. Its pharmacological action is due to the combination of properties of the active components included in the composition.
The drug has analgesic, anti-edema and anti-inflammatory effects. With the course application, there is a decrease in the intensity and complete disappearance of the pain syndrome, which is accompanied by a regression of structural changes in the breast tissue, which are caused by diffuse fibrocystic mastopathy.
Indications for use
Mastalgia;
Diffuse form of fibrocystic mastopathy.
Contraindications
The period of gestation and breastfeeding;
Age under 18;
Individual intolerance to the components of the drug.
Instructions for use of Mammoleptin: method and dosage
Capsules are intended for oral administration 0.5-1 hour after meals.
Recommended dosage regimen: 5 pcs. 3 times a day, duration of application 2 months.
The need to extend the course or reappoint Mammoleptin is determined by the attending physician based on clinical indications.
Side effects
Possibly: development of allergic reactions;
In rare cases: dry mouth, heartburn, short-term pressing pain in the epigastric region, belching.
Overdose
There is no information.
special instructions
It is recommended to start using capsules only after consulting a doctor.
Application during pregnancy and lactation
According to the instructions, Mammoleptin is not prescribed during pregnancy / lactation.
Pediatric use
Drug therapy for patients under 18 years of age is contraindicated.
Drug interactions
The interaction of Mammoleptin with other drugs taken simultaneously has not been established.
Analogs
Mammoleptin analogues are: Mamoklam, Mastodinon, Pantsiol.
Terms and conditions of storage
Keep out of the reach of children.
Store at temperatures up to 25 ° C in a dark place.
The shelf life is 3 years.
Terms of dispensing from pharmacies
Available without a prescription.
Reviews about Mammoleptin
Reviews of Mammoleptin are quite diverse. Some women note that the drug is effective, although a long course of therapy is required to achieve improvement. In other cases, it is indicated that the agent does not have the claimed therapeutic effect. The cost of the drug is estimated by all as overstated.
Price for Mammoleptin in pharmacies
The approximate price for Mammoleptin for a package of 60 capsules is from 340 to 716 rubles.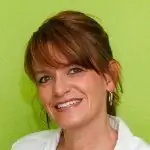 Maria Kulkes Medical journalist About the author
Education: First Moscow State Medical University named after I. M. Sechenov, specialty "General Medicine".
Information about the drug is generalized, provided for informational purposes only and does not replace the official instructions. Self-medication is hazardous to health!
Popular by topic