Table of contents: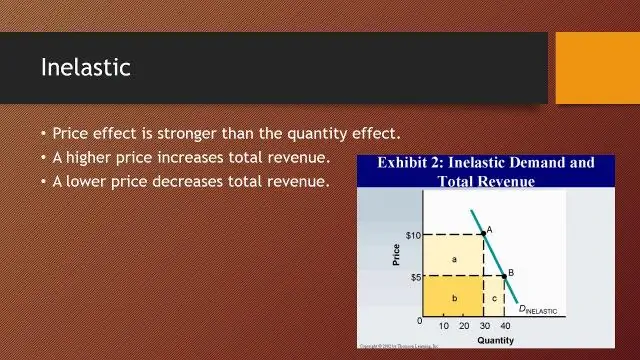 Video: Maxidex - Instructions For Use, Price, Analogs, Eye Drops, Ointment
Maxidex
Maxidex: instructions for use and reviews
1. Release form and composition
2. Pharmacological properties
3. Indications for use
4. Contraindications
5. Method of application and dosage
6. Side effects
7. Overdose
8. Special instructions
9. Application during pregnancy and lactation
10. Use in childhood
11. Drug interactions
12. Analogs
13. Terms and conditions of storage
14. Terms of dispensing from pharmacies
15. Reviews
16. Price in pharmacies
Latin name: Maxidex
ATX code: S01BA01
Active ingredient: dexamethasone (dexamethasone)
Manufacturer: Alcon-Couvrer N. V. S. A. (Alcon-Couvreur, NVSA) (Belgium)
Description and photo update: 2019-26-08
Prices in pharmacies: from 200 rubles.
Buy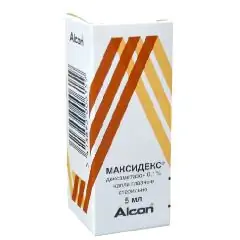 Maxidex is a synthetic fluorinated glucocorticosteroid drug with a pronounced anti-inflammatory, desensitizing, antiallergic effect.
Release form and composition
Dosage forms:
Eye drops 0.1%: an opaque solution from light yellow to white (5 ml in a polyethylene dropper bottle, 1 bottle in a cardboard box);
Eye ointment 0.1%: a thick mass with a homogeneous structure from white with a yellow tint to white (3.5 g each in an aluminum tube, in a cardboard box 1 tube).
Each pack contains instructions for using Maxidex.
The active ingredient is dexamethasone:
1 ml drops: 0.001 g;
1 g ointment: 0.001 g.
Auxiliary components:
Drops: benzalkonium chloride, polysorbate 80, disodium hydrogen phosphate anhydrous, sodium chloride, disodium edetate, hypromellose 4000 mPa.s (hydroxypropyl methylcellulose), sodium hydroxide and / or citric acid monohydrate, purified water;
Ointment: white petrolatum, methyl parahydroxybenzoate, anhydrous liquid lanolin, propyl parahydroxybenzoate.
Pharmacological properties
Pharmacodynamics
Dexamethasone, the active component of Maxidex, is a synthetic fluorinated glucocorticosteroid that does not have mineralocorticoid activity. It has a pronounced anti-allergic, desensitizing and anti-inflammatory effect. By actively suppressing inflammatory processes, dexamethasone inhibits the release of inflammatory mediators by eosinophils, the migration of mast cells and reduces capillary permeability and vasodilation.
Pharmacokinetics
Due to local application, dexamethasone penetrates well into the conjunctiva and the epithelial layer of the cornea, due to which therapeutic concentrations of the substance in the aqueous humor of the eye are achieved. With inflammatory processes or damage to the mucous membrane, the penetration rate increases.
Indications for use
Inflammatory pathologies of the anterior part of the eye: chronic and acute form of uveitis, iritis, cyclitis, iridocyclitis;
Blepharitis, conjunctivitis (seasonal, allergic, catarrhal), keratoconjunctivitis;
Prevention and treatment of inflammation processes after surgery;
Chemical and thermal burns (after complete restoration of the corneal epithelium).
Contraindications
Violation of the integrity of the corneal epithelium;
Acute purulent eye diseases;
Viral pathologies of the conjunctiva and cornea, including keratitis caused by herpes simplex (treelike keratitis) and chickenpox;
Eye diseases of fungal etiology;
Mycobacterial eye infections;
Breastfeeding period;
Age under 18;
Individual intolerance to the components of the drug.
Due to the lack of sufficient experience in the use of Maxidex during pregnancy, it is recommended to prescribe the drug after weighing the expected therapeutic effect for the mother and the risk of possible development of undesirable effects for the fetus.
Maxidex, instructions for use: method and dosage
Eye drops
Eye drops Maxidex are applied topically, instilled into the conjunctival sac of each eye.
The frequency of instillations and the duration of treatment are prescribed by the doctor based on clinical indications.
The recommended dosage regimen: 1-2 drops every 3-6 hours for 2-3 weeks.
Shake the contents of the bottle before each procedure!
Eye ointment
Maxidex eye ointment is intended for topical use by placing strips 1-1.5 cm long 2-3 times a day behind the lower eyelid of each eye. Duration of treatment is 2-3 weeks.
Side effects
Long-term use of Maxidex can cause side effects:
From the side of the organ of the visual system: increased intraocular pressure with the risk of subsequent development of steroidal glaucoma, affecting the optic nerve and visual fields, the formation of posterior subcapsular cataract, perforation of the cornea in pathologies that cause its thinning (due to the effect of the drug on slowing down wound healing processes);
Others: fungal infection of the cornea (appearance of non-healing corneal ulcers).
In addition, the development of a secondary bacterial infection is possible against the background of suppression of the protective reaction of the patient's body, allergic reactions.
In acute forms of purulent eye pathologies, glucocorticosteroids can enhance or hide the clinical picture of the existing infectious process.
Overdose
There have been no reports of Maxidex overdose.
Local reactions are likely symptoms. Symptomatic therapy is recommended.
special instructions
The use of the drug for more than 10 days should be accompanied by regular measurement of intraocular pressure, careful monitoring of the state of the cornea.
The simultaneous use of two forms of the drug is shown: Maxidex eye drops - during the day, ointment - before bedtime.
When combined local therapy with other ophthalmic agents, an interval between their use of 10 minutes or more should be observed.
Patients with contact lenses are advised to remove them before each application of the drops and only replace them after 20 minutes.
The contents of the bottle must be preserved in compliance with the rules of asepsis, it is forbidden to touch the dropper tip to any surfaces, after each procedure the bottle must be tightly closed.
Influence on the ability to drive vehicles and complex mechanisms
Patients in whom the use of the drug causes a temporary decrease in the clarity of vision, it is recommended to refrain from driving vehicles and mechanisms until the moment of complete restoration of visual perception.
Application during pregnancy and lactation
Due to the lack of sufficient experience in the use of Maxidex during pregnancy, the drug can be used during this period strictly according to the prescription of the attending physician, provided that the expected therapeutic effect exceeds the risk of developing possible side effects.
If necessary, the appointment of the drug during lactation, breastfeeding should be interrupted.
Pediatric use
The safety and efficacy of the drug in pediatrics have not been established. Patients under 18 years of age are not prescribed Maxidex.
Drug interactions
Drug interaction with other concurrently used drugs has not been established.
Analogs
Analogues of Maxidex are: Dexamethasone, Dexamethasone Bufus, Dexamethasonlong, Oftan Dexamethasone, Medexol, Pharmadex.
Terms and conditions of storage
Keep out of the reach of children, at a temperature: drops - 8-25 ° C, ointment - 8-30 ° C.
Shelf life: drops - 3 years, ointment - 4 years.
After opening the bottle, the drops are suitable for use within 1 month.
Terms of dispensing from pharmacies
Dispensed by prescription.
Reviews about Maxidex
According to reviews, Maxidex is a good therapeutic and prophylactic agent that practically does not cause side effects. The drug in the form of ointment and drops is easy to use. As disadvantages, some patients note pain and tingling in the eyes in the first minutes after instillation.
Price for Maxidex in pharmacies
The approximate price of Maxidex (0.1% eye drops, 5 ml in a dropper bottle) is 217–315 rubles.
Maxidex: prices in online pharmacies
Drug name
Price
Pharmacy
Maxidex 0.1% eye drops 5 ml 1 pc.
RUB 200
Buy
Maxidex eye drops 0.1% 5ml
273 r
Buy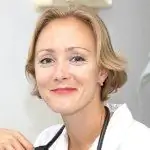 Anna Kozlova Medical journalist About the author
Education: Rostov State Medical University, specialty "General Medicine".
Information about the drug is generalized, provided for informational purposes only and does not replace the official instructions. Self-medication is hazardous to health!
Popular by topic