Table of contents: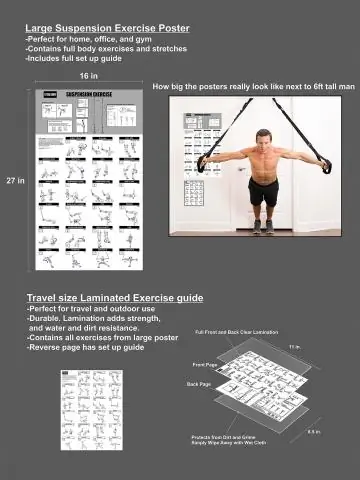 Video: Macropen - Instructions For Use Of Suspension And Tablets, Price, Analogs
Macropen
Macropen: instructions for use and reviews
1. Release form and composition
2. Pharmacological properties
3. Indications for use
4. Contraindications
5. Method of application and dosage
6. Side effects
7. Overdose
8. Special instructions
9. Application during pregnancy and lactation
10. Use in childhood
11. For violations of liver function
12. Drug interactions
13. Analogs
14. Terms and conditions of storage
15. Terms of dispensing from pharmacies
16. Reviews
17. Price in pharmacies
Latin name: Macropen
ATX code: J01FA03
Active ingredient: midecamycin (midecamycin)
Manufacturer: KRKA (Slovenia)
Description and photo update: 2019-16-08
Prices in pharmacies: from 157 rubles.
Buy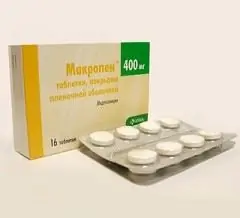 Macropen is an antibiotic of the macrolide group, in high doses it has a bactericidal effect, in low doses it is bacteriostatic.
Release form and composition
Dosage forms:
Film-coated tablets: round, slightly biconvex, with beveled edges and a dividing line on one side, have a white color, at the fracture - a rough white structure (8 pcs. In blisters, 2 blisters in a cardboard box);
Granules for preparation of a suspension for oral administration: orange, small, without visible impurities, with a slight banana smell, the finished aqueous suspension has an orange color and a light banana aroma (20 g each in dark glass bottles, in a cardboard box 1 bottle complete with dosing spoon).
Macropen active ingredient:
Tablets: midecamycin, 1 tablet - 400 mg;
Granules: midecamycin acetate, in 5 ml of the finished suspension - 175 mg.
Auxiliary components:
Tablets: magnesium stearate, potassium polacrilin, microcrystalline cellulose, talc;
Granules: propyl parahydroxybenzoate, methyl parahydroxybenzoate, citric acid, sodium hydrogen phosphate anhydrous, sunset yellow dye FCF (E110), powder, banana flavor, mannitol, hypromellose, sodium saccharinate, silicone defoamer.
Additionally, as part of the tablet shell: macrogol, methacrylic acid copolymer, titanium dioxide, talc.
Pharmacological properties
Pharmacodynamics
Macropen is a macrolide antibiotic, the action of which is to inhibit the synthesis of proteins in bacterial cells. In low doses, the drug has a bacteriostatic effect, in large doses it is bactericidal. Able to reversibly bind to the 50S subunit of the ribosomal membrane of bacteria. Effective against the following intracellular microorganisms: Chlamydia spp., Mycoplasma spp., Ureaplasma urealyticum, Legionella spp., Gram-positive bacteria (Staphylococcus spp., Streptococcus spp., Listeria monocytogenes, Corynebacterium diphria spp.) Moraxella catarrhalis, Neisseria spp., Helicobacter spp., Bordetella pertussis, Bacteroides spp., Campylobacter spp.).
Pharmacokinetics
After oral administration, Macropen is sufficiently completely and quickly absorbed from the gastrointestinal tract.
The time to reach maximum serum concentrations of midecamycin and midecamycin acetate after oral administration of the drug is 1–2 hours. The maximum concentration of midecamycin is 0.5–2.5 μg / l, midecamycin acetate is 1.31–3.3 μg / l.
High concentrations of these substances are recorded in the skin and internal organs (in particular, in the parotid, submandibular glands and lung tissues). The minimum inhibitory concentration is maintained for 6 hours. The half-life is about 60 minutes. Approximately 47% of midecamycin and 3–29% of its metabolites bind to proteins.
Midecamycin is metabolized in the liver. 2 active metabolites with antimicrobial activity are formed. Excretion is carried out mainly with bile, as well as through the kidneys (about 5%).
With liver cirrhosis, there is a significant increase in plasma concentrations, the area under the concentration-time pharmacokinetic curve and the half-life.
Indications for use
Community-acquired pneumonia, chronic bronchitis (in the acute stage), acute otitis media, tonsillopharyngitis, sinusitis, including atypical respiratory tract infections caused by Chlamydia spp., Mycoplasma spp., Ureaplasma urealyticum and Legionella spp.;
Prevention and treatment of whooping cough and diphtheria;
Infectious and inflammatory diseases of the genitourinary system caused by the pathogens Legionella spp., Chlamydia spp., Ureaplasma urealyticum and Mycoplasma spp.;
Therapy of enteritis caused by Campylobacter spp.;
Infectious pathologies of the subcutaneous tissue and skin caused by microorganisms sensitive to the drug.
Contraindications
Severe liver failure;
Breastfeeding period;
Hypersensitivity to drug components.
According to the instructions, Macropen is recommended to be prescribed with caution to patients with a history of hypersensitivity to acetylsalicylic acid.
During pregnancy, the use of the drug is indicated in case of urgent need, provided that the expected clinical effect for the mother is much higher than the potential threat to the fetus.
The use of tablets is contraindicated under the age of 3 years.
Instructions for use of Macropen: method and dosage
Tablets and Macropen suspension prepared from granules are taken orally, before meals.
The suspension is prepared by dissolving the contents of the bottle with 100 ml of distilled or boiled water. The suspension is suitable for use within 7 days at room temperature storage and 14 days when stored in a refrigerator. Shake well before each use.
The dose and period of use is prescribed by the attending physician based on clinical indications.
Recommended dosage for Macropen tablets:
For patients weighing more than 30 kg: 1 tablet 3 times a day, the daily dose for adults should not exceed 4 tablets;
Children weighing up to 30 kg: the appointment of a daily dose is made at the rate of 20-40 mg per 1 kg of the child's body weight with a frequency of intake 3 times a day, or 50 mg per 1 kg of body weight in 2 divided doses. For the treatment of severe infections: 50 mg per 1 kg of body weight in 3 divided doses.
The daily dose of Macropen suspension for children is prescribed at the rate of 50 mg per 1 kg of the child's weight and is taken in 2 doses using a measuring spoon.
A single dose of the suspension has weight restrictions:
Children weighing up to 5 kg - 3.75 ml;
From 5 to 10 kg - 7.5 ml each;
From 10 to 15 kg - 10 ml;
From 15 to 20 kg - 15 ml each;
From 20 to 30 kg - 22.5 ml.
The course of treatment is 7-14 days, for chlamydial infections - 14 days.
The daily dose of Macropen for the prevention of diphtheria is determined at the rate of 50 mg per 1 kg of the patient's weight and is taken in 2 doses. The duration of therapy is 7 days, then it is recommended to conduct a control bacteriological study.
Pertussis prophylaxis is carried out during the first 14 days after contact with an infected person at a dose of 50 mg per 1 kg of body weight per day, the course of treatment is 7-14 days.
Side effects
Allergic reactions: itching and rash, eosinophilia, urticaria, bronchospasm;
Digestive system: nausea, decreased appetite, vomiting, diarrhea, feeling of heaviness in the epigastrium, stomatitis, increased activity of liver enzymes, jaundice; in some cases, prolonged and severe diarrhea, characteristic of the development of pseudomembranous colitis;
Others: weakness.
Overdose
There are no data on a serious overdose of Macropen.
The following symptoms are possible: nausea, vomiting.
Therapy: symptomatic.
special instructions
Long-term use of Macropen can lead to overgrowth of resistant bacteria and the development of pseudomembranous colitis, a symptom of which is severe, prolonged diarrhea.
Long-term therapy requires regular monitoring of the activity of liver enzymes, especially in patients with functional liver disorders.
The mannitol in the granules can cause diarrhea.
Patients with a history of hypersensitivity to acetylsalicylic acid should be aware that the cause of an allergic reaction, including bronchospasm, may be the sunset yellow dye (E110) in the granules.
Taking the drug does not affect the patient's ability to drive vehicles and mechanisms.
Application during pregnancy and lactation
During pregnancy and breastfeeding, Macropen should be taken with caution. The use of the drug in pregnant women is indicated only in cases where the potential risk to the fetus is less than the intended benefit to the mother.
Nursing mothers should stop breastfeeding for the period of treatment with Macropen, since the drug passes into breast milk.
Pediatric use
Macropen tablets are prohibited for the treatment of patients under the age of 3 years.
For violations of liver function
In severe hepatic impairment, the drug is contraindicated.
Drug interactions
Caution should be exercised when combining the drug with carbamazepine and ergot alkaloids, since the action of Macropen helps to reduce the rate of their metabolism in the liver and increase the level of concentration in the blood serum.
Simultaneous administration with cyclosporine, warfarin and other anticoagulants slows down the rate of their elimination.
The drug does not interfere with theophylline pharmacokinetics.
Analogs
Macropen analogs are: Clarithromycin, Azithromycin, Josamycin.
Terms and conditions of storage
Keep out of the reach of children.
Store at temperatures up to 25 ° C, tablets in a dry place.
The shelf life is 3 years.
Terms of dispensing from pharmacies
Dispensed by prescription.
Reviews about Macropen
Reviews about Macropen are predominantly positive: with timely admission, it allows you to quickly cure sinusitis and do without puncture. The main point is strict adherence to the period of therapy prescribed by the doctor (usually 7-14 days).
Parents who used Macropen to treat children also note its effectiveness (for example, the drug quickly and effectively eliminates a prolonged cough). Since the agent is usually taken for more than 10 days, children are given probiotics in parallel. Some reviews contain information about the appearance of adverse reactions in children (vomiting, nausea, lethargy).
Price for Macropen in pharmacies
The approximate price for Macropen for a package containing 16 tablets is 300 rubles, for a bottle of 115 ml with granules for preparing a suspension - 360 rubles.
Macropen: prices in online pharmacies
Drug name
Price
Pharmacy
Macropen 400 mg film-coated tablets 16 pcs.
157 r
Buy
Macropen tablets p.p. 400mg 16 pcs.
385 r
Buy
Macropen 175 mg / 5 ml granules for preparation of oral suspension 20 g 1 pc.
391 r
Buy
Macropen granules for suspension for internal approx. 175mg / 5ml 115ml
450 RUB
Buy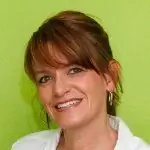 Maria Kulkes Medical journalist About the author
Education: First Moscow State Medical University named after I. M. Sechenov, specialty "General Medicine".
Information about the drug is generalized, provided for informational purposes only and does not replace the official instructions. Self-medication is hazardous to health!
Popular by topic