Table of contents: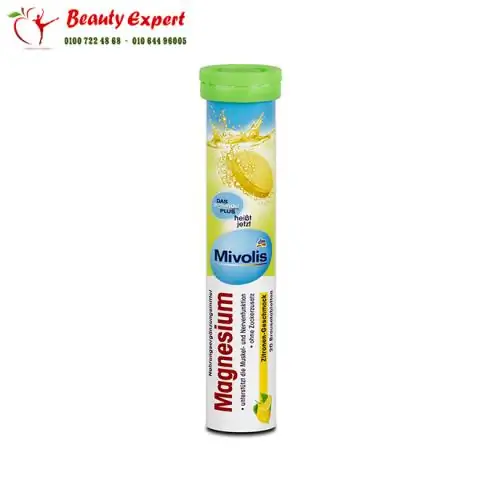 Video: Magnesium Plus - Instructions For The Use Of Effervescent Tablets, Reviews, Price
Magnesium plus
Magnesium plus: instructions for use and reviews
1. Release form and composition
2. Pharmacodynamics and pharmacokinetics
3. Indications for use
4. Contraindications
5. Method of application and dosage
6. Side effects
7. Overdose
8. Special instructions
9. Drug interactions
10. Analogs
11. Terms and conditions of storage
12. Terms of dispensing from pharmacies
13. Reviews
14. Price in pharmacies
Latin name: Magnesium plus
ATX code: A11EC
Active ingredient: Multivitamins + Minerals (Multivitamins + Multimineral)
Manufacturer: Natur Product Europe B. V. (Netherlands)
Description and photo update: 2019-06-08
Prices in pharmacies: from 185 rubles.
Buy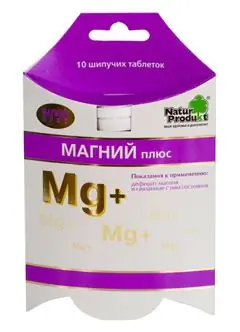 Magnesium plus is a drug that helps to replenish magnesium deficiency in the body.
Release form and composition
The drug is available in the form of effervescent tablets: white or white with a slightly greenish-yellow tint, flat-cylindrical, with a beveled edge, round, with a specific weak odor; on one side - a dividing strip (10 or 12 pcs. in plastic cases, 1 pencil case in an envelope pack with a hanging device or a cardboard box; 2, 4, 6, 8, 10, 12 pcs. in strips or blisters, 1-5, 10 or 15 strips or blisters in a cardboard box).
The composition of 1 effervescent tablet Magnesium plus contains active ingredients:
Magnesium (in the form of carbonate) - 100 mg;
Magnesium (in the form of lactate) 200 mg
Folic acid - 0.2 mg;
Vitamin B6 2 mg (as pyridoxine)
Vitamin B12 0.001 mg (as cyanocobalamin)
Auxiliary components: sodium bicarbonate (sodium bicarbonate), sodium saccharinate, citric acid, macrogol (polyethylene glycol), sorbitol, aromatic additive.
Pharmacodynamics and pharmacokinetics
Magnesium is a vital element involved in the regulation of the nervous system. It plays an important role in the normalization of ionic balance and transmission of nerve impulses, provides full muscle contraction and is an important component of metabolic reactions and energy processes (ATP, considered a chemical source of energy, is only able to participate in the process of energy synthesis in the form of magnesium salt).
Vitamin B 6 is involved in metabolism, directly affects erythropoiesis, provides support for the structure and functions of the gums, teeth, bones, normalizes the nervous system and supplements the action of magnesium.
Folic acid and vitamin B 12 are involved in many enzymatic reactions and have a beneficial effect on the nervous system and the hematopoietic system.
Magnesium is absorbed in the gastrointestinal tract by no more than 50% of the dose taken. In the body, 99% of this element is distributed inside the cells. Approximately 2/3 of intracellular magnesium is found in bone tissue, and the remaining amount is transferred to striated and smooth muscle tissue. The element is excreted in the urine in the amount of 1/3 of the dose of the drug taken. Glomerular filtration is 70% of plasma, and tubular reabsorption reaches 95–97%.
Pyridoxine hydrochloride is absorbed at a high rate throughout the small intestine, mostly absorbed in the jejunum. The substance is metabolized in the liver, forming pharmacologically active metabolites (pyridoxamine phosphate and pyridoxal phosphate). Pyridoxal phosphate binds to plasma proteins by 90%. Pyridoxine hydrochloride penetrates well into all tissues, accumulating mainly in the liver, to a lesser extent in the central nervous system and muscle tissue. The compound passes through the placental barrier and is excreted in breast milk. The half-life is 15–20 days. Pyridoxine hydrochloride is excreted mainly through the kidneys (when administered intravenously with bile, 2% of the substance is excreted), as well as during the hemodialysis procedure. Approximately 8-10% of the compound is excreted unchanged in the urine.
Most of the folic acid is well absorbed in the gastrointestinal tract, mainly in the upper duodenum. The compound binds intensively to plasma proteins and penetrates into breast milk, as well as through the placental and blood-brain barriers. The maximum concentration of folic acid is reached 60 minutes after taking Magnesium plus. The substance accumulates and is metabolized in the liver, forming tetrahydrofolic acid (with the participation of dihydrofolate reductase in the presence of ascorbic acid). Folic acid is excreted through the kidneys, mainly in the form of metabolites.
Cyanocobalamin is absorbed mostly in the small intestine and partially in the large intestine. In the blood, the substance combines with transcobalamins I and II, with which it is transferred to tissues. Cyanocobalamin accumulates mainly in the liver, from where it enters the intestines with bile and is reabsorbed into the body. The compound is excreted through the kidneys. It also crosses the placental barrier and into breast milk. After oral administration of the drug Magnesium plus in a dose of up to 2 mg, cyanocobalamin is absorbed by 30–97%. When taken in doses greater than 2 mg, the absorption of this compound is markedly reduced. Cyanocobalamin binds to plasma proteins by 90%, and its maximum concentration after oral administration is reached after 6-14 hours. The half-life from the liver is 500 days. With normal renal function, the substance is excreted: 7-10% - through the kidneys,about 50% - with faeces. With renal dysfunction, cyanocobalamin is excreted: 0-7% through the kidneys, 70-100% with feces.
Indications for use
According to the instructions, Magnesium plus is prescribed for magnesium deficiency and conditions associated with it.
Contraindications
Severe renal failure (creatinine clearance less than 30 ml per minute);
Age up to 6 years;
Hypersensitivity to drug components.
Due to the risk of developing hypermagnesemia with moderate functional renal failure, Magnesium plus is prescribed with caution.
It is not recommended to take the drug during breastfeeding. Pregnant women can only be used as directed by a doctor.
Instructions for use Magnesium plus: method and dosage
Effervescent tablets Magnesium plus should be taken orally (preferably in the afternoon) after dissolving a single dose in a glass of water.
Recommended daily dose: adults - 1-2 tablets, children 6-12 years old - 1/2 tablet.
Side effects
During the treatment period, dyspeptic disorders (in the form of abdominal pain and diarrhea) and allergic reactions may occur.
Taking the drug in high doses can lead to the development of hypermagnesemia.
Overdose
Overdose symptoms are: anuria, cardiac paralysis and cardiac arrest, decreased blood pressure, depression of the respiratory center, slow reflexes, nausea, vomiting.
In this case, forced diuresis and rehydration are performed. For renal failure, peritoneal dialysis or hemodialysis is recommended.
special instructions
It should be borne in mind that high mental and physical stress, as well as the frequent use of alcoholic beverages and laxatives increase the need for magnesium.
In calcium-magnesium deficiency, the magnesium deficiency must be eliminated before calcium replenishment begins.
Influence on the ability to drive vehicles and complex mechanisms
The drug does not affect the ability to drive motor vehicles or operate potentially dangerous machinery.
Drug interactions
Calcium (in the form of salts and phosphates) contributes to a decrease in the absorption of magnesium.
With the simultaneous use of vitamin B6 and levodopa, inhibition of the activity of levodopa is observed.
Preparations containing magnesium reduce the absorption of tetracycline (the recommended break between the use of drugs is 3 hours).
Analogs
Magnesium plus analogs are: Superjax, Baby formula, Vitrum, Vitrum junior, Vitrum teenager, Vitrum prenatal, Kaltsinova, Complivit-active, Multi-tabs classic, Multi-tabs junior, Pikovit D, Univit AZ formula, Special dragee Merz, Selmevit, Elevit Pronatal, Duovit, Triovit, Asparkam, etc.
Terms and conditions of storage
Store in a dark, dry place out of reach of children at temperatures up to 25 ° C.
The shelf life is 3 years.
Terms of dispensing from pharmacies
Available without a prescription.
Reviews about Magnesium Plus
According to reviews, Magnesium plus is a moderately expensive, high quality and effective drug. Patients note that it helps with cramps in the limbs, recurrent pain, nervous disorders, tremors in the hands, insomnia, and increased fatigue. Some patients do not like the specific taste of the drug.
The price of Magnesium plus in pharmacies
The price for Magnesium Plus (for a pack of 10 effervescent tablets) is 130–160 rubles.
Magnesium plus: prices in online pharmacies
Drug name
Price
Pharmacy
Magnesium plus effervescent tablets 10 pcs.
RUB 185
Buy
Magnesium Plus tablets spike. 10 pieces.
206 RUB
Buy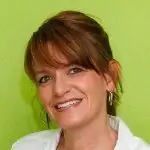 Maria Kulkes Medical journalist About the author
Education: First Moscow State Medical University named after I. M. Sechenov, specialty "General Medicine".
Information about the drug is generalized, provided for informational purposes only and does not replace the official instructions. Self-medication is hazardous to health!
Popular by topic