Table of contents:
Video: Magne B6 Forte - Instructions For Use, Price, Reviews, Analogues
Magne B6 forte
Magne B6 forte: instructions for use and reviews
1. Release form and composition
2. Pharmacological properties
3. Indications for use
4. Contraindications
5. Method of application and dosage
6. Side effects
7. Overdose
8. Special instructions
9. Application during pregnancy and lactation
10. Use in childhood
11. In case of impaired renal function
12. Drug interactions
13. Analogs
14. Terms and conditions of storage
15. Terms of dispensing from pharmacies
16. Reviews
17. Price in pharmacies
Latin name: Magne B6 forte
ATX code: A11JB
Active ingredient: magnesium citrate + pyridoxine hydrochloride (pyridoxini hydrochloridum)
Producer: Sanofi Winthrop Industrie (France), Chinoin Pharmaceutical and Chemical Works Private (Hungary)
Description and photo updated: 2018-23-11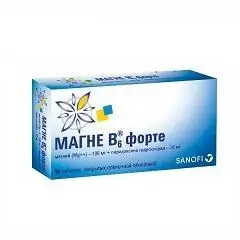 Magne B6 forte is a drug that helps to replenish magnesium deficiency.
Release form and composition
Dosage form Magne B6 forte - film-coated tablets: oval biconvex, core and shell - white (in a cardboard box 2 or 4 blisters of 15 tablets).
Active ingredients in 1 tablet:
magnesium citrate - 618.43 mg [corresponds to the content of magnesium (Mg 2+) - 100 mg];
pyridoxine hydrochloride - 10 mg.
Auxiliary components:
core: macrogol 6000 - 120 mg, lactose - 50.57 mg, magnesium stearate - 1 mg;
shell: hypromellose 6 mPa.s - 14.08 mg, titanium dioxide (E171) - 4.75 mg, macrogol 6000 - 1.17 mg, talc - traces.
Pharmacological properties
Pharmacodynamics
Magnesium is a vital element necessary for the normal functioning of cells; takes part in many metabolic reactions, including the regulation of the transmission of nerve impulses and muscle contraction. About 33% of the magnesium in the body accumulates in the bone tissue.
Magnesium enters the body with food. Its deficiency may be associated with eating disorders (diet) or an increase in need for it.
Vitamin B 6 (pyridoxine) improves the absorption of magnesium from the gastrointestinal tract and penetration into cells, and also participates in various metabolic processes.
Moderate magnesium deficiency is characterized by a serum magnesium content in the range of 12-17 mg / l (0.5-0.7 mmol / l, or 1-1.4 mEq / l), a lower content indicates a severe deficiency.
Pharmacokinetics
Magnesium salts are absorbed in the gastrointestinal tract by a passive mechanism, with salt solubility playing a decisive role. Absorption rate - no more than 50%.
Excretion is carried out mainly by the kidneys.
Indications for use
According to the instructions, Magne B6 forte is prescribed for the treatment of an established magnesium deficiency (isolated or associated with other deficient conditions), proceeding with the following symptoms: tingling sensation in the muscles, palpitations, minor sleep disturbances, increased fatigue and irritability, gastrointestinal cramps, muscle spasms / pain.
Contraindications
Absolute:
phenylketonuria;
hereditary galactosemia, glucose-galactose malabsorption syndrome or lactase deficiency;
severe renal failure (with creatinine clearance <30 ml / min);
combination therapy with levodopa;
lactation period;
age up to 6 years;
individual intolerance to the components of the drug.
Relative (Magne B6 forte is prescribed under medical supervision):
pregnancy;
moderate renal failure.
Instructions for use Magne B6 forte: method and dosage
Magne B6 forte is taken orally at the same time with food, with 200 ml of water. The tablets must be taken whole.
The recommended daily dose (in 2-3 doses):
adults: 3-4 tablets;
children from 6 years of age (weighing at least 20 kg): 2–4 tablets (10 to 30 mg / kg).
The average duration of the course is 30 days. If after a course of taking Magne B6 forte the severity of symptoms does not decrease, it is inappropriate to continue taking the drug.
Side effects
Possible adverse reactions (<0.01% - very rare; with an uncertain frequency - if it is impossible to assess the frequency of the disorder):
digestive system: with an uncertain frequency - flatulence, diarrhea, abdominal pain, vomiting, nausea;
immune system: very rarely - allergic reactions, including skin.
Overdose
In the absence of impaired renal function, an overdose of magnesium does not usually lead to the development of toxic reactions. However, against the background of renal failure, the development of magnesium poisoning can be observed. The severity of symptoms is determined by the concentration of magnesium in the blood.
The main symptoms: lowering blood pressure, vomiting, nausea, depression of the central nervous system, changes in the ECG, decreased reflexes, respiratory depression, anuric syndrome, respiratory paralysis, cardiac arrest, coma.
Therapy: forced diuresis, rehydration. Peritoneal dialysis or hemodialysis is indicated for patients with renal insufficiency.
special instructions
If there is a simultaneous deficiency of magnesium and calcium, the deficiency of magnesium must be replenished before starting therapy with calcium-containing food supplements or calcium preparations.
If pyridoxine is taken for a long time (over several months / years) in high doses (from 200 mg per day), sensory axonal neuropathy may develop. It usually manifests itself as numbness, impaired proprioceptive sensitivity, tremor of the distal extremities, gradually developing sensory ataxia. These disorders, as a rule, are reversible and disappear after the withdrawal of pyridoxine.
Application during pregnancy and lactation
pregnancy: Magne B6 forte can only be used as directed by a doctor; no adverse effects on the fetus have been identified;
lactation period: therapy is contraindicated; magnesium passes into breast milk.
There is no sufficient experience of clinical use of Magne B6 forte in this group of patients.
Pediatric use
Magne B6 forte therapy is contraindicated in patients under 6 years of age (safety / efficacy has not been established).
With impaired renal function
severe renal failure (with creatinine clearance less than 30 ml / min): therapy is contraindicated;
moderate renal failure: Magne B6 forte should be used under medical supervision (due to the likelihood of hypermagnesemia).
Drug interactions
Combination therapy with levodopa is contraindicated. The activity of levodopa is inhibited by pyridoxine (if the administration of levodopa is not combined with the use of inhibitors of peripheral decarboxylase of aromatic L-amino acids).
With the combined use of Magne B6 Forte with preparations containing phosphates or calcium salts, the absorption of magnesium in the intestine may deteriorate (the combination is not recommended).
Magne B6 forte reduces the absorption of tetracyclines, and therefore the interval between taking these drugs should be at least three hours.
Analogs
Analogues of Magne B6 forte are: Doppelgerts Active, Complivit Magnesium, Magnelis B 6, Magnesium Plus, Panangin, Magnelis B 6 forte, Magwit.
Terms and conditions of storage
Store at temperatures up to 30 ° C. Keep out of the reach of children.
Shelf life is 2 years.
Terms of dispensing from pharmacies
Available without a prescription.
Reviews about Magne B6 Fort
According to reviews, Magne B6 Forte is an effective remedy for a lack of magnesium in the body. Indicate that the drug quickly normalizes sleep, improves mood, helps to stop leg cramps at night, reduces nervousness, and also has a convenient dosing regimen. Among the disadvantages, the high cost is noted.
Price for Magne B6 forte in pharmacies
The approximate price for Magna B6 forte (30 tablets) is 599–649 rubles.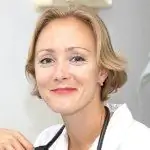 Anna Kozlova Medical journalist About the author
Education: Rostov State Medical University, specialty "General Medicine".
Information about the drug is generalized, provided for informational purposes only and does not replace the official instructions. Self-medication is hazardous to health!
Recommended: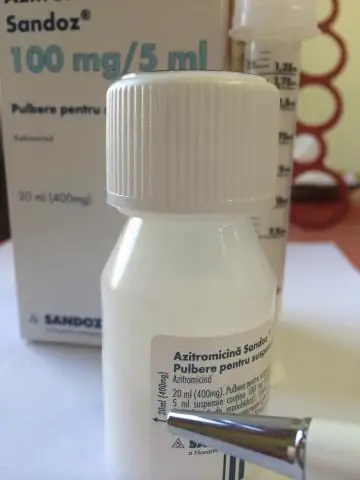 Instructions for use Azitrox suspension and capsules. Information on dosing for children, contraindications, reviews, analogues and the price of the drug in pharmacies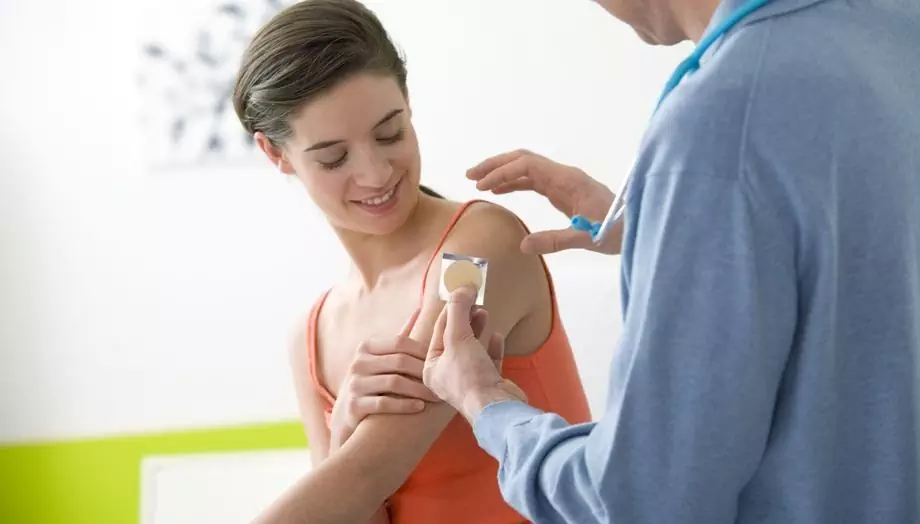 Nicotine patch is an effective remedy for weaning from nicotine addiction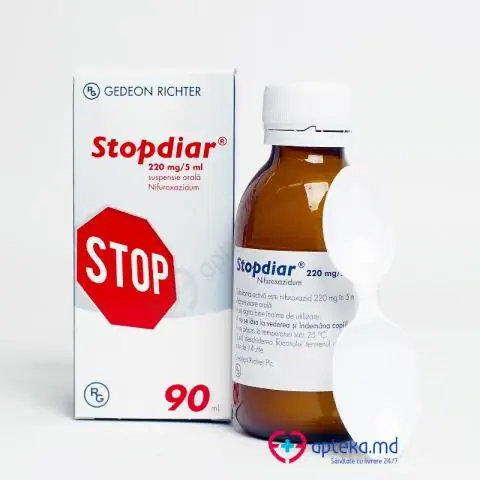 Instructions for use of Stopdiar in the form of a suspension, capsules and tablets. Information on doses for children, contraindications, reviews, analogues and the price of the drug in pharmacies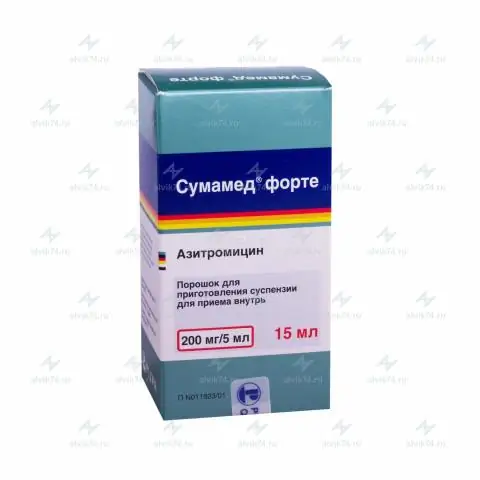 Instructions for use Sumamed forte 200 mg / 5 ml. Information on contraindications, doses for children, reviews, analogues and the price of the drug in pharmacies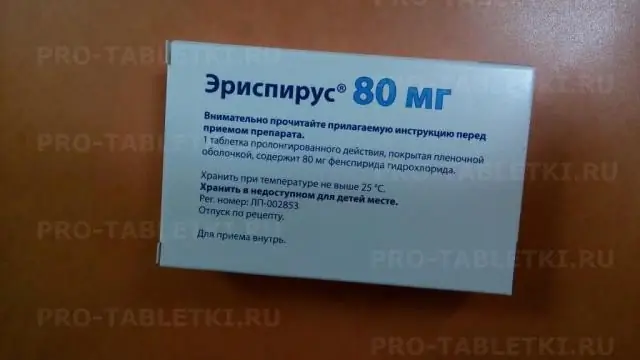 Instructions for use Erispirus tablets and syrup. Information on the dosage for children, contraindications, reviews, analogues and the price of the drug in pharmacies