Table of contents: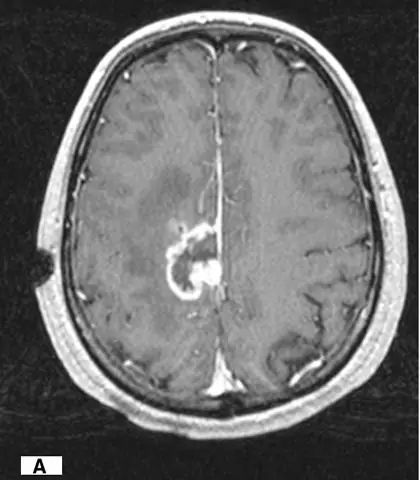 Video: LOMUSTIN - Instructions For Use, Price, Reviews, Analogues, 40 Mg
LOMUSTIN
LOMUSTIN: instructions for use and reviews
1. Release form and composition
2. Pharmacological properties
3. Indications for use
4. Contraindications
5. Method of application and dosage
6. Side effects
7. Overdose
8. Special instructions
9. Application during pregnancy and lactation
10. Use in childhood
11. In case of impaired renal function
12. For violations of liver function
13. Drug interactions
14. Analogs
15. Terms and conditions of storage
16. Terms of dispensing from pharmacies
17. Reviews
18. Price in pharmacies
Latin name: Lomustine
ATX code: L01AD02
Active ingredient: lomustine (Lomustine)
Manufacturer: Federal State Budgetary Institution of National Medical Research Center of Oncology. N. N. Blokhina, Ministry of Health of Russia (Russia)
Description and photo update: 2020-17-08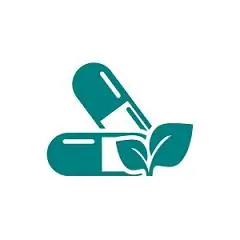 LOMUSTIN is an antineoplastic drug.
Release form and composition
The drug is produced in the form of capsules: size No. 2, hard gelatinous, opaque, body and lid - white; the contents of the capsules are white powder with a yellow tinge of color (20 or 50 pcs. in a polyethylene can, closed with a lid with a built-in desiccant and control of the first opening; in a cardboard box 1 can and instructions for use of LOMUSTIN).
1 capsule contains:
active ingredient: lomustine - 40 mg;
additional components: corn starch, lactose monohydrate (milk sugar), magnesium stearate, talc;
cap and body composition: gelatin, titanium dioxide (E171).
Pharmacological properties
Pharmacodynamics
LOMUSTIN is an alkylating antitumor agent that belongs to the group of nitrosourea derivatives. The action of the drug is based on the process of alkylation of DNA and RNA, as well as the suppression of individual stages of the production of nucleic acids and the repair of some breaks in the DNA strand. The inhibition of the synthesis of the latter is due to carbamoylation of the DNA polymerase enzyme and other DNA repair enzymes, as well as damage to the DNA matrix.
The active substance can slow down the course of key enzymatic processes by disrupting the structure and function of a large number of enzymes and proteins. The drug has an effect in the late G 1 phase and early S-phase of the interphase. The maximum sensitivity to lomustine is recorded in cells in the third (stationary) growth phase - a factor that determines the activity of the drug in solid tumors with a low proliferative pool.
Pharmacokinetics
After oral administration, the agent is rapidly and almost completely absorbed from the gastrointestinal tract (GIT). When a dose of 30–100 mg / m² is administered, approximately 3 hours after administration, the maximum concentration of the active substance in the blood plasma is noted, which is 0.5–2 ng / ml. The drug binds to plasma proteins by 50%, crosses the blood-brain barrier. With oral administration of radioisotope-labeled lomustine, the radioactivity in the cerebrospinal fluid is 15-30% of that measured in plasma.
The alkylating compound is rapidly biotransformed in the liver, resulting in the formation of active metabolites - isocyanate and oxymethyldiazonium. The latter is ionized and converted into methyldiazonium ion, which transforms into diazomethane (a more stable tautomeric form) or decays into nitrogen and methylcarbonium ion. The chloroethyl group is eliminated from plasma in one phase, with a half-life (T 1/2) of 72 hours. Excretion of the cyclohexyl group is biphasic with T 1 / 2α - 4 hours and T 1 / 2β - 50 hours. the form of metabolites, and less than 5% - through the intestines. The active form of lomustine was not detected in urine.
Indications for use
LOMUSTIN is recommended for use for monotherapy and as part of the complex treatment of the following diseases (including in combination with surgical treatment and radiation therapy):
lung cancer (especially small cell);
primary and metastatic brain tumors;
malignant metastatic melanoma;
malignant granuloma (Hodgkin's disease) resistant to standard chemotherapy.
Also LOMUSTIN can be used to treat multiple myeloma, kidney cancer, bowel and stomach cancer.
Contraindications
Absolute:
significant suppression of bone marrow function;
previously discovered tumor resistance to drugs from the group of nitrosourea derivatives;
severe renal failure;
joint use with a yellow fever vaccine or other live vaccines against a background of a reduced immune status;
pregnancy and lactation;
hypersensitivity to any of the constituents of the drug, or to other nitrosourea derivatives, including a history of indications.
Relative (it is necessary to use LOMUSTIN under medical supervision):
glucose-galactose malabsorption, lactase deficiency, lactose intolerance (the drug includes lactose);
hepatic and / or renal failure;
intoxication;
cachexia;
chickenpox, including a recent illness or a period after contact with a person with this disease;
myelosuppression and low blood levels of leukocytes, platelets, erythrocytes;
respiratory failure;
acute infectious lesions of a fungal, bacterial or viral nature, including herpes zoster;
radiation therapy and treatment with cytostatics in history.
LOMUSTIN, instructions for use: method and dosage
LOMUSTIN capsules are taken orally, in the evening before bedtime or 3 hours after a meal. You can not open and chew the capsules, it is required to avoid contact of their contents with the skin and mucous membranes.
In order to prevent the occurrence of nausea and vomiting, it is recommended to use the drug in combination with antiemetics such as chlorpromazine or metoclopramide.
In case of normal bone marrow function, children and adults are recommended to use LOMUSTIN every 6–8 weeks at a dose of 120–130 mg / m², which can be taken once or divided into 3 doses for 3 consecutive days.
With reduced bone marrow function, the dose can be reduced to 100 mg / m² with an interval of 6 weeks between doses. In the case of cumulative myelosuppression, a longer break between doses of the drug may be necessary.
It is required to carry out a general blood test before each next administration of the drug and if there is a need to adjust the dose of lomustine.
It is necessary to reduce the dose of the drug in the following cases:
use as part of a therapy regimen that includes other drugs with myelosuppressive properties;
use against the background of thrombocytopenia less than 75,000 / μl or leukopenia less than 3000 / μl.
If LOMUSTIN is prescribed as part of a complex treatment, then the recommended dose is 70-100 mg / m².
The inhibition of bone marrow functions when using lomustine is longer than that as a result of the action exerted by trichlorotriethylamine compounds; restoration of the number of platelets and leukocytes can proceed for 42 days or more.
Repeated courses should not be carried out with a platelet count below 100,000 / μl and leukocytes below 4000 / μl.
Further doses of LOMUSTIN are required to be selected taking into account the hematological response to the administration of the previous dose. The selection of doses can be carried out based on the following scheme (the minimum content of leukocytes and platelets after the administration of the previous dose / the recommended dose, expressed as a percentage of the previous one):
leukocytes - 3000-4000 / μl, platelets - 75,000-100,000 / μl: 100%;
leukocytes - 2000-2999 / μl, platelets - 25,000 -74,999 / μl: 70%;
leukocytes - below 2000 / μl, platelets below 25,000 / μl: 50%.
Side effects
respiratory system, chest and mediastinal organs: rarely (> 1/10 000, ≤ 1/1000) - pulmonary fibrosis, infiltrative processes, interstitial pneumonia;
blood and lymphatic system: very often (> 1/10) - anemia, inhibition of bone marrow hematopoiesis, leukopenia, thrombocytopenia;
liver and biliary tract: often (> 1/100, ≤ 1/10) - impaired liver function (mostly mild); rarely - cholestatic jaundice, liver failure;
Gastrointestinal tract: very often - nausea and vomiting (as a rule, they occur 4-6 hours after taking a full single dose and last 24-48 hours); anorexia (in most cases lasts 2-3 days); it is possible to reduce the severity of these side effects by dividing the full single dose into 3 doses, carried out in the first 3 days of each 42-day cycle, as well as using antiemetic drugs; rarely - stomatitis, diarrhea;
malignant, benign and unspecified neoplasms (including polyps and cysts): with an unknown frequency (available data do not allow us to determine the incidence of adverse events) - the development of bone marrow dysplasia and acute leukemia in patients taking nitrosourea preparations for a long period;
organ of vision: extremely rare (≤ 1/10 000) - damage to the optic nerves (against the background of concomitant radiation therapy for brain tumors), irreversible loss of vision;
nervous system: rarely - drowsiness, apathy, stuttering, confusion, disorder of speech articulation, impaired coordination (the development of these effects was recorded when prescribing combined treatment with other anticancer agents and radiation therapy);
skin and subcutaneous tissue: rarely - alopecia;
kidneys and urinary tract: with an unknown frequency - progressive azotemia, renal failure, atrophy (decrease in size) of the kidneys; to prevent these violations, the maximum total cumulative dose should not be higher than 1000 mg / m²; however, these symptoms can also be observed in patients receiving lower total doses;
laboratory and instrumental studies: with an unknown frequency - an increase in the activity of liver enzymes, such as alanine aminotransferase (ALT), aspartate aminotransferase (ACT), alkaline phosphatase (ALP), lactate dehydrogenase (LDH); an increase in the serum bilirubin content in the blood.
The main adverse reaction of LOMUSTIN is delayed / prolonged myelotoxicity, which is dose-dependent and usually manifests itself 4–6 weeks after taking the drug. Thrombocytopenia appears about 4 weeks after ingestion (usually at 80,000–100,000 / μl), leukopenia occurs after 5–6 weeks (average 4,000–5,000 / μl), and both persist for 7–14 days. Anemia is less common and milder when compared with the above disorders.
Hematological toxicity can be cumulative; after the introduction of repeated doses of the drug, a more pronounced inhibition of bone marrow function is possible. In approximately 65% of patients taking lomustine at a dose of 130 mg / m², the number of leukocytes decreased to levels below 5000 / μl, in 36% this indicator was below 3000 / μl.
Overdose
Possible symptoms of a lomustine overdose may include cough, shortness of breath, drowsiness, dizziness, nausea, diarrhea, abdominal pain, vomiting, anorexia, impaired hepatic function, hematological toxicity, myelotoxicity. Fatal overdose cases have been reported.
Treatment is prescribed symptomatic, before it begins, an urgent gastric lavage is required. No antidote has been established. With the available clinical indications, measures should be taken to compensate for the lack of blood corpuscles.
special instructions
The oncologist who has experience in anticancer therapy should conduct and prescribe treatment with LOMUSTIN.
It must be remembered that the drug in a single dose must be taken once every 6 weeks, and during this period, repeated doses cannot be administered. It is also forbidden to use LOMUSTIN in doses exceeding those prescribed by a doctor.
The most severe toxic effect of the drug is a delayed suppression of bone marrow functions, the manifestations of which include leukopenia and thrombocytopenia, which can cause infectious lesions and bleeding in debilitated patients. As a result, before the start of therapy and during its implementation (once every 7 days for at least 6 weeks after admission), it is necessary to conduct a detailed blood test.
When prescribing treatment and selecting a dose of LOMUSTIN, one should first of all be guided by the values of the serum hemoglobin, platelets and leukocytes in the blood.
Against the background of therapy, it is necessary to periodically monitor the function of the liver and kidneys, since drug treatment can cause impaired liver and kidney function.
The pulmonary toxicity of the anticancer agent is dose dependent. Before prescribing LOMUSTIN and during its use, it is required to regularly monitor pulmonary function. At particular risk are patients with less than 70% reduced baseline values of forced vital capacity (FVC), as well as diffuse lung capacity to absorb carbon monoxide (DLCO).
There are reports of a possible relationship between the occurrence of secondary malignant neoplasms with a long course of use of nitrosourea derivatives.
During the period of treatment and for at least 6 months after its completion, men and women of reproductive age should use adequate methods of contraception.
Male patients should be informed about the threat of irreversible onset of infertility due to lomustine therapy.
Influence on the ability to drive vehicles and complex mechanisms
On the background of therapy, nausea and vomiting may occur, which may negatively affect the ability to drive a car or work with other mechanisms. With the development of undesirable reactions, it is required to refuse to perform these types of activities.
Application during pregnancy and lactation
In the course of preclinical studies in animals, the drug has demonstrated embryotoxic and teratogenic effects.
Patients receiving LOMUSTIN therapy should be aware of the possible threat to the fetus if pregnancy is detected during the period of drug treatment. During admission, women of reproductive age are required to use reliable contraception. When diagnosing pregnancy, the patient should contact her attending physician.
Since lomustine is lipophilic, it is assumed that it is excreted in breast milk. Given the danger of a negative effect on the child, it is necessary to carefully assess the possible benefits of therapy for the woman and the degree of potential threat to the child and decide whether to stop breastfeeding or to refuse treatment with an anticancer drug during lactation.
Pediatric use
It is necessary to use LOMUSTIN in children with cancer only in specialized centers, after a thorough assessment of the ratio of the expected benefits of therapy to the possible risk.
With impaired renal function
In severe impaired renal function, drug therapy is contraindicated, in moderate or mild cases, treatment should be carried out with caution.
For violations of liver function
In the presence of liver failure, use LOMUSTIN with extreme caution.
Drug interactions
cimetidine (antagonist of H 2 -receptors), theophylline: myelotoxicity of lomustine increases;
other derivatives of nitrosourea: there is a cross-resistance of the drug with these agents;
phenobarbital (activates microsomal liver enzymes): the metabolic rate increases and the excretion of lomustine is accelerated, which leads to a weakening of the antitumor activity of the latter when phenobarbital is administered before taking lomustine;
antiepileptic drugs: complications may be recorded due to possible pharmacokinetic interactions of these drugs;
vaccine against yellow fever: the threat of systemic post-vaccination complications (including fatalities) is aggravated; the combination of the drug with live vaccines is contraindicated;
other cytostatic drugs and radiotherapy: may increase the myelotoxicity of lomustine;
amphotericin B: the toxicity of this substance is increased.
Analogs
An analogue of LOMUSTIN is Lomustin medak.
Terms and conditions of storage
Store in a place protected from light, out of reach of children, at a temperature not exceeding 25 ° C.
The shelf life is 3 years.
Terms of dispensing from pharmacies
Dispensed by prescription.
Reviews about LOMUSTIN
On specialized sites at the moment there are no reviews left by patients about LOMUSTIN, on the basis of which it would be possible to objectively assess the effectiveness and disadvantages of an anticancer drug.
Price for LOMUSTIN in pharmacies
There is no reliable information on the price of LOMUSTIN 40 mg, since the drug is currently not available in pharmacies. The cost of an analogue, Lomustin medak, in the form of 40 mg capsules, can be 5500 rubles. for 20 pcs.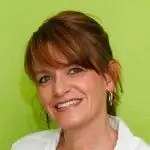 Maria Kulkes Medical journalist About the author
Education: First Moscow State Medical University named after I. M. Sechenov, specialty "General Medicine".
Information about the drug is generalized, provided for informational purposes only and does not replace the official instructions. Self-medication is hazardous to health!
Popular by topic