Table of contents: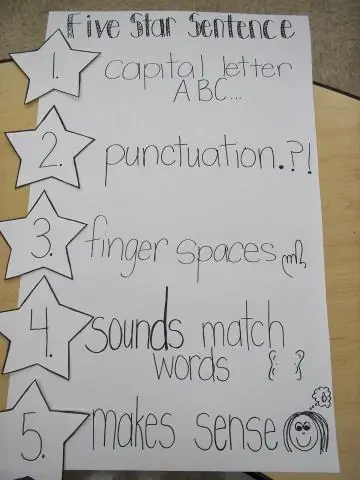 Video: Livarol - Instructions, Use During Pregnancy, Reviews, Price, Analogues
Livarol
Livarol: instructions for use and reviews
1. Release form and composition
2. Pharmacodynamics and pharmacokinetics
3. Indications for use
4. Contraindications
5. Method of application and dosage
6. Side effects
7. Special instructions
8. Application during pregnancy and lactation
9. Combination with alcohol
10. Drug interactions
11. Analogs
12. Terms and conditions of storage
13. Terms of dispensing from pharmacies
14. Reviews
15. Price in pharmacies
Latin name: Livarol
ATX code: G01AF11
Active ingredient: Ketoconazole (Ketoconazole)
Manufacturer: NIZHFARM, Russia
Description and photo update: 2019-05-08
Prices in pharmacies: from 497 rubles.
Buy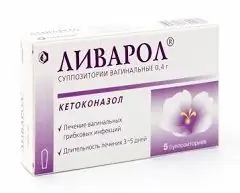 Livarol is a topical antifungal agent.
Release form and composition
Dosage form - vaginal suppositories: from white to white with a yellow, gray or cream shade of color, have a torpedo shape with a possible marbling of the surface (5 pcs. In a blister strip, cardboard box 1 or 2 packages).
The active ingredient is ketoconazole, in 1 suppository - 400 mg.
Auxiliary components: suppository base (macrogol 1500, macrogol 400), butylhydroxyanisole.
Pharmacodynamics and pharmacokinetics
The active substance of the drug - ketoconazole - is an antimycotic from the imidazoldioxolane group. It has a fungistatic and fungicidal effect, which is expressed in the suppression of ergosterol biosynthesis. This causes a change in the lipid composition in the membranes of fungi.
The drug is active against dermatophytes (Microsporum spp., Epidermophyton floccosum, Trichophyton spp.), Yeast (Pityrosporum spp., Candida spp.), Streptococci, staphylococci and some other microorganisms.
With intravaginal use, the systemic absorption of ketoconazole is negligible.
Indications for use
According to the instructions, Livarol is indicated for the treatment of recurrent chronic and acute vaginal candidiasis.
The drug is prescribed for the prevention of fungal vaginal infections with a decrease in the body's resistance, taking antibacterial agents and other drugs that disrupt the natural microflora of the vagina.
Contraindications
I trimester of pregnancy;
Hypersensitivity to drug components.
With caution, it is recommended to prescribe the drug to patients under the age of 12 years, in the II-III trimesters of pregnancy, during breastfeeding.
Instructions for use of Livarol: method and dosage
Suppositories are intended for deep vaginal administration.
For the procedure, the patient must take a supine position.
The drug is prescribed by a doctor based on clinical indications.
The recommended dosage involves the introduction of 1 suppository 1 time per day. The course of treatment depends on the severity of the disease and can be from 3 to 5 days, with chronic candidiasis - 10 days.
Side effects
Allergic reactions: urticaria, skin rash;
Local reactions: vaginal itching, irritation and hyperemia of the vaginal mucosa.
special instructions
Sexual intercourse during the treatment period can cause the development of allergic reactions in the sexual partner in the form of penile hyperemia.
It is advisable to carry out simultaneous treatment of the sexual partner, to prevent a possible relapse of the disease.
Application during pregnancy and lactation
The drug is contraindicated in the first trimester of pregnancy.
The use of Livarol during pregnancy in the II and III trimesters, as well as during lactation, is possible after assessing the balance of benefits and risks.
Combination with alcohol
During treatment, you must stop drinking alcohol.
Drug interactions
Low resorption of ketoconazole contributes to the absence of clinically significant interaction of Livarol when used simultaneously with other drugs.
Analogs
Analogs of Livarol are: Ketoconazole, Ketoconazole-Altpharm, Clotrimazole, Fluomizin, Pimafucin.
Terms and conditions of storage
Store in a dark, dry place at temperatures up to 25 ° C. Keep out of the reach of children.
Shelf life is 2 years.
Terms of dispensing from pharmacies
Available without a prescription.
Reviews about Livarol
According to reviews, Livarol is effective in treating thrush. Patients describe the various forms and stages of this disease, claiming that therapy has always been effective. The duration of the average course of treatment until the symptoms disappear completely is 5-10 days. Patients note that it is better to put Livarol suppositories at night, since after they dissolve, abundant discharge may appear. To stop them, the use of a hygienic tampon is allowed.
During pregnancy, Livarol can only be used as directed by a doctor. During this period, drug therapy in most cases leads to positive results, confirmed by laboratory indications.
Some patients are interested in the possibility of using suppositories during menstruation, but practical experience suggests that it is better to interrupt therapy during this period.
After treatment with the drug, relapses of thrush are possible, therefore, after the end of the course, periodic monitoring of the state of the vaginal microflora is necessary. It is recommended to use the drug in order to avoid re-manifestation of the symptoms of the disease simultaneously for both sexual partners.
In addition to its effectiveness, many note the high cost of the drug.
The price of Livarol in pharmacies
The price for a package of Livarol 400 mg, containing 10 suppositories, is 690-780 rubles. You can buy the drug in a package containing 5 suppositories in pharmacies for 500-570 rubles.
Livarol: prices in online pharmacies
Drug name
Price
Pharmacy
Livarol 0.4 g vaginal suppositories 5 pcs.
497 r
Buy
Livarol 0.4 g vaginal suppositories 10 pcs.
RUB 500
Buy
Livarol vaginal suppositories. 400mg 5 pcs.
535 RUB
Buy
Livarol vaginal suppositories. 400mg 10 pcs.
939 RUB
Buy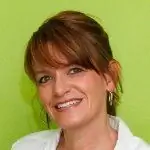 Maria Kulkes Medical journalist About the author
Education: First Moscow State Medical University named after I. M. Sechenov, specialty "General Medicine".
Information about the drug is generalized, provided for informational purposes only and does not replace the official instructions. Self-medication is hazardous to health!
Recommended: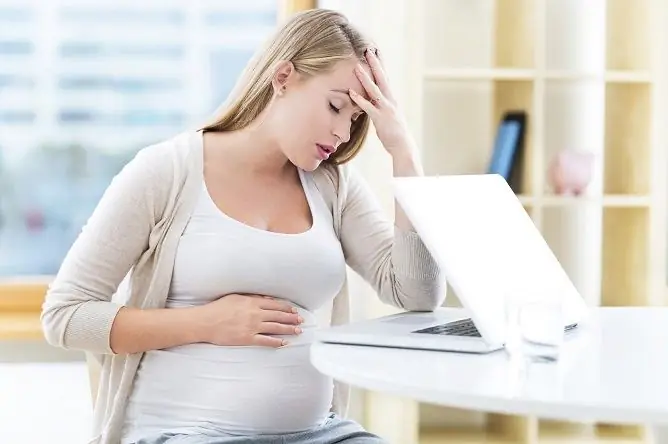 Ointment for hemorrhoids during pregnancy - the dosage form used most often, as it has a pronounced therapeutic effect with the lowest possible risks

An injection of hCG is used to stimulate ovulation if a woman's menstrual cycle is disturbed. The dosage of the drug should be selected strictly individually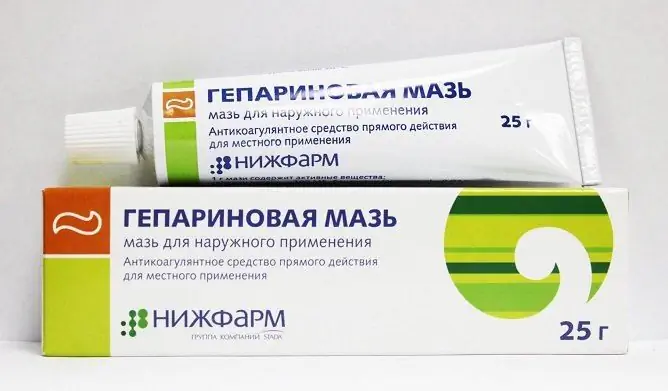 Heparin ointment for hemorrhoids can be very effective if there is a tendency to thrombosis, but its use requires caution and consultation with a doctor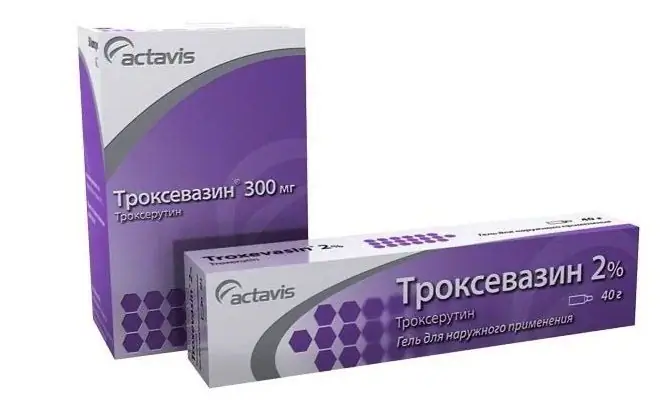 Troxevasin for hemorrhoids helps to quickly eliminate pain, itching, swelling, reduce hemorrhoids. Approved for use in pregnant women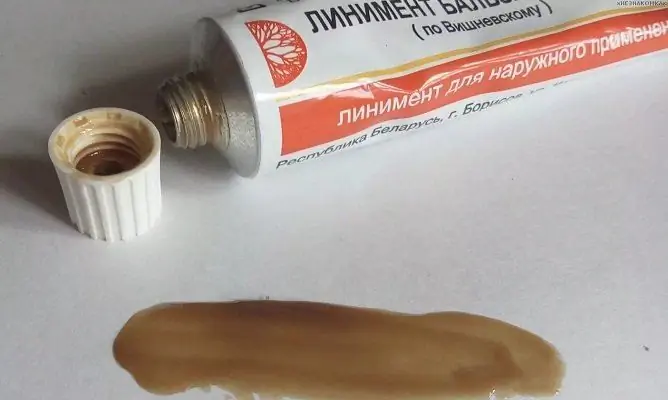 The use of Vishnevsky ointment for hemorrhoids has its own characteristics, therefore, when using it, it is important to follow the instructions and recommendations of the doctor