Table of contents: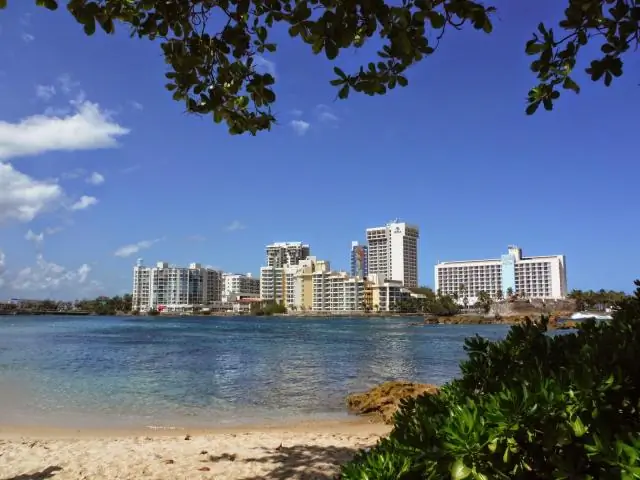 Video: Avandia - Instructions For Use, Price, Reviews, Analogs Of Tablets
Avandia
Avandia: instructions for use and reviews
1. Release form and composition
2. Pharmacological properties
3. Indications for use
4. Contraindications
5. Method of application and dosage
6. Side effects
7. Overdose
8. Special instructions
9. Application during pregnancy and lactation
10. Use in childhood
11. In case of impaired renal function
12. For violations of liver function
13. Use in the elderly
14. Drug interactions
15. Analogs
16. Terms and conditions of storage
17. Terms of dispensing from pharmacies
18. Reviews
19. Price in pharmacies
Latin name: Avandia
ATX code: A10BG
Active ingredient: rosiglitazone (Rosiglitazone)
Manufacturer: SmithKline Beecham Pharmaceuticals (France); Glaxo Wellcome Production (France)
Description and photo update: 2020-29-04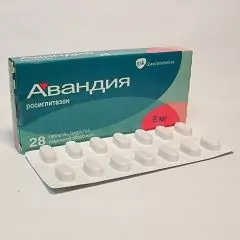 Avandia is an oral hypoglycemic drug.
Release form and composition
The drug is produced in the form of coated tablets: pentagonal, film-coated tablets with a dosage of 2 mg - pink, 4 mg - orange, 8 mg - red-brown; on one side there is an inscription - "2", "4" or "8" (in accordance with the dosage), on the other - "SB" (2 mg tablets, 14 pcs. in blisters, in a cardboard box 2, 4 or 8 packs, 4 mg and 8 mg tablets, 14 pcs. In blisters, in a cardboard box 1, 2, 4 or 8 packs. Each pack also contains instructions for the use of Avandia).
1 tablet contains:
active substance: rosiglitazone maleate - 2, 4 or 8 mg;
auxiliary components: sodium starch glycolate, lactose monohydrate, hydroxypropyl methylcellulose, microcrystalline cellulose, magnesium stearate;
film shell: lactose, hydroxypropylmethylcellulose 6cRb, polyethylene glycol, titanium dioxide, triacetin, iron oxide red; additionally in the composition of tablets with a dosage of 4 mg - iron oxide yellow, purified talc.
Pharmacological properties
Pharmacodynamics
Avandia lowers blood glucose levels. The active substance of the drug, rosiglitazone, is a selective antagonist of nuclear receptors PPARγ (Peroxisome proliferator-activated receptor gamma). The mechanism of action of the drug is due to the property of rosiglitazone maleate, to increase the sensitivity to insulin receptors in adipose tissue, liver and skeletal muscles, improve the course of metabolic processes, lower the level of glucose, insulin and free fatty acids in the blood. While taking Avandia, the function of beta cells is preserved, this is confirmed by an increase in the mass of the islets of Langerhans in the pancreas and the content of insulin.
Rosiglitazone prevents the development of severe hyperglycemia, does not cause hypoglycemia, does not potentiate the secretion of insulin by the pancreas.
It provides a significant slowdown in the development of renal dysfunction and systolic arterial hypertension. The hypoglycemic effect of rosiglitazone is accompanied by a clinically significant decrease in serum levels of cholesterol and its precursors, which may be risk factors for cardiovascular diseases.
The main feature of Avandia's activity is a significant decrease in the level of free fatty acids.
Possessing various complementary mechanisms of action, Avandia, as part of a combination therapy, provides a synergistic improvement in glycemic control in patients with type 2 diabetes mellitus (non-insulin dependent).
Pharmacokinetics
After oral administration, the maximum concentration (C max) of rosiglitazone in the blood plasma is reached in about 1 hour. The absolute bioavailability after taking a dose of 4 mg or 8 mg is 99%. An increase in gastric acidity does not interfere with the absorption of rosiglitazone. With a simultaneous intake of food, C max decreases by approximately 20-28%, and the period of its achievement is lengthened to 1.75 hours. But these changes have no clinical significance, therefore, coordination of Avandia with food intake is not required. In the therapeutic dose range, the plasma concentration of rosiglitazone is directly proportional to the dose taken.
Plasma protein binding is approximately 99.8%. The volume of distribution is 14 liters. Cumulation of the active substance when using the drug 1-2 times a day is not observed.
Rosiglitazone is metabolized by N-demethylation and hydroxylation, followed by binding with sulfate and glucuronic acid, with the formation of metabolites that do not have clinically significant activity. Biotransformation mainly takes place with the participation of the CYP2C8 enzyme and, to a lesser extent, CYP2C9. In vitro, rosiglitazone moderately inhibits CYP2C8, the half-maximal inhibition concentration (IC50) is 18 μM and weakly - CYP2C9, IC50 is 50 μM. The results of in vivo studies with warfarin indicate that rosiglitazone does not interact with CYP2C9 substrates. In vitro, no significant inhibition of the enzymes CYP1A2, CYP2A6, CYP3A, CYP4A, CYP2C19, CYP2D6 and CYP2E1 was found, therefore, the likelihood of the interaction of rosiglitazone with drugs metabolized by these cytochrome P450 isoenzymes is very low.
The total plasma clearance of rosiglitazone is approximately 3 L / h. The half-life (T 1/2) is 3 to 4 hours.
The substance is excreted in the form of metabolites, mainly (about 75% of the dose taken) through the kidneys, through the intestines - 25% of the dose. Rosiglitazone is not excreted unchanged. The final T 1/2 of metabolites reaches 130 hours, which indicates a very slow elimination. Therefore, their cumulation is possible with repeated doses of the drug in the blood serum (predominant accumulation of the main derivative - parahydroxysulfate, presumably an increase in concentration by 5 times).
The results of the pharmacokinetic analysis indicate the absence of any differences in the pharmacokinetics of rosiglitazone between men and women, adult patients and elderly patients.
With moderate and severe liver disease, the AUC (area under the concentration-time pharmacokinetic curve) increases 2–3 times, the binding of the active substance to plasma proteins and clearance decrease.
With impaired renal function, including end-stage renal failure and patients on hemodialysis, clinically significant differences in the pharmacokinetics of rosiglitazone were not found.
Indications for use
The use of Avandia is indicated for non-insulin-dependent type 2 diabetes mellitus as monotherapy (in case of ineffective diet and adequate exercise) or in combination with metformin and sulfonylurea derivatives to improve glycemic control.
Contraindications
Absolute:
type 1 diabetes mellitus;
moderate and severe liver dysfunctions (class B and C according to Child-Pugh classification above 6 points);
period of pregnancy;
breast-feeding;
age up to 18 years;
hypersensitivity to the components of the drug.
Avandia should be used with caution in severe heart failure, severe renal failure.
Avandia, instructions for use: method and dosage
Avandia tablets are taken orally, regardless of the meal.
The doctor selects the dose and treatment regimen individually.
Recommended dosage: initial daily dose - 4 mg in 1-2 doses. After 42–56 days of regular use, if necessary, the initial dose of the drug can be increased to 8 mg.
The initial daily dose of rosiglitazone in combination with insulin is 4 mg. If the patient needs more intense glycemic control, the daily dose can be carefully increased to 8 mg, but only after an appropriate examination to assess the risk of side effects due to fluid retention.
With mild or moderate renal failure, mild liver dysfunction (class A according to the Child-Pugh classification, 6 points or less) and in elderly patients, there is no need to adjust the dose of Avandia.
Careful monitoring is required when treating patients with severe renal impairment.
Side effects
When taking Avandia, the following negative side effects may develop:
often (more than 5%): headache, trauma, upper respiratory tract infections;
rarely: anemia, hypercholesterolemia, heart failure, chronic heart failure, peripheral edema, dose-dependent increase in body weight, pulmonary edema, symptoms of liver failure (increased levels of liver enzymes); when combined with insulin or oral hypoglycemic drugs - hypoglycemia;
very rare: complications caused by myocardial ischemia (more often against the background of combination therapy).
Side effects requiring discontinuation of Avandia occur in approximately 7.5% of patients.
Overdose
Overdose symptoms after a single dose of rosiglitazone 20 mg have not been established.
If necessary, the appointment of symptomatic therapy is recommended. Hemodialysis is ineffective.
special instructions
In case of menstrual irregularities during the premenopausal period, it is necessary to compare the expected clinical effect and the possible risk from the treatment. It should be borne in mind that in connection with an increase in insulin sensitivity in insulin-resistant women in the anovulatory cycle of the premenopausal period (including polycystic ovary syndrome), ovulation may resume and conception may occur.
Due to the increase in the level of LDL (low density lipoprotein) and HDL (high density lipoprotein), the content of total cholesterol increases, but its ratio to HDL does not change.
With the combined use of rosiglitazone in a daily dose of 8 mg and insulin, the incidence of edema increases.
It is recommended to carefully monitor the condition of patients at risk of developing heart failure. In patients with severe heart failure, the use of rosiglitazone is indicated only when the expected clinical effect outweighs the potential risk.
Rosiglitazone has no sedative effect or drowsiness.
Influence on the ability to drive vehicles and complex mechanisms
The use of Avandia does not affect the ability of patients to drive vehicles and complex mechanisms.
Application during pregnancy and lactation
The use of Avandia during pregnancy and lactation is contraindicated.
For pregnant women with type 2 diabetes, insulin is recommended to control hypoglycemia.
If necessary, the appointment of Avandia, breastfeeding should be discontinued.
Pediatric use
The use of Avandia tablets for the treatment of children and adolescents under the age of 18 is contraindicated due to the lack of information on the effectiveness and safety of the drug.
With impaired renal function
Avandia should be prescribed with caution in patients with severe renal failure.
With mild to moderate renal failure, dose adjustment is not required.
For violations of liver function
It is not recommended to prescribe Avandia to patients with moderate and severe hepatic impairment (class B and C according to the Child-Pugh classification, above 6 points).
With mild liver dysfunction (Child-Pugh class A, 6 points or less), dose adjustment is not required.
Use in the elderly
Elderly patients do not need dose adjustment.
Drug interactions
With the simultaneous use of Avandia:
metformin, glibenclamide, acarbose and other oral hypoglycemic agents: their pharmacokinetics and pharmacodynamics are not disturbed. Sulfonylurea derivatives and metformin are synergistic with rosiglitazone for glycemic control in patients with type 2 diabetes mellitus, which increases the likelihood of hypoglycemia. The combination with metformin increases the risk of mild to moderate anemia, which does not require discontinuation of therapy;
digoxin: pharmacokinetic parameters of digoxin remain stable;
warfarin: the anticoagulant activity of warfarin does not change;
nifedipine, oral contraceptives (ethinylestradiol and norethindrone): the therapeutic effect of these drugs does not change;
Ethanol: Drinking alcohol in moderation does not affect the glycemic control of rosiglitazone.
Analogs
Analogs of Avandia are Roglit, Rosiglitazone maleate, Avandglim, Avandamet, Glyurenorm, Glickvidon, Diabeton MB, Glidiab, Amaryl, Suglat, Invokana, Lixumia, Trajenta, NovoNorm, etc.
Terms and conditions of storage
Keep out of the reach of children.
Store at temperatures up to 25 ° C.
Shelf life is 2 years.
Terms of dispensing from pharmacies
Dispensed by prescription.
Reviews about Avandia
Isolated reviews of Avandia from patients are negative.
Experts in the course of analyzing data from randomized clinical trials of the use of rosiglitazone (Avandia) came to the conclusion that therapy is significantly associated with an increased risk of myocardial infarction and death due to heart failure. They tend to believe that the reason for this effect of the drug is a delay in the body of fluid, which increases the load on the left atrium and increases pulmonary venous pressure.
Price for Avandia in pharmacies
To date, the trade drug in Russia is not registered, therefore, due to the lack of the pharmacy chain, the price of Avandia is unknown.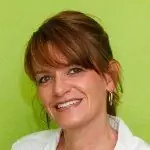 Maria Kulkes Medical journalist About the author
Education: First Moscow State Medical University named after I. M. Sechenov, specialty "General Medicine".
Information about the drug is generalized, provided for informational purposes only and does not replace the official instructions. Self-medication is hazardous to health!
Recommended: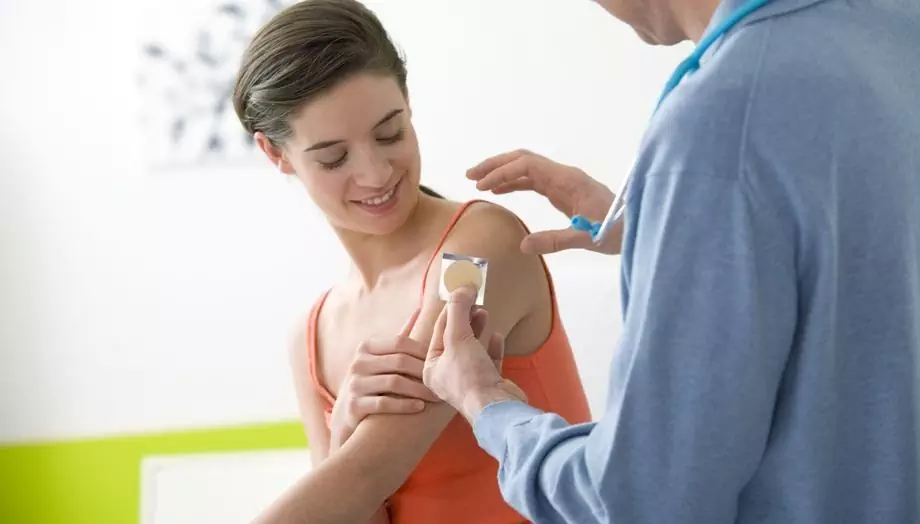 Nicotine patch is an effective remedy for weaning from nicotine addiction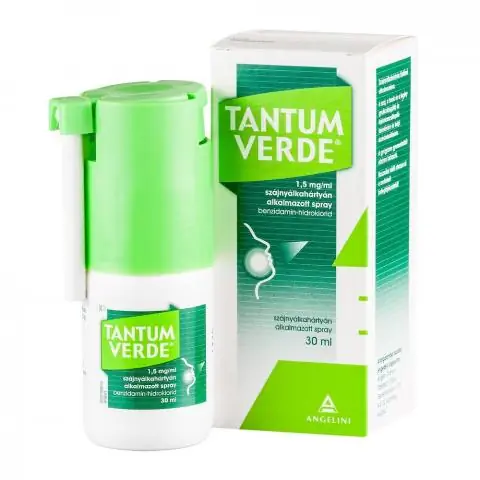 Instructions for use Tantum Verde in the form of a spray, tablets and solution. Information on doses for children, contraindications, reviews, analogues and the price of the drug in pharmacies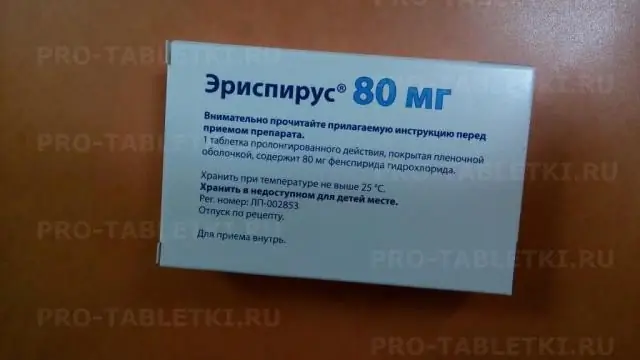 Instructions for use Erispirus tablets and syrup. Information on the dosage for children, contraindications, reviews, analogues and the price of the drug in pharmacies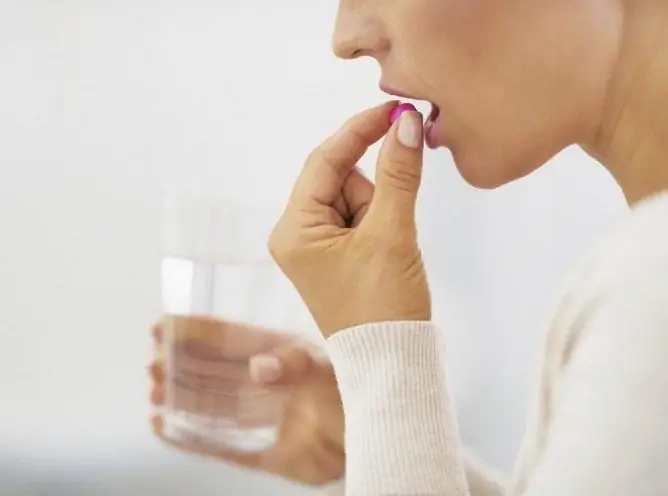 Sinusitis requires an integrated approach to treatment. The leading role in therapy belongs to antibiotics, which prevent the development of serious complications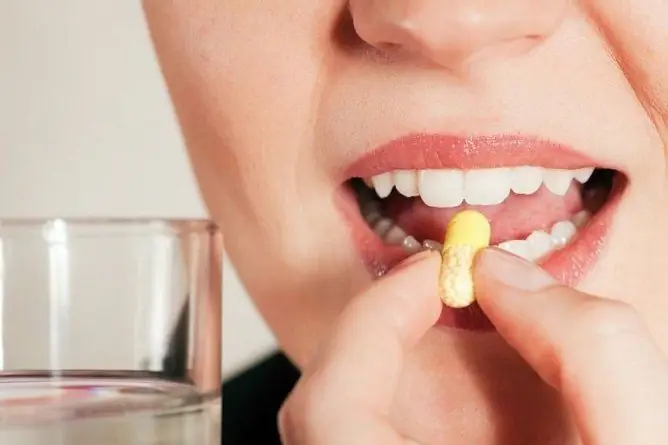 Treatment of angina with antibiotics in adults occupies a leading place in the bacterial form of the disease. The drugs are prescribed in the form of tablets, powder, solution for injection