Table of contents:

Video: Rehabilitation Of Disabled Children
Rehabilitation of disabled children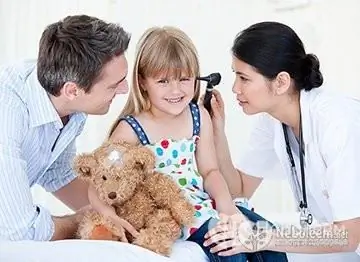 Rehabilitation of disabled children is a system of measures that are aimed at eliminating disabilities or at their fullest possible compensation.
The goal of rehabilitation is to restore the social status of disabled children, their adaptation in society and their achievement of material independence. There are three types of rehabilitation - medical, social and professional.
The concept of social rehabilitation of disabled children
Social rehabilitation is the process of a child's assimilation of a certain system of knowledge, values and norms that characterize the culture inherent in society or a social group as a whole. As a result of social rehabilitation, disabled children can function as active subjects of social relations.
Socialization includes education and upbringing, but it cannot be reduced only to these processes, since it is carried out under the influence of many conditions, both controlled and directed, and arising spontaneously.
Social rehabilitation of disabled children solves the problem of the general development of the child, instills in him labor skills, forms the foundations of correct behavior, teaches self-service, and also helps in orientation in everyday life and adaptation in society.
As a result of social assistance, the possibilities of disabled children are leveled - it is easier for them to overcome the difficulties of self-realization, to establish interactions with family and loved ones. The child integrates into joint activities with the same children with disabilities.
One of the main problems of children with disabilities is the violation of their connection with the world, the poverty of contacts with peers, limited mobility and communication with nature, the inaccessibility of cultural values and many aspects of education. The task of any rehabilitation, including social, is to create an environment that performs a rehabilitation function and contributes to the development of the child's potential.
As a result of socialization, the violation of the connection of children with the outside world is prevented. Their everyday and social activities are being restored, corresponding to their potential. For the implementation of social assistance, there are special rehabilitation centers for disabled children, but often rehabilitation is carried out at home.
Social rehabilitation methods for disabled children
Medical measures aimed at the rehabilitation of disabled children are only the basis for long-term work on social adaptation. A child with disabilities must find their place in society and fully show their own abilities.
The methods of social rehabilitation of disabled children are diverse and include the following activities:
Preparation for education and assistance in admission to a specialized school;
Development of the child's physical and spiritual abilities;
Creating conditions for children with opportunities to learn practical skills that allow them to participate in the life of society;
Establishing the most comfortable contact with the outside world;
Facilitation of housing and living conditions;
Organization and conduct of leisure activities, as well as full participation in cultural and social life;
Support and restoration of moral and physical strength;
Inclusion in the rehabilitation process not only of the child, but also of his immediate environment.
In Russia, the social policy for the rehabilitation of disabled children is based on the medical model of disability, that is, disability is viewed as a disease, illness, pathology. This model weakens the social position of a disabled child and separates him from the society of healthy children.
This problem is especially acute in the field of education, when special educational institutions and sanatoriums are created for children with disabilities, isolating them from a healthy children's society and turning them into a minority with discrimination of rights.
The task of social rehabilitation of disabled children is to relieve fear of the environment, which is inaccessible, to liberate the child and direct his spiritual and physical strength to the development and manifestation of talents and abilities.
Equalization of opportunities for children with disabilities is ensured through social services that organize work with all participants: the child, his family and the immediate environment. Parents, receiving support, begin to more objectively assess the problems associated with disability, do not focus on their child and show social activity.
Cultural, educational and club activities, in which disabled children participate with their parents and healthy peers, help the child gain experience of communication and activities in a team.
Thus, social rehabilitation helps children develop the necessary skills and abilities, as well as painlessly integrate into society.
Rehabilitation of disabled children at home
Classes with a child can be conducted not only in specialized rehabilitation centers for disabled children, but also at home. To do this, first of all, parents should consult a neuropsychiatric doctor and teacher who will tell you how and what to teach the child.
Taking into account the specifics of the impaired functions, the state of intelligence and motor skills, the main task of learning is determined. First, the child is carefully examined, and after that an individual step-by-step training program is drawn up. Most of the early learning activities are done in the course of daily childcare activities.
In order for the child to show his best side, parents should:
Offer the child a variety of short tasks, alternate activities;
Alternately use new tasks with already learned and easier ones;
Assess self-care skills in a suitable setting;
Involve other family members to assess the skills formed;
Assess new achievements in the form of a game;
Include in training the training of those skills that contribute to the development of any relatively safe functions;
With the help of a teacher, draw up a plan for 2-3 weeks in advance.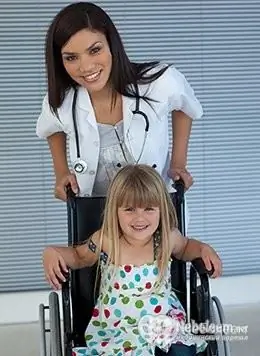 Parents should be prepared for certain difficulties in the learning process, for example, the child does not want to complete the task, although he can, or it is difficult for him to concentrate. These and other problems can be solved by first teaching the child to obey the requirements of adults, or by turning to the advice of a qualified specialist.
Parents should divide the learning process into three stages:
Explain to the child what needs to be done;
Provide assistance if necessary;
Create a situation of success and reward the child for the completed task.
Thus, the main goal of the rehabilitation of disabled children both at home and in special institutions is to improve their quality of life and create conditions for equal opportunities with other members of society. This contributes to their integration into society and creates the foundation for further independent life.
YouTube video related to the article:
Found a mistake in the text? Select it and press Ctrl + Enter.
Recommended:

The extent to which a society is developed can be determined by learning how it treats those of its members who are limited in their capabilities

The upbringing and education of disabled children in preschool and educational institutions is an important task of the modern social policy of the state

Comprehensive non-drug rehabilitation of children with cerebral palsy is of great importance for improving the quality of life of a child suffering from this ailment

Deafness leads to mental retardation and a decrease in intelligence, so children with hearing impairment need a special teaching method

Cerebral palsy can have varying degrees of manifestation, from mild to very severe, as well as several forms that have their own characteristic symptoms. Therefore, it is impossible to talk about the development of children with cerebral palsy in a unified manner