Table of contents:

Video: How To Choose The Right Cream
How to choose the right cream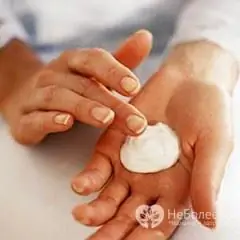 Thousands of creams on store shelves, obtrusive advertising promising you miracles: youth, beauty and wealth in one bottle, or rather, in a jar of cream, and the question, meanwhile, is as acute as possible: how to choose a cream so that it suits you ?
First you need to determine your skin type. It should be borne in mind that in women, depending on the phase of the menstrual cycle, the type of skin may change due to the fact that the sebaceous glands work in a different mode. In order not to be mistaken, it is better to consult a cosmetologist who will help you determine your skin type.
Step one. You need to understand what exactly you expect from creams. Any cosmetic product is a homogeneous mixture of fat, water and additives. That's the whole point of them. Depending on the additives, the cream can be nourishing, moisturizing, toning, soothing, anti-aging, etc. Not all additives work the same for all people, in addition, usually manufacturers tend to exaggerate the effectiveness of their product - they smeared their face once and turned into a young beauty. This must be taken into account, and it must be understood that if you buy a jar of cream from a good company, say, with liposomes, little will change, but if you use it regularly, the skin will definitely respond to care.
Step two. Before choosing a cream, do not forget that you need to choose both a day and a night remedy. Usually cosmetic companies produce day and night cosmetics of the same line, so there is no difficulty here. Just know that day and night the skin behaves differently, and requires a different attitude to itself, so it is better to choose two creams at once: day and night.
Step three. Remember that the skin gets tired from the same product, and its effectiveness decreases. Therefore, do not think that once deciding the question of how to choose a cream, you have decided it forever. Any care products need to be changed once or twice a year. If you have chosen a good company and trust it, then you can change to another line of creams from the same company, so as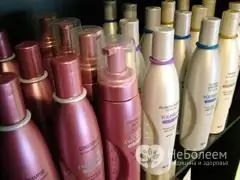 not to risk it again by purchasing an unfamiliar product.
Step four. No matter how wonderful and high-quality a cosmetic product is, individual sensitivity to its components is not canceled. It may be a three-time renowned and proven brand, but not the right one for you. Therefore, before choosing a cream, especially an expensive one, which will be a shame to throw away, ask for a sampler, and lubricate the hand with the cream on the inside of the elbow bend. If there is no skin reaction, buy it.
Found a mistake in the text? Select it and press Ctrl + Enter.
Popular by topic