Table of contents:

Video: Useful Properties Of Radish
Useful properties of radish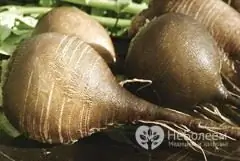 A modest radish is actually a storehouse of health, and the beneficial properties of a radish can be enumerated for a very long time. This nondescript vegetable can cure coughs, eliminate intestinal problems and help improve metabolism. The radish is indispensable for middle latitudes, as it is perfectly stored all winter and, if stored correctly, does not lose its healing qualities. In winter, when we are in short supply of fresh vegetables and fruits, it can become our lifeline.
Radish belongs to hot vegetables, for which many people dislike it. However, only black radish is burning, it is the toughest. Red has a slight pungency, while green and white (daikon) are generally delicate. The antibacterial properties of radish are of great importance for people with gastrointestinal diseases, and although radish is not recommended for people with gastritis and ulcers because of its pungency, as already mentioned above, this mainly applies to black radish. Everything else is only a plus: it refreshes, disinfects, moves the food lump through the intestines, preventing stagnation from occurring, which prevents constipation. At the same time, it is a source of valuable substances: phytoncides, essential oils, glucosides, vitamins B1, B2, C, potassium, bromine, iodine, sulfur, iron.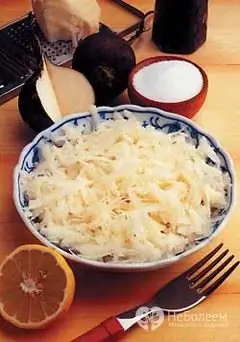 The beneficial properties of the radish make it a folk remedy for the treatment of cholelithiasis and urolithiasis, radiculitis, atherosclerosis, inflammation of the bladder, cardiovascular diseases, kidney disease, and autoimmune disorders. The expectorant effect of the radish is very useful for bronchitis, catarrh and other respiratory diseases. It is equally suitable for those who want to lose weight and those who want to gain weight. For the former, because it gives food more volume with a low calorie content, while being quite balanced in composition: in addition to fiber, it also contains carbohydrates, proteins and even fats (radish oil is in high demand among adherents of traditional methods of treatment). For the second, because, being eaten on an empty stomach without any additives, it stimulates appetite and increases the secretion of gastric juice.
It is most useful to consume the radish raw, adding it to salads or on its own, slightly seasoning with good vegetable oil. In oriental cuisine, wanting to get rid of the burning properties of radish, it is customary to boil or fry it. However, at the same time, along with the loss of pungency, there is a significant loss of nutrients. If the burning taste of black or red radish bothers you, it is much better to just choose another, less burning variety - green or white, and accept its gifts in full.
Found a mistake in the text? Select it and press Ctrl + Enter.
Recommended: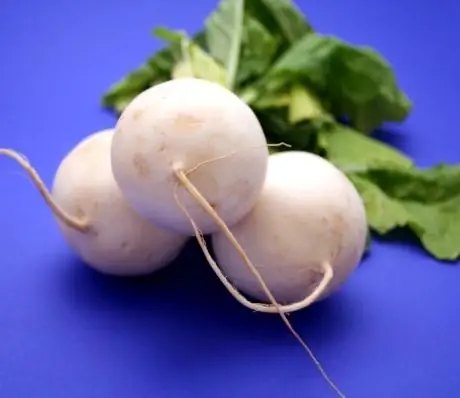 White radish - calorie content is 21 kcal per 100 g. Proteins - 1.2 g, fats - 0 g, carbohydrates - 4.1 g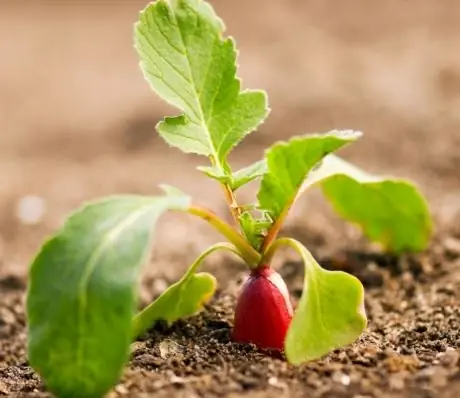 Red radish - calorie content is 20 kcal per 100 g. Proteins - 1.2 g, fats - 0.1 g, carbohydrates - 3.4 g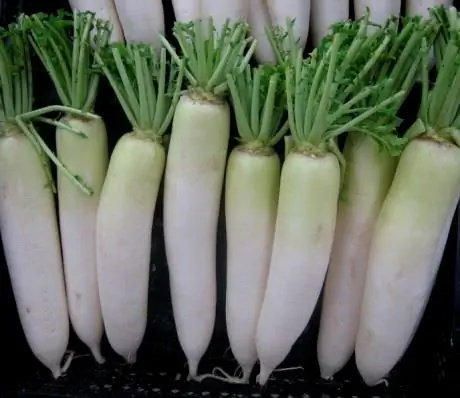 Margelan radish - calorie content is 21 kcal per 100 g. Proteins - 1.2 g, fats - 0 g, carbohydrates - 4.1 g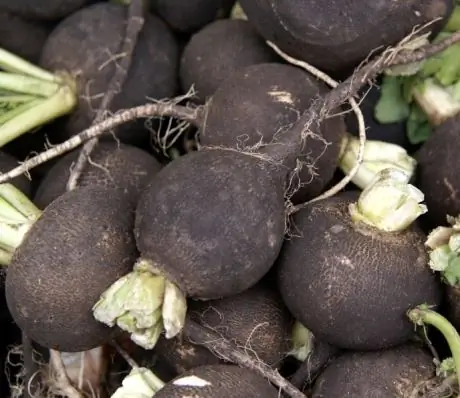 Black radish - calorie content is 28 kcal per 100 g. Proteins - 0.9 g, fats - 0.1 g, carbohydrates - 6.43 g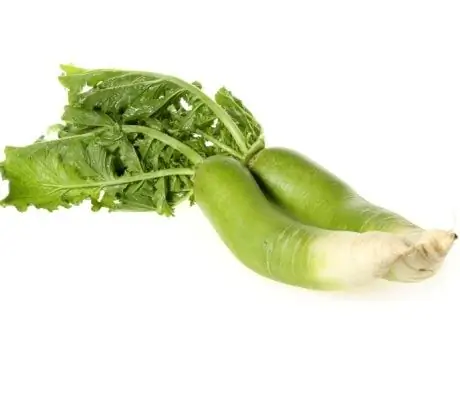 Green radish - calorie content is 32 kcal per 100 g. Proteins - 2 g, fats - 0.2 g, carbohydrates - 6.5 g