Table of contents:
Video: Olanzapine - Instructions For The Use Of Tablets, Reviews, Price, Analogues
Olanzapine
Olanzapine: instructions for use and reviews
1. Release form and composition
2. Pharmacological properties
3. Indications for use
4. Contraindications
5. Method of application and dosage
6. Side effects
7. Overdose
8. Special instructions
9. Application during pregnancy and lactation
10. Use in childhood
11. In case of impaired liver function
12. Use in the elderly
13. Drug interactions
14. Analogs
15. Terms and conditions of storage
16. Terms of dispensing from pharmacies
17. Reviews
18. Price in pharmacies
Latin name: Olanzapine
ATX code: N05AH03
Active ingredient: Olanzapine (Olanzapine)
Producer: Synthon Hispania (Spain), North Star (Russia), Ozone (Russia), ALSI Pharma JSC (Russia)
Description and photo update: 2018-21-11
Prices in pharmacies: from 185 rubles.
Buy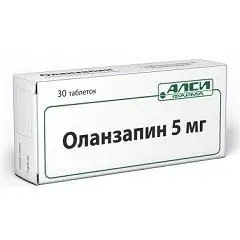 Olanzapine is a neuroleptic.
Release form and composition
Olanzapine dosage form:
film-coated tablets: round, biconvex, from yellow to yellowish-green (for dosages of 2.5 and 7.5 mg) or white or almost white (for dosages of 5 and 10 mg) on the outside and light yellow on the cut (7, 10, 14, 20 or 30 tablets in a blister, in a cardboard box 1, 2, 3, 4, 5, 6, 7, 8, 9 or 10 blisters; or 7, 10, 14, 20, 28, 30, 56 or 100 tablets in a jar, in a cardboard box 1 can);
tablets: round, biconvex, yellow (7 tablets in a blister, in a cardboard box 4 (for tablets 2.5 / 5/10 mg) or 8 (for tablets 7.5 mg) blisters; 10 tablets each in a contour acheikova packing, in a cardboard box 1–5 packs).
Composition of 1 tablet, film-coated 2.5 / 5 / 7.5 / 10 mg:
active substance: olanzapine - 2.5 / 5 / 7.5 / 10 mg;
auxiliary components: lactose monohydrate, microcrystalline cellulose, croscarmellose sodium, povidone-K25, colloidal silicon dioxide, magnesium stearate;
film shell: hypromellose, macrogol-4000, titanium dioxide, dye 9 for dosages of 2.5 and 7.5 mg).
Composition of 1 tablet 2.5 / 5 / 7.5 / 10 mg:
active substance: olanzapine 2.5 / 5 / 7.5 / 10;
auxiliary components: microcrystalline cellulose, lactose monohydrate, crospovidone, magnesium stearate.
Pharmacological properties
Pharmacodynamics
Olanzapine is an antipsychotic, anti-manic and mood-stabilizing agent. The substance affects several receptor systems and, due to this, has a wide pharmacological profile. Established tropism to serotonin, muscarinic, dopamine, histamine and adrenergic receptors. In studies showed antagonism in relation to serotonin, dopamine and m-cholinergic receptors. In relation to 5-HT 2 -serotonin receptors, its activity and affinity are more pronounced than in relation to D 2 -dopamine receptors.
Both in healthy patients after a single dose of 10 mg of olanzapine followed by positron emission tomography, and in schizophrenic patients who responded to olanzapine, with subsequent single-photon emission computed tomography, the association with striatal D 2 receptors was low, compared with 5- HT 2A receptors.
Olanzapine selectively reduces the activity of mesolimbic (A10) dopaminergic neurons, while weakly affecting the striatal pathways of neurons that control motor functions. When using Olanzapine in doses lower than that causing catalepsy, conditional avoidance decreases (in the test for antipsychotic activity).
The drug leads to a statistically significant decrease in the severity of productive and negative symptoms in patients with schizophrenia.
Studies have shown a significant improvement in the condition of patients with schizophrenia, schizoaffective and related disorders and symptoms of depression caused by these conditions with Olanzapine therapy (-6.0) compared with haloperidol (-3.1).
For manic or mixed episodes in patients with bipolar disorder, Olanzapine (administered for 3 weeks) reduced manic symptoms more effectively than placebo and valproate seminatrium. The efficacy of Olanzapine in the proportion of patients who achieved remission in relation to depression and mania at 6 and 12 weeks of treatment is comparable to that of haloperidol. Olanzapine (10 mg) in combination with lithium or valproic acid for 2 weeks of therapy reduced the severity of manic symptoms more than monotherapy with the same drugs for 6 weeks.
A study on the prevention of relapse in patients with a manic episode who had previously achieved remission with Olanzapine therapy showed its superiority compared to placebo in achieving the primary endpoint - relapse of bipolar disorder. In addition, the effectiveness of the drug in comparison with placebo was established in relation to the prevention of depressive and manic episodes.
Also, in the prevention of relapse in patients with a manic episode who have achieved remission, olanzapine in monotherapy is not inferior to lithium preparations in terms of effectiveness in achieving the primary endpoint - relapse of bipolar disorder.
Combination therapy with olanzapine and lithium or valproic acid did not show a greater effect in delaying recurrence of bipolar disorder in patients with manic or mixed episodes than monotherapy with lithium or valproic acid.
Pharmacokinetics
Olanzapine has a high absorption rate that does not depend on food intake. The maximum concentration of the substance is reached after 5–8 hours. Protein binding is 93%. Olanzapine is metabolized in the liver by conjugation and oxidation. The main metabolite is 10-N-glucuronide, which does not cross the blood-brain barrier.
The production of 2-hydroxymethyl and N-desmethyl occurs with the participation of the enzymes CYP2D6 and CYP1A2. The main effect of the drug is associated with olanzapine, the activity of its metabolites is less pronounced. The drug is excreted mainly (57%) by the kidneys in the form of metabolites. The half-life is 30–38 hours in young people, and about 51.8 hours in patients over 65 years of age.
Indications for use
schizophrenia;
bipolar disorder of the affective type (both olanzapine monotherapy and its combination with valproic acid or lithium preparations are possible): a manic episode of moderate to severe degree, as well as a relapse of bipolar disorder (if the drug was effective in the manic phase);
therapeutically resistant depression (in combination with fluoxetine).
Contraindications
Absolute contraindications:
the risk of developing angle-closure glaucoma;
psychosis and behavioral disorders due to dementia;
psychoses caused by the use of dopamine receptor agonists in Parkinson's disease;
lactase deficiency, lactose intolerance, glucose-galactose malabsorption;
age up to 18 years;
lactation period;
increased sensitivity to any component of the drug.
Relative contraindications:
epilepsy;
angle-closure glaucoma;
liver failure;
hyperplasia of the prostate;
intestinal obstruction of a paralytic nature;
myeloproliferative diseases;
myelosuppression;
pregnancy;
hypereosinophilic syndrome.
Olanzapine instructions for use: method and dosage
Olanzapine tablets are taken orally, regardless of the meal.
Initial dosage recommendations:
schizophrenia: 10 mg once a day;
manic episode: 15 mg 1 time per day (monotherapy), or 10 mg 1 time per day (as part of combination therapy);
prevention of relapse of bipolar disorder: 10 mg 1 time per day. If a manic, mixed or depressive syndrome occurs, therapy is continued (if necessary, adjusting its dose) in combination with other drugs that correspond to the clinical picture.
Subsequently, dose adjustment is allowed (within 5–20 mg 1 time per day). Its increase should occur at intervals of at least 24 hours.
The drug should be discontinued by gradually decreasing the dose.
For the treatment of therapeutically resistant depression, the drug is used in combination with fluoxetine once a day, in the evening. The usual starting dose for olanzapine is 5 mg and for fluoxetine 20 mg. Then the doses can be increased. It is necessary to regularly assess the feasibility of continuing therapy.
Olanzapine metabolism is reduced in female patients, the elderly, and also in nonsmokers. If more than one of these factors is present, a dose reduction may be required.
Side effects
blood and lymphatic system: eosinophilia, leukopenia, neutropenia, thrombocytopenia;
immune system: hypersensitivity;
metabolism and nutrition: increased body weight, increased concentration of glucose, cholesterol, triglycerides, glucosuria, increased appetite, the onset or exacerbation of diabetes mellitus (sometimes accompanied by ketoacidosis, coma, including several deaths), hypothermia;
nervous system: akathisia, dizziness, parkinsonism, dyskinesia, convulsions (in the presence of risk factors), dystonia (including oculogyric crisis), tardive dyskinesia, dysarthria, amnesia, neuroleptic malignant syndrome, withdrawal symptoms (insomnia, sweating, tremor, anxiety, nausea and vomiting);
respiratory system, chest and mediastinal organs: epistaxis;
cardiovascular system: orthostatic hypotension, bradycardia, prolongation of the QT interval, thromboembolism (including pulmonary embolism and deep vein thrombosis), ventricular tachycardia, ventricular fibrillation, sudden death;
gastrointestinal tract: anticholinergic effects (transient and mild), bloating, pancreatitis;
liver and biliary tract: increased activity of hepatic transaminases (transient and asymptomatic), especially at the beginning of therapy, hepatitis (including hepatocellular, cholestatic and mixed liver damage);
skin and subcutaneous tissues: rash, alopecia, photosensitivity reactions;
musculoskeletal and connective tissue: arthralgia, rhabdomyolysis;
kidneys and urinary tract: retention or urinary incontinence, delayed onset of urination;
genitals and mammary gland: decreased libido, erectile dysfunction, amenorrhea, galactorrhea (in women), breast augmentation, gynecomastia and breast augmentation in men, priapism;
other: asthenia, fatigue, fever, edema;
laboratory parameters: an increase in the concentration of prolactin in plasma, an increase in the activity of alkaline phosphatase, creatine phosphokinase, y-glutamyltransferase, hyperuricemia, an increase in the concentration of total bilirubin.
In elderly patients with dementia receiving Olanzapine therapy, in clinical trials, the incidence of cerebrovascular adverse reactions and deaths was higher than in patients receiving placebo. Very often they had gait disturbances and falls. Often - fever, pneumonia, erythema, lethargy, urinary incontinence, visual hallucinations.
Patients with drug-induced psychosis (dopamine receptor agonists) associated with Parkinson's disease are very likely to have hallucinations and worsening Parkinsonian symptoms.
The use of Olanzapine in combination with valproic acid increases the risk of neutropenia, and in combination with lithium or valproic acid can cause tremors, increased appetite, weight gain, dry mouth, and speech disorders.
Overdose
Olanzapine overdose symptoms: tachycardia, agitation, aggressiveness of dysarthria, extrapyramidal symptoms, decreased consciousness, delirium, convulsions, neuroleptic malignant syndrome, respiratory depression, aspiration, arterial hypertension or hypotension, arrhythmia, respiratory and cardiac arrest. A dose of 450 mg resulted in a lethal outcome, while a case of survival was recorded for a patient who took 2,000 mg of the drug.
Treatment: gastric lavage, intake of activated carbon. There is no specific antidote. Induction of vomiting is not recommended. Shown is symptomatic therapy aimed at maintaining the vital functions of the body.
special instructions
Antipsychotic therapy improves the patient's condition over a period of several days to several weeks. During this time, the patient needs careful monitoring in order to prevent suicide attempts. To reduce the risk of overdose, the minimum effective dose of Olanzapine should be used.
In case of symptoms of neuroleptic malignant syndrome (hyperthermia, muscle stiffness, change in mental status, unstable pulse or blood pressure, tachycardia, increased sweating, arrhythmias, increased creatine phosphokinase activity, rhabdomyolysis, acute renal failure), as well as unexplained severe fever …
12 weeks after starting Olanzapine, baseline blood glucose should be measured, and then carried out annually to prevent hyperglycemia and the development of diabetes.
After 12 weeks of using the drug, the lipid concentration should be measured, and then it should be carried out every 5 years due to the risk of unwanted changes in the lipid profile.
Patients with a low leukocyte or neutrophil count should be careful when using Olanzapine.
If the patient develops symptoms of tardive dyskinesia, it is recommended to consider the possibility of reducing the dose or discontinuing the drug.
Influence on the ability to drive vehicles and complex mechanisms
There have been no studies of the effect of Olanzapine on the ability to drive vehicles and other complex mechanisms, however, given its side effects, these activities should be carried out with caution.
Application during pregnancy and lactation
The use of Olanzapine during pregnancy is possible only if the expected benefit to the mother outweighs the possible risk to the fetus.
Newborns whose mothers took the drug in the third trimester of pregnancy need to be closely monitored due to the risk of developing adverse effects, including extrapyramidal symptoms and withdrawal symptoms.
If necessary, taking the drug during lactation, breastfeeding should be discontinued.
Pediatric use
According to the instructions, Olanzapine is contraindicated for use in children due to the lack of sufficient data on its safety and effectiveness. Short-term studies in adolescents have shown more pronounced lipid and prolactin disorders, as well as greater weight gain compared to adults.
If liver function is impaired
In patients with impaired liver function, with an increase in the activity of liver enzymes, as well as when taking hepatotoxic drugs, the use of Olanzapine requires caution and monitoring of the patient's condition. If hepatitis occurs, therapy should be discontinued.
Use in the elderly
Adjustment of the initial dose is usually not required, but in patients over 65 years of age, depending on the clinical condition, it may be required.
Drug interactions
carbamazepine, nicotine (smoking): may reduce the concentration of olanzapine, and therefore may require correction;
fluvoxamine, ciprofloxacin and other inhibitors of the isoenzyme CYP1A2: inhibit the metabolism of olanzapine, and therefore may require a decrease in its dose;
activated carbon: reduces the bioavailability of the drug by 50-60%, the interval between taking them should be at least 2 hours;
dopamine receptor agonists (direct and indirect): olanzapine is able to block their action;
drugs that depress the central nervous system, alcohol: care should be taken when taking them together;
antiparkinsonian drugs: their joint administration is not recommended;
drugs that prolong the QT interval: it is recommended to be careful when taking them together.
Analogs
Olanzapine analogues are Zalasta, Zyprexa Adera, Zyprexa Zidis, Normiton, Olanex, Egolanza.
Terms and conditions of storage
Store away from light, at a temperature not exceeding 25 ° C. Keep out of the reach of children.
Shelf life is 3 years.
Terms of dispensing from pharmacies
Dispensed by prescription.
Reviews about Olanzapine
Reviews of Olanzapine show its high effectiveness. Side effects are often mentioned, the main ones being weight gain and lowering blood pressure.
Olanzapine price in pharmacies
Estimated price for Olanzapine, 10 mg tablets, 28 pcs. in the package - 270-555 rubles.
Olanzapine: prices in online pharmacies
Drug name
Price
Pharmacy
Olanzapine 5 mg film-coated tablets 28 pcs.
RUB 185
Buy
Olanzapine 10 mg tablets 30 pcs.
190 RUB
Buy
Olanzapine 5 mg tablets 30 pcs.
206 RUB
Buy
Olanzapine Canon 5 mg film-coated tablets 28 pcs.
246 r
Buy
Olanzapine medisorb tablets p.p. 10 mg 28pcs
267 r
Buy
Olanzapine Canon 10 mg film-coated tablets 28 pcs.
327 r
Buy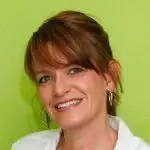 Maria Kulkes Medical journalist About the author
Education: First Moscow State Medical University named after I. M. Sechenov, specialty "General Medicine".
Information about the drug is generalized, provided for informational purposes only and does not replace the official instructions. Self-medication is hazardous to health!
Popular by topic