Table of contents: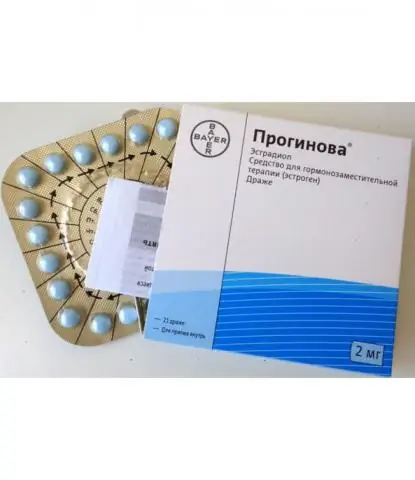 Video: Ovipol Clio - Instructions For Using Candles, Price, Reviews, Analogues
Ovipol Clio
Ovipol Clio: instructions for use and reviews
1. Release form and composition
2. Pharmacological properties
3. Indications for use
4. Contraindications
5. Method of application and dosage
6. Side effects
7. Overdose
8. Special instructions
9. Application during pregnancy and lactation
10. In case of impaired renal function
11. For violations of liver function
12. Use in the elderly
13. Drug interactions
14. Analogs
15. Terms and conditions of storage
16. Terms of dispensing from pharmacies
17. Reviews
18. Price in pharmacies
Latin name: Ovipol Klio
ATX code: G03CA04
Active ingredient: estriol (Estriol)
Producer: Farmaprim (Republic of Moldova)
Description and photo update: 28.11.2018
Prices in pharmacies: from 400 rubles.
Buy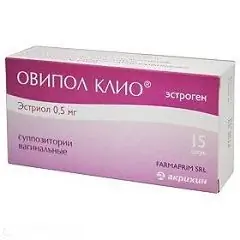 Ovipol Clio is an anti-climacteric estrogen drug.
Release form and composition
The drug is available in the form of vaginal suppositories: white with a yellow tinge or white, cylindrical-conical, the presence of an air funnel-shaped depression at break is allowed (5 pcs. In blisters, in a cardboard box 3 packs and instructions for use of Ovipol Klio).
1 suppository contains:
active substance: estriol - 0.5 mg;
auxiliary components: semi-synthetic "Supposir" type glycerides - 1999.5 mg.
Pharmacological properties
Ovipol Clio is an anti-climacteric drug containing estriol as an active substance, which is an analogue of the natural female hormone. Ovipol Clio is recommended for women in the postmenopausal period to replenish estrogen deficiency and relieve postmenopausal symptoms.
Pharmacodynamics
In the treatment of disorders caused by atrophy of the mucous membrane of the lower urinary tract, the local action of estriol helps to restore the mucous membrane, normalizes the microflora and acidity of the vaginal environment. The therapeutic effect is manifested by an increase in the resistance of the epithelium of the urinary and genital tract to infections, a decrease in the risk of inflammation, the occurrence of vaginal infections and urinary tract infections. Reducing dryness of the mucous membrane in the vagina prevents itching, soreness during intercourse.
In the nuclei of endometrial cells, estriol is retained for a short period, which suggests the absence of endometrial proliferation from a single daily dose. Unlike other estrogens, its use does not require cyclic administration of progestogen and does not cause withdrawal bleeding. In addition, it was found that estriol does not cause an increase in mammographic density.
Pharmacokinetics
Intravaginal administration of estriol provides optimal bioavailability. As a result of rapid absorption, the substance enters the systemic circulation. The maximum concentration (Cmax) of unbound estriol in plasma is reached within 1–2 hours after administration.
Plasma protein binding (albumin) - 90%. With globulin, which binds sex hormones, it practically does not come into contact.
Estriol is metabolized during intestinal-hepatic circulation by transition to a conjugated and unconjugated state.
It is excreted to a greater extent through the kidneys in a bound form, a small part (up to 2%) through the intestines.
T 1/2 (half-life) is from 6 to 9 hours.
Indications for use
atrophy of the mucous membrane of the lower parts of the urogenital tract, caused by estrogen deficiency - as hormone replacement therapy;
surgical interventions by vaginal access in postmenopausal women - as preliminary and postoperative therapy.
In addition, Ovipol Clio is prescribed to women with atrophic changes in the mucous membrane of the genital tract in order to obtain reliable results of diagnostic studies of a smear from the vagina.
Contraindications
Absolute:
breast cancer, including suspicion of it or indications in the history;
vaginal bleeding of unknown etiology;
untreated endometrial hyperplasia;
predisposition (hereditary / acquired) to arterial or venous thrombosis - the presence of antibodies to phospholipids, resistance to activated protein C, hyperhomocysteinemia, deficiency of protein C, protein S and / or antithrombin III;
cerebrovascular disorders;
venous and arterial thrombosis or thromboembolism, including deep vein thrombosis, myocardial infarction, pulmonary embolism, stroke (including history);
transient ischemic attacks, angina pectoris and other conditions preceding thrombosis (including anamnesis);
acute stage of liver disease;
violation of liver function indicators;
porphyria;
period of pregnancy;
breast-feeding;
hypersensitivity to the components of the drug.
Relative: Ovipol Clio should be used with caution in case of leiomyoma, endometriosis, history of endometrial hyperplasia, the presence of risk factors for the development of thromboembolic complications, arterial hypertension, heart failure, the presence of risk factors for estrogen-dependent tumors (including a family history of breast cancer) in close relatives of the first line of relationship, benign neoplasms of the liver (including liver adenoma), cholelithiasis, diabetes mellitus with and without diabetic angiopathy, migraines or severe headaches, epilepsy, renal failure, hereditary hyperlipoproteinemia, pancreatitis, systemic lupus erythematosus, bronchial asthma.
Ovipol Clio, instructions for use: method and dosage
Ovipol Clio suppositories are intended for intravaginal administration.
Recommended dosage regimen:
atrophy of the mucous membrane of the lower parts of the urogenital tract: 1 pc. Once a day for 14–21 days. Then, taking into account the clinical condition, you can switch to the introduction of 1 piece. 1 time in 3 days;
preliminary and postoperative therapy for surgical intervention by vaginal access in postmenopausal women: 1 pc. within 14 days before or after the operation;
preparation for diagnostic research: 1 pc. every other day for 7 days before taking a smear.
The procedure is recommended to be carried out at the same time of day (before bedtime). In case of accidental delay, the missed dose should be inserted into the vagina immediately, as soon as it is remembered, unless this means a double dose in one day.
Side effects
monotherapy: itching and irritation in the vagina, soreness and tension of the mammary glands;
combination therapy: when combined with gestagens - gallbladder disease, benign and malignant estrogen-dependent tumors (including breast and endometrial cancer), venous thromboembolism (including deep veins of the leg, pelvic veins, myocardial infarction, stroke, pulmonary veins), nodular erythema, chloasma, erythema multiforme, hemorrhagic purpura, acyclic spotting, increased libido, breakthrough bleeding, dementia (against the background of the start of continuous hormone replacement therapy after 65 years).
Overdose
Symptoms: after accidental ingestion of suppositories inside - nausea, vomiting, withdrawal bleeding.
Treatment: there is no specific antidote. Symptomatic therapy is recommended.
special instructions
The use of Ovipol Clio should be started after consulting a doctor, during which it is necessary to inform the specialist about all the drugs taken. The decision on the advisability of using hormone replacement therapy should be made after comparing the expected benefits and potential risks from treatment, especially with concomitant anticoagulant therapy. It should be borne in mind that in women in old age this ratio is less favorable than in younger patients. The appointment of Ovipol Klio is justified if climacteric symptoms adversely affect the woman's quality of life.
It is recommended to start using Ovipol Clio after a medical examination. Long-term therapy involves a systematic (1 time in 6 months) general medical and gynecological examination, including mammography.
If vaginal bleeding, changes in the mammary glands, jaundice, signs of thromboembolism in the form of painful swelling of the extremities, sudden chest pain and / or shortness of breath occur during the use of Ovipol Clio, you should consult a doctor for an in-depth examination. An immediate discontinuation of therapy is required in the event of the following conditions caused by the administration of estriol: increased blood pressure (BP), impaired liver function, jaundice, migraine-like headache and / or phlebitis.
Long-term estrogen monotherapy increases the risk of endometrial and ovarian cancer.
Hormone replacement therapy can cause an increase in breast tissue density and complicate radiological examination. The occurrence of breast cancer depends on the duration of the course of hormonal treatment. Within 5 years after stopping therapy, the patient's condition returns to normal.
In rare cases, against the background of the use of sex hormones, benign or malignant neoplasms of the liver can develop. Therefore, in the differential diagnosis of pain in the upper abdomen, an enlarged liver or signs of intra-abdominal bleeding, it is necessary to take into account the likelihood of a liver tumor.
Due to the increased risk of venous thromboembolism, 1–1.5 months before planned surgery, Ovipol Klio should be discontinued and treatment should be resumed after surgery, when the woman begins to move independently.
It should be borne in mind that women in old age have an increased risk of ischemic stroke.
When diagnosing thrombosis in close relatives at a young age, patients without a history of venous thromboembolism are recommended to be screened for the presence of disorders leading to thrombophilia.
In case of renal or heart failure, the use of Ovipol Clio should be carried out under the supervision of a physician. This is due to fluid retention during estrogen therapy.
The effect of estrogens on the lithogenicity of bile may increase the predisposition to the development of gallstone disease in some patients.
The negative effect of Ovipol Clio on the endocrine system is unlikely.
In the presence of hereditary factors of angioedema, the onset or worsening of its symptoms may occur.
Influence on the ability to drive vehicles and complex mechanisms
Ovipol Clio does not affect the patient's ability to perform potentially hazardous activities, including driving.
Application during pregnancy and lactation
The use of Ovipol Klio is contraindicated during the period of gestation and breastfeeding.
With impaired renal function
It is recommended to use estriol with caution in renal failure.
For violations of liver function
The use of Ovipol Clio is contraindicated in acute liver diseases or hepatic dysfunction.
Care should be taken with adenoma or other benign liver tumors.
Use in the elderly
The risk of developing dementia is increased in women over the age of 65 who have started continuous hormone replacement therapy (including when estrogen is combined with other drugs).
Drug interactions
phenobarbital, rifampicin, rifabutin, carbamazepine, phenytoin, nevirapine, efavirenz (inducers of microsomal oxidation), preparations containing St. John's wort: increase the metabolism of estrogen;
ritonavir, nelfinavir: significantly inhibit estriol metabolism;
hypolipidemic agents: their effect is enhanced;
hypoglycemic agents, preparations of male sex hormones, anticoagulants, antidepressants, diuretics, antihypertensive drugs: clinical efficacy may be weakened.
Analogs
Ovipol Clio's analogs are Orniona, Ovestin (tablets, cream, suppositories), Elvagin, Estrovagin, Estrokad, etc.
Terms and conditions of storage
Keep out of the reach of children.
Store at a temperature of 15-25 ° C, protected from light and moisture.
The shelf life is 3 years.
Terms of dispensing from pharmacies
Available without a prescription.
Reviews about Ovipol Clio
Reviews about Ovipol Clio are positive. Women point to the effectiveness of the drug in treating the symptoms of menopause. Many people note an improvement in their health, absence of mood swings, weakness, dryness in the vagina.
The advantages of Ovipol Clio candles include fast action, good tolerance, minimal hormone content, low cost, ease of use.
Price for Ovipol Clio in pharmacies
The price of Ovipol Clio for a package containing 15 suppositories can range from 611 rubles.
Ovipol Clio: prices in online pharmacies
Drug name
Price
Pharmacy
Ovipol Clio 0.5 mg vaginal suppositories 15 pcs.
RUB 400
Buy
Ovipol Clio vaginal suppositories. 500mg 15 pcs.
628 RUB
Buy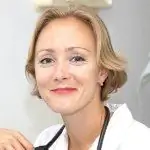 Anna Kozlova Medical journalist About the author
Education: Rostov State Medical University, specialty "General Medicine".
Information about the drug is generalized, provided for informational purposes only and does not replace the official instructions. Self-medication is hazardous to health!
Popular by topic