Table of contents: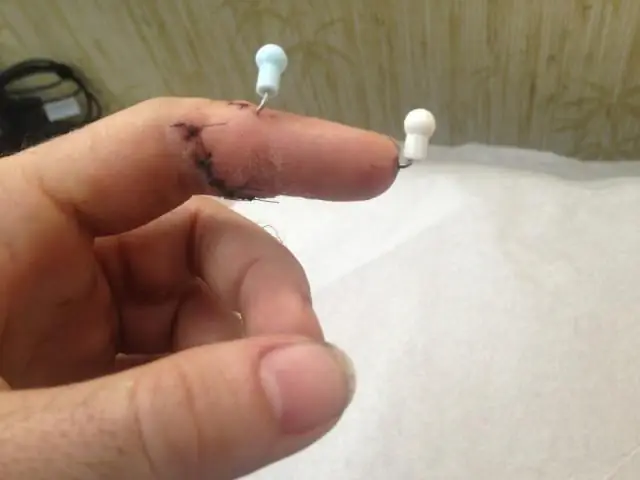 Video: Nikodin - Instructions For Use, Indications, Doses, Analogues
Nikodin
Instructions for use:
1. Release form and composition
2. Indications for use
3. Contraindications
4. Method of application and dosage
5. Side effects
6. Special instructions
7. Drug interactions
8. Analogs
9. Terms and conditions of storage
10. Terms of dispensing from pharmacies
Nikodin is a choleretic drug of choleretic, anti-inflammatory, antimicrobial, bactericidal and bacteriostatic action; a derivative of formaldehyde and niacin amide, which increases the secretory function of the liver parenchyma, enhances the secretion of bile and facilitates its release into the intestines.
Release form and composition
Dosage form Nikodin - tablets (10 pcs. In a package).
Active ingredient in 1 tablet: hydroxymethylnicotinamide - 500 mg.
Indications for use
Pathologies of the hepatobiliary system: biliary dyskinesia, cholecystitis, reactive hepatitis;
Diseases of the gastrointestinal tract: colitis, gastritis, enteritis;
Urinary tract infections.
Contraindications
A contraindication to the use of Nikodin is an increased individual sensitivity to hydroxymethyl nicotinamide.
The drug is used with caution for cholestasis and anacid gastritis.
Method of administration and dosage
The tablets are taken orally before meals with about 100 ml of water.
The recommended dosage regimen is 500-1000 mg 3-4 times a day.
In diseases complicated by fever, as well as in case of insufficient effectiveness of antibiotic therapy, the dose is increased to 8000 mg per day; as the temperature decreases, the daily dose is reduced to 3000-4000 mg, then 500-1000 mg is taken per day for 10-14 days.
If necessary, the therapeutic course can be repeated.
Side effects
Strengthening digestive upset with anacid gastritis;
Intensification of pain in cholestasis;
Hypersensitivity reactions.
special instructions
If the patient has anacid gastritis, it is recommended to take diluted hydrochloric acid (HC1), gastric juice or Acidin-pepsin simultaneously with Nikodin.
Drug interactions
If necessary, the drug is taken together with antibiotics.
Since hydroxymethylnicotinamide does not have an analgesic and antispasmodic effect, in case of severe pain and spasms, the simultaneous use of Nicodin with analgesics (promedol) and antispasmodics is indicated.
Analogs
Nikodin's analogs are: Bilamid, Holamid, Bilizorin, Felozan, Kolotoy, Nikoform, Isohol, Bilocid.
Terms and conditions of storage
Store in a dark, dry place out of reach of children.
Terms of dispensing from pharmacies
Available without a prescription.
Information about the drug is generalized, provided for informational purposes only and does not replace the official instructions. Self-medication is hazardous to health!
Popular by topic